Disclosure: I received this product for free to review. The opinions in my review are honest and my own.
While it may sound crazy, did you know that your current pillow may actually be hurting the quality of your sleep? When many of us think of sleeping, we first look at our mattress and wonder if something may possibly be wrong. I mean, our nice mattress should be making our sleep amazing, right? Don't get me wrong, a quality mattress, like a memory foam mattress, is key to a good night sleep, but what if you are still having issues sleeping? As crazy as it may sound, your pillows may the problem!
When many of us go to buy pillows, we think about symmetry, cost, and how it may feel with a quick hand test. I mean, a pillow shouldn't be a investment, right? Well, this is how I used to think until I started dealing with horrible headaches and neck pain. After a bit of a research, we found that the cheap pillows we were buying were the culprit since they didn't provide enough support for my head, neck, and shoulders. Not only is a good pillow suppose to be comfortable and support you, but keep your body in alignment based on your sleeping position! In many cases, this even means couples are going to need different pillows!
If this sounds overwhelming to you, don't worry, you aren't alone. I felt very overwhelmed when I first started research into pillows and wanted to make sure I purchased the right pillow the first time, especially since good pillows aren't as cheap as the old ones we used to purchase. Luckily, the makers of our mattress, Novosbed, made the selection super easy with three high quality memory foam pillows – the Contour, Opus, and Adagio pillows!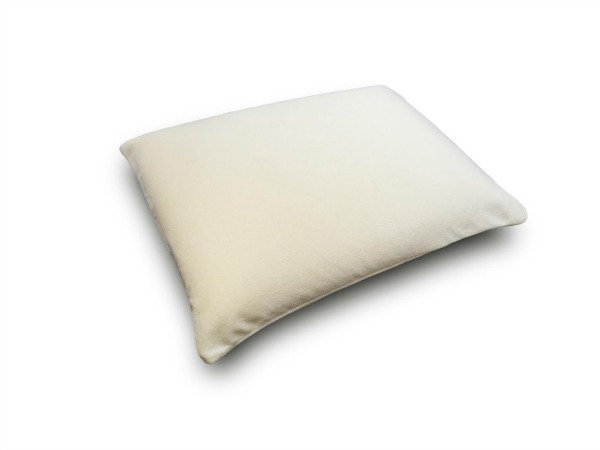 Novosbed Opus Pillows (Back, Side, & Stomach Sleepers)
Are you someone who is restless throughout the night and have problems finding that 'perfect' position? If so, we think the Novosbed Opus pillow is the perfect choice for you. This pillows provides excellent support for the neck and head for side, stomach, and even back sleepers. It also easily adjusts to your head throughout the night, making sure you are constantly supported throughout the night. This is my personal favorite pillow and has drastically improved my quality of sleep. Currently, you can buy the Opus for $139.
Novosbed Adagio Pillows (Side Sleepers)
The Novosbed Adiago Pillow was design to give the best support and comfort possible for side sleepers. This memory foam pillow delivers contour -comforting support to the neck and head, while giving a medium soft level of firmness. With this luxurious pillow, you will enjoy pure comfort at a fraction of the price of a Tempur-Pedic pillow. As a generally side sleeper, my husband prefers this pillows and sleeps like a log throughout the night. Currently, you can buy the Novosbed Adagio for $149.
Novosbed Contour Pillows (Back, Side, & Stomach Sleepers)
Looking for a high quality, memory foam pillow that is perfect for any budget? If so, we think you will love the Novosbed Contour Pillow. This pillow is never too firm or soft, and holds its shape for years, giving you a great sleeping experience. Currently, this pillow sells for $109.
So, why get your pillows at Novosbed? All of their pillows are made allergen resistant, dust mite resistant, and come with a 3 year warranty, and let's not forget their awesome zero-risk guarantee so you can try them for yourself! What I personally loved the most, however, was that their pillows are 50% less expensive than comparable pillows on the market, allowing you to buy two high quality pillows at amazing prices. Personally, I can't imagine paying $350 for a pillow, how about you? If you want top quality at prices everyone can afford, buy your pillows and mattress at Novosbed!

Want to learn more about Novosbed? Visit them on your preferred social media platform!
Facebook | Twitter | Pinterest | Youtube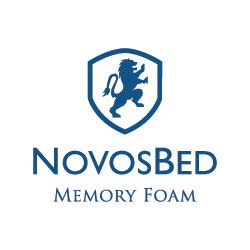 Disclosure
:
Budget Earth did not receive monetary compensation but did receive products for review purposes. All opinions on this product are my own and may differ from our readers' opinions.
Would you like to have your products featured in a giveaway event? Want to increase your social media exposure? Contact susan.l.bewley@gmail.com to see how I can help YOUR company today!