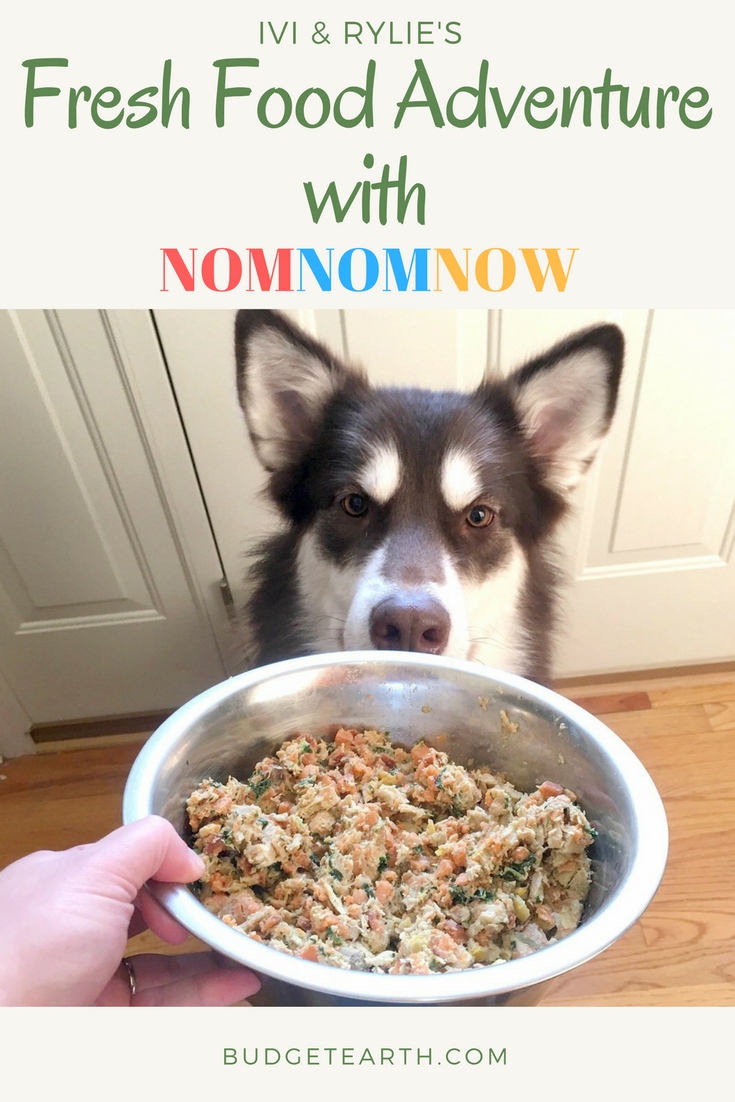 As some of you may remember, at the beginning of August, we started transitioning Ivi and Rylie to a fresh dog food diet. Having read many of the benefits of feeding homemade, real food to your dogs, my husband and I both thought this would be great to try for our two girls. What intimidated us, though, is the amount of work involved in making healthy dog food, especially when it comes to making sure it meets all of our girls' nutritional requirements. Lucky for us, while we were at BlogPaws, we were introduced to NomNomNow – a fresh dog food delivery service that delivers fresh, gently cooked dog food that is delivered right to your door!
When they asked if Ivi and Rylie would be willing to try they food for a month to get our thoughts, we have to admit, we were pretty excited and couldn't wait to tell you guys about it. While we are only a little over two weeks into our testing, we are pretty excited to tell you guys about how it is going so far!
Reminder of Who Is NomNomNow
So, what is exactly is NomNomNow? Honestly, it is the perfect answer for anyone wanting homemade real food for their dog or dogs, but without the time or knowledge to fix fresh, healthy food for their pups. In other words, NomNomNow is a fresh dog food delivery service that delivers gently cooked dog food right to your door, using only all natural, human grade ingredients. As well, each of their recipes are veterinarian formulated and certified by their own  Dr Justin Schmalberg (one of the top pet-nutritionists in the United States).
At NomNomNow, they also understand that that dogs aren't just family members, but deserve (and often expect) to be treated the same as family when it comes to their food. This is why each of their fresh dog food recipes is prepared in a human-grade kitchen 100% owned and controlled by NomNomNow in the San Francisco Bay Area. You never have to worry about anything outsourced with their food, since they control everything in the process of making it. As a matter of fact, their kitchen is 100% designed and dedicated to making fresh dog food in a kitchen that meets all FDA and USDA standards! Each ingredient is also inspected upon arrival to make sure it meets NomNomNow's strict standards before it is portioned and packaged by hand, and then sent out fresh to dogs everywhere. Their food is never frozen before reaching your door, meaning that the food you get is truly fresh when you get it. Best of all, their recipes are made using only a handful of ingredients, including:
Meat
Vegetables
Healthy Oils
Vitamin/Nutrient Blend
While that is all well and good, they know there is only one thing that are our dogs care about – the food! It doesn't matter how great it sounds to pet parents, if the food doesn't taste amazing and seem like their human's food, it isn't interesting, right? Right now, NomNomNow offers 5 delicious recipes and 1 flavor of treats that they are certain will appease even the pickiest of doggy palettes. As well, each of these recipes made using no additives, no artificial ingredients, and only the best, human-grade, restaurant-quality ingredients all from the USA. All their food is human grade and all natural, even the vitamins! In other words, your dogs will think they are getting human food with each bite, making breakfast and dinner an amazing experience for everyone in your family. We also highly recommend reading how it works  to learn more about NomNomNow and why it is a great choice for any doggy family!
Our Thoughts So Far
So, what do Ivi and Rylie think of NomNomNow so far? While it has only been two weeks, I have to say that this food has been a major hit. Normally the girls, especially Ivi, get tired of just about any food after four to seven days. Ivi in particular will be so disdainful that she will actually try getting the puppy to finish her food, in hopes that something 'new' will appear in her bowl. With NomNomNow, each meal is something of pure excitement.  They are so excited about meal time they have started to take their bowls and bring them to us – something we never taught them or thought they would do – in hopes of getting more fresh dog food to magically appear in their bowl. For Ivi, this has especially been weird since she NEVER asks for seconds. I actually was a bit worried she didn't have enough food since we had never seen this begging behavior from her. Luckily, NomNomNow put a warning in the starter book that this is pretty normal – dogs will do anything, including trying to open the fridge (not ours, but someone reported this to NomNomNow customer service!).
While the girls love the NomNomNow experience, what do mom and dad think? Really, it has been a pretty easy, enjoyable experience. The hardest part is remembering to bring more food up from the freezer (remember, we had a month sent to us ahead of time as part of their beta. If you live on the west coast, you get fresh food sent to you each week). Our only joking complaint is actually a major benefit we have seen from NomNomNow – both the girls have so much energy! Don't get me wrong, our girls have always been active and playful, but they are bouncing off the walls since we started. Playtime is a much more enjoyable experience and the mischievous play has gone up as well, letting us know we have two happy dogs that are getting enough to eat each day. Even though we are only halfway through our testing experience, it has so far been delightful for happy go lucky malamutes and their doggy parents!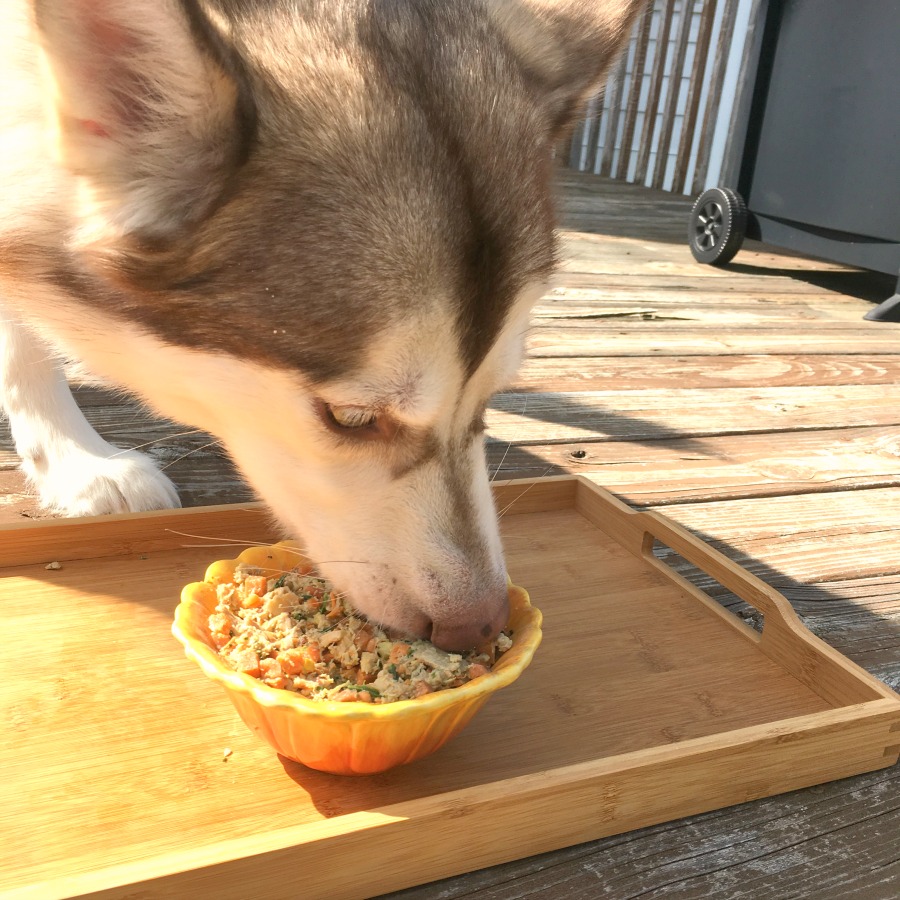 Try NomNomNow With Us
Curious what your own dogs will think of NomNomNow? After seeing the benefits of feeding a fresh dog food diet to our girls made from all natural ingredients, we can't wait to see what you guys think! Since NomNomNow knew you guys might be excited to try their fresh dog food delivery service, they decided to offer an amazing deal on their food for our readers.
Currently, they are offering all Budget Earth readers 50% off your first two purchases using this link or by using promo code BUD52 at NomNomNow.com. Don't worry, sign up is extremely easy and they even offer multi-dog family discounts! Make sure to head over there today to see how NomNomNow can help your dog today!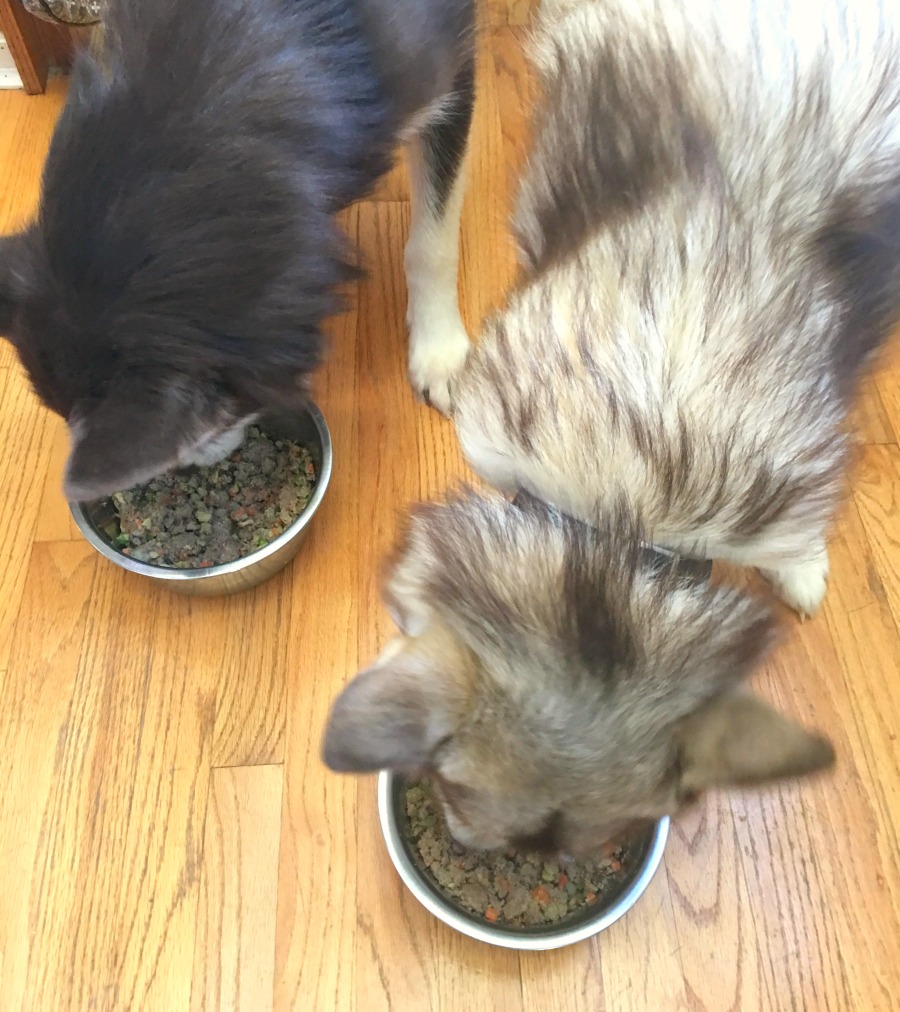 Want to learn more? Check out NomNomNow on social media!
Facebook | Twitter | Instagram |Youtube