Disclosure: I received these products for free to review. The opinions in my review are honest and my own.
Over the years, I have been switching more and more of the items under my bathroom sink to green alternatives. Most of my Bath & Body items have been exchanged for a variety of different items. While I love green items, the biggest problem I have had is that many of them are very hit or miss. Some work amazingly well – others feel like a waste of money since they just can't perform compared to their homemade or synthetic equivalents. Lately, I have been looking for new soaps and creams, which leads me to the JĀSÖN brand. Just as I was thinking about picking up some of these items at our local store, I was approached by JĀSÖN, asking if I would like to review some of their items. After seeing some of the awesome products they wanted me to review, I couldn't wait for my review box to arrive in the mail!
JĀSÖN: What is It
Never heard of JĀSÖN? This green, eco-friendly company was in California in 1959 and are proud to be one of the most well known eco-friendly brands on the market. Their name (meaning Healer in Greek), doesn't use harsh, risky chemicals, but a blend of natural ingredients that known for their healing properties, allowing them to create lotions and soaps that are perfect for everyone. For over 50 years, they have been constantly innovating and improving their products without the use of animal testing – allowing them to create the best products possible that are not only gentle, but effective.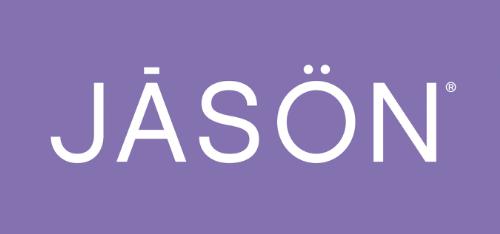 JĀSÖN: Soothing Aloe Vera Moisturizing Gel & Lotion
With the cold temperatures, I have had a hard time keeping my skin moisturized. While I do have a lot of creams, many of them don't seem to work long term, or feel very heavy on my skin. This was not the case with JĀSÖN's Soothing Aloe Vera Moisturizing Lotion. This lotion is non-greasy and long lasting. Best of all, it has a high concentration of aloe vera, almost instantly relieving itchy, uncomfortably dry skin. When I started using this lotion, my hands felt better than ever! For some of my skin that was very dry and cracking, I used the Soothing 98% Aloe Vera moisturizing gel. While this gel feels very odd at first, it does a great job at alleviating pain caused by dry skin, and leaves your skin feeling amazing.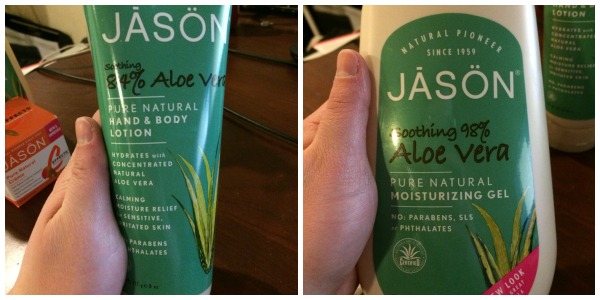 JĀSÖN: Rosewater Soap
One of the things I have a hard time finding is hand soap that doesn't break me out. Even most natural soaps cause me issues, leaving me with painful rashes all over my hands if I need to use them often at all. Thankfully, JĀSÖN's Rosewater soap seemed made for people with sensitive skin like me. This soap not only cleanses, but nourishes your skin with vitamin E and pro-vitamin B5. The blend of rosewater and antioxidant grapefruit extract really does leave your hands feeling amazing. Since I spend quite a bit of my day washing my hands after playing with Reya or other animals in our household, it is great having a soap that makes me feel special and does a great job helping me feel clean. So far, I am happy to recommend this soap and give it an A+ rating!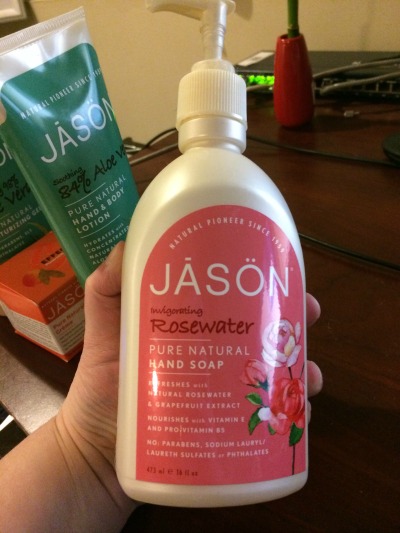 JĀSÖN: C-Effects Creme
Are you worried about the effect of aging on your skin? You will likely love JĀSÖN's C-Effects Creme. This pure natural creme is formulated with multiple antioxidants including Vitamin C, Thioctic Acid, Vitamin E, and Green tea extracts. It minimizes the aging effect of free radicals, reducing the damage that can promote premature aging, and promoting healthy cell regeneration. In other words, you will have healthy, beautiful skin! While I haven't noticed any signs of aging for comparison, I have to say this cream does leave your skin feeling great and smells amazing. So far, I would give this cream an A rating.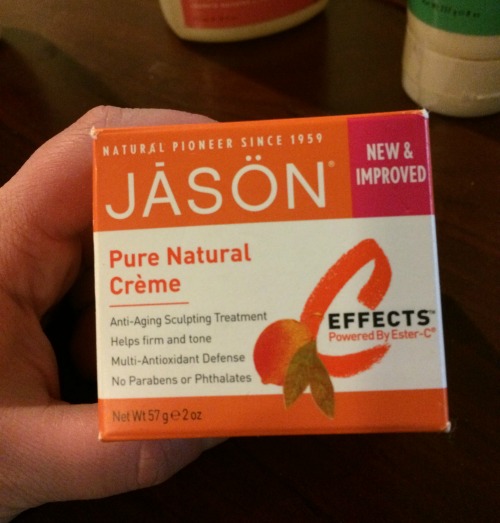 JĀSÖN: Where to Purchase
Want to purchase some of the fantastic products featured in this review? You can purchase all the JĀSÖN's products mentions on Amazon or by using the JĀSÖN store locator on their website.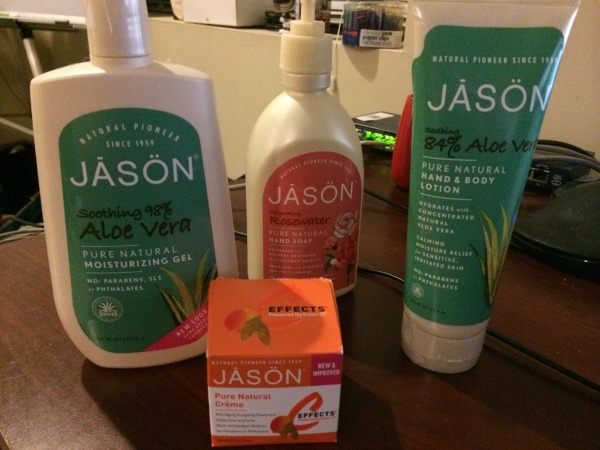 Disclosure: Budget Earth did not receive compensation but did receive products for review purposes. All opinions on this product are my own and may differ from our readers' opinions.
Would you like to have your products featured in a giveaway event? Want to increase your social media exposure this holiday season? See how Mom Powered Media can help! Contact susan.l.bewley@gmail.com to see what we can do for your company!