Do you worry about the effect your dog's food will have on the environment? With so many studies talking about how we must lower our carbon footprint and eat less animal protein, it isn't shocking that many pet owners are trying to figure out what to do. Unlike us, dogs can't be on a mostly vegetable diet, they need a high protein diet for proper health and energy. Especially having a dog with allergies, I was a bit perplexed when some things were saying us and our pets need to have less animal protein – it isn't as easy as it sounds! One company started doing something that was sounding interesting – using cricket protein. Setting aside the 'eww' factor, bugs are extremely nutritious, especially crickets, one of the reasons several cultures have included them in their diet throughout the world. After reading more about cricket dog treats, we decided to give Jiminy's Cricket Dog Treats a try with our Alaskan Malamutes!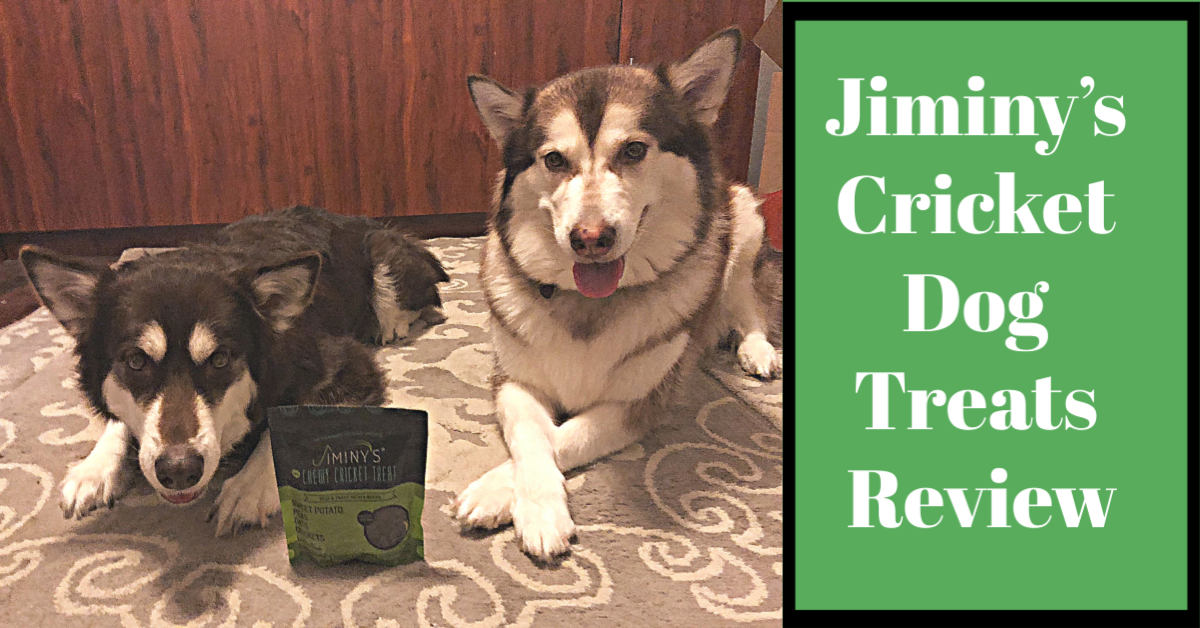 Jiminy's Cricket Dog Treats: What Are They?
Looking for a fun treat for your pups that is also good for the planet? If so, we think you will love Jiminy's Cricket Dog Treats. Made from crickets as the main protein source, each bag is filled with 10 grams of protein and designed to nourish pets and promote long term stewardship of the Earth. To make sure to sustain our environment, studies say we must lower our animal protein usage, making crickets a great source of protein for dogs. As well, these treats will never contain corn, wheat, antibiotics, artificial colors, or preservatives. With their good fat, high protein, and nutty flavor, they also drive dogs completely wild! You can learn more about Jiminy's Cricket Dog Treats here!

Jiminy's Cricket Dog Treats: Our Thoughts
Before I go any further, I will freely admit, I DID have a bit of the 'eww' response about these treats before I opened the bag. Even with bearded dragons, I never liked crickets. Between the smell and mess, they were one of the first insects I was happy to remove from the house when we found better bugs for our dragons. That being said, I knew that they were highly nutritious and something the girls loved (nothing was more exciting for Reya than catching loose crickets). From the moment we opened our first bag of Jiminy's Cricket Dog Treats, we had the girls' complete attention. They were doing every trick they knew hoping to try one since the smell was just so enticing. While the girls usually love treats, I haven't seen them this excited about dog treats in a very long time. They were so impatient they were trying to steal treats from one another when we were handing them out. While the girls love the treats and kept begging for more, we loved that they DIDN'T smell or look like crickets. They just looked like an ordinary dog treat. For us, this was a big win since the girls loved them, they didn't have any odd smell, and they are better for the environment than almost any other treats. We (well, Ivi and Rylie) honestly can't wait to try more varieties of Jiminy's Cricket Dog Treats.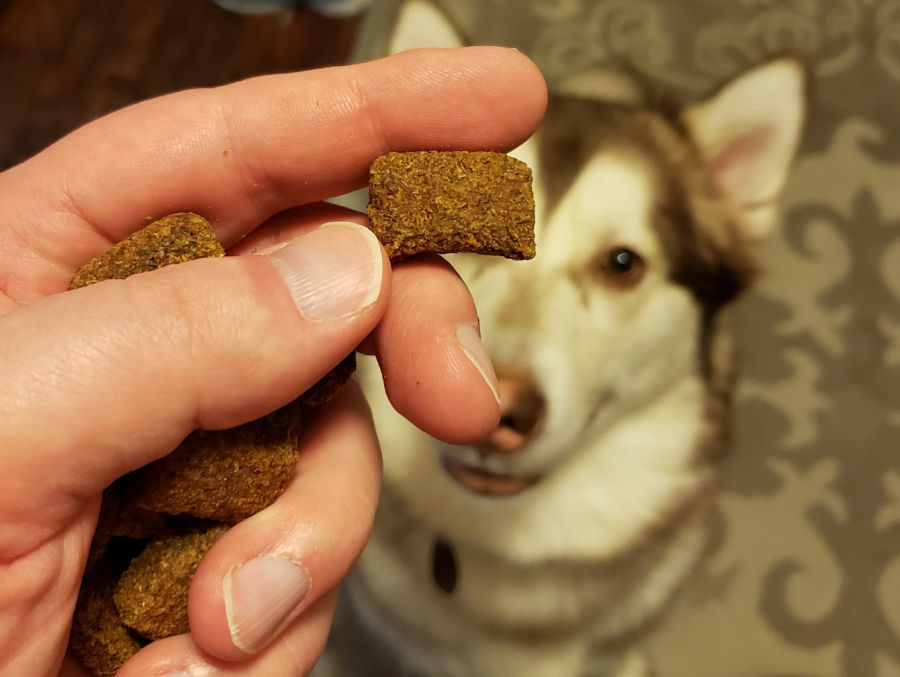 Jiminy's Cricket Dog Treats: Where To Purchase?
Would you like to purchase some of these treats for your own pup or as a stocking stuffer for a special pup in your life? You can find Jimmy's Cricket Dog Treats on their website, on Amazon.com, or a retailer near you. Go here to learn more!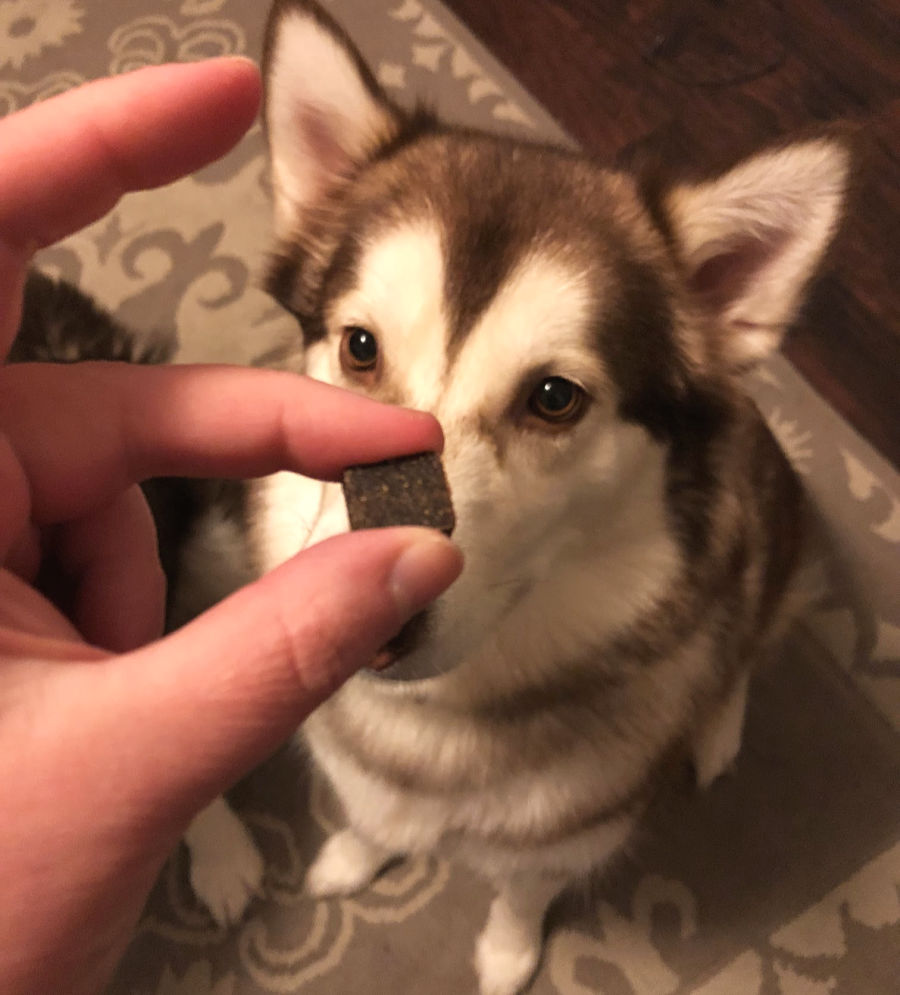 ---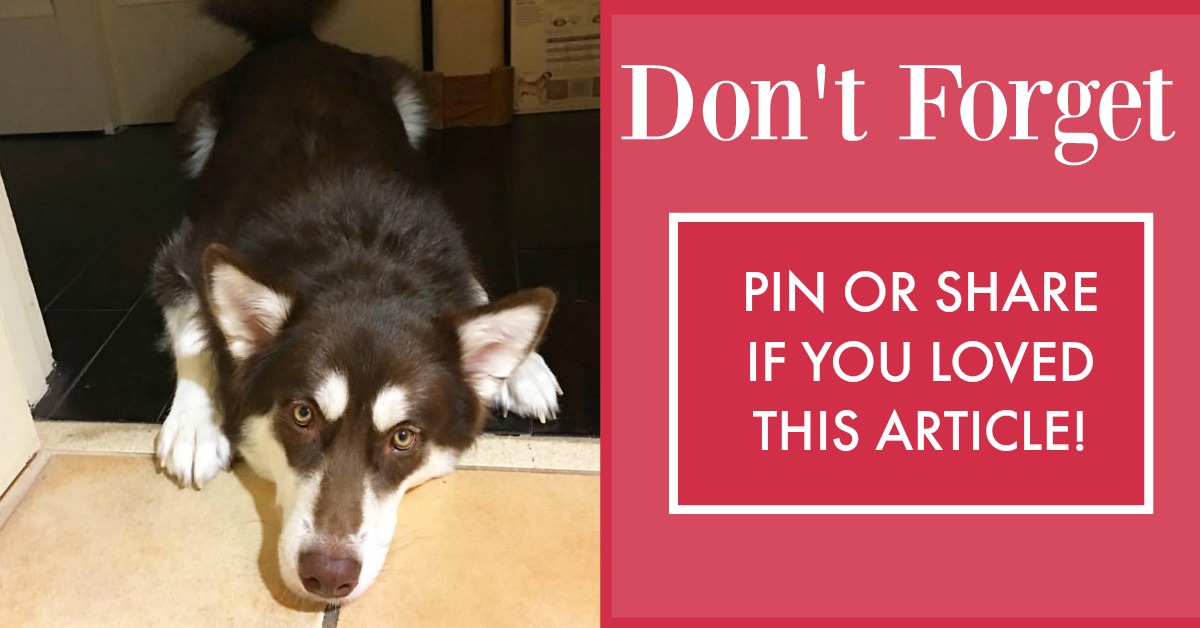 ---