Disclosure: Budget Earth received product at a discounted price for this review. All opinions, however, are honest and my own.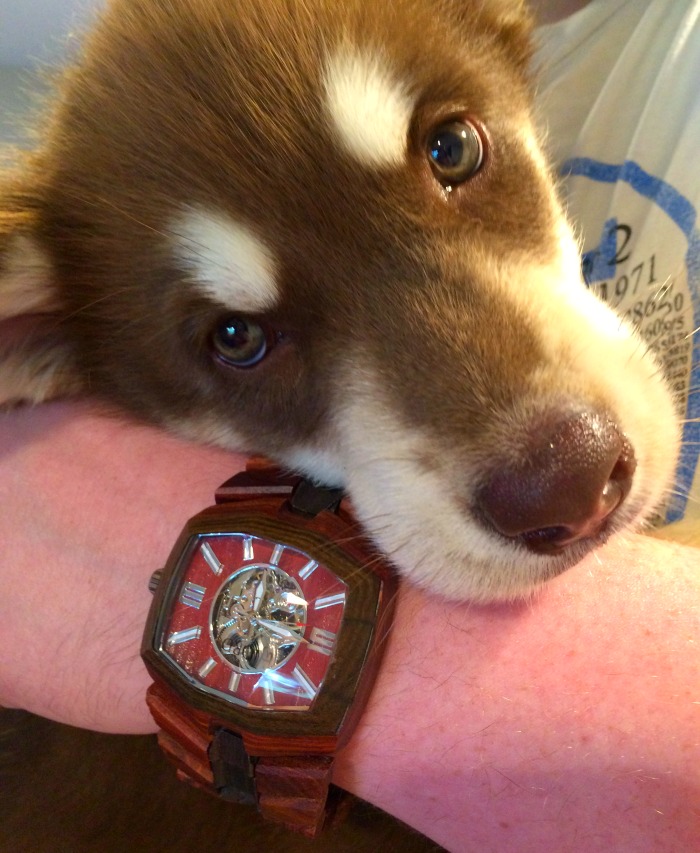 Do you struggle to find the perfect gift for men in your life? I will freely admit, I struggle finding gifts for my husband since it seems like has everything. Around Christmas time (after I purchased his gift, obviously) he told me he was on the lookout for a nice, quality watch that would be great for him to wear on business trips. Having had no clue about watches, I started doing research online and immediately fell in love with the concept of him having a wood watch. After browsing a bit online, I came across JORD Wood Watches, which had a great selection of watches that seemed perfect for my picky husband. To say the least, I was delighted when his JORD 746 wood watch in black and cherry finally arrived!
JORD Wood Watches: What Makes Them Stand Out?
Looking for a beautiful watch that you will be happy to see your favorite guy showing off? If so, we think you will love JORD Wood Watches. These wood watches are designed to be functional, beautiful, of high quality worksmanship, yet still affordable enough that every guy can have a luxury watch, without the typically scary price tag. As well, each JORD watch is designed and made with collective input from artists, designers, and a seasoned watchsmith, to make sure each watch series is the best watch possible, both in craftsmanship and aesthetics. Each watch is also designed to be eco-friendly and sustainably produced, allowing you to overall save money and the environment, one step at the time. One thing is for certain, once you have one of these beautiful watches, you will see why other JORD wood watch owners love making a fashion statement with theirs!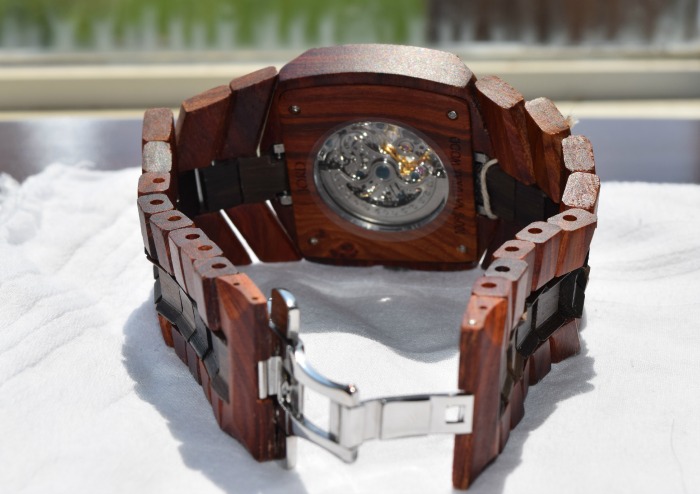 JORD Wood Watches: Overall
Before I go any further, I want to make one thing clear about JORD Wood Watches – they are worlds apart from your normal everyday watch bought in a department or superstore. These watches are truly a work of art! To test out their wood watches, we received the 746 wood watch in black and cherry. As you can see from the pictures below, it is absolutely breathtaking. With its big, very durable scartch resistant face, you see the beautiful watch face itself, as well as the fine craftsmanship of the mechanical innards of the watch itself. Rather than using traditional batteries, it takes energy from the movements of your arm and hand, winding it a little each time you walk or talk with your hands. Facing your wrist you can also see the watch work from behind the face itself, allowing you to observe how it works, as you appreciate the look and functionality of this luxurious watch.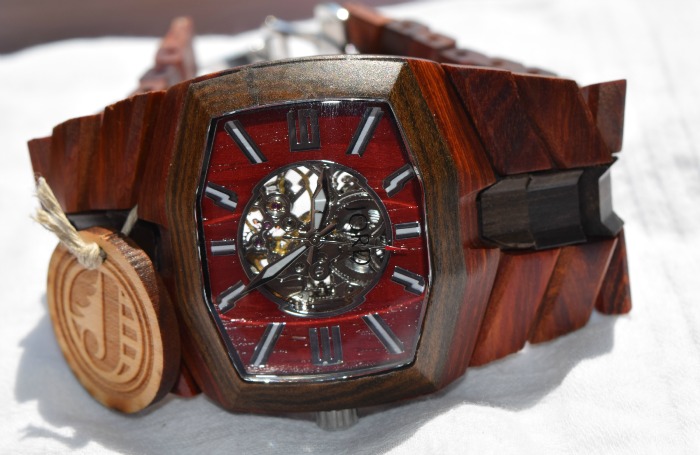 JORD Wood Watches: Where to Purchase?
Would you love to purchase one of these gorgeous wood watches for a guy in your life (or maybe yourself)? Take a look at JORD's full selection of wood watches on their website. Also, don't forget that you can also have JORD custom size your watch, creating a perfect fit for yourself or the lucky person this beautiful watch is being gifted too. We are certain that once you see their gorgeous watches, you will never think of watches the same way again!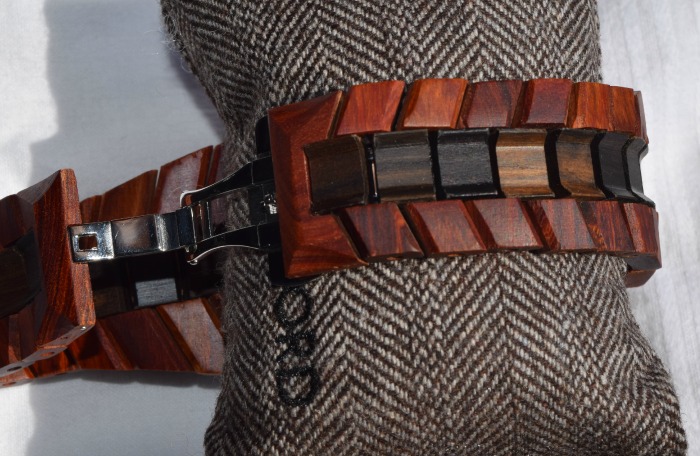 Want to learn more? Follow JORD on Social Media!
Facebook | Twitter | Instagram
Wooden Wrist Watch

Disclosure: Budget Earth did not receive monetary compensation for this review, but did receive products for review purpose.  All opinions on this product are my own honest assessment, and may differ from our readers' opinions. 
Would you like to have your products featured in a giveaway event? Want to increase your social media exposure? Contact susan.l.bewley@gmail.com to see how I can help YOUR company today!