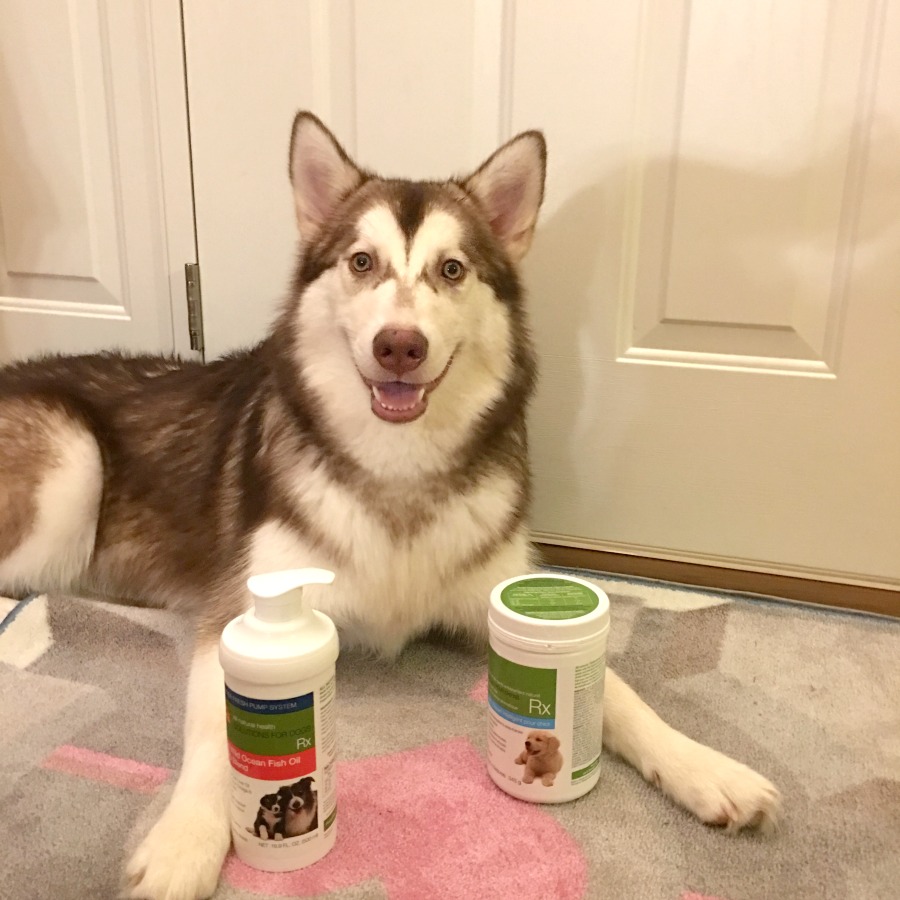 Do you worry about the health of your dogs? I will freely admit, I spend quite a bit of time fretting over my girls' diet and making sure they have everything they need to keep them happy and healthy. While they get most of what they need from their food (especially since we believe in a rotation diet), that doesn't mean they have enough of everything, especially since you rarely find omega-3 in anything other than fish or the right balance of food for puppies. Luckily, there is one brand we know we can always trust when it comes to supplements for our dogs – WellyTails.  Knowing that many of you struggle to find awesome supplements too, we were eager to share two of our favorite dog supplements with everyone!
WellyTails Puppy Smart Start Supplement
Have you ever looked for a puppy supplement? Until recently, I thought everything my puppies needed was in puppy food. Then, after talking to professionals in the pet industry, I learned puppy food really isn't that much different from adult food, making it important that you have a great supplement and a high quality food for all ages. My problem, however, was finding a great supplement for little Rylie, especially since several of the supplements I found were really just a beef flavored gel with almost no nutritional value. At BlogPaws this year, I was delighted when WellyTails introduced me to their WellyTails Puppy Smart Start Supplement.
Honestly, the moment I had a chance to look at the bottle I was blown away. Unlike anything else I had seen, WellyTails Puppy Smart Start Supplement is filled with lots of nutrients to help a growing puppy. Not only is it filled with lots of vitamins and minerals, it includes glucosamine and MSM  for healthy joint growth, and omega-3 fatty acids to support brain development. Some of the potential benefits of this supplement include:
Brain & Eye Development Support
Enhanced Immune System
Reduced Dry Itchy Skin
Supports Shiny Glossy Coat
Improved Digestion
Reduced Foul Odors
Joint Health Support
For me, it was a relief to finally find a natural puppy supplement that met all of our puppy's needs. Currently, you can buy WellyTails Puppy Smart Start Supplement on the WellyTails website for only $36.95.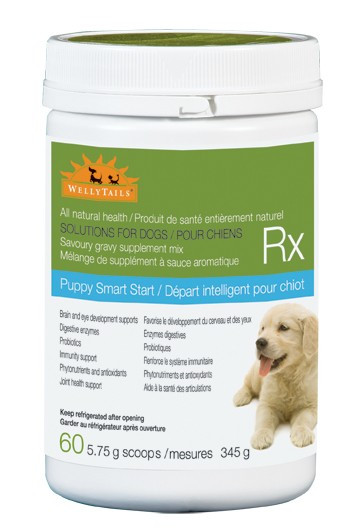 WellyTails Fortified Wild Fish Oil Supplement
If I had to pick only one supplement to give my dogs, it would be the WellyTails Fortified Wild Fish Oil Supplement. We have been using this fish oil supplement for over a year with our dogs and I have to say, the results show. Unlike other fish oils, it doesn't have that horrible fishy smell since it stays fresh longer in their special Stay Fresh Airless Pump System bottles. They are designed to keep oxygen out of the bottle, which can turn sensitive Omega-3 essential fatty acids rancid (ruining the benefits and producing the horrible 'fish oil' smell). While we may not like the smell, oxygen in the pump is also harmful for our dogs since rancid oils are a source of free radicals. Unlike other fish oil supplements, all of our dogs have always loved this oil and consider it a treat mixed in wet food or on top of their kibble. If you would like to know more, check out our review from last year. Currently, you can buy a bottle WellyTails Fortified Wild Fish Oil Supplement on the WellyTails website for only $36.95.

WellyTails: Where to Purchase
Ready to purchase one of the supplements featured in this article for your own dog? You can buy both of these supplements on the WellyTails websites!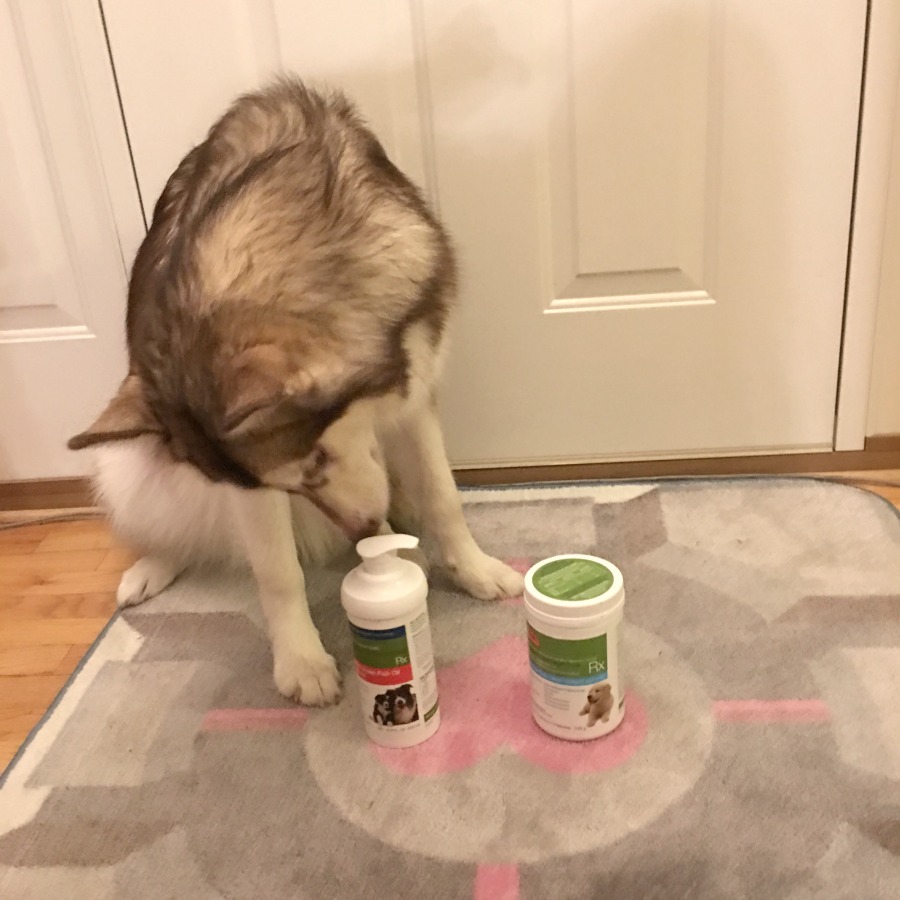 Want to learn more? Follow WellyTails on social media!
Facebook |Twitter | Pinterest | Instagram

Disclosure: Budget Earth did not receive monetary compensation for this review, but did receive products for review purpose.  All opinions on this product are my own honest assessment, and may differ from our readers' opinions. 
Would you like to have your products featured in a giveaway event? Want to increase your social media exposure? Contact susan.l.bewley@gmail.com to see how I can help YOUR company today!