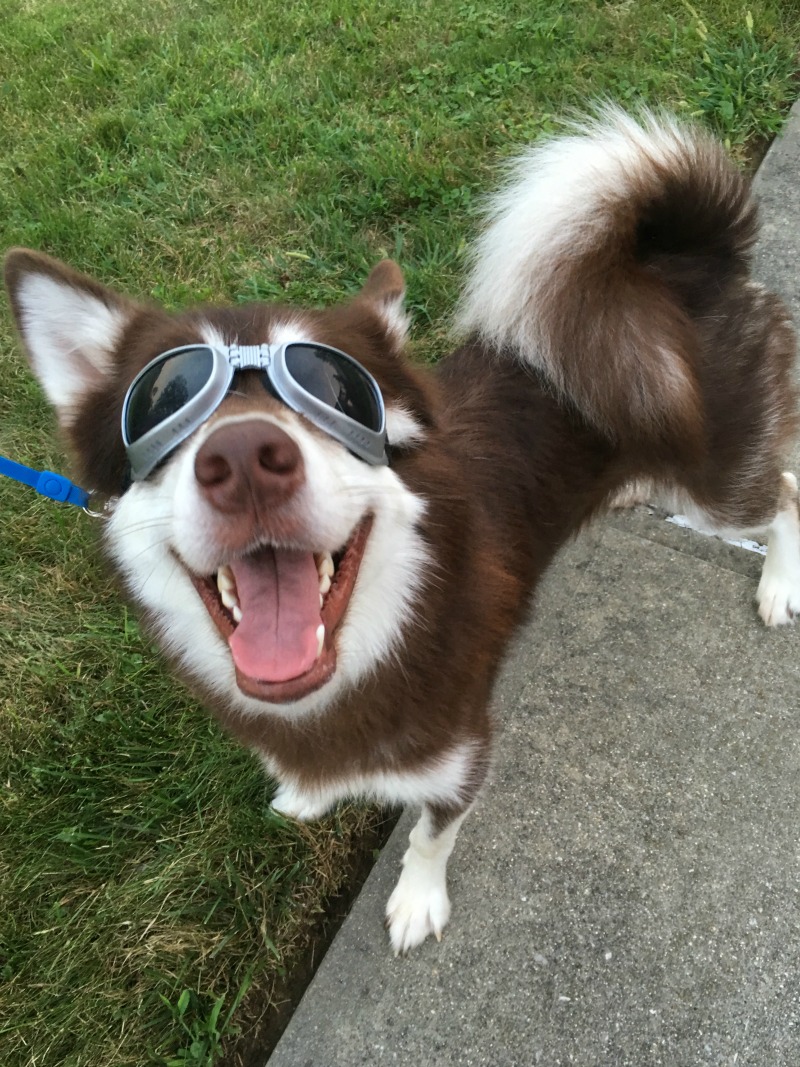 Do you wear sunglasses when you go outside with your dogs during long walks? It actually wasn't until the past few years that I learned that we were supposed to be doing the same for our dogs. While I do have a set of dog goggles, I knew I had to pick up an extra pair, especially since Reya's old Doggles are way too big for our Ivi.  While I was doing my research for new goggles for Ivi, I found a great pair of inexpensive, UV protecting goggles for Ivi – the PETLESO Large Dog Goggles. To my surprise, the company even wanted to send a free pair for Ivi for us to review. When they arrived, we couldn't wait to go outside and try them out!
PETLESO Large Dog Goggles: What Are They?
Looking for a pair of dog goggles that don't just protect your dog's eyes from outside injury, but work as sunglasses? If so, we think you will love PETLESO Large Dog Goggles. These dog goggles are fashionable, AND protect your dog's eyes from dust, wind, weather, and of course, UV. With its flexible frame, deep lens cups, and wide nose bridge, they are perfect for even large breeds.  Best of all, they are affordable, giving dog owners amazing eye protection without breaking the bank!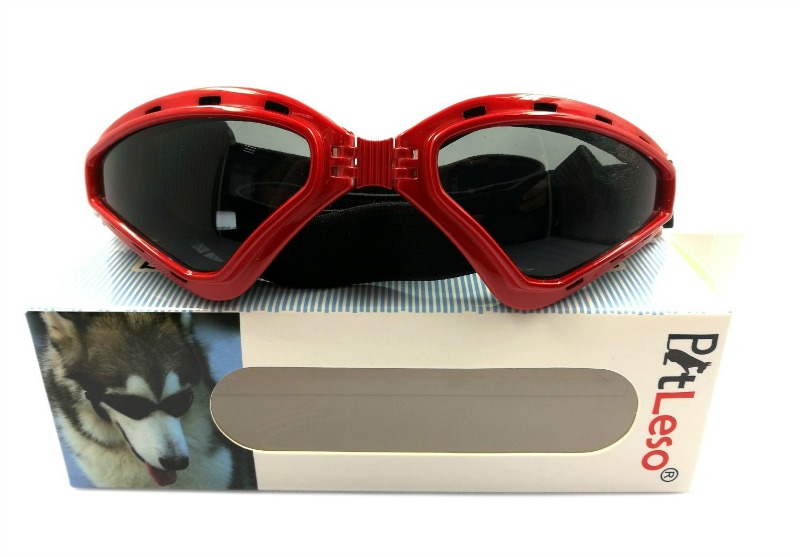 PETLESO Large Dog Goggles: Our Thoughts
As a paranoid dog mom, I was very excited when my PETLESO Large Dog Goggles arrived for Ivi. At first, she was a bit reluctant about them. She has never been a dog who liked much of anything on her head, especially over her ears or eyes. After treats and some adjustment, however, she didn't seem to mind these dog goggles at all. What told me they fit comfortably, above all, was her not trying to get them off. She just mostly seems indifferent, which makes me fairly happy since she is not uncomfortable and able to see clearly in them. As well, they are very easy to adjust and well made, making them a great choice for large dogs like our malamutes. Based on our own experience, I am delighted to give PETLESO Large Dog Goggles an A+ rating and highly recommend them to any large dog owner!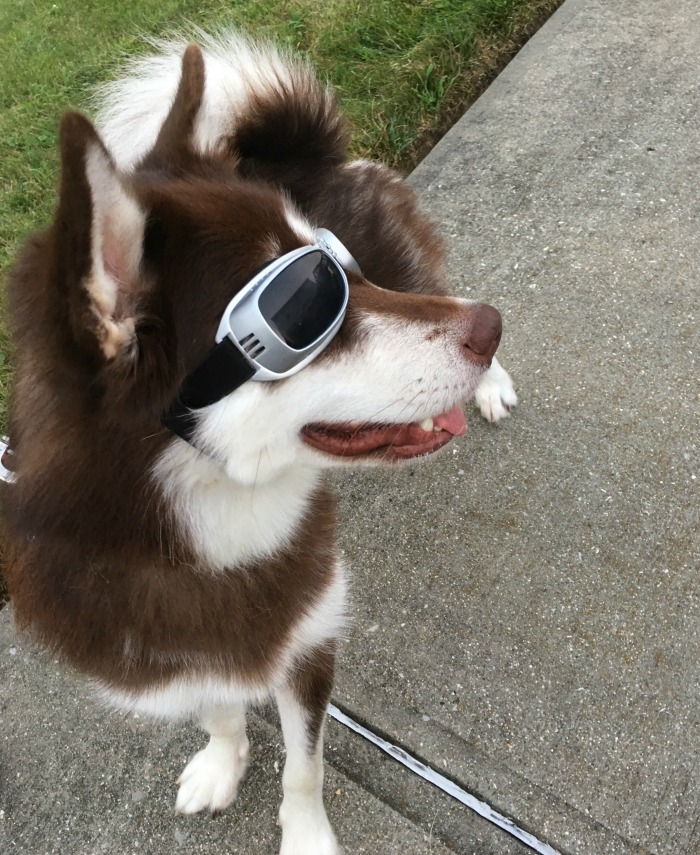 PETLESO Large Dog Goggles: Where to Purchase?
Want to purchase these awesome dog goggles for your own dog? You can find PETLESO Large Dog Goggles on Amazon.com for only $13.50. Oh, before we forget, they are offering a special discount code just for our readers! Just use the follow coupon code – VJLLFDDY for 30% off!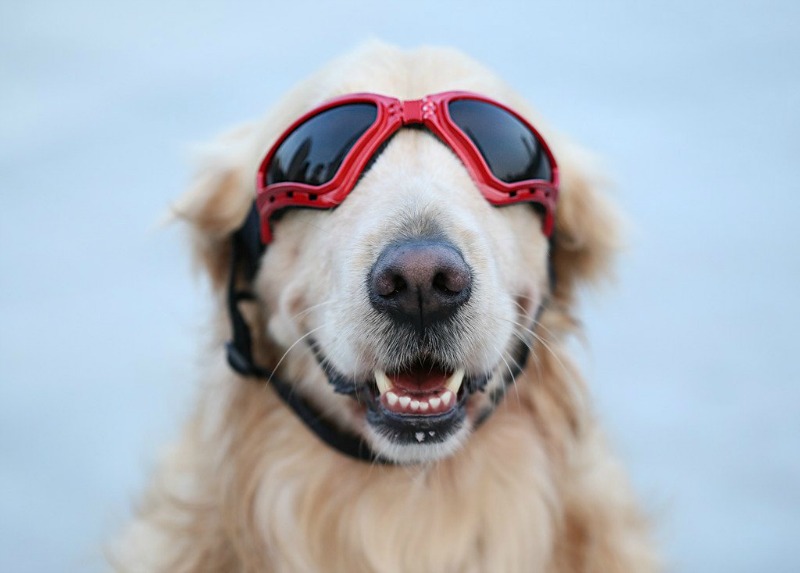 Want to see more products & cute photos? Check out the NAMSAN Instagram Pet Lover Community!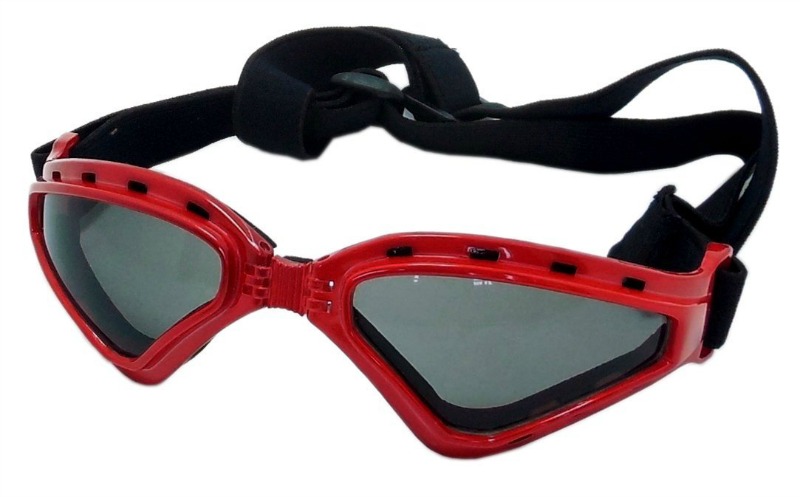 Disclosure: Budget Earth did not receive monetary compensation but did receive products for review purposes. This post may also include affiliate links. All opinions on this product are my own and may differ from our readers' opinions.
Would you like to have your products featured in a giveaway event? Want to increase your social media exposure? Contact susan.l.bewley@gmail.com to see how I can help YOUR company today!