Disclosure: I received this product for free to review. The opinions in my review are honest and my own.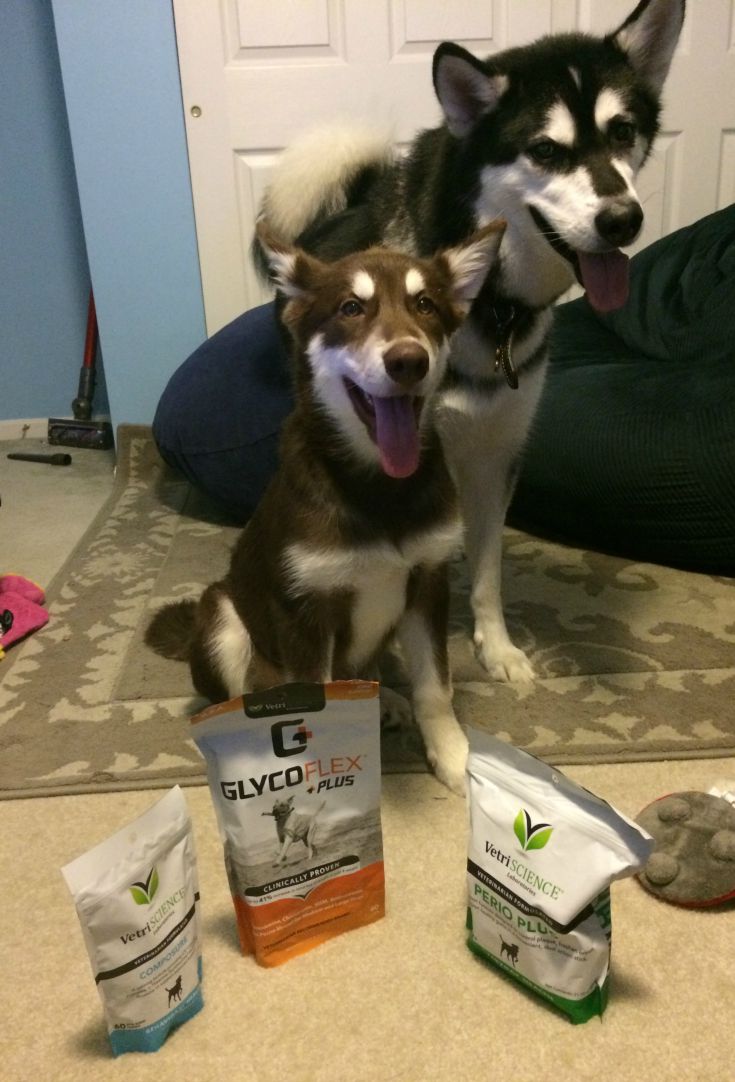 Dog owners, how many times a day do you worry about your dog's health? Okay, maybe that is the wrong question. It should more be – when do we NOT worry about their health?  We go out of our way to find the best food for our babies but like us, they need special care and vitamins that can sometimes only be found in supplements.  The best kind, at least in our opinion, are those that are in the form of treats that our dogs absolutely love. While I was at BlogPaws 2015 in Nashville, we were introduced to a new company that made treats with a mix of vitamins and minerals that are perfect for large dogs like ours – VetriScience GlycoFlex. With how much Reya loved the treats she tried at their booth I knew we had to explore some of their doggy supplements!
VetriScience Products: Perio Plus
Did you know that canine dental health is very important? As a matter of fact, 89% of dogs show signs of dental disease by the age of 3, something that is very frightening to us! For this reason we brush doggy teeth and give dental treats daily in our household. Perio Plus Stix for dogs are a dental health support formula designed to help owners with their dogs periodontal care. Each bar has an outer layer to promote dental cleansing, plaque control, and of course, freshen breath. The inner layer of the treat helps supports your dog's overall dental health, making them the perfect treat between routine veterinary dental cleanings. The best part, however, is that dogs LOVE them. Reya looks forward to having her two dental stick treats, while Ivi is getting started early on her dental health. Unlike Reya though she loves breaking apart the treat and trying to eat the inside layer first! Based on our own experience, we happy to give Glycoflex Perio Plus an A rating!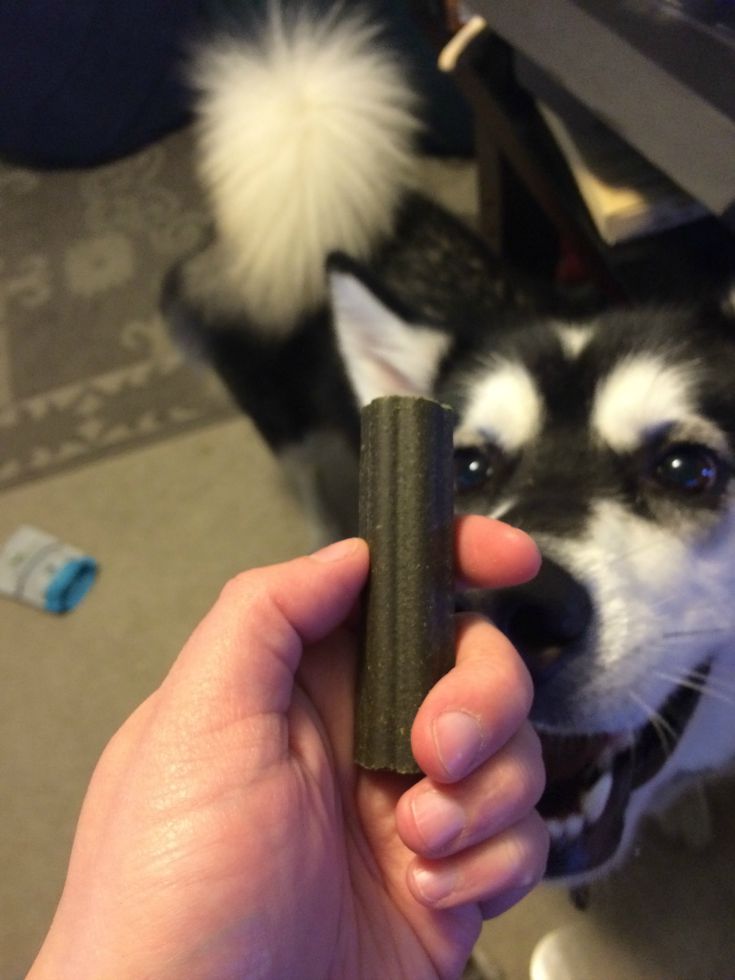 VetriScience Products:  Composure
Like most dog owners can tell you, sometimes our dogs need something to calm them down – especially after fireworks, thunderstorms, or even mom and dad being away a bit too long.  Composure works to help dogs relax as they experience stress or showing signs of nervousness, using ingredients that work together to support relaxation without changing your dog's personality or energy level. Our girls sometimes get a bit nervous if they know we are leaving the house and look forward to having this yummy treat before we leave. The little bite sizes also make them great for little puppy teeth since Ivi can easily eat them on her own; she seems to especially love laying down in her crate to enjoy her Composure treat. Based on our own experience, we are happy to give Composure an A rating.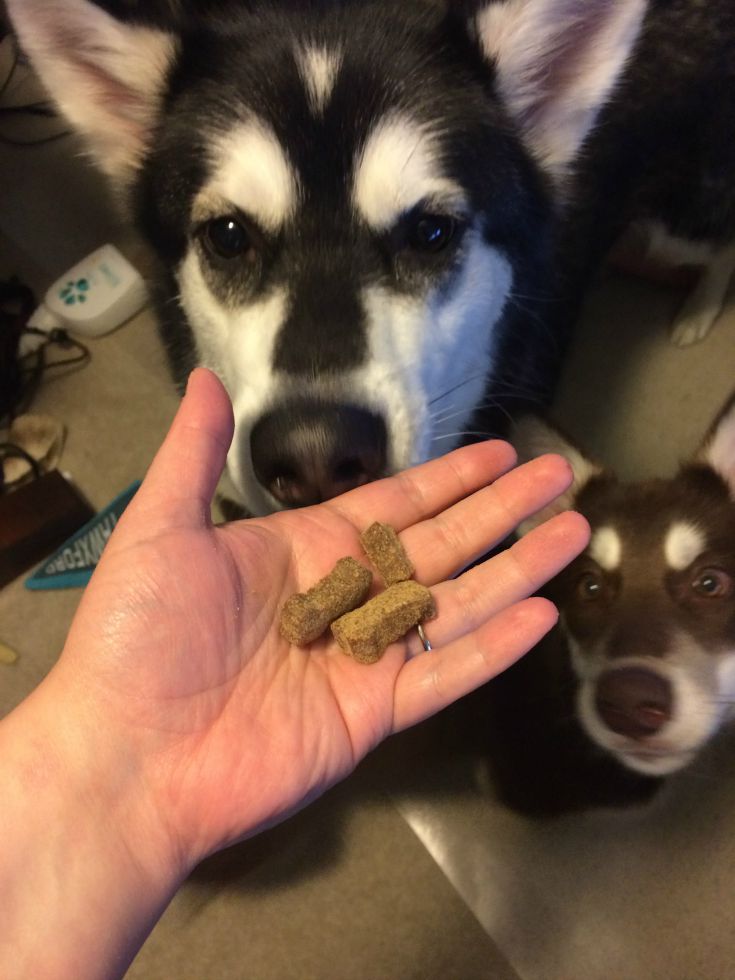 VetriScience Products: GlycoFlex Plus
Out of the treats we tried this supplement has to be the one we are the most excited about. I have read nothing but good things about glucosamine, which is supposed to be very good for the joints of large dogs. Actually, most health guides I have read recommend this ingredients for most of the large and giant breeds. GlycoFlex Plus is an advanced joint supplement for dogs of all ages, that has been clinically proven to increase hind leg strength up to 41% in just four weeks.  With studied ingredients and antioxidants this supplement is supposed to be great for dogs both young and old. From Reya's point of view, though, the best part is that they taste good. She actually tried stealing Ivi's treats when it was her turn to have her daily dosage. As a dog owner, I can't ask for anything better since the girls actually enjoy this joint supplement. Based on our own experience, we are happy to give GlycoFlex Plus for Dogs over 30 lbs an A rating!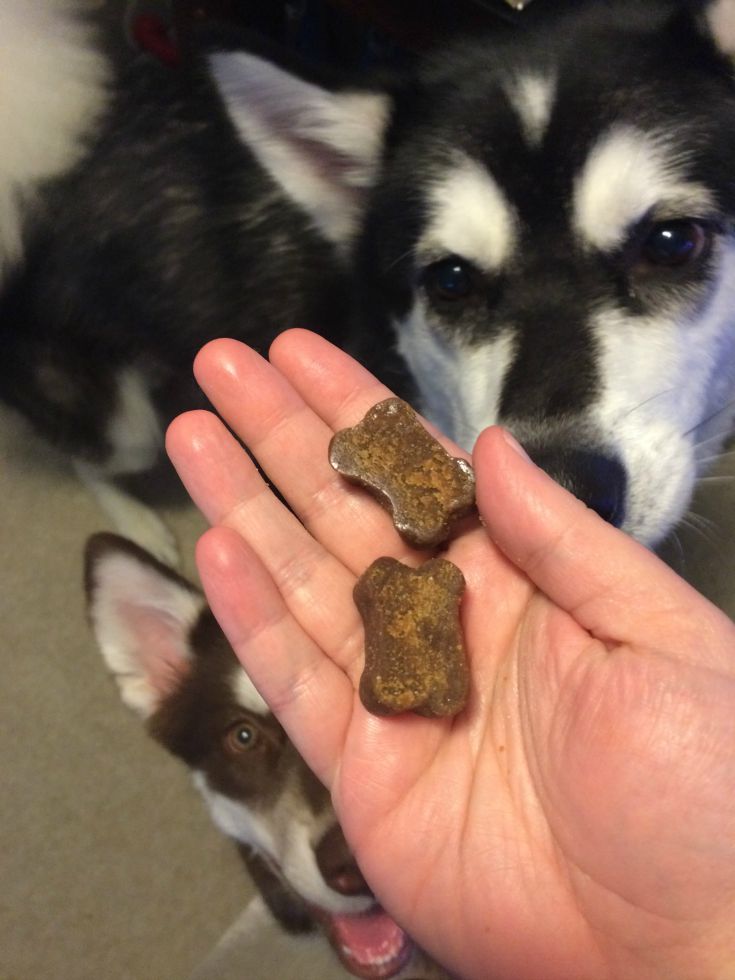 VetriScience Products: Where to Purchase
Want to buy any of the VetriScience products featured in this review? Head over to the VetriScience website to learn more about these amazing products. To order, make sure to check out there where to buy page!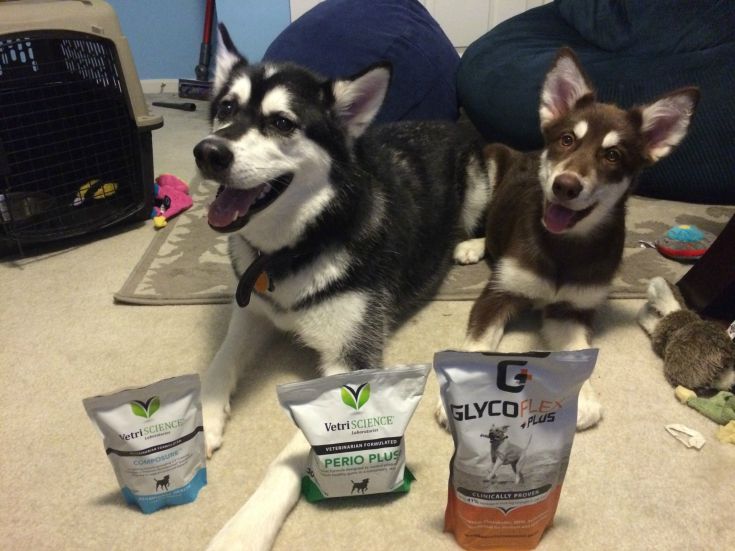 Want to learn more? Check out VetriScience on Social Media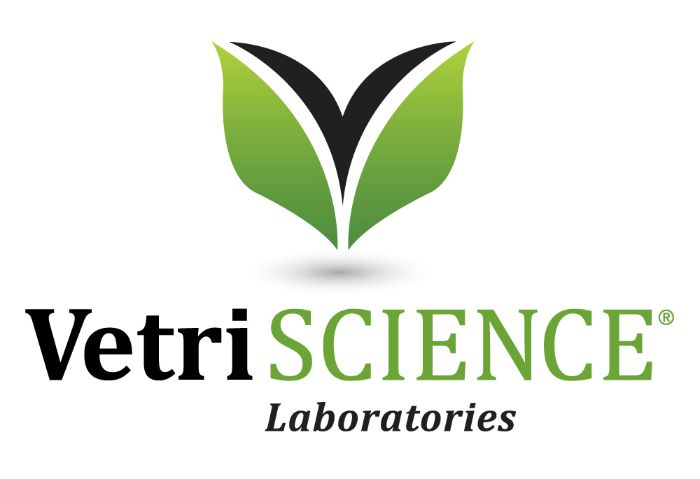 Disclosure: Budget Earth did not receive monetary compensation for this review, but did receive products for review purposes.  All opinions on this product are my own honest assessment, and may differ from our readers' opinions. 
Would you like to have your products featured in a giveaway event? Want to increase your social media exposure? Contact susan.l.bewley@gmail.com to see how I can help YOUR company today!