Disclosure: This post is sponsored by Febreze ™Air Purifiers and the BlogPaws Professional Pet Blogger Network. I am being compensated for helping Febreze Air Purifiers but Budget Earth only shares information we feel is relevant to our readers. Febreze Air Purifiers is not responsible for the content of this article.
How many of you deal with unpleasant odors in your home? While our house may be a bit cluttered, it is at least clean. No matter how much we work to keep the house clean, however, it feels like we are constantly dealing with unpleasant odors, especially ones associated with dogs (and sometimes our reptiles). One of the worst areas in our house though is actually our home office, the place where Ivi and Reya both hang out the most. Ivi is especially a problem with her puppy gas, one of the bad side effects I have seen with most puppy foods (something very few people talk about for some reason). Like most people, I enjoy not only clean air, but air that smells great! For this reason, we need we need an air purifier for unpleasant odors and, idseally, would put out an amazing scent. Recently, we discovered the perfect solution -the Febreze™ Air Purifier.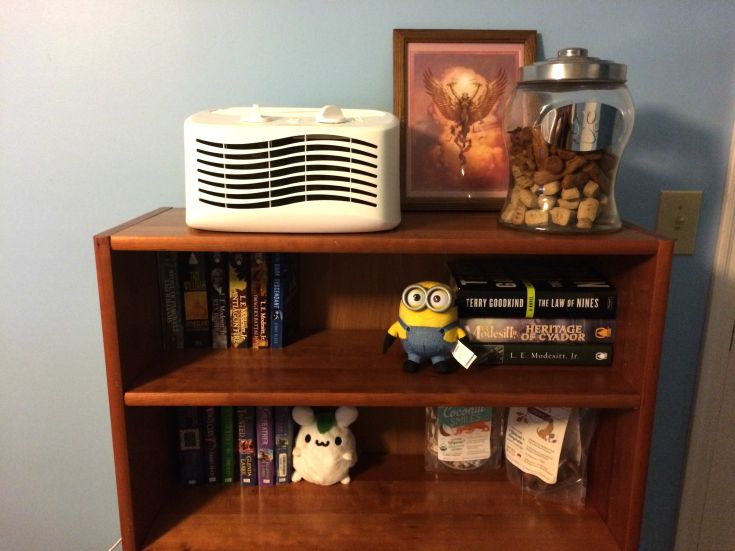 Never heard the Febreze air purifier with scent?  This HEPA-Type Filter system removes up to 99% of air pollutants while also releasing a fresh scent in the air. With 3 cleaning levels and a fresh scent dial, you can customize this air purifier with scent for your own needs. Best of all, this Energy Star® machine gives you automatic filter and scent replacement reminders, telling you exactly when you need to replace your Febreze Air Filters. Who knew it could be so easy to get rid of unwanted odors in your home? Currently, the Febreze Air Purifier is available in 3 sizes – Tabletop, Mini Tower, and Tower, allowing you to buy the perfect unit for the size of your room. As well, you have a choice between two classic Febreze scents – Linen & Sky or Spring & Renewal. Currently, you can buy the Febreze Tabletop Air Purifier at Wal-Mart for $53.89 and the Febreze Tower Air Purifier for $79.99 on Amazon.com.
Seeing everything Febreze had to say about this unit, I have to say I was intrigued to try it for ourselves. Having something that didn't bother the dogs scent-wise and left our office smelling amazing sounded great to me. Best of all, anything that was a household dust reducer is a win in my book. I mean, who has the time to dust  in this day and age anyways? I must admit though, while I love the idea of having cleaner, odor free air, having an air purifier with scent is more something I wanted for relaxation. To me, the idea of a perfect writing environment is a great smelling room, a hot cup of coffee, and great music.
When the Febreze™ Air Purifier arrived, I have to say everyone in the house was intrigued, especially Reya and Ivi .They were actually quite disappointed we put the small unit up on our office bookshelf, especially since they wanted to sniff it more themselves! They knew it was quite important though since Mom put it right next to their treat jar. They don't need to know that mom wants to get rid of doggy smells and possibly some pet dander as well. All they know is that it puts out some great smells. Actually, since we started the unit in the office, they have moved all their toys to under my bookshelf. It seems the new doggy hangout spot is under mom's new Febreze Air Purifier!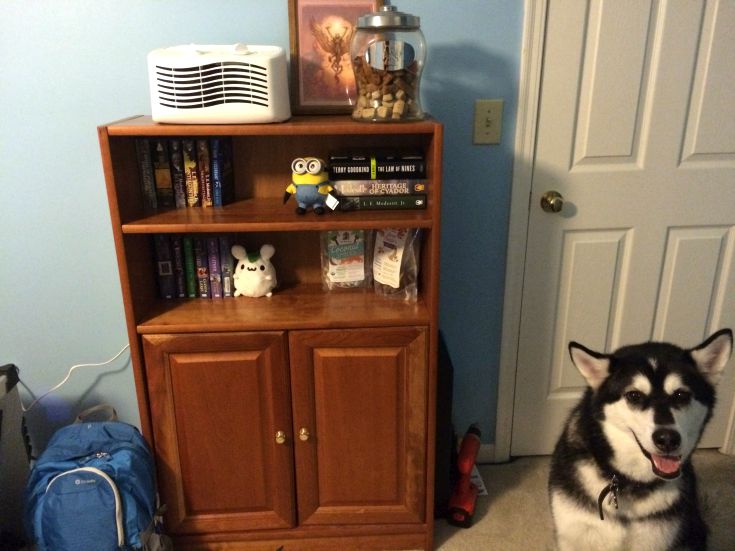 Really, I am expecting good things out of this purifier. Anything that help over household odor reduction seems amazing to me, especially since the scent cartridges are suppose to last for up to 30 days. Next month, we are going to revisit the Febreze Air Purifier and see if it works as well as we hope. What do you think? Do you think Febreze can handle the daily odor in your home and help reduce dust?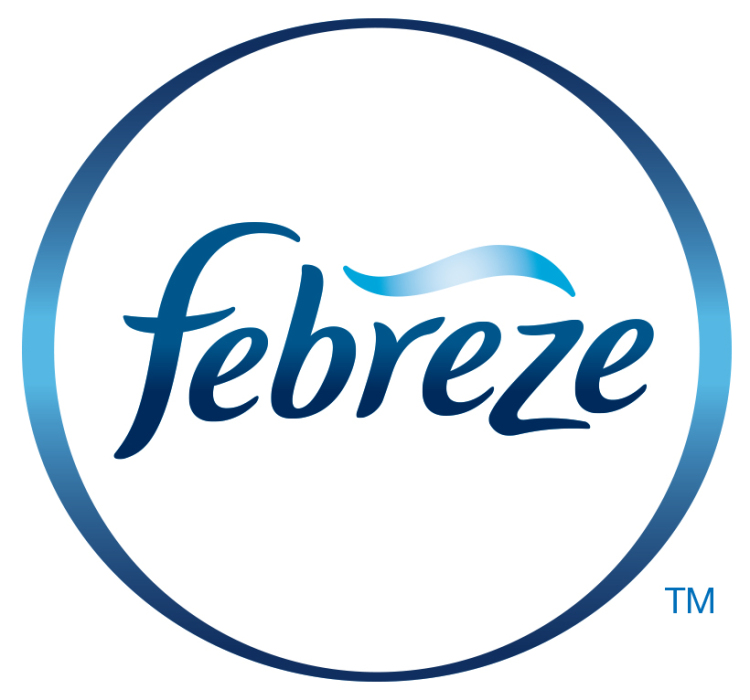 Disclosure: Budget Earth receive monetary compensation for this article.  All opinions on this product are my own honest assessment, and may differ from our readers' opinions. 
Would you like to have your products featured in a giveaway event? Want to increase your social media exposure? Contact susan.l.bewley@gmail.com to see how I can help YOUR company today!