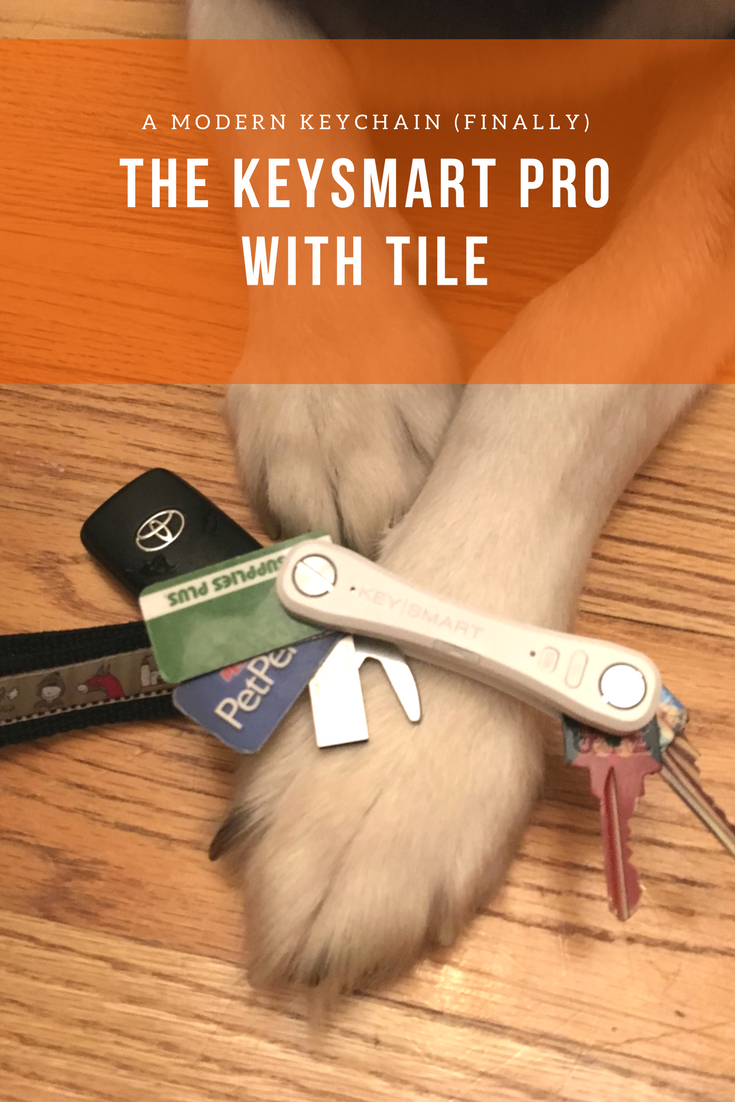 How often do you lose your keys or phone? For me, this happens at least twice a week. My husband has over the years become the official key finder, since he knows some of the odd places I leave my keys. Probably the worst was leaving them once in the freezer while I was putting away groceries. When we moved to using the original KeySmart (the best minimalistic key organizer ever), one of the draws for us was that I could put my keys on a magnetic holder when I came in the door. This brought my keys from being lost almost daily to once or twice a week. The bad part, however, is that when I did lose my keys, they were harder to find something they were tiny and compact. Wouldn't it be great if there was a quick way you could find your lost keys or phone? Luckily – the perfect answer recently arrived – the new KeySmart Pro with Tile™™! When KeySmart asked if we would be willing to review this latest edition to the KeySmart line, I knew I had to say yes and share it with all of you!
KeySmart Pro with Tile™: What is It?
Are you someone who is constantly losing your keys or phone? If so, we think you will love the KeySmart Pro with Tile™. This cool tool not only keeps your keys organized, it allows you to locate your keys anywhere – either by playing a tune to find them faster indoors or showing you a location on a map via your preferred smartphone. Best of all, it does more than just help you find your missing keys – it allows you to find a missing phone at home too by pressing a button on the Keysmart to make your phone ring, even while on silent! It doesn't stop there – it also has a built-in LED flashlight, all powered by a rechargeable battery that lasts up to 3 months. To learn more, make sure to watch the video below!
KeySmart Pro with Tile™: Our Thoughts
As someone who absolutely loved her original KeySmart, I have to admit, I couldn't wait to get my hands on the KeySmart Pro with Tile™. Like the original, the KeySmart Pro was extremely easy to put together, especially if you are planning on filling it with mostly keys (it can hold up to 10 keys without buying an expansion set). Since I don't have many keys, I purchased extra accessories for my original KeySmart, which includes a 32 GB USB drive and quick disconnect (designed for key fobs). While it is super easy to put together, sometimes balancing with larger accessories like the USB drive is a bit tricky, since you have to determine how many spacers you need. I also put my four most used key discount cards in my KeySmart as well, making my assembly a bit trickier than the traditional build. In the end though, it means I have a KeySmart that is ready for shopping or just about anything else. That is one thing I love so much about the KeySmart and KeySmart Pro, they are very customizable to suit your needs. You can even add tools and a pocket knife if you desire!
End of the day though, getting the KeySmart Pro with Tile™ set up is easy and very customizable. It is even super easy to set up the free Tile app.  While assembly is very important, the best part of the KeySmart Pro with Tile™, however, is the functionality of the Tile. As I know all too well, even the most useful keychain isn't very handy if you constantly lose your keys. With the KeySmart Pro, your keys are only a touch of the screen away in the app. If you'd like to hear what it sounds like, watch the short video below with Ivi's reaction to the key-find feature in the KeySmart Pro.
What is even cooler though, is the same sing-song tune plays if you lose your phone. Just push the tile button on your KingSmart Pro twice to make your phone start ringing, even on silent (which I tested).
What I also love about the KeySmart Pro with Tile™ is that it is extremely light. As you likely saw from my pictures, I use a wrist strap on my keys made by my lovely friend, Karen Dibert of The French Dog (yes, the same place that makes Ivi and Rylie's gorgeous collars). With it being so light weight,  can wear my keys on walks, shopping, or just about anything else, being useful for women like me who don't want to always carry their purse.  The only thing I found wanting with the KeySmart Pro with Tile™ is that I wish it came in more than one color. It is the only reason I haven't purchased a second one for my husband – I want to be able to tell them apart quickly. While I have a feeling this is likely a feature that is coming later, it would be really handy for multi-family KeySmart users.
Since the color is a very minor issue, it doesn't change the fact that I truly love my KeySmart Pro with Tile™.  It is perfect for people like me who always seem to lose their keys, phone, or anything else. Honestly, it has made me want to put Tiles on just about everything I own, but at least I know now that my keys and phone are always going to be easy to find the KeySmart Pro!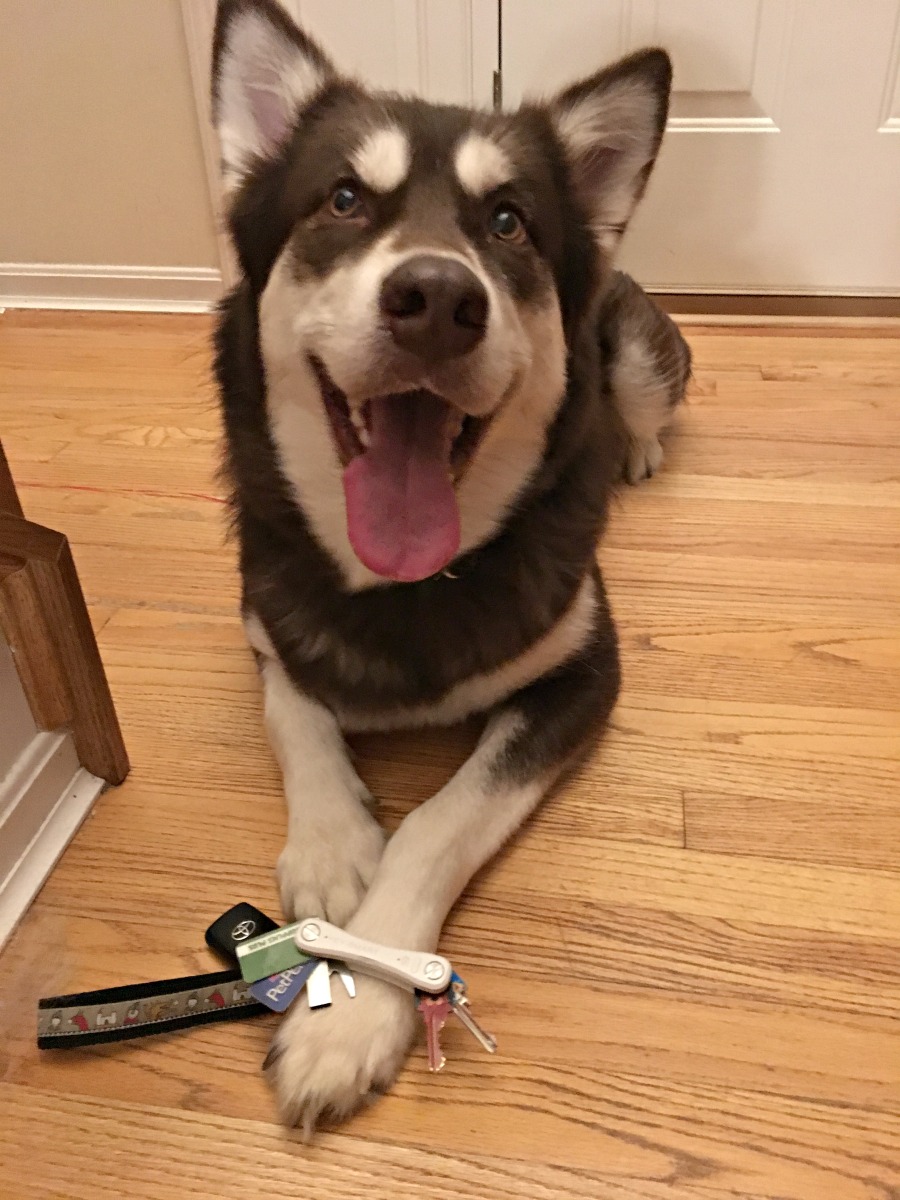 KeySmart Pro with Tile™: Where to Purchase?
Want to purchase one of these key holders for yourself or someone you love? You can purchase the KeySmart Pro with Tile™™ – the world's smartest key holder – for only $59.99 on the KeySmart website. Who knew it was so easy to never lose your keys or phone again?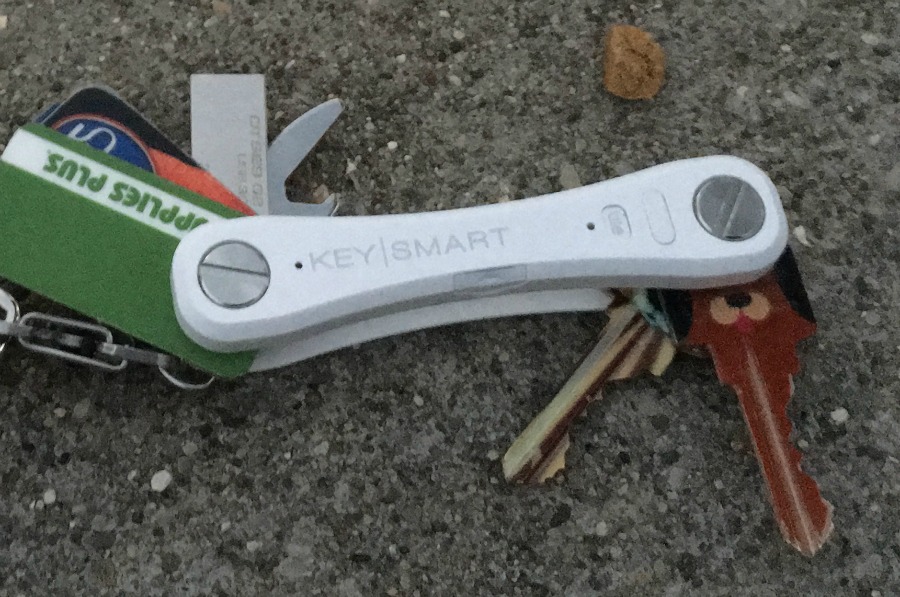 Want to learn more? Check out KeySmart on social media!
Facebook | Twitter | Pinterest