Alright, I normally don't talk tech on Budget Earth but I'm very excited about the latest news from Amazon. As some of you know, I have been wanting a Kindle Fire for a very very long time. While my husband knew I wanted one, we really didn't have a compelling reason to buy a Kindle Fire since earlier last year my husband purchased a 10 inch Viewsonic tablet for me. After he dumped nearly $300 on a tablet for me, there was no way he was going to replace that tablet anytime soon. Now, however, I may have a chance to purchase a new tablet – the Kindle Fire HD!
Today at a Santa Monica conference held by Amazon, they announced this brand new tablet. While some things are still up in the air, what we have seen is still pretty breathtaking. Amazon has created a tablet that competes not only with the Google Nexus, but the IPad 3 as well. So, what is so special about the Kindle Fire HD?
Kindle Fire HD: What We Know
Based on what I was reading from Ars Technica, the original Kindle Fire has officially been discontinued as of late August. For anyone who has been trying to purchase a Kindle Fire in the past week, you have likely noticed that it is no longer being sold by Amazon and only by their certified retailers at a ridiculous price. This is a tactic Amazon has used in the past when they were releasing new Kindles, so this really isn't too surprising. Based on the information released, there will be four new Kindle Fires –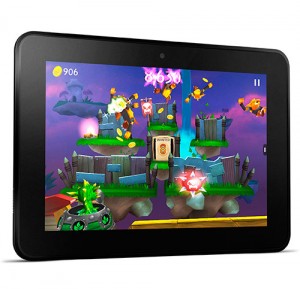 Kindle Fire HD: Specs
From what we are seeing so far, the Kindle Fire HD is already showing to have some amazing technical specs. One of the complaints that many people had with the Kindle Fire is that it could not keep up with other tablets that were on the market on a technical standpoint. With the release of the Google Nexus, the current Kindle Fire was already rendered obsolete, especially since it was being offered at a similar price. What we are seeing so far with this new tablet, however, is very impress. Here is what we know so far about the insides of this new tablet, as well as some of its technical features:
Dual-Core ARM Cortex A9 OMAP44x0 processor (varies in speed based on tablet)
1920 x 1200 resolutions (8.9" tablet)
1280 x 800 resolution (7.9" tablet)
High Definition Touch Screen Display
Polarizing Filter and Anti-Glare Technology for rich color and deep contrast (viewing angles)
Double the RAM
40% faster than Kindle Fire
Faster Download Speeds
Longer Battery Life (up to 11 hours on the 7-inch tablet per Amazon's testing)
Dual Stereo Speakers
2 Antennas
16 or 32 GB
No SD slot
Wi-Fi is up to 54% faster than Google Nexus
Wi-Fi is up to 41% faster than iPad 3
Mini USB charging
HDMI out
Bluetooth
Imagination PowerVR 3D Graphics Core (powerful graphics engine)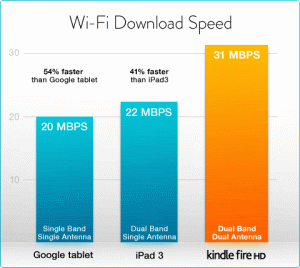 Kindle Fire HD: User Experience
So far, the Kindle Fire HD is promising an even better user experience than it's predecessor. Like the iPad 3, every model of the Kindle HD will be have a front facing camera, allowing users to not only take pictures, but interacts with others on the tablet using Skype. For anyone who was considered the iPad 3 and Google Nexus, this is a major plus since not only is the new Kindle cheaper, but has one of the biggest selling points for families who want to use their tablet for video conferences or as a camera on the go.
As well, the Kindle Fire HD features a brand new layer of unique interactions, with "X-Ray." This brand new system will allow users to get more involved with movies, ebooks, and textbooks. While watching a movie, you can touch the face of the actor and instantly be brought to IMBD to get more information about the actor, as well as other movies that you might find interesting with said actor. For students, by double tapping a selection of text, the Kindle Fire HD will highlight all the locations that are mentioned and then offer a selection of relevant Youtube videos, Wikipedia, or other sources, to help better understand the content.
One of the nicest surprises that comes with the Kindle Fire HD is the addition of free audio books. Courtesy of Audible.com, owners of the new Kindle will have access to over 100,00 audio books! As well, this new tablet is equipped with Whispersync, keeping you from losing your place when you switch back and forth between text and audio, or even different devices!
Parents may also enjoy one of the latest features, Kindle Freetime. As we all know very well, technology has completely taken over many children's lives, and it's sometimes hard getting them to read when they know the same device has a variety of games and videos just a touch away. With this new set of options, parents can control not only the content available on the Kindle Fire HD, but puts time limits on certain activities. For example, kids will only be allowed so much time to watch videos, allowing you to force some quality reading time!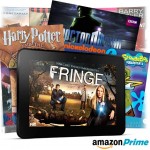 So, what other little surprises can users find on the Kindle Fire HD? Here is what we know so far when it comes to actual programs and the operating system:
Carousel will be returning from the original Kindle Fire
Email will now include Exchange support, for those who are allowed to pull business email to their devices
Automatic Syncing with your calendar & contacts
Greeting you by name at start up
Custom version of Facebook
Custom version of Skype
Amazon Cloud backup
X-Ray for books, texts, and movies
Whispersync for voice & Games
100,000 free Audiobooks
Bluetooth compatible
Easer to US Photo App for HD Photo Albums
New version of Amazon Silk for Faster Web Response Time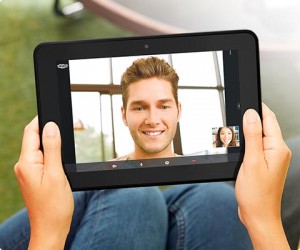 Kindle Fire HD: HD 4G LTE
For people who are constantly on the go, you are likely to fall in love with the Kindle Fire HD 4G LTE. This Kindle has been specially engineered with its own wireless modem, that is about 2.2 mm thick and is able to access all 10 bands your local 4G (or 3G, if that is the best available) networks through AT&T's network. Unlike other tablets, however, you do not pay a monthly fee for this data plan. With this latest Kindle, you are able to pay $50 a year for 250 MB of data per month. Other than the cellular data plan, this tablet is very similar in other regards to the Kindle Fire HD 8.9" tablet, though with a faster processor and better screen resolution (full 1080p vs 720p on the smaller screen, for those who want the details). Currently, the release date for this tablet is November 20 and can be pre-ordered on Amazon.com!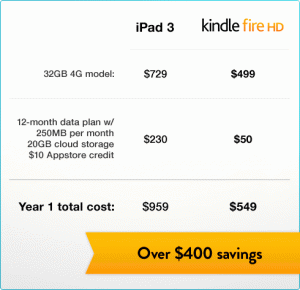 Kindle Fire HD: Learn More
Want to learn more about the Kindle Fire HD? Check out Amazon's new pages that give all the latest specs, information, and availability of these new tablets. If the Kindle Fire HD is anything like the Kindle Fire was during its release last year, there is going to be a long wait for these tablets once they are officially released. If you want to be one of the first to get a hold of these tablets, the 7 Inch version of this tablet will be available on Sept 14, while the 8.9 inch will be available on November 20. To learn more, click on the links below to go to the individual pages for these tablets: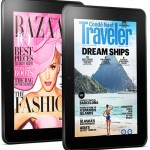 Note: Budget Earth & its writers did not recieve compensation or products from said company for this post and it's completely the opinion of the writer.