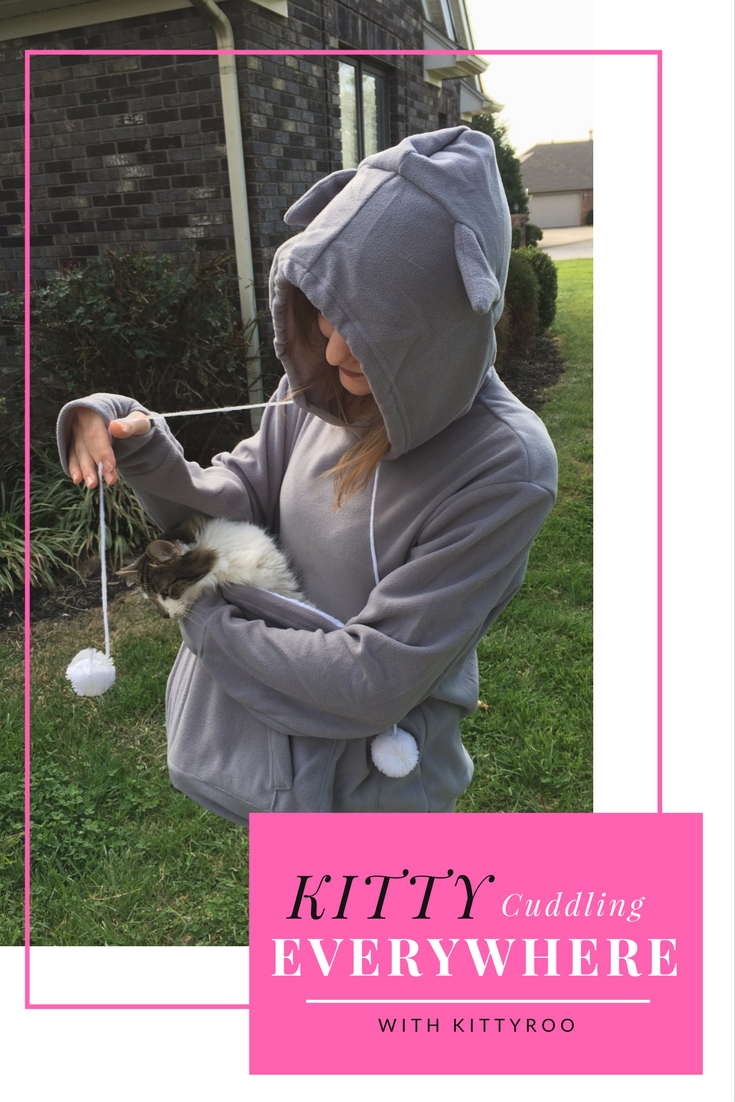 How many of you love snuggling with your furry friends? We will freely admit, all of our writers here at Budget Earth love snuggling with the pets in our household and our families' when we visit, including cats, small dogs, ferrets, and even bunnies! One of the biggest issues sometimes with giving our pets the attention they want, is that it stops us from doing other things we may want to be doing, such as reading a book, browsing the web, or even just having our hands free to play with them while snuggling. Recently, we learned of a cool new product perfect for those who us who love playing with smaller pets – KittyRoo! After reading a bit more about this cute hoodie, our favorite cat lover, Demelza, was excited to try out a complimentary KittyRoo for herself with her two adorable models – Serenity the bunny and PB the cat!
KittyRoo: What is It?
Looking for a way to snuggle with your cat but still have the freedom to do other things? If so, we think you will love KittyRoo! This fun hoodie is made from super-soft fleece and has a built-in pouch that gives you the ability to snuggle your cat or small dog while keeping your hand free, allowing you to read, work on the computer, or more! Best of all, it is designed with your pet's comfort in mind, keeping them secure, comfortable, and relaxed. This hoodie is equipped with:
A built-in snuggle pouch, which is also detachable making it easy to clean
Built-in paw gloves
Cute cat ears on the hood
Extra-long drawstrings with fluffy tips for play
Machine washable
To learn more, make sure to head over to the KittyRoo website!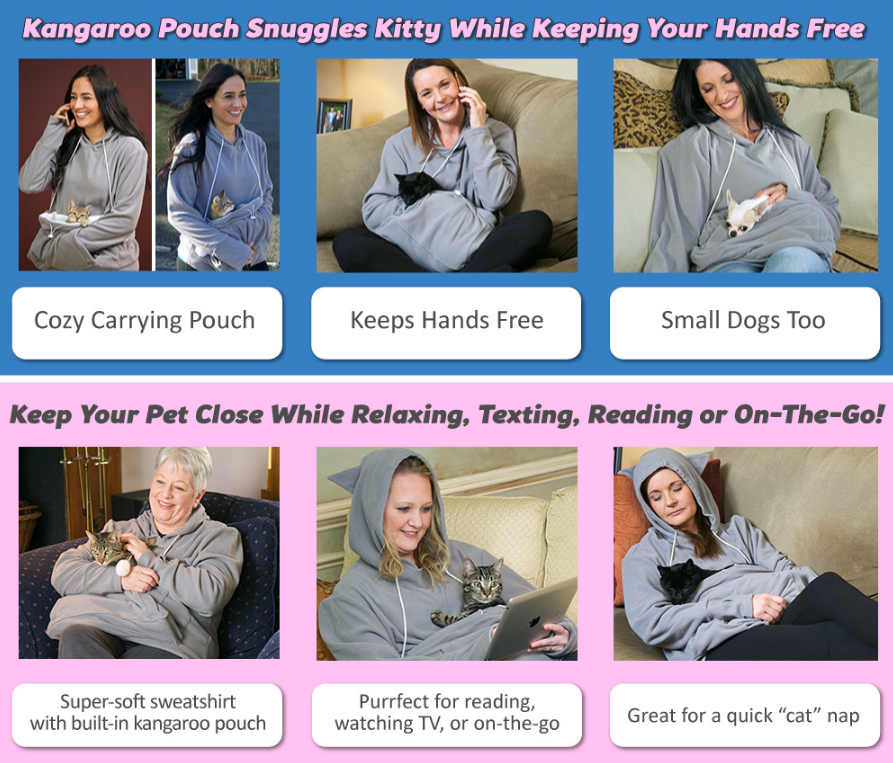 KittyRoo: Our Thoughts
When this hoodie first arrived, Demelza couldn't wait to try it out. For testing purposes though, there was one animal she couldn't wait to try it first with: Serenity. As you have can see from the pictures, she was a very good model and was extremely comfortable. She found that Serenity fit very well and it had a very roomy pocket for just about any cat, enough that you could probably fit two cats the size of PB inside. That being said, very large, oversized cats that have a bit of extra..um…fluff may have some issues feeling supported and fitting comfortably. As for the sweatshirt itself, she said it was very comfortable and warm. One of the only things she wishes it had – purely for cuteness factor – would be little pink bean toes on the palm to look a bit more catlike with the cat paw sleeves. Either way, she adores this sweatshirt and loves it for cuddling with the household kitties and, of course, Serenity!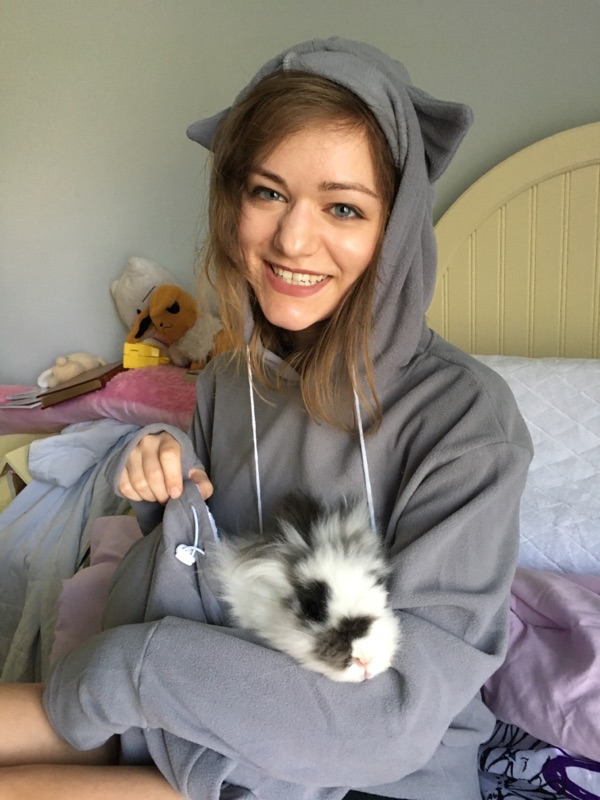 KittyRoo: Where to Purchase?
Want to purchase one of these awesome sweatshirt hoodies for yourself or a cat lover in your life? You can find KittyRoo on their website for only $29.99 in 4 sizes – M, L, XL, and XXL. Make sure to head over and pick up one today for snuggling with your favorite kitty, bunny, or other small animal today!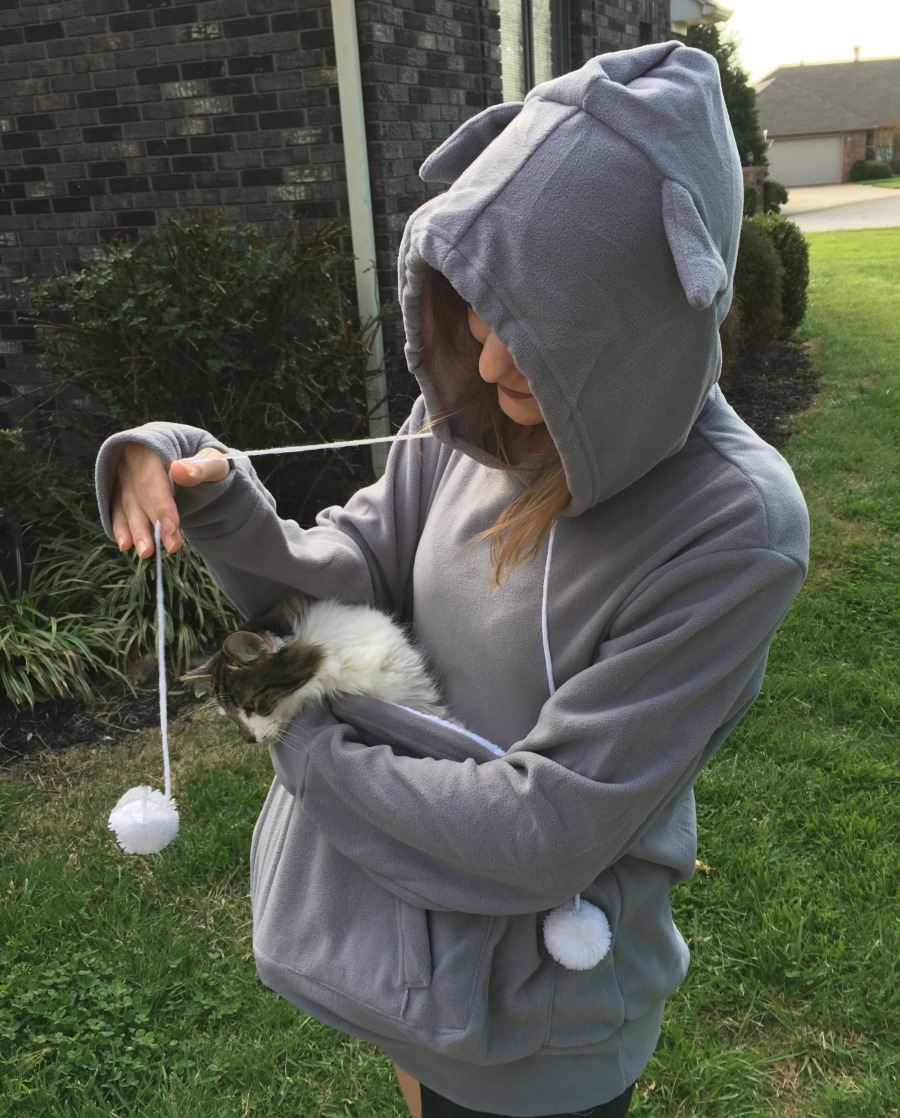 Want to learn more? Check out KittyRoo on social media!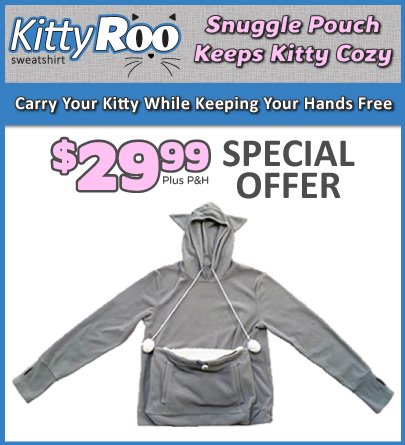 Would you like to have your products featured in a giveaway event? Want to increase your social media exposure? Contact susan.l.bewley@gmail.com to see how I can help YOUR company today!