For the past two months, I have been enjoying a number of different monthly subscription boxes. I love the concept of getting healthy goodies and products to try, sent right to my door. While I try to live a healthy lifestyle, I have no absolutely no patience for health stores. Most of these stores feel overpriced to me, and have products that sometimes look scammy or have questionable scientific backing. Having someone else filter the products for me and let me try them in a small amount is a major help to me since it saves me money and time researching different products. Recently, I had the opportunity to review for free another great box – the KLUTCHclub Best of Box! Knowing that many of my readers love subscription boxes as much as me, I couldn't wait to go through all of these great products!
KLUTCH Club Best of Box: What is It
If you are like me, you are likely new to subscription boxes. Until this year, I was unfamiliar with whole subscription box concept. In all honest, I wish I had heard of the KLUTCH Club years ago, since all of their boxes are filled with natural products to help you live a healthy lifestyle. They are filled with healthy drinks, fitness products, foods, and even personal cleaning products. For those who are nervous about trying a subscription box, the KLUTCHclub Best of Box allows you to try some of their subscribers' favorite products in one box, sending products valued at over $70 for as little as $25.
KLUTCH Club Best of Box: Opening
KLUTCH Club Best of Box: Bach's Rescue Gum
As someone who has problems with stress, I couldn't wait to try out this gum. Bach's rescue gum advertises itself as being a natural stress relief, homeopathic medicine. Whenever you need to relieve stress and regain your inner calm, you just chew this gum, which is used making a combination of 5 Bach original Flower Remedied, which has been around for over 70 years. While I doubt the homeopathic claims, I have to say that from my own experience, this gum was pleasant to chew and seemed to help me relax. The liquid center has a nice, orange flavor that is calming and I have to say, pretty tasty!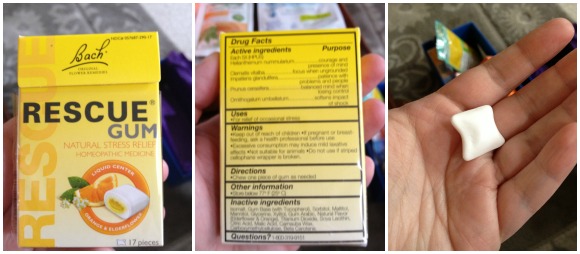 KLUTCH Club Best of Box: Cremo Cream
Since my husband uses an electric razor, I had to try this on my legs. This shaving cream is very concentrated and is suppose to drastically reduce cuts, nicks, scraps, and razor irritation. From what I saw, it did exactly as advertised. My only complaint was the smell since it has the scent of men's aftershave. While I may not care of it for myself, I think it would be a great product for guys!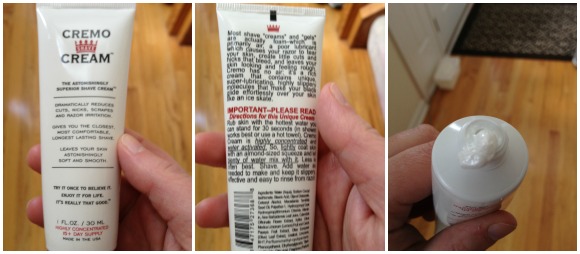 KLUTCH Club Best of Box: Dream Water (Snoozeberry – Blueberry Pomegranate)
I won't lie to everyone, I cringed when I saw this product in the box. I had reviewed another flavor of Dream Water when I reviewed the Bulu Box and hated it. There was nothing about the first flavor I liked. Even though I wasn't crazy about it, I tried Dream Water again. While the flavor was much better, I have to say it still didn't make me feel any different before bedtime. At least it didn't keep me up like it did last time! (you can see my original video review here).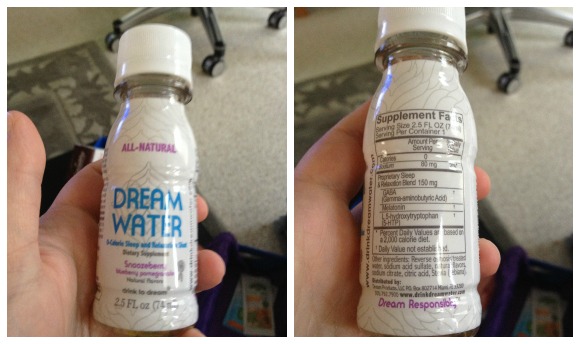 KLUTCH Club Best of Box: Immuno Gum
This was likely one of the oddest products in the KLUTCH Club Best of Box, at least to me. This gum is suppose to give you an immune boost with different vitamins. While this gum didn't taste bad exactly, I wasn't really sold on this product. It seemed like normal, everyday gum with a strong mint aftertaste. It definetly wasn't as enjoyable as the Bach's Rescue Gum, even if it might have more medical claim to work.

KLUTCH Club Best of Box: Allergease: Natural Herbal Supplement
As you would guess from the name, there are natural lozenges that are made from ingredients used to normalize histamine levels for centuries. While they didn't seem to help my allergies, they did have a nice honey lemon flavor. I could see using these lozenges the next time I am dealing with a bad cough! Overall, they aren't too bad but not the best I have ever tried. More importantly, they are the best tasting natural lozenges I have had to date.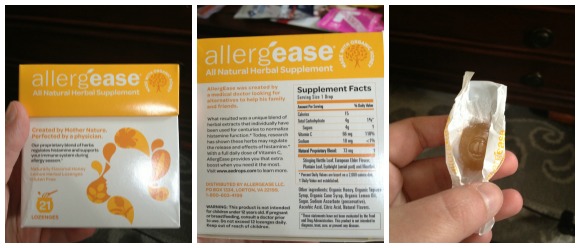 KLUTCH Club Best of Box: Nature's Hand Go Nola Granola
I won't lie, this was easily one of my favorite items in the KLUTCH Club Best of Box. This blueberry granola is free of artificial colors, flavors, perseveres, has no cholesterol, and no corn sweeteners. While there are no dried blueberries in this mixture, it has a nice blueberry flavor. I could see this being the perfect treat for children or after a hard workout!
KLUTCH Club Best of Box: Pssssst! Dry Shampoo
This is the only product in the box I didn't personally try. I am hoping to save this product for the next time I travel. To me, the idea of having an instant, dry shampoo with me that I can use while traveling sounds pretty spiffy. With its small size, it is also perfect for air travel.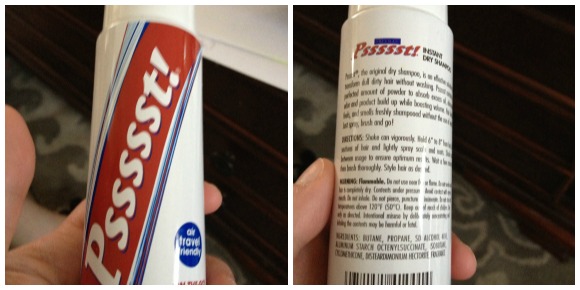 "
KLUTCH Club Best of Box: Giovanni Eco Chic Hair Care Brazilian Keratin & Argan Oil Shampoo & Conditioner
Have you ever tried a sample of a product that made you instantly go out and buy the full size of the product? Well, I liked the this shampoo and conditioner so much I went and purchased it from Meijer. I have never tried a shampoo and conditioner that made my hair look this good. Even better, it is eco-friendly and made with natural ingredients! I have tried so many eco-friendly hair products over the years and been disappointed – this stuff made my hair look amazing! To me, this box was worth it for trying these products alone!
KLUTCH Club Best of Box: Nick's Sticks GrassFed Beef Snack Sticks
I won't lie to you guys, I personally didn't like this product. I couldn't even swallow it. My husband, however, thought it was pretty good. He said it tastes much better than Slim Jim. Being someone who isn't a fan of beef sticks or jerky though, I guess this isn't too surprising.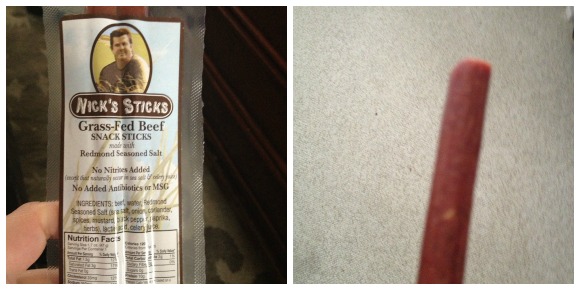 KLUTCH Club Best of Box: Natural Energy Eboost in Natural Pink Lemonade
Always looking for healthy energy drinks, I was fascinated to try this. This drink has no sugar, artificial flavors, and only 10 calories. Best of all, it is very nutritious, wiith a variety of different vitamins, minerals, and nutrients that help give you energy after a hard workout. While it has a bit of an odd aftertaste, I thought it was pretty good, and wouldn't mind drinking it after exercise to help refuel my body.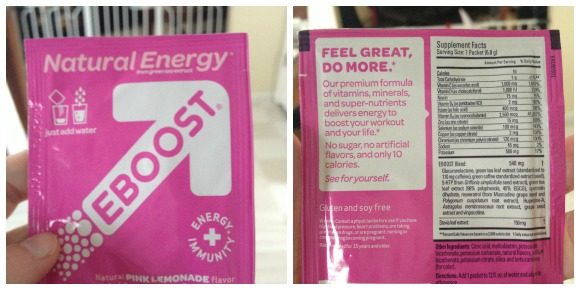 KLUTCH Club Best of Box: Endurance
This is another product I was unable to fairly review. I tried it some time in the past and really didn't care for the texture of this product in my mouth.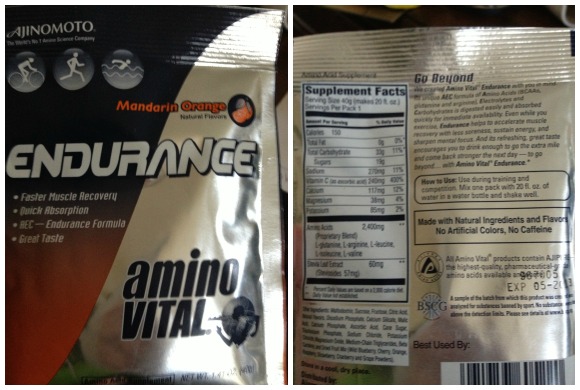 KLUTCH Club Best of Box: Funky Monkey
This is by far the best freeze dried pineapple I have ever tasted in my life. Normally, freeze dried pineapple is sickeningly sweet to my tastebuds, so I can't eat much of it and only after more normal food. With the mix of lime with this pinapple treat, though, it is a nice mix of sweet and tangy/sour. It is also 100% real fruit, has no added sugar, and is gluten free, making it an excellent snack for kids and adults alike!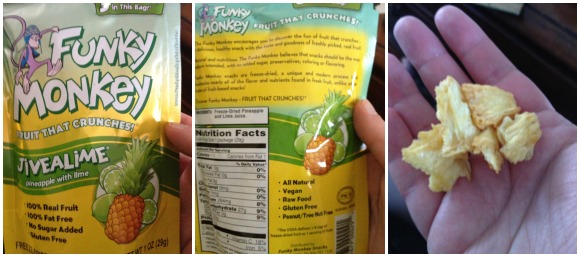 KLUTCH Club Best of Box: FRS Healthy Energy Drink
This was one of those drinks I really wanted to like but in all honesty, I couldn't stand the aftertaste. At first, it had a really great taste, and then the aftertaste killed it. It tastes just like Metamucil. While this may be a great energy drink for some people, it really won't work for me, unless it's getting up the energy to avoid it!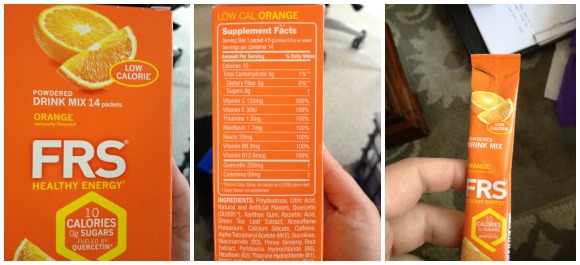 KLUTCH Club Best of Box: Nature's Gate Body Wash
If you've read Budget Earth for a while, you know I'm a fan of natural soaps and body washes. This was one of the natural products in this box I couldn't wait to try! It had a nice, clean fragrance that wasn't overpowering, making it the perfect fruit smelling body wash for both men and women. With how my skin feels, I am likely going to look into purchasing more of this product for myself!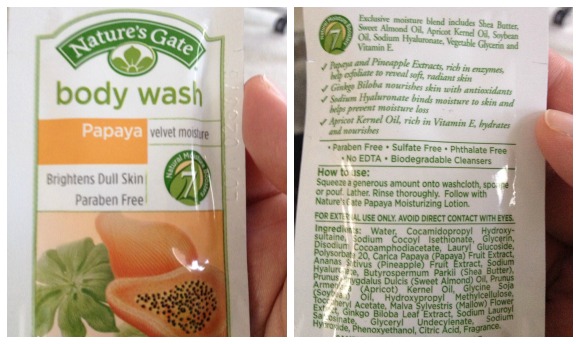 KLUTCH Club Best of Box: EcoTrek Fitness Whole Food Bar in Chocolate Raspberry
I wasn't a big fan of this bar. It has a very nasty aftertaste and it doesn't seem as natural as it may sound. I am unsure what exactly 'peanut paste' actually is, but it smells just like our bearded dragons' vitamin dust. I highly recommend passing on this bar!

KLUTCH Club Best of Box: CocoaVia Daily Cocoa Extract Supplement
I have to admit, this was another one of those surprises that I really enjoyed. This unsweetened cocoa drink is suppose to help with circulation. More importantly, its chocolate and a chocolate that tastes really yummy! I could see giving up some other cocoa drinks for this stuff. This is another yummy drink that I'm happy I tried in the KLUTCH Club Best of Box.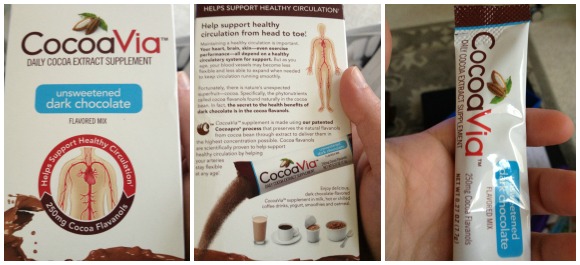 KLUTCH Club Best of Box: TurboFire Greatest Hits DVD
Okay, we have all heard of the Insanity Workout and many of Beachbody's different workouts. The problem is, they are a bit pricy for experimenting. Out of all the products in the box, this has to be the most expensive and the one most worth it. I will be honest, part of this workout kicked my butt since I am a bit out of shape. What this did tell me, however, is that I want to explore Beachbody a bit more! I could easily see losing weight on this program alone!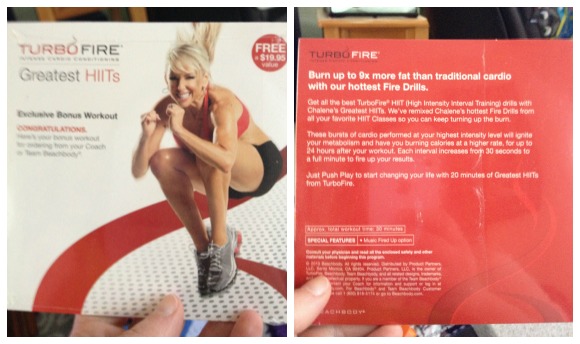 KLUTCH Club Best of Box: Overall
From my experience, I have to say I love the KLUTCH Club Best of Box. This was such a great experience that I think I will subscribe to their monthly box. I got to try so many great healthy products, as well as try some products that I'm glad I didn't buy myself. For this reason, I give the KLUTCHclub Best of Box an A rating. If you are looking for a healthy box to introduce people to some amazing products, I highly recommend giving the KLUTCH Club Best of Box a try!
Disclosure: Budget Earth did not receive monetary compensation for this review, but did receive a Best of Box from KLUTCH Club. All of the opinions on this blog are the opinions of said author and these opinions may differ from your own.