Disclosure: I received this products for free to review. The opinions in my review are honest and my own.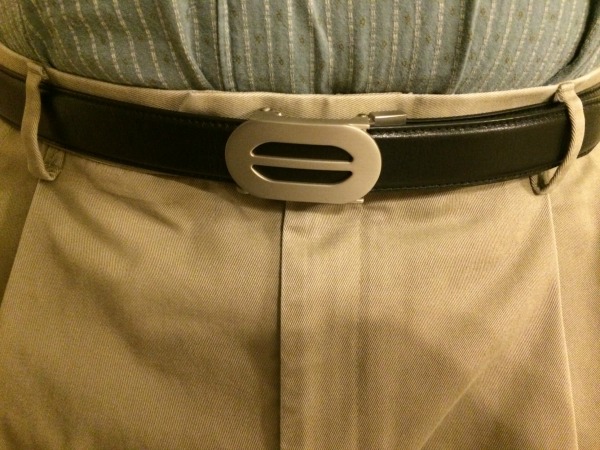 Do you have a guy in your household who wears a belt? Okay, this seems like a trick question since most guys have to wear a belt at some point; either to work if they are in a professional setting, church, or going out to a nice restaurant. The problem with many belts is that they are very limited – if you lose or gain weight, you will likely have to buy a new belt. With my husband and me both losing weight, we had to look for some different options, especially since his work belts are far from cheap. Luckily, we found the perfect solution that is not only practical, but fashionably cool – the KORE Trakline Belt from KORE Essentials!
KORE Trakline Belt: What is It?
Looking for a cool belt that is perfect for any guy? If so, we think you will love the KORE Trakline Belt. These full grain leather belts are one of the most high quality, fashionable belts on the market. What makes these belts so cool is the hidden Trakline system in the belt, allowing each belt to be 8 times more adjustable than traditional belts: each belt adjusts to over 40 sizes, within 1/4 inch increments, allowing each and every guy to have a flawless fit. These belts also have metal buckles that are not only fashionable, but can taken on and off the belt itself, allowing you to change the look, or make it easier for going through TSA security. As an extra bonus, each of the buckles can also be a bottle opener, allowing guys to get as much use as possible with these belts. If you are uncertain if these belts are right for you, KORE Essentials also has a 30 day money back guarantee, allowing you to test these belt for yourself. After you have tried these fashionable, reversible, and adjustable belts, you won't wear a traditional belt again!
KORE Trakline Belt: Overall
I will freely admit, this is one of the coolest things we have received in awhile. As you can see, the belt itself is on a unique track system, allowing my husband to adjust the belt to not simply fit, but feel as comfortable as possible. I also love that you can change the buckle, allowing you to make one belt match a variety of different outfits. The other awesome feature, at least to me, is that they look nicer over time, since you no longer have to worry about belt holes getting worn out and making the whole belt look horrible. My husband also thinks the buckle being a bottle opener is a neat feature. In all honesty, if I knew something like this existed I probably would have bought it sooner for my husband. Based on our own experience, we are happy to give the KORE Trakline Belt an A+ rating!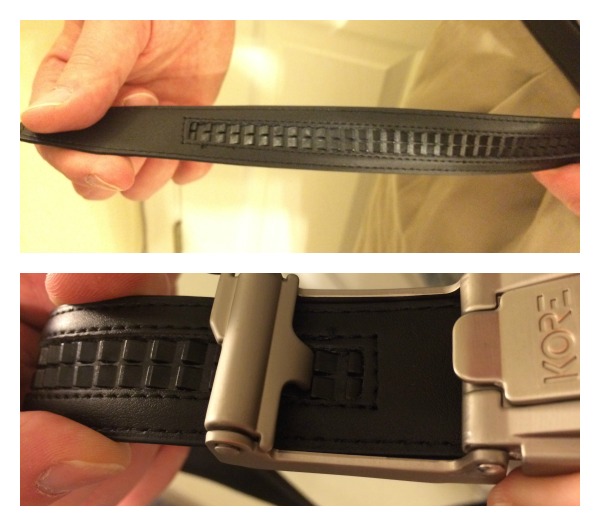 KORE Trakline Belt: Where to Purchase
Want to purchase one of these awesome belts for yourself? You can buy a KORE Trackline Belt for as low as $59! To learn more or buy one of these for your favorite guy, head over to the KORE Essentials website today!
Want to learn more? Check out KORE Essentials on Social Media!
Facebook |  Pinterest | Youtube | Instagram | Google +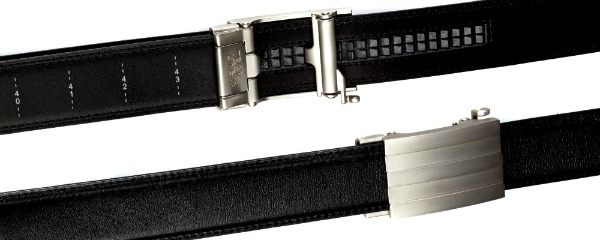 Disclosure: Budget Earth did not receive monetary compensation but did receive products for review purposes. All opinions on this product are my own and may differ from our readers' opinions.
Would you like to have your products featured in a giveaway event? Want to increase your social media exposure? Contact susan.l.bewley@gmail.com to see how I can help YOUR company today!