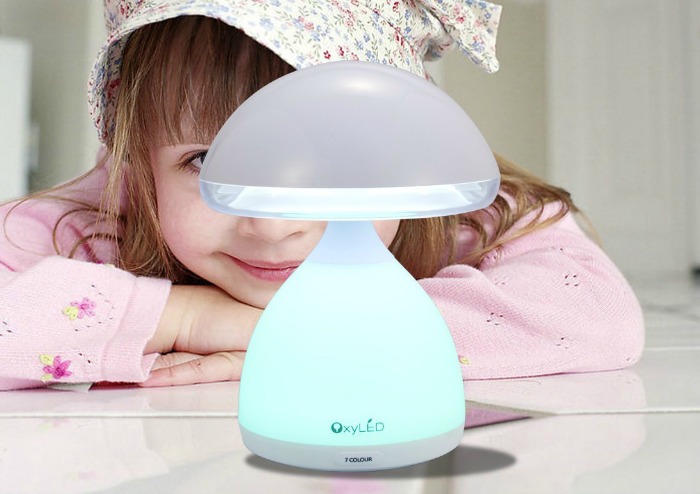 Do you ever struggle find your way around your room at night? As someone who is nearly blind without her contacts or glasses, and not the best night vision on top of it, getting through a dark room can be challenging. While I normally know our room fairly well, it has been a bit of a disaster as of late, mostly due to us rearranging the room, dog crate, and of course, painting materials from an unfinished project (someday I will finish painting!). As part of our rearranging efforts, I decided that we needed a little light in our room, something that was easy to turn on, unique, and wasn't a distraction if it was accidentally left on at night after reading. As I was looking for the perfect light, we were introduced to the OxyLED Touch Control LED Mushroom Desk Light. When we were asked to review a complimentary lamp, we couldn't wait for it to arrive!
OxyLED Touch Control LED Mushroom Desk Light: What Is It?
Looking for the perfect desk light or night light for your bedroom? If so, we think you will love the OxyLED Touch Control LED Mushroom Desk Light. This innovative light has 12 LEDS and has a touch control system. All you have to do is tap the lampshade to make the light glow, perfect for needing a light quickly at night. As well, it has 7 color changing settings, making it fun for kids as well. Along with having a cute design, it has a built in rechargeable battery that can be recharged through a USB adapter. In other words, it is perfect for any office, bedroom, kid's room, or dorm room!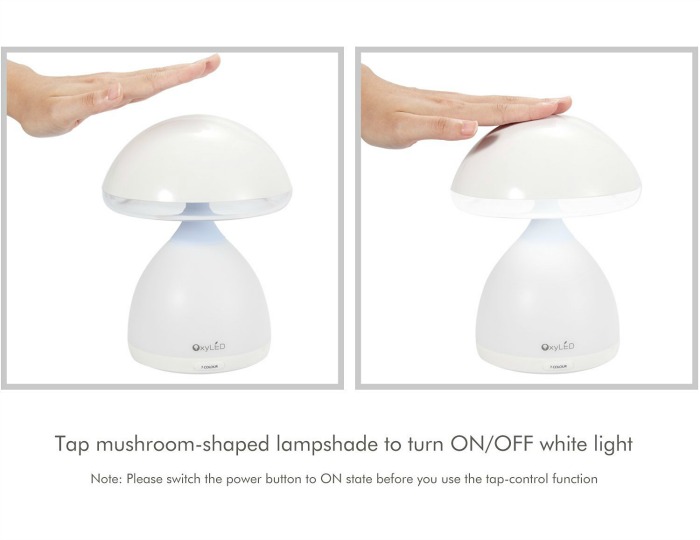 OxyLED Touch Control LED Mushroom Desk Light: Our Thoughts
When I agreed to review this light, I will freely admit, it was because it was adorable. I loved the cute mushroom design and the variety of colors. The fact that it was also cordless was a big plus, since some of the outlets in our room are oddly spaced, making it very difficult to plug in too much, especially if I don't want ugly cords throughout the room. Overall, the light itself is cute and functional, making it a great, quick light at night or on its higher settings, a great night light when we want to read a bit before bed. Overall, it is a great lamp for the money, especially for someone like me who has limited room by our bed. With its great design, functionality, and usefulness, I highly recommend the OxyLED Touch Control LED Mushroom Desk Light to anyone looking for a small lamp for their bedroom.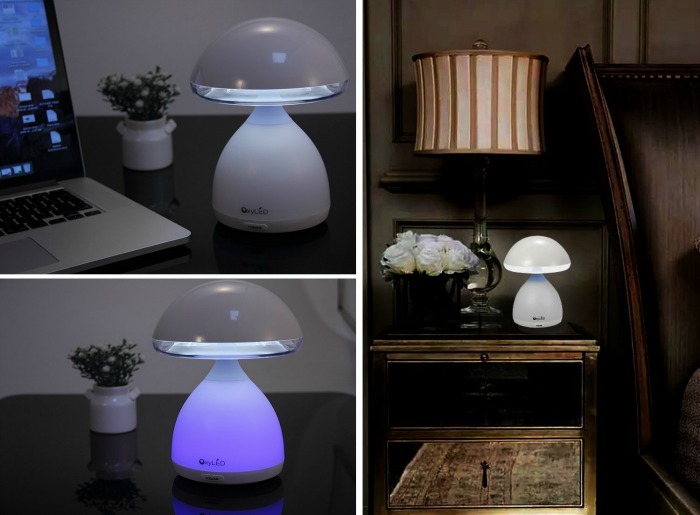 OxyLED Touch Control LED Mushroom Desk Light: Where to Purchase
Want to purchase this lamp for yourself? You can buy the OxyLED Touch Control LED Mushroom Desk Light on Amazon.com for only $24.99.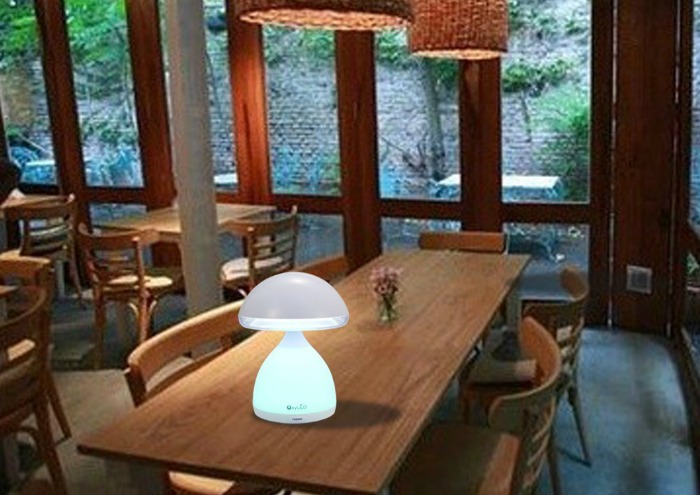 Disclosure: Budget Earth did not receive monetary compensation but did receive products for review purposes. This post may also include affiliate links. All opinions on this product are my own and may differ from our readers' opinions.
Would you like to have your products featured in a giveaway event? Want to increase your social media exposure? Contact susan.l.bewley@gmail.com to see how I can help YOUR company today!