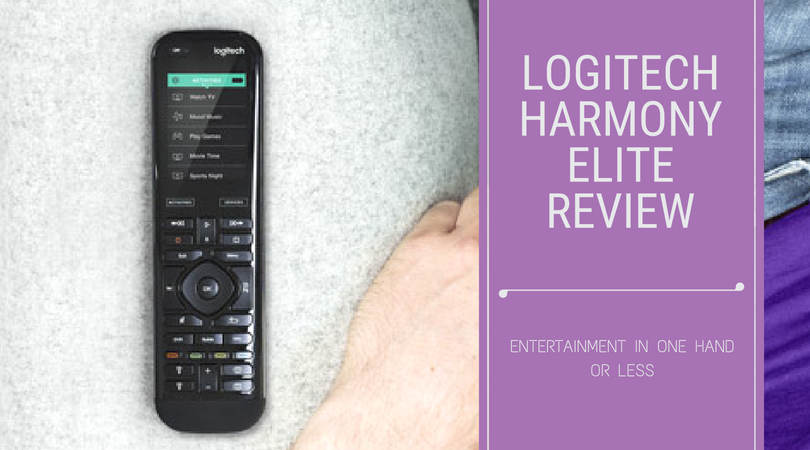 Do you take watching TV or movies seriously in your home? I will freely admit, we have a nice setup for watching shows in our living room. While it have taken a bit of deal shopping (and roughing it around Black Friday), we have the entertainment spot of my husband's dreams with a 4K TV, sound system, and of course, video game systems. I will also freely admit that while I love tech, it is very easy for me to get overwhelmed with the various remotes and setup to make everything work (especially since we also have a computer down there as well). To make the fun side of life simpler for me, my husband had been eyeing a cool remote to make watching TV easier for both of us – the Logitech Harmony Elite. When I heard this remote could replace up to 15 remotes and was designed to work with our Amazon Echo, I couldn't wait to try it!
Logitech Harmony Elite: What Is It?
Looking for a way to make watching movies, sports, and tv even easy? Make your experience even better with the Logitech Harmony remotes. Designed for use with a variety of home automation and entertainment devices, the Harmony Elite allows you to easily control your devices using your voice, even through cabinets, closed doors, or even walls!
Even cooler, it works with over 270,000 entertainment and smart home devices, allowing you to control all of your favorite devices with a single touch right out of the box. Some of the popular devices you can control from your Logitech Harmony remotes include:
TV
Cable
Gaming Consoles
AV receiver
Roku® media player
Smart Lights
Locks
Thermostats
Amazon Alexa
This cool remote also has a very sleek design that features a color touch screen with motion sensing backlit keys and one-touch automation, making controlling your entertainment experience like magic!
As well, the Logitech Harmony remotes works with Amazon Alexa (or Google Home) you can easily enjoy your home entertainment experience with just the sound of your voice.  You can do things like turn on your TV, change channels, turn up the volume, fire up your playlist, or start an 'activity'. You can start an activity such as "Sports Night" to turn on ESPN, dim the lights, and even crank up the subwoofer to create the perfect game night experience. When it is time to switch gears, just turn on "Date Night" to switch activities by just saying the words!
Logitech Harmony Elite: In The Box
Harmony Elite Universal Remote
Harmony Hub
Charging Station
2 IR Mini-Blasters
USB Cable
2 AC Adapters
Owner's Manual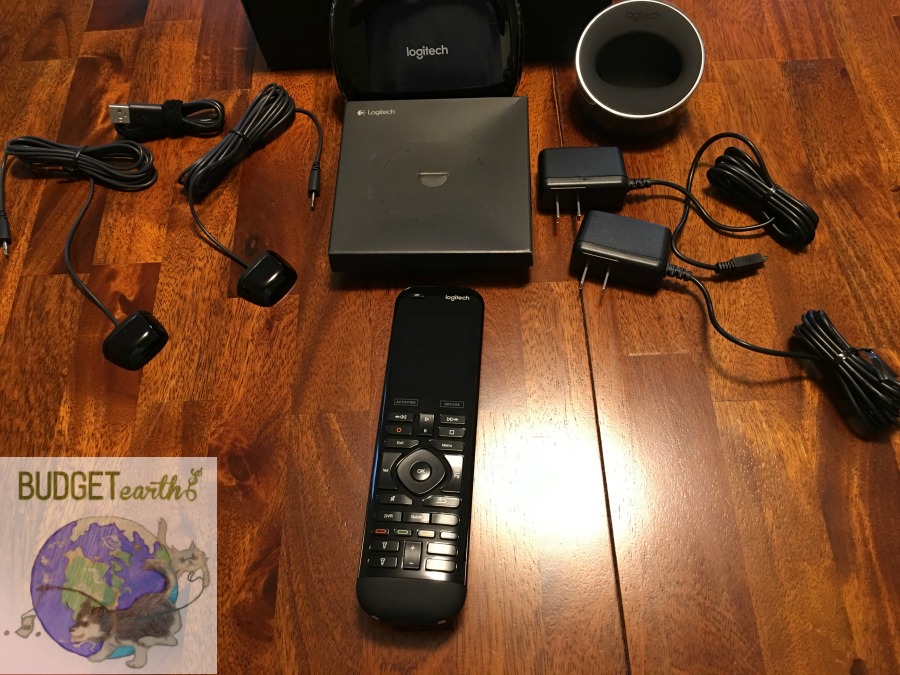 Logitech Harmony Elite: Our Thoughts
So, what do we think of the Logitech Harmony Elite? I will freely admit, I was a bit nervous when we took it out of the box, especially after seeing everything involved with the setup. Honestly though, it was pretty easy to setup, with most of the hour and a half focus on connecting it to our smart tech, and Alexa through the Harmony and Alexa apps. From there, everything was pretty easy to use, and honestly, quite intuitive when it came to using the actual remote to control the TV, our Denon for video and surround sound, various gaming systems, and the other tech in our entertainment center. The real fun for me though was being able to turn everything on via voice with our Alexa Echo. While lying on the couch, I was telling her to turn on the tv, our Playstation 4, and even dim the lights to make it perfect for gaming on a hot summer day. I could easily get used to this! If you are someone who hates fussing with remotes like me and want to make watching tv or movies even more fun, I highly recommend getting a Logitech Harmony Elite remote!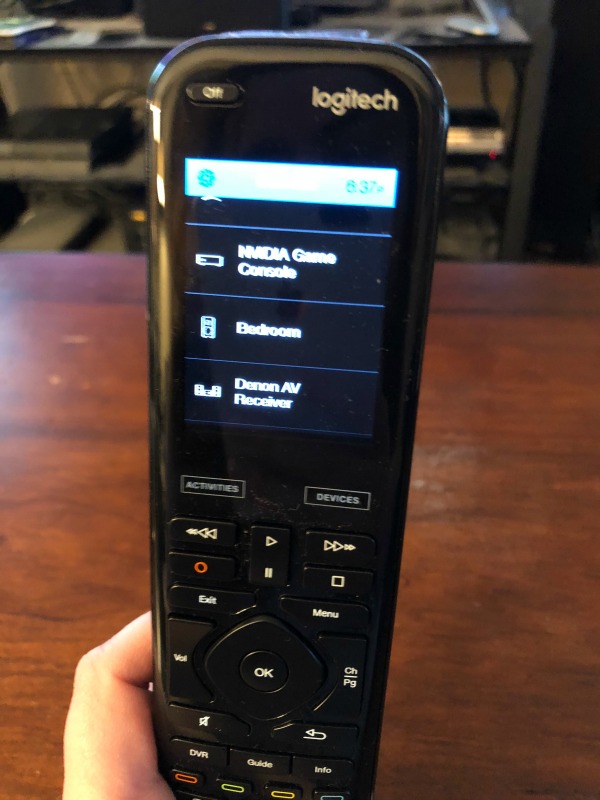 Logitech Harmony Elite: Where to Purchase?
Would you like to try this awesome remote yourself and enjoy controlling most of your home entertainment system with just your voice? You can find the Logitech Harmony remotes, including the top of the line Logitech Harmony Elite, featured here, at your local Best Buy or on BestBuy.com! Make sure to head over there today to see which Harmony remote is perfect for your own family!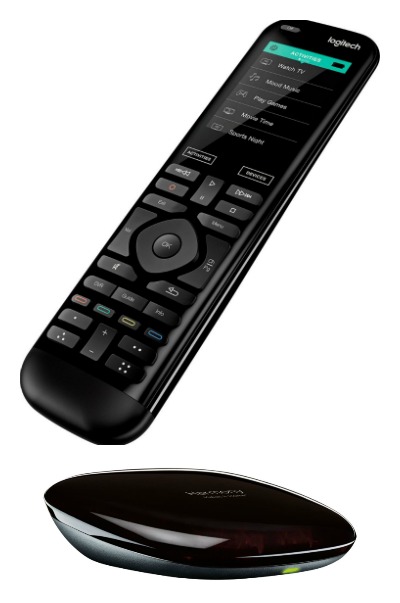 ---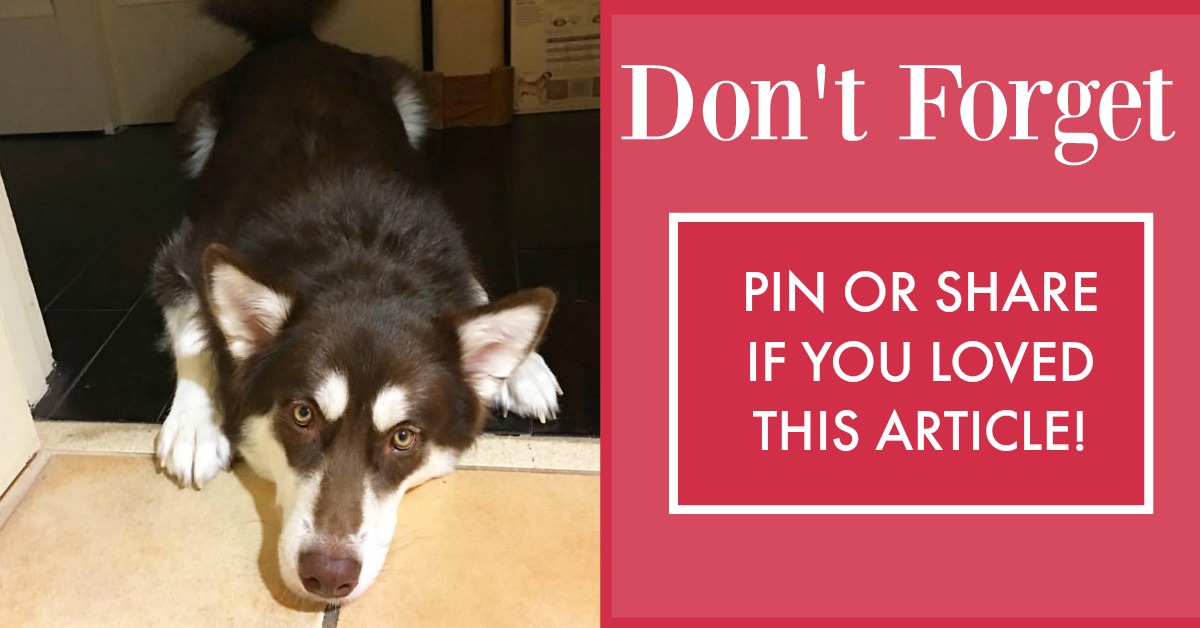 ---