Are you someone who loves food? I will freely admit that I am – I'm one of those girls who enjoys cooking at home and experimenting with new treats I found at the grocery store. Recently, I discovered a subscription box that was perfect for foodies like me – the Love with Food Box. This box features yummy foods that were hand selected by this company, allowing you to try yummy, all-natural foods at a discounted price. Curious about trying out this food box, I reached out to Love with Food, who was nice enough to let me review one of their boxes!
Love with Food: The Cookie Department Great Full Cookie
In my house, everyone loves cookies. When I saw this cookie, I was curious and scared at the same time. I had never tried a sweet potato cookie, and I have learned that vegan desserts are very hit or miss. While the sweet potatoes made me a bit cautious, I do love dried cranberries in desserts! I wouldn't say the cookies are bad, but they are very bland. They have a very slight sweet potato taste. While I think they could use a bit more of a sweetener and maybe some more cranberries, they aren't bad when it comes to vegan desserts.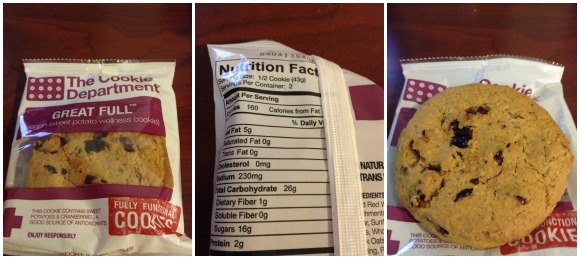 Love with Food: Bonne Maman Strawberry Preserve
If you haven't tried Bonne Maman jam or preserve, you are missing something. I tried this jam for the very first time during one of our trips to Jungle Jim's (if you live in the Cinci area, go – now!) and have been in love sense. In all honesty, we don't buy any other store bought jams now, and its only replaced when we can find homemade varieties at farmer's markets. Having already tried the strawberry preserves and knowing they were amazing, I couldn't bring myself to open this little jar. It is just too cute!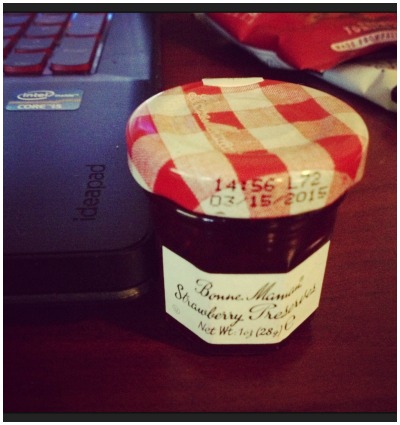 Love with Food: Slap Ya Mama Cajun Seasoning
Okay, how can you not laugh at the name of this seasoning? I saw this while traveling and giggled when I first saw it. This is another product I have tried before, and I have to say it's a great seasoning salt. A bit on the salty side but very very yummy!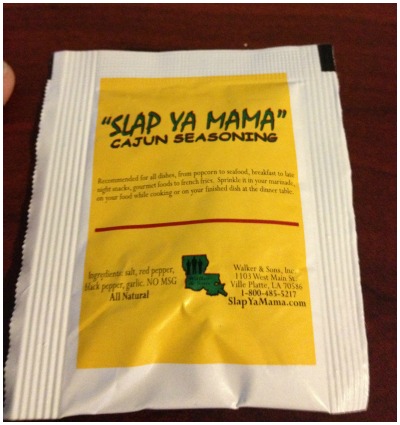 Love with Food: Snapz Premium Tomato Crunch
This was another one of those products in the Snapz box that wasn't really too sure what to think of, especially since I'm not a huge tomato fan. I love cooking with tomatoes but I normally don't eat them straight. I won't lie, they were about what I was expecting of dried tomatoes. They taste like rubbery tomatoes and are very sour. Definitely not something I would recommend! I'm very glad I tried them in this box first so that I know to avoid these in the future!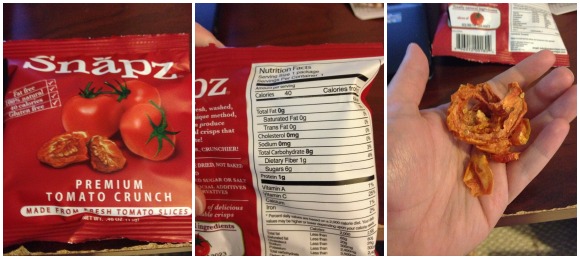 Love with Food: Biscotti Bari Authentic Almond Biscotti
Oh my, where do I start with this biscotti. Let me start with saying that it is one of the best store bought biscotti's I have tried. They don't really compete with homemade, but it's close! These biscotti's have a very nice, amaretto-like flavor and chunks of real almonds. While I would normally only eat a biscotti with coffee, this is one of the few I would actually eat as a plain cookie.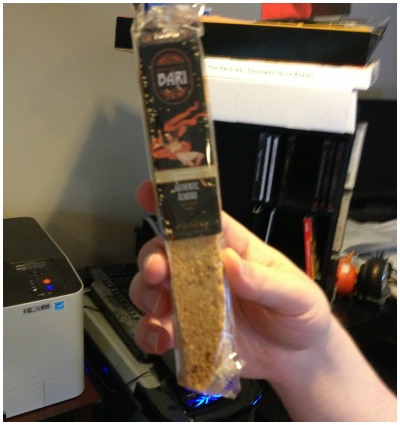 Love with Food: Bali's Best Latte Candy
Being a coffee household, we couldn't wait to try these little candies. Being the nice blogger I am, I let my husband try it. He loves coffee flavored candy. When he first put it in his mouth, he had to disagree with it tasting like a latte – more like espresso! While he only had one piece to try, he seemed to think it was pretty good!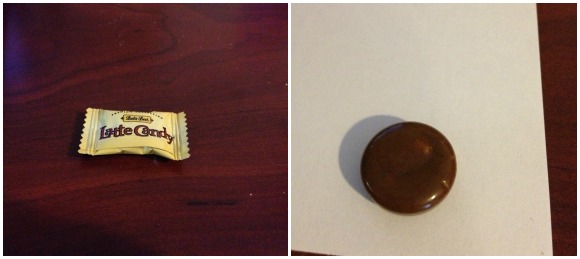 Love with Food: Mrs May's Mini Crunch Cranberry Almond
These were the mystery item in this Love with Food Box. When I first saw these little cranberry almond crunches, I was curious to try them. I have to say they were disappointing. What's so bad is that they were almost perfect! My problem with them is actually the sesame seeds. They seem to throw off the whole taste of these treats and overpower the cranberries. To say the least, this was a bit of a bummer.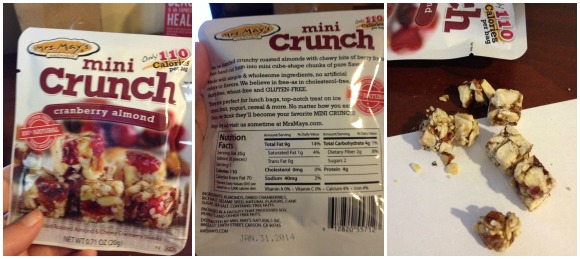 Love with Food: Hand Drip Premium Coffee – Sumatra
Even though I'm a big coffee drinker, the Caffe Borsa Hand Drip Premium Coffee was a bit odd to me. I had never heard of brewing coffee like this so, it was a totally new experience. Making the coffee itself was interesting, but a fun experience. I could see this being really useful people who are on the go, traveling, or wants a yummy cup of coffee in the office. Best of all, it tastes great!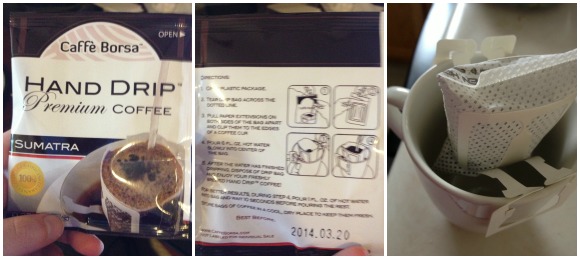 Love with Food: Overall
Overall, I have to say that I loved the Love with Food Box. It allowed me to try a variety of fun, interesting food that I never would have tried if it wasn't available in the box. At $10 a box, this subscription box really felt like a steal. If you are looking for a fun, inexpensive box to exposure you and your family to some healthy treats, I highly recommend checking out the Love with Food Subscription Box!