Disclosure: I received these products for free to review . The opinions in my review are honest and my own.
I will admit, I am addicted to learning. If I could afford it, I would have lived at college, taking as many classes as I could until I felt I knew quite a bit about the subject. Alas, even auditing a class costs a small fortune, and really, I don't think I have the time with everything else in my life. That being said, it doesn't mean I still don't spend a lot of time learning online and trying to take inexpensive online classes. While I was browsing for interesting finds during the holidays, I actually had an interesting service approach me – Lynda.com. For those who haven't heard of this site, they provide unlimited online classes to you each month, allowing you to learn about just about anything ranging from using your iPad to coding your own games. Being the learning junkie I am, I couldn't wait to get started on this review!
Lynda: What is It?
Are you someone who loves to learn but doesn't have the money for expensive course books or college classes? If this sounds like you or a career student in your family, you will love Lynda.com! With this unique online service, you can take classes online taught by experienced teachers in a variety of subjects. Best of all, you take the classes anytime you want, as many times as you want, allowing you to learn at your own pace when it is convenient for you.  Currently, there are over 2,273 classes ranging from photography, computer programming, and even business techniques to help you quench your thirst for knowledge without killing your pocketbook!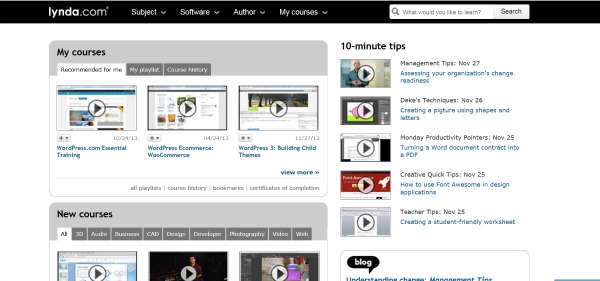 Lynda: Usability & Value
When I first logged into Lynda, I really had no clue what I was getting myself into or if I would even like the quality of the instruction. From the moment I started browsing through their system, I was blown away. There were classes on just about everything, with many of these classes lasting for an hour or more.  To test out their classes, I took one on a subject I know well – Search Engine Optimization (SEO for short). As someone who has done this for years, I was impressed with the quality of the video and the instructions given. The instructor really did a nice job balancing the video between being helpful for novices and fascinating for experienced students on the subject. While most of it wasn't new to me, I actually did walk away learning about some new features in some of my plugins, making me think it may be time to re-evaluate some of the tools I use for blogging.
The next class I took was on using the iPad for educators, and some of the amazing apps that are available for teachers. As someone who used to teach high school, I walked away from the experience excited and wishing I had some of these available when I was teaching Economics and US History. Another thing I truly loved about Lynda is the structure of the classes. You get a nice outline of the class, transcripts, and an area where you can ask questions. Some classes even have exercise books for a small fee (another membership plan). Best of all, you can jump to any point in the outline or transcript, allowing you to start where you left off or listen again to a part of the class that was most interesting to you.  You can also go back to any course you previously took in the My Course section, where you can also create a playlist of classes for your use or sharing with friends. There is even a certificate of completion, where you can see when you completed a course.  As an extra little neat future, you can also print out your certificates or publish them to Linked in to show everyone your knowledge base!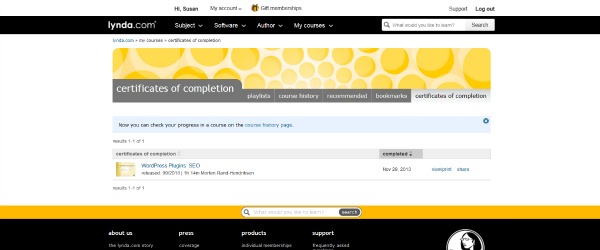 Lynda: Overview
To say the least, I was very impressed with Lynda.com. This online service is comprehensive and gives you access to so much valuable knowledge. As someone who loves to learn, I could easily spend weeks, if not months taking classes through Lynda, allowing me to learn without spending too much money on materials and courses. Based on my own opinion of this service, I am happy to give it an A+ rating and highly recommend it to anyone who loves to learn new things!
Lynda: Where to Purchase
Would you love to subscribe to this awesome service for yourself or someone in your family? Lynda.com has many great payment plans, allowing you to take as many classes as you want monthly. There are currently 4 payment plans –
$25 a month for standard subscription
$37.50 for the premium monthly plan (includes exercises along with the classes)
$250 a year (save $50 on the standard plan)
$375 a year (includes exercises & ability to download courses on your iPhone or iPad)
Best of all, you can access any of these courses anytime you want, 24 hours, 7 days a week. With over 2,273 classes with more being added daily in a variety of subjects, you can give yourself the gift of learning all year around!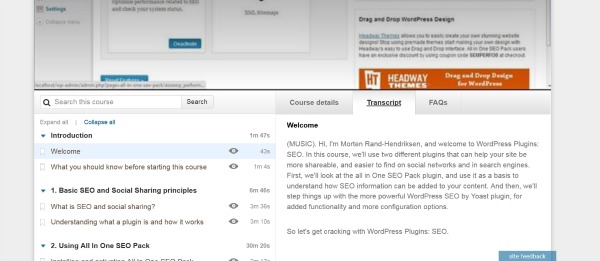 Disclosure: Budget Earth did not receive compensation but did receive products for review purposes. All opinions on this product are my own and may differ from our readers' opinions.
Would you like to have your products featured in a giveaway event? Want to increase your social media exposure this holiday season? See how Mom Powered Media can help! Contact susan.l.bewley@gmail.com to see what we can do for your company!