Disclosure: Budget Earth received products for this review. All opinions, however, are honest and my own.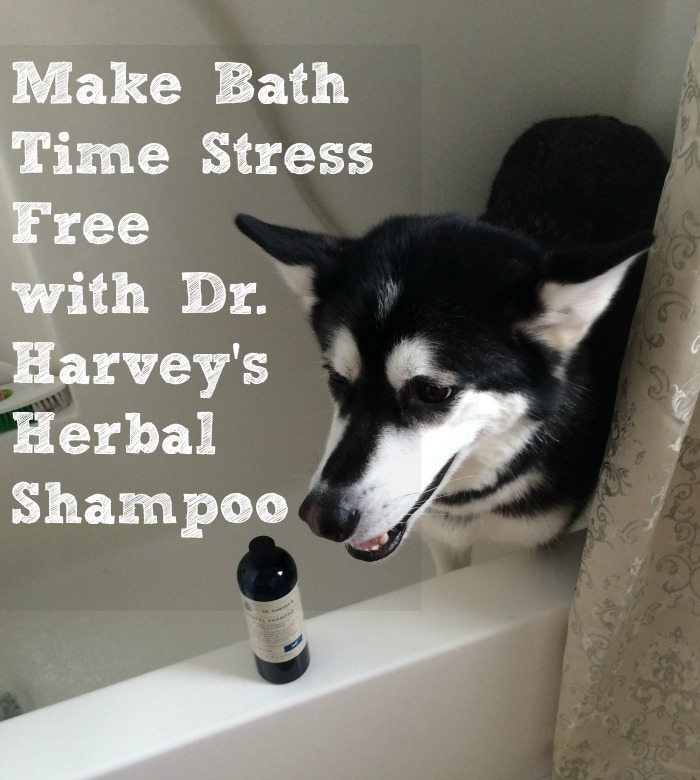 I will be the first to admit, bath days for the dogs is rarely a fun experience in our household. While Ivi loves her unfortunately frequent baths, Reya is a bit of a terror when it comes to bath time. Even though she doesn't really mind getting wet (or playing in water), she despises her head getting wet and will start fighting as soon as she sees the soap bottle. Part of this, we think, is her not liking the puppy shampoo we used when she was a very small pup. Every so often, however, we do find a shampoo that she likes and tolerates throughout the entire bath experience. Recently, one of our newly favorite brands, Dr. Harvey's, asked us to review their herbal shampoo, hoping it would help her with her bath anxiety.
Dr. Harvey's Herbal Shampoo: What is It?
Looking for a gentle, amazing smelling herbal shampoo for your favorite canine friend? If so, we think you will love Dr. Harvey's Herbal Shampoo. This all natural and organic, synthetic chemical free shampoo is made in the United States and uses only human grade ingredients including pure essential oils and soothing extracts to sooth and moisturize even the driest, most itchy skin. Best of all, it contains no synthetic ingredients or preservatives, including SLS, DEA, parabens, dyes, or coloring agents.  As well, this guilt-free shampoo is also cruelty-free, contains no animal byproducts, and is environmentally friendly as well, leaving your dog smelling amazing without having to worry about harm to other animals or the planet. As well, this hypoallergenic formula is perfect for puppies and dogs with allergies, making it ideal even for the messiest dogs who frequently need baths. In the end, Dr. Harvey's Herbal Shampoo leaves your dog with a beautiful, shiny coat that is not only soft, but doesn't bother your pets sensitive nose. With this awesome formula, bath time is more fun for everyone!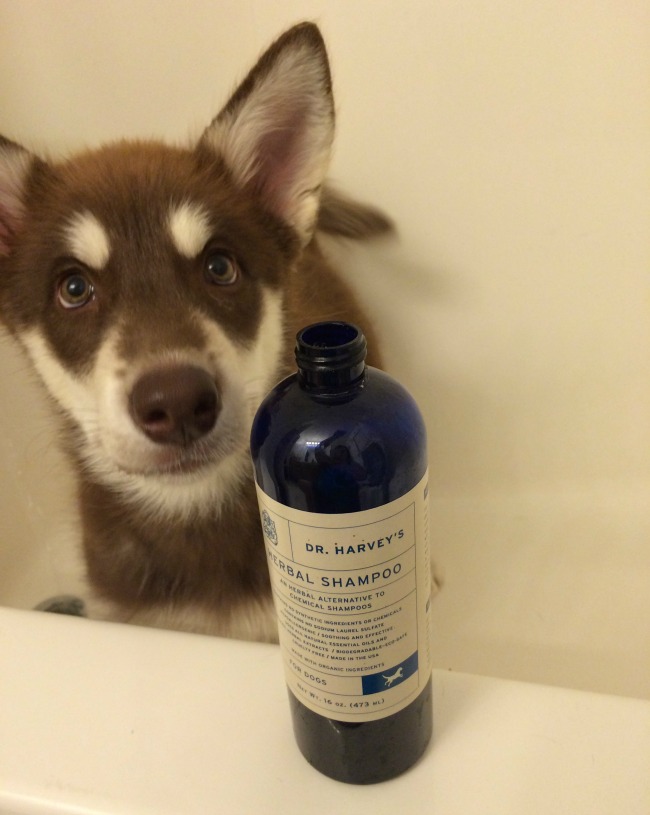 Dr. Harvey's Herbal Shampoo: Overall
Okay, I have to admit, this shampoo smells amazing. Not only do I love it, but it seems to be relaxing to Reya as well. I can't remember the last time I gave this dog a bath and she DIDN'T fight me. All she did this time was stand in the bath tub and enjoy the warm water. Best of all, her fur felt soft, and smelled absolutely amazing. Personally, I think part of what made it so relaxing was the mix of essential oils. The lavender and chamomile just really helped her de-stress in a situation she normally doesn't like.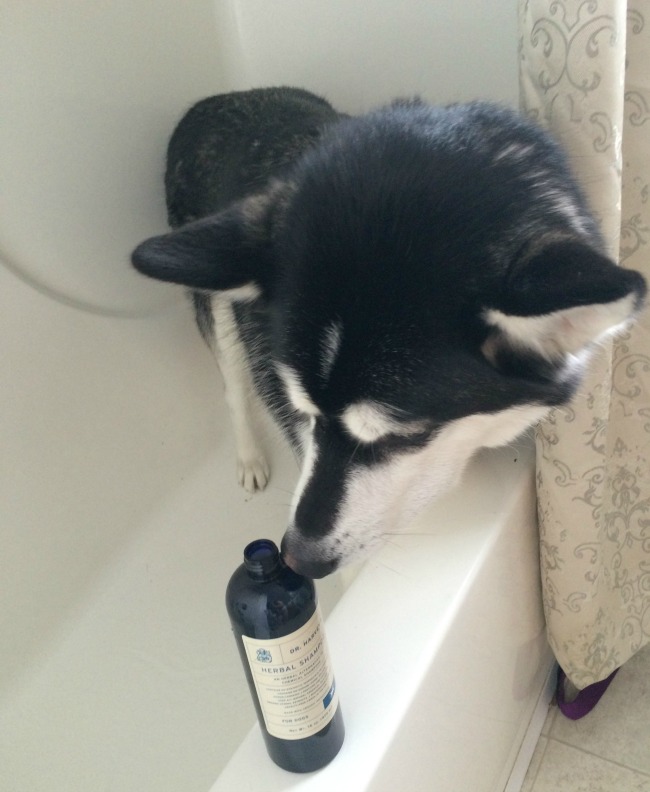 To see if Reya was the only one who liked this herbal shampoo, I decided to try it out with Ivi as well. Bath time was just as smooth and she was happy to smell the shampoo (I wouldn't let her eat it though, poor baby!) Really, I don't think our experience could have been any better, especially with how much it relaxed Reya. Based on our own experience, I am happy to give Dr. Harvey's Herbal Shampoo an A+ rating and happily recommend it to all of our readers!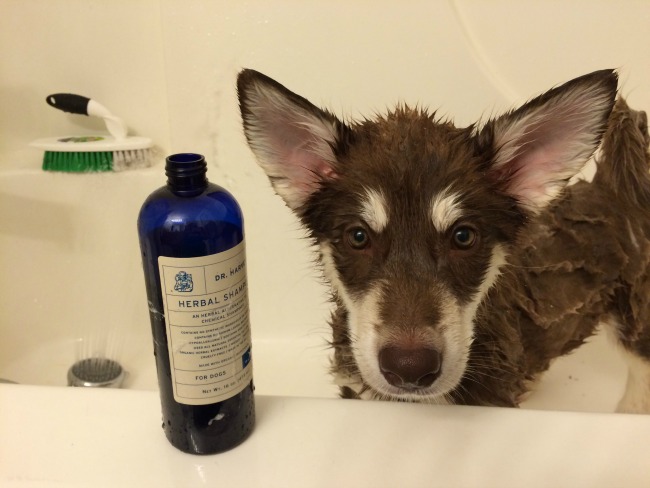 Dr. Harvey's Herbal Shampoo: Where to Purchase
Want to purchase this awesome shampoo for your own dogs? You can buy Dr. Harvey's Herbal Shampoo on the Dr. Harvey's website for only $14.95. As well, you can find it at a store near you using the Dr. Harvey's store locator or find it at your favorite online retailer.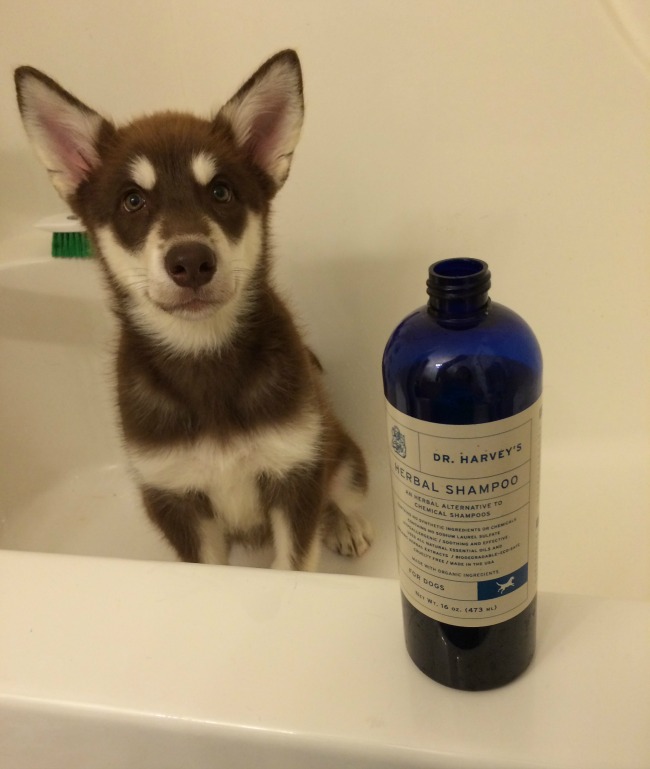 Want to learn more? Check out Dr. Harvey's on social media!
Facebook | Twitter | Youtube

Disclosure: Budget Earth did not receive monetary compensation for this review, but did receive products for review purpose.  All opinions on this product are my own honest assessment, and may differ from our readers' opinions. 
Would you like to have your products featured in a giveaway event? Want to increase your social media exposure? Contact susan.l.bewley@gmail.com to see how I can help YOUR company today!