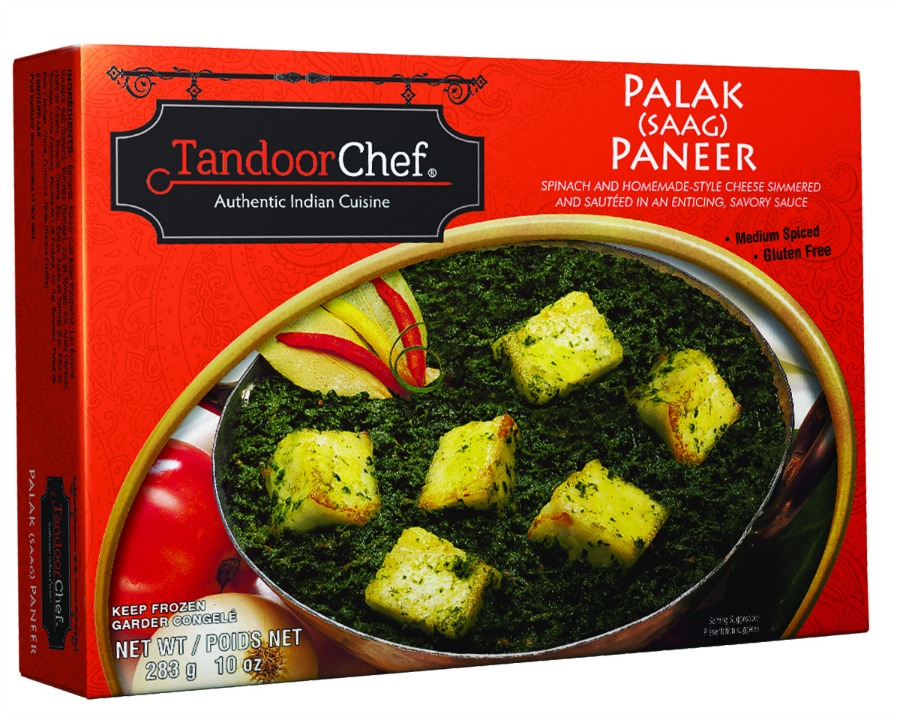 Did you know that May is Celiac Awareness Month? If you look around the grocery store, you have probably seen that gluten-free eating has become very popular. What many people don't know, however, is that celiac disease is a very serious problem in the United States, with over 3 million Americans suffering from Celiac and up to 95% of cases going undiagnosed! I don't know about you, but that seems very scary. What many people don't realize is that gluten-free food doesn't have to be tasteless or yucky, especially with there being amazing dishes out there that are naturally 100% gluten-free. One of our personal favorite companies that has a great selection of gluten-free dishes that are full of flavor is Tandoor Chef!
If you aren't familiar, w are happy tell you about them. They are the number 1 maker of frozen Indian cuisine meals in the United States, allowing you to have delicious classic Indian food anytime you want. Along with a variety of traditional foods, they also have their own line of vegetarian cuisine and gluten-free meals that are perfect for anyone with special dietary needs. As a matter of fact, Tandoor Chef is proud to have over 14 gluten-free meals available that you can eat at home, including Chicken Curry, Lamb Vindaloo, and tasty Palak Paneer. When it comes to gluten-free meals, no one does it like Tandoor Chef!
Want to try some of these delicious meals for yourself? You can buy Tandoor Chef at a store near youn or their meals in bulk from Amazon.com!
Oh! And before we forget, Tandoor Chef is doing something really neat that we think all of you will love for Celiac Awareness Month. They are giving away a free month of Tandoor Chef meals! To learn more, make sure to check out the picture below and click it to go to the Rafflecopter!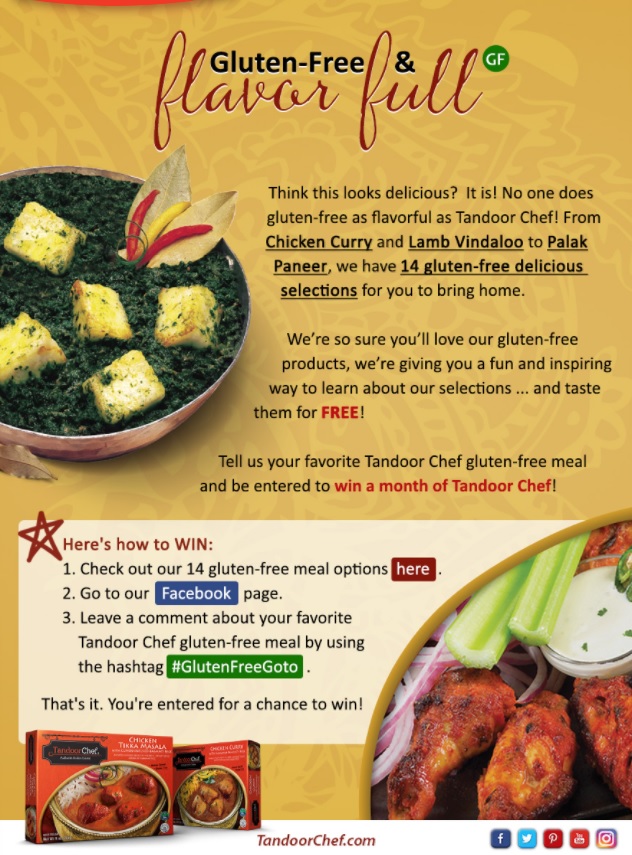 Want to learn more? Check out Tandoor Chef on Social Media!
Facebook | Twitter | Pinterest | Youtube | Instagram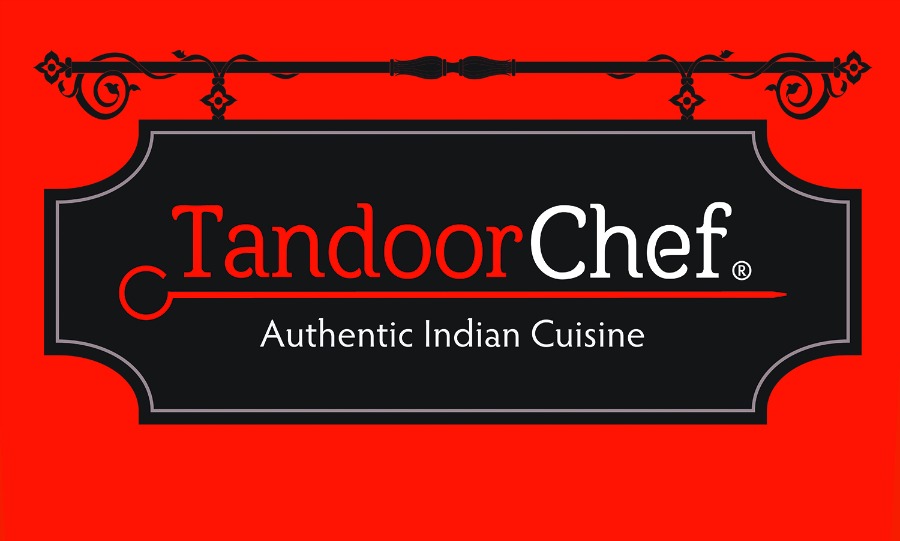 Would you like to have your products featured in a giveaway event? Want to increase your social media exposure? Contact susan.l.bewley@gmail.com to see how I can help YOUR company today!