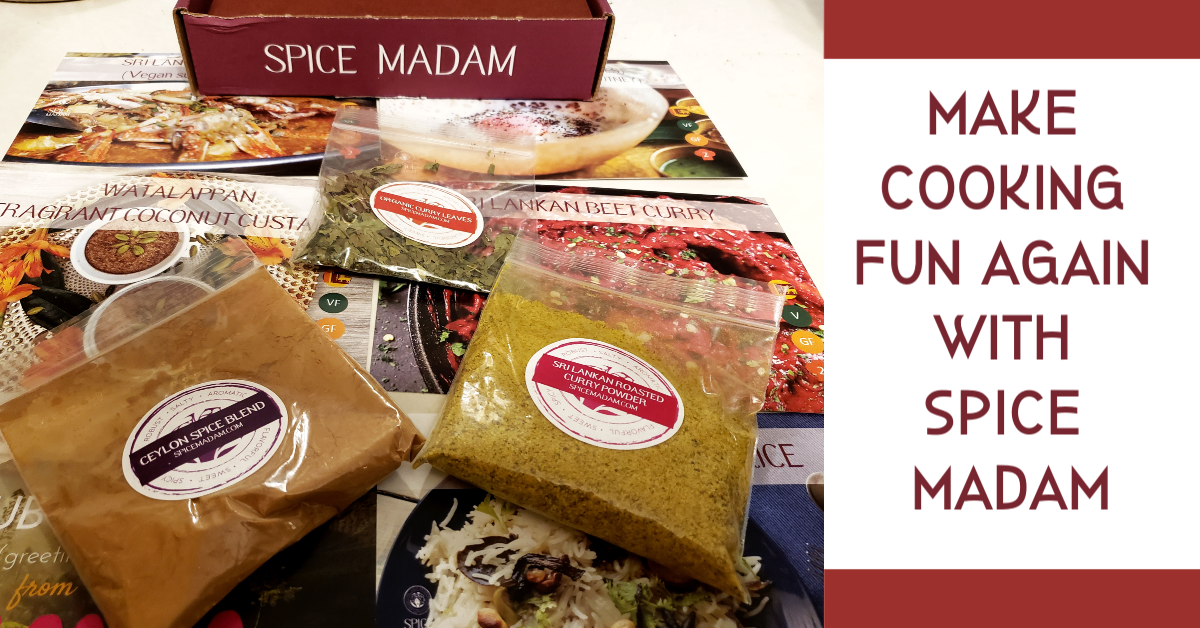 Do you like to try different dishes from all over the world? One of the things I love so much about traveling is being able to try a variety of new dishes. It is how I fell in love with Indian and Japanese food. As I've gotten older, I don't just want to try new things when I travel, but at home as well. I love experimenting with unusual and exotic dishes and spices (especially spicy dishes). My biggest problem at times is finding authentic ingredients for dishes from various parts of the world, especially ones I would have never considered trying. This is one of the reasons I absolutely love culinary subscription boxes, especially ones revolving around spice. Recently, I had the opportunity to try a new box that sounded perfect for my husband and myself – Spice Madam! When our box arrived, I couldn't wait to start trying recipes!
Spice Madam: What Is It?
Looking for a fun way to learn more about spices and dishes from all over the world? If so, we think you will love the Spice Madam spice subscription box. Each monthly box is shipped on the second week of the month and includes exotic spices and recipes from all over the world. In the box, you can expect receive on a monthly basis 3 to 4 spices and five to six recipes, along with educational informational about the chosen culture for the month. As well, each dish feeds about 4 to 6 people, and even includes vegetarian and gluten free options to fit just about every dietary need. To learn more, make sure to watch the video below!
Spice Madam: Our Thoughts
I was honestly pretty excited to open this brightly colored box when it arrived at my doorstep. From the moment I opened it, I was greeted by the most wonderful smell of spices, even before I removed the paper to learn the themed country of the box – Sri Lanka. In the box, I got three spices well known from this part of the world, and a variety of yummy recipes, most of which were vegetarian or vegan friendly. Before I got into the recipes, let's talk about the spices. What impressed me the most with them was the freshness (obvious from the smell) and the amount of spice in each of the spice bags. With the amount in each of the bags, it would be easy to make many of the recipes multiple times, which is a huge plus to me.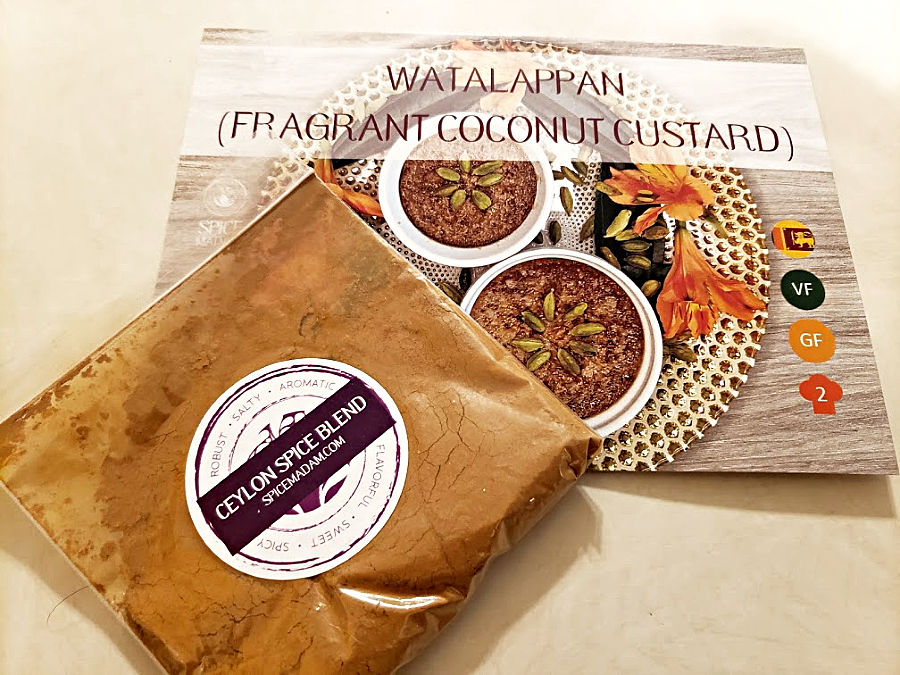 As for the recipes, I loved that most revolved around vegetables and had a variety of substitution options. After looking at the recipes though, I knew I had to try the yummy sounding Waltalappan (fragrant coconut custard) recipe. The recipe itself was super easy to make and extremely tasty, making it easy for me to make an exotic recipe for my husband and myself without a great deal of time. Overall, I thought the Spice Madam box was a great value for the money for people who love experimenting with a variety of dishes in their own home.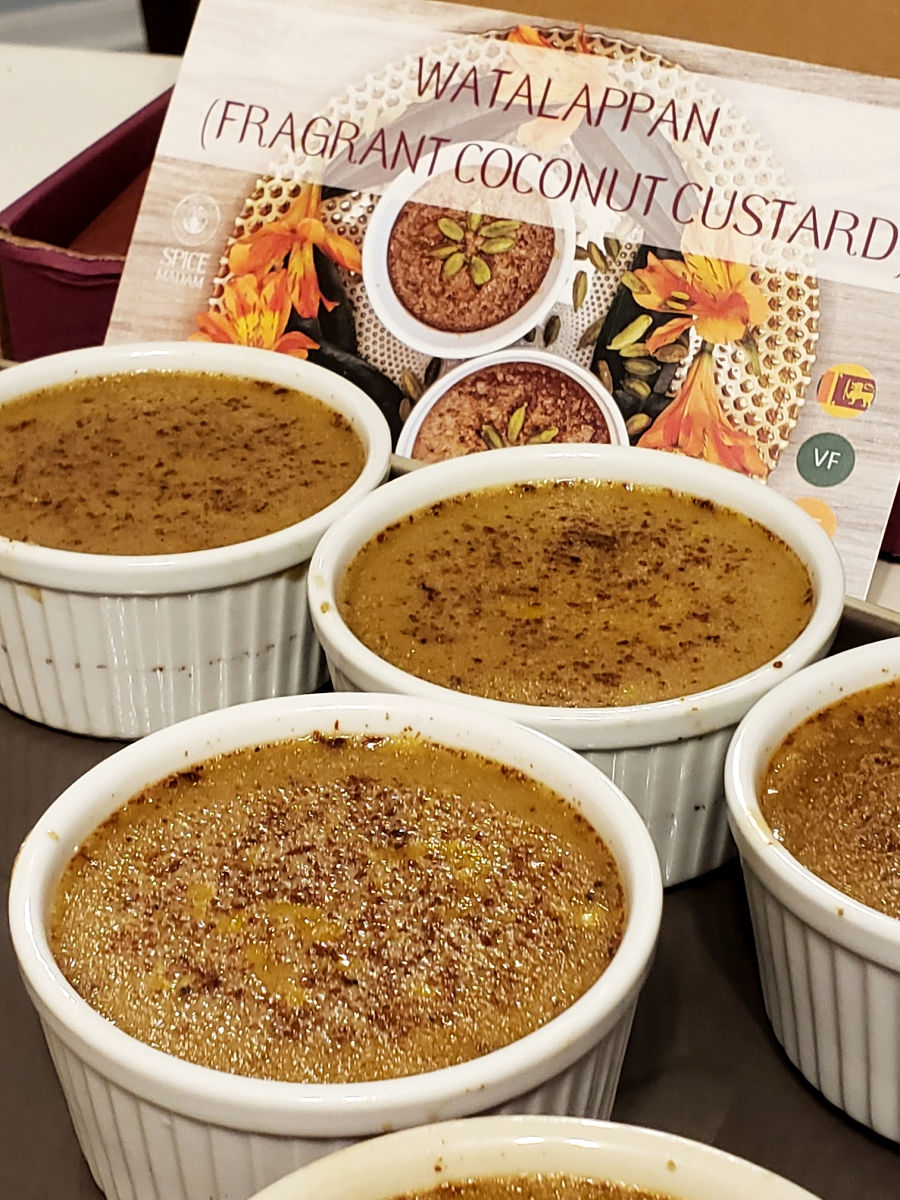 Spice Madam: Where to Purchase?
Would you like to purchase this awesome culinary box for yourself or someone you know? You can subscribe to the Spice Madam spice box starting at $20 a month. To see all the options to start your own culinary adventure, go here!