Disclosure: I received this product for free to review. The opinions in my review are honest and my own.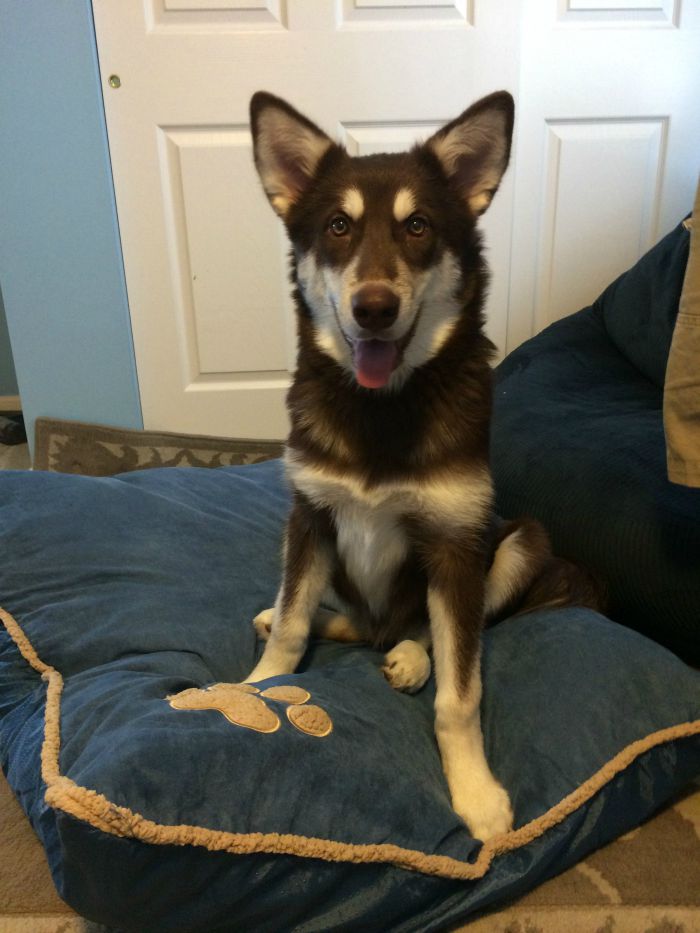 As hard as it may be to believe, our Ivi bitty puppy doesn't really have a bed. We bought one for her before she arrived in our home, but Reya 'claimed' it for herself and makes it clear to the poor puppy she is not welcome on the 'new bed'. Since Reya's bed wasn't in the best of shape, we decided to let her keep the oversized bed. With how quickly Ivi had been growing though, we decided to wait a bit before getting her very first 'big girl' girl. With her seeming to slow down a bit with her growing, we decided it was finally time to search for a cute bed for our sweet puppy. While we were on our search, Petmate reached out to us asking if we would review their super cute paw design Aspen Shearling Pillow Bed. After seeing this adorable bed online, we couldn't wait for Ivi's first bed to arrive!
Aspen Shearling Pillow Bed: What is It
Looking for the perfect bed to spoil your favorite pup? If so, we think you will love the Aspen Shearling Pillow Bed. This is the perfect combination of comfort and luxury, giving your dog a cute place to rest and get some extra sleep throughout the day.  This cute pillow bed combines angora lamb wool with a denim micro suede, all on top of a non-skid bottom, to make your dog as comfortable as possible. With a variety of assorted colors and a cute paw design, pet parents can't go wrong with the Aspen Shearling Pillow Bed!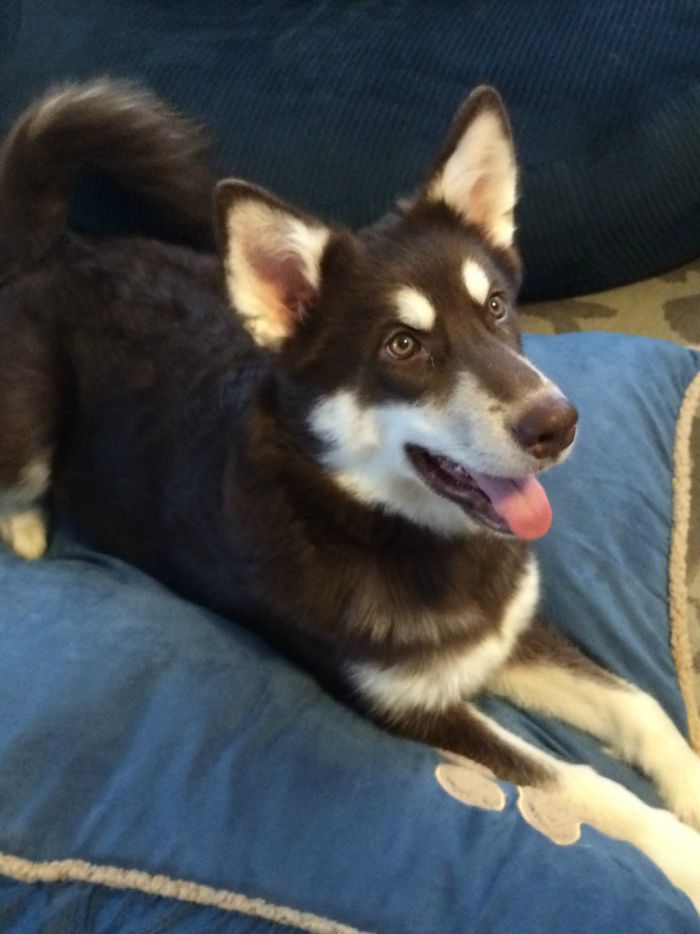 Aspen Shearling Pillow Bed: Overall
From the moment we took this bed out of the box, Ivi was intrigued. She happily sniffed the bed and looked to Reya to make sure it was okay to even touch the bed. Before Reya could say no, we flopped the puppy on the bed and played with her, gave her treats, and let her know this was her bed, while keeping Reya busy on her own bed. Within a half hour, Ivi was happily pouncing on the bed and relaxing with her favorite toys. While it is a bit on the big side for her now, we know she will grow into it in no time! She absolutely loves snuggling on this bed and getting cozy, especially if Reya is sleeping not too far away from her. Really, this seems to be the perfect first bed for any large breed puppy. Based on our experience, we are delighted to give the Aspen Shearling Pillow Bed an A rating.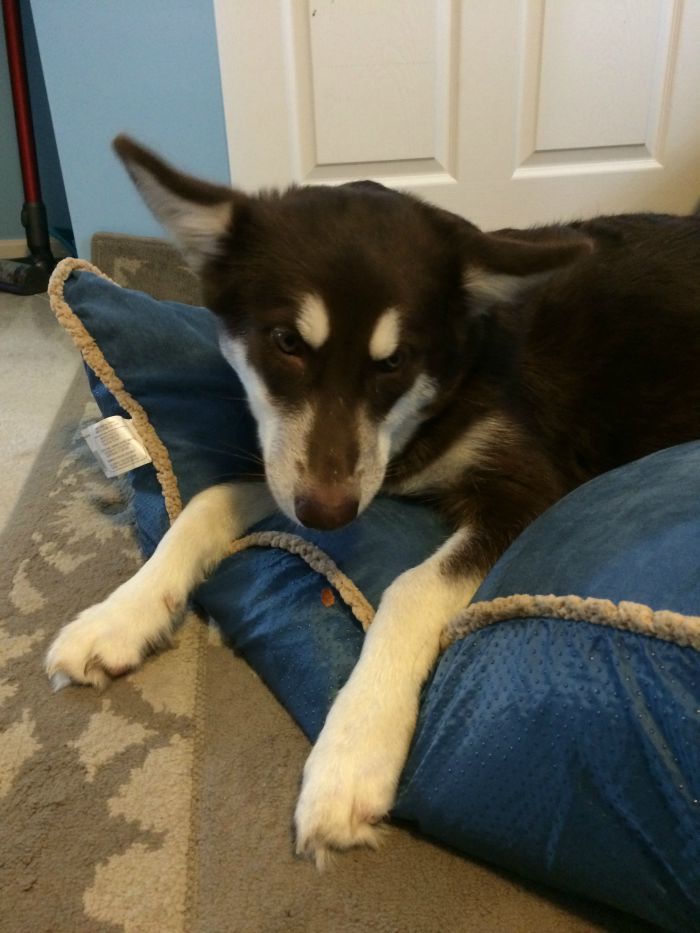 Aspen Shearling Pillow Bed: Where to Purchase
Want to purchase this cute bed for your own dog? You can buy the Aspen Shearling Pillow Bed at a pet store near you using the Petmate store locator or on Amazon.com. Who knew relaxing could be so stylish?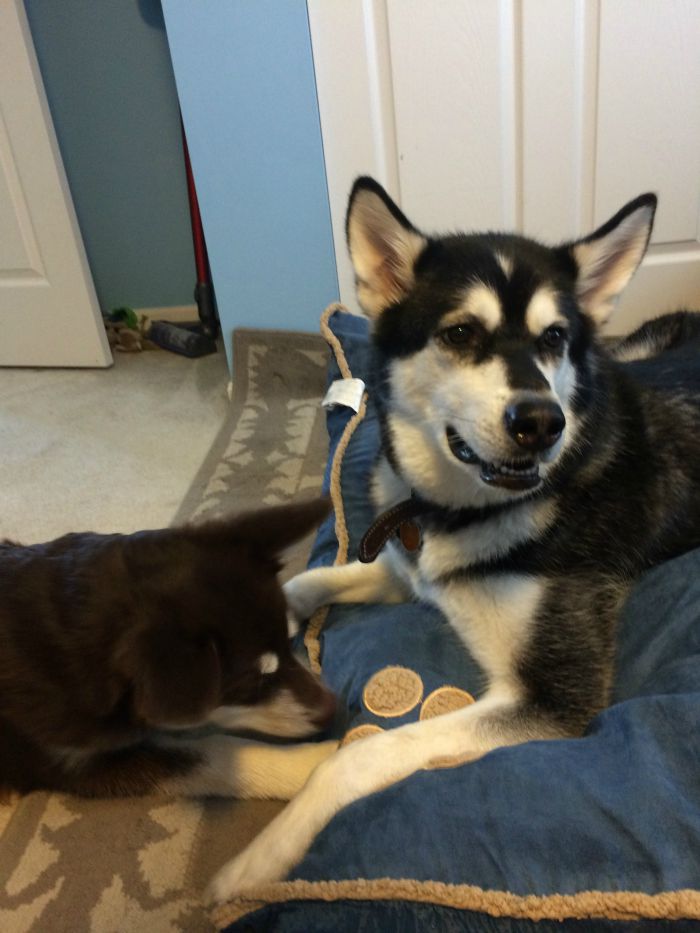 Want to see more awesome products? Check out Petmate on social media!
Facebook | Twitter | Pinterest | Instagram | Youtube
Disclosure: Budget Earth did not receive monetary compensation but did receive products for review purposes. All opinions on this product are my own and may differ from our readers' opinions.
Would you like to have your products featured in a giveaway event? Want to increase your social media exposure? Contact susan.l.bewley@gmail.com to see how I can help YOUR company today!