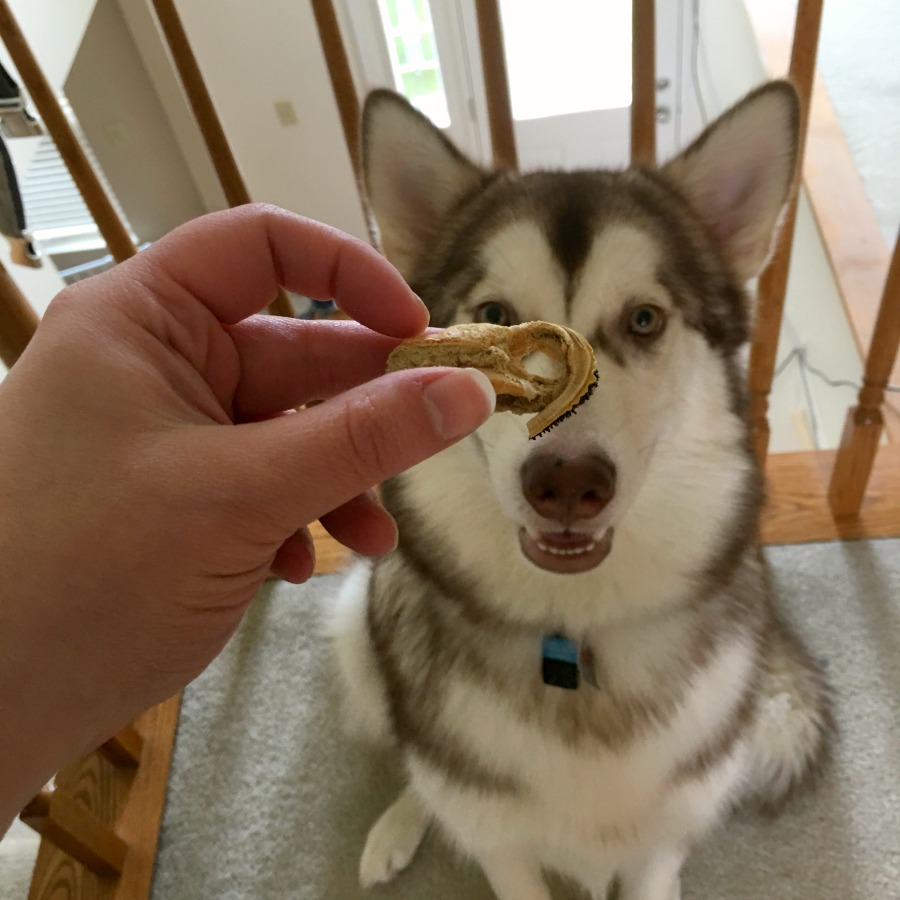 Do you feed your dogs treats that are high in omega-3 fatty acids? In our household, I try making sure everyone has a healthy dose of these fatty acids since they are not only good for us, but the dogs as well, helping them have healthy skin and coats. Best of all, the girls absolutely love anything involving fish, making giving them fish oil, fish treats, and of course, fish protein based food super easy. The problem that this dog mom has with most fish treats, however, is that they can sometimes be..well..smelly. While I obviously don't mind the smell of fish, that doesn't mean I want my entire house smelling like fish. For this reason, I am constantly on the lookout for healthy fish treats that are unique, fun, and of course, don't smell fishy. Recently, one of my favorite companies – The Honest Kitchen – came out with a new type of treats that sounded perfect for our dogs – The Honest Kitchen Nice Mussels Treats. When we heard that they would be some of the first taste testers for these delicious treats, we couldn't wait for our bag to arrive!
The Honest Kitchen Nice Mussels Treats: What Are They?
Looking for a fun, natural treat for your favorite dog(s)? If so, we think you will love The Honest Kitchen's Nice Mussels Treats. These all natural treats are made from freeze-dried blue and green mussels, which are a naturally high source of omega-3 fatty acids. For those who don't know about omega-3, it is one of the best ways to ensure that your pup has healthy skin and a beautiful looking coat. This single ingredient treat is also made from human grade ingredients. One thing is for certain, dogs everywhere are going wild for these freeze dried treats, making a great addition to the Honest Kitchen family.
The Honest Kitchen Nice Mussels Treats: Our Thoughts
From the moment Ivi first had the chance to treat these treats, she was hooked. All I have to do is pull out the bag from my desk draw and I have two very excited dogs begging for a treat. The big difference is that these are one of the few treats where Ivi won't sit quietly as she impatiently waits for these treats, wondering why mom is so slow offering one of these yummy bits to her. While the girls themselves seem to love the flavor and texture of these mussel treats, mom loves that they don't smell like many other fish treats, which is I personally think is important since it means my entire office won't smell like fish. Overall, these are definitely treats that will be purchased again with how much my girls love these freeze dried dog treats. Based on our own experience, we are happy to give The Honest Kitchen Nice Mussels Treats an A+ rating!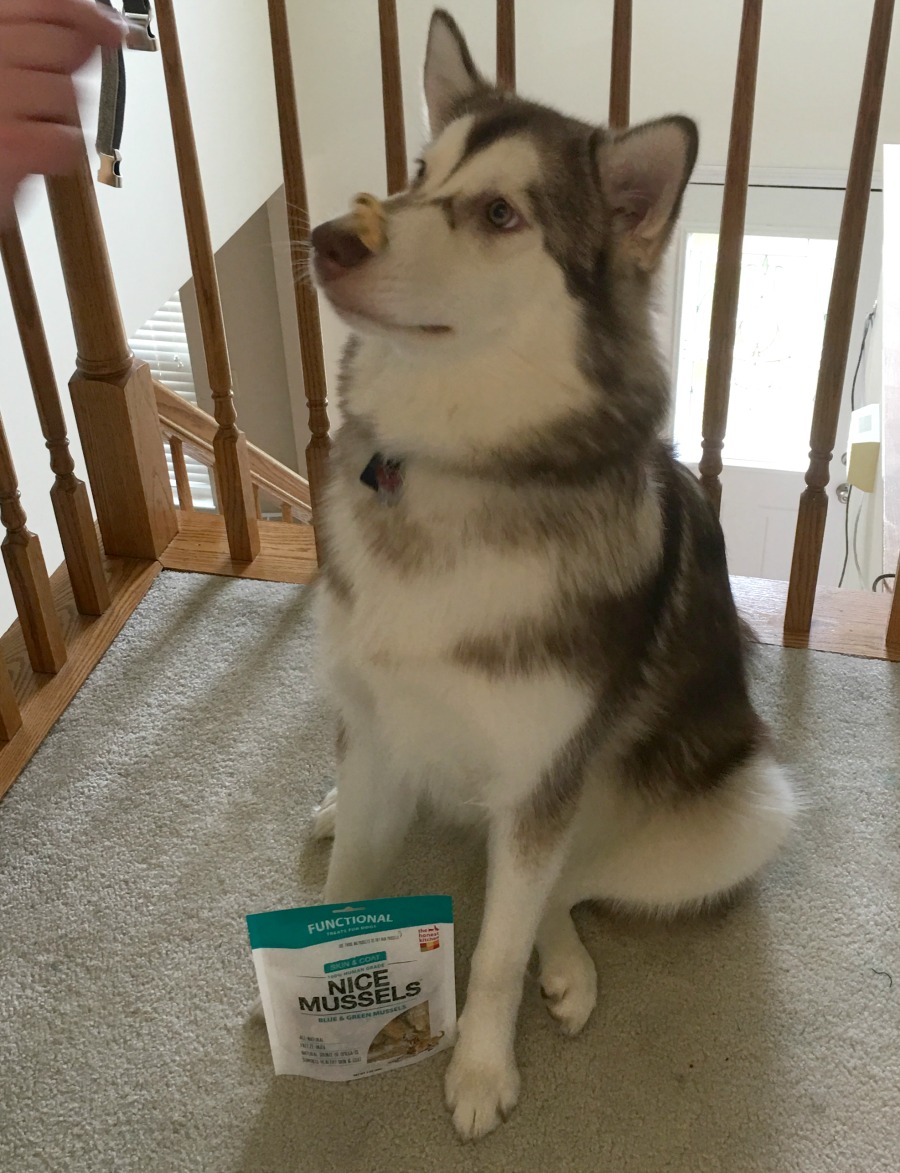 The Honest Kitchen Nice Mussels Treats: Where to Purchase
Want to purchase these awesome treats for your own dog?  You can find The Honest Kitchen Nice Mussels Treats for $12.99 on the Honest Kitchen website.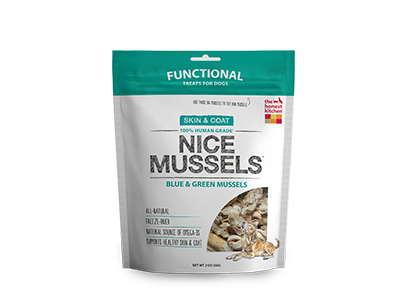 Want to learn more? Check out Honest Kitchen on Social Media!
Facebook | Twitter | Pinterest | Instagram | Google+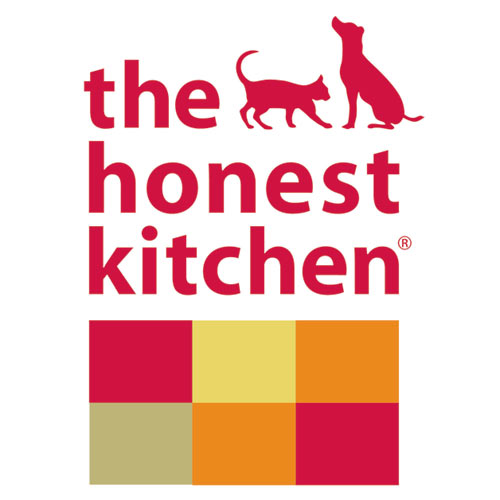 Disclosure: Budget Earth did not receive monetary compensation but did receive products in exchange for this post review. All opinions on this product are my own and may differ from our readers' opinions.
Would you like to have your products featured in a giveaway event? Want to increase your social media exposure? Contact susan.l.bewley@gmail.com to see how I can help YOUR company today!