Disclosure: Budget Earth received products for this review. All opinions, however, are honest and my own.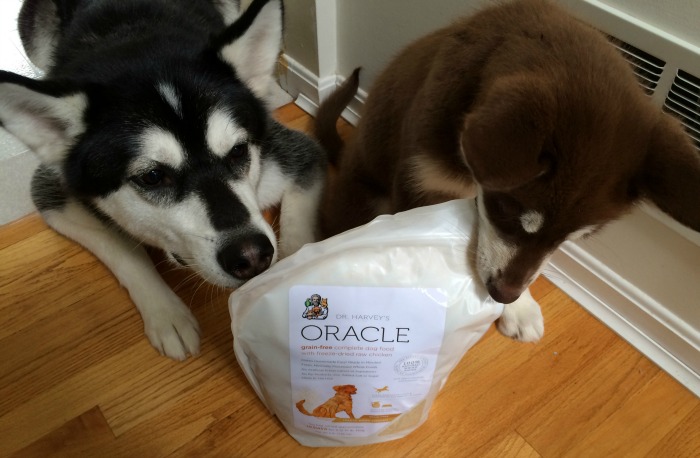 As some of you know, food is a very important part of any dog's life. With two malamutes, meal time is truly the most exciting, vocal part of our day, with Reya and Ivi both dancing and hopping around the kitchen, excited to eat. Since this can easily be viewed as the most important part of my dogs' world, it isn't too shocking that nothing is more disappointing than food they don't like, or are tired of eating. It always feels like a constant balance of finding food that not only tastes great to our dogs, but meets all their nutritional needs. This is especially important for Ivi, who needs the right balance of nutrition to make sure she grows up to be a healthy, happy dog! Luckily, we recently discovered an amazing, natural food full vitamins, minerals, and high quality protein perfect for our two dogs – Dr Harvey's Oracle Dog Food.
Dr Harvey's Oracle Dog Food: What is It?
Looking for a high quality, natural food with all the health benefits of homemade food  without the fuss? If so, we think you will love Dr Harvey's Oracle Dehydrated Raw Dog Food. This food is rich in high-quality, freeze-dried raw USDA meat and rich in healthy dosages of vitamins, minerals, and other essential nutrients perfect for our dogs. Best of all, it is designed for those of us who don't have the time or resources to make homemade raw food at home. All you have to do is add hot water to this food, mix, and you have a raw food perfect for dogs of all ages without the use of preservatives or chemical additives. Since this food is also made from pure whole foods, it not only tastes great to pets, but is perfect for those with sensitive tummies, making sure they get the food they need without making them sick. As well, Dr Harvey's Oracle Dog Food also comes in grain free varieties, making it a perfect choice for many breeds.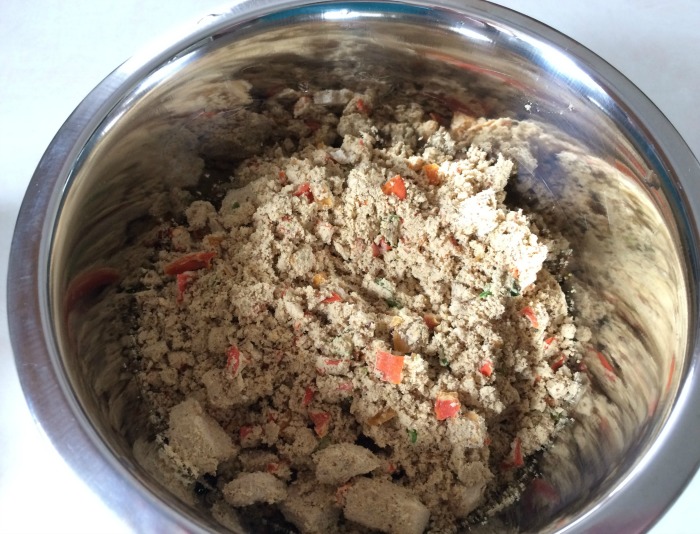 To learn more, check out this awesome video from Dr Harvey's about their Oracle food!
Dr Harvey's Oracle Dog Food: Overall
Before I got any further, I want to say that our girls were going wild from the moment we opened the bag. So wild that Ivi was climbing plastic containers in the kitchen trying to figure out a way to get on the counter. Once a certain puppy was away from the counter, I was able to seriously get to work. The food itself is fairly simple to prepare – just add water and wait for about 15 to 20 minutes for it to re-hydrate. What was so impressive to me was the large veggie and chicken pieces, something that you rarely see in most dehydrated foods.  Once it came time to eat, however, I had two very happy dogs who were eager to dig in to this food. Since our girls like to have lunch in their crates before nap time, I gave this new food in their little 'dens'. By the time they finished, I had two spotless bowls and two sleepy dogs with full bellies. To say the least, this food was a hit in our household and I know my girls can't wait to have more! Based on our own experience, we are delighted to give Dr Harvey's Oracle Dehydrated Raw Dog Food an A+ rating and highly recommend it to our readers.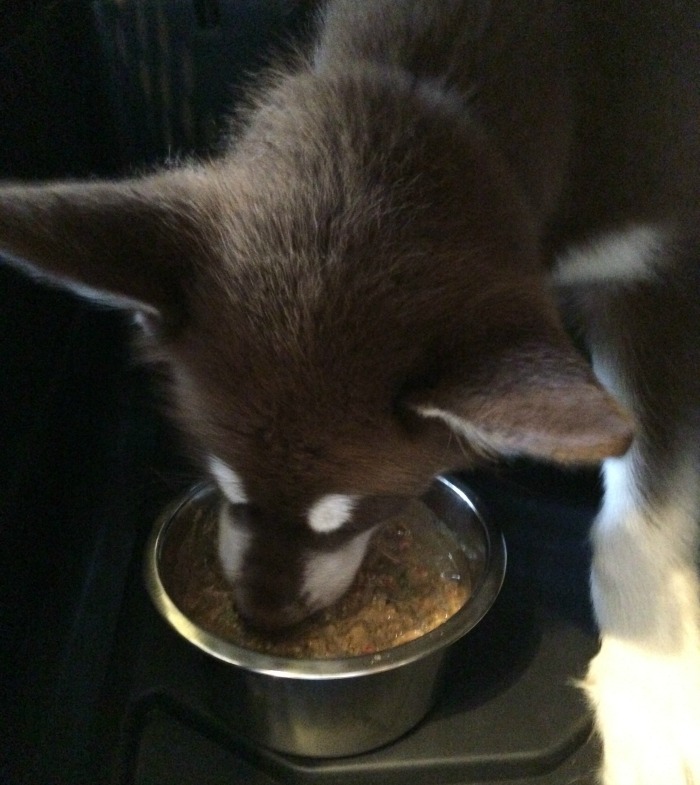 Dr Harvey's Oracle Dog Food: Where to Purchase
Want to purchase this awesome food for your own dog? You can buy Dr Harvey's Oracle food on their website for as little as $49 a bag. As well, you can get samples of any of their food for only $3.50, allowing you to try it first with your own dog before getting a big bag of this dehydrated food. If your dogs are anything like ours though, we are certain you will love it!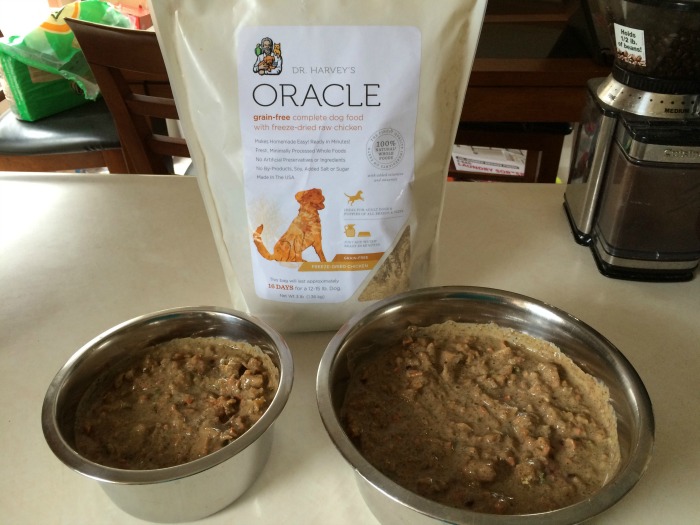 Want to learn more? Check out Dr. Harvey's on social media!
Facebook | Twitter | Youtube

Disclosure: Budget Earth did not receive monetary compensation for this review, but did receive products for review purpose.  All opinions on this product are my own honest assessment, and may differ from our readers' opinions. 
Would you like to have your products featured in a giveaway event? Want to increase your social media exposure? Contact susan.l.bewley@gmail.com to see how I can help YOUR company today!