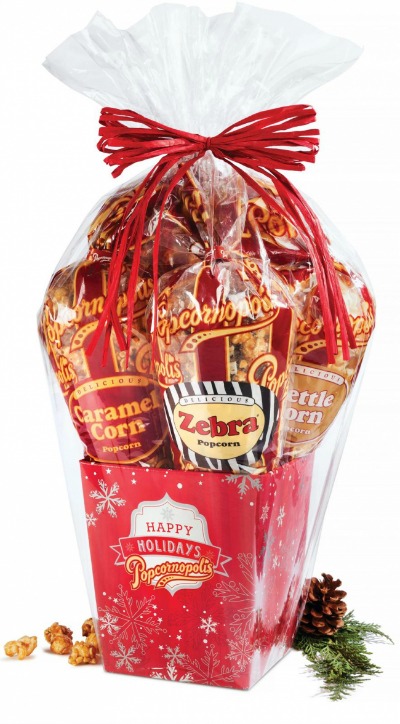 Do you love to give popcorn as gifts? Ever since I was a kid, my family has given popcorn to teachers, friends, and family. Not the cheap stuff, but the yummy specialty popcorn you look forward to during the holidays. For us, food has always been a wonderful experience that should be enjoyed, so why not give family and friends the same sort of gift we would love to receive? Today, the big problem is finding that sort of gourmet popcorn, especially if you want to give them a gift that just about anyone is sure to love. Luckily, we recently found the perfect popcorn – Popcornopolis. After trying this popcorn at our local Kroger, we were excited when they found out they had their own gift set for the holidays – the Popcornopolis Red Snowflake Gift Basket.
Popcornopolis Red Snowflake Gift Basket: What is It?
Are you looking for delicious popcorn to give as a gift this holiday season? If so, we think you will love the Popcornopolis Red Snowflake Gift Basket. This beautiful gift basket features 5 cones of some of their most popular popcorn, which include:
Carmel Corn
Cheddar Corn
Cinnamon Toast
Kettle Corn
Zebra Popcorn
Best of all, all these flavors are certified gluten-free, and made with non-GMO corn. As well, they contain 0 trans fats! Who knew getting a healthy Christmas gift was so easy!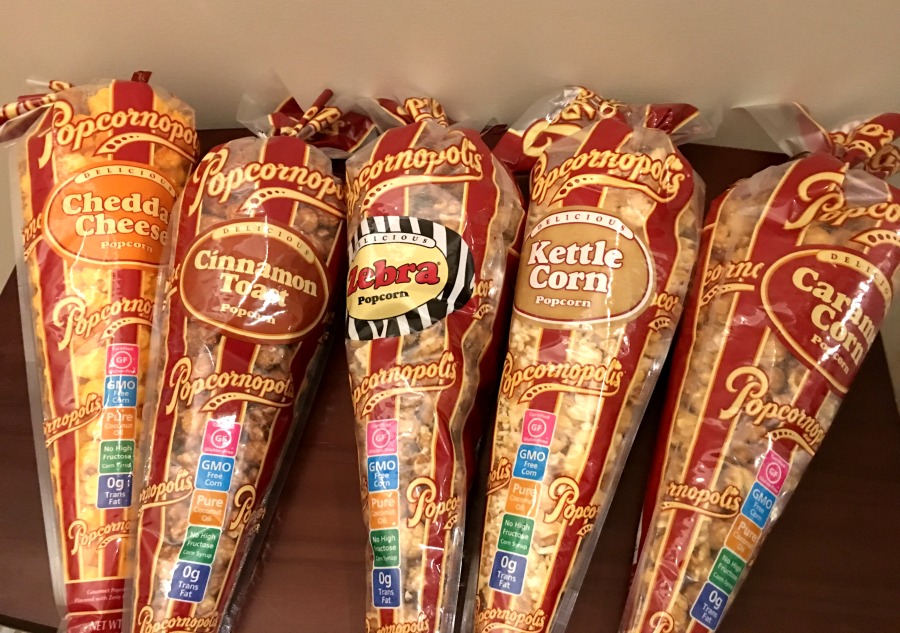 Popcornopolis Red Snowflake Gift Basket: Our Thoughts
So, what do we think of this popcorn gift set? I honestly think this may be the best popcorn gift set I have tired, period. Yes, I have tried a lot of them over the year and the popcorn in this one is just so amazing. With how they are packaged, it is just so flavorful, fresh, and the perfect texture. There isn't anything I would change, especially since each cone is perfectly sized for two to enjoying a long movie or Netflix marathon. After trying this gift set and all of Popcornopolis popular varities, I know I will be purchasing more of this popcorn in the future to give as gifts this holiday season!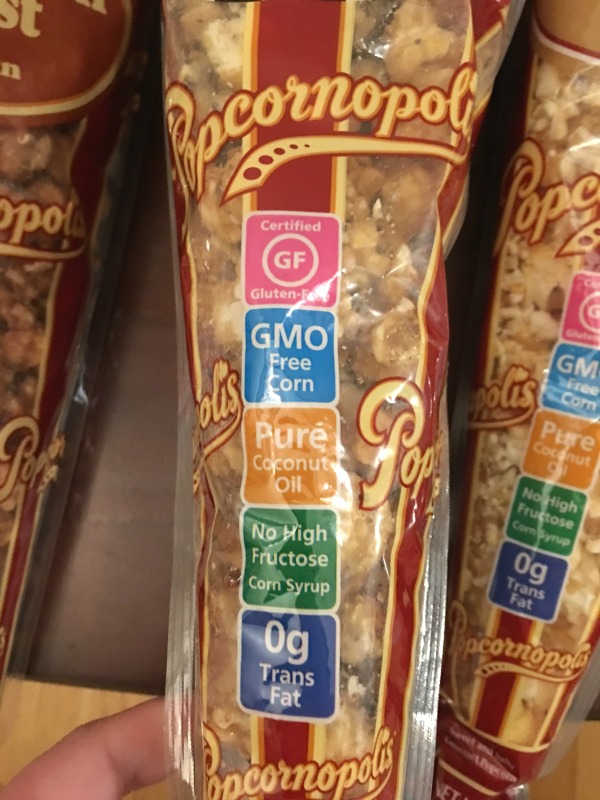 Popcornopolis Red Snowflake Gift Basket: Where to Purchase?
Want to purchase this awesome gift basket for someone special this holiday season? You can find the Popcornopolis Red Snowflake Gift Basket on the Popcornopolis website for only $44.99. Make sure to head over there today to see their great selection of popcorn!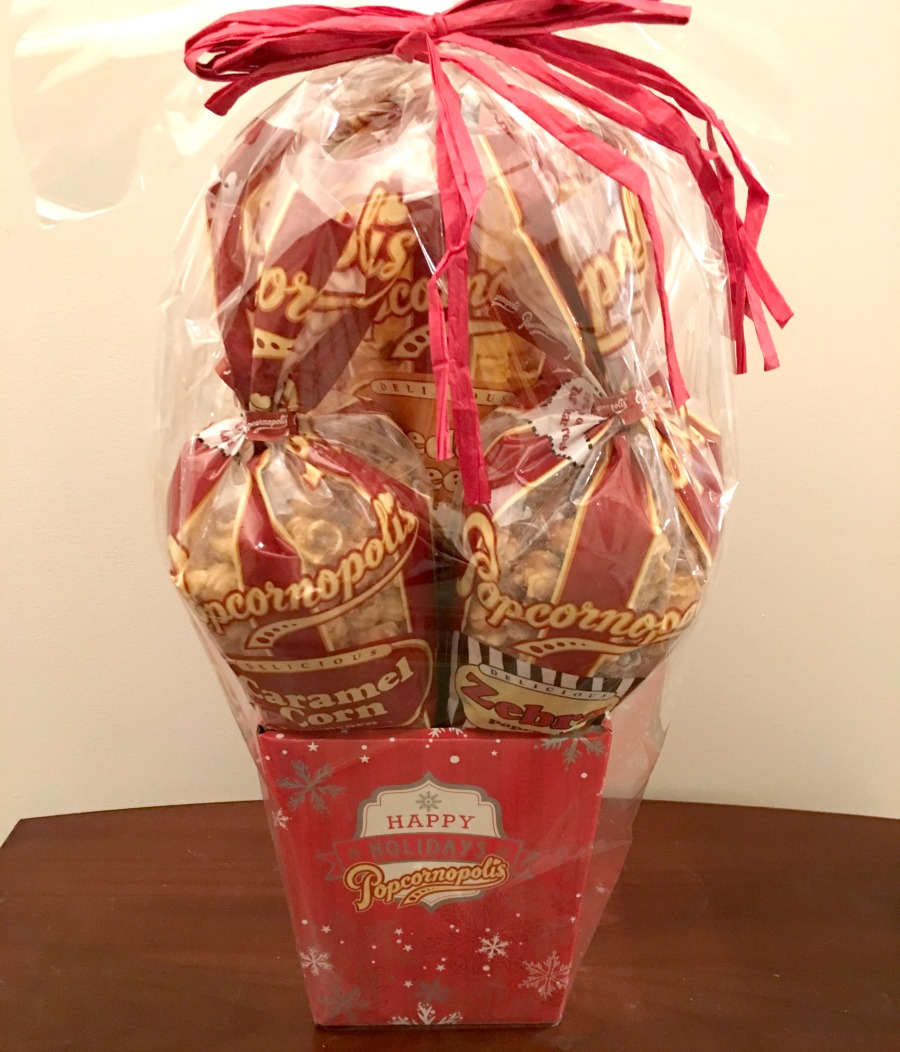 Check out Popcornopolis on social media!
Facebook | Twitter | Pinterest | Instagram