Do you have plans for Labor Day weekend? One of the things I love doing is sitting down and watching a good movie. Of course, one of the things I rarely get a chance to watch is a romantic comedy since most aren't something my husband is interested in watching. Personally, I think nothing is better than watching movies like this, cuddled in blankets, in surround sound in our living room. Since I am also a sucker for animal films, I was excited when I found out I was going to get a chance to pre-screen a cool new movie – Unleashed!
While this is an independent film, it has done very well at film festivals and has an amazing cast of actors (along with an adorable story).  Unleashed stars Kate Micucci, Justin Chatwin, Steve Howey, Sean Astin, Illeana Douglas, Hana Mae Lee, and Josh Brener – and we are certain it is unlike any movie you have seen before in or out of theaters! For those who don't know, this cast has been in amazing movies like The Lego Batman Movie, Shameless, Bride Wars, Pitch Perfect, and Goodfellas! With such good actors, it has to be amazing, right?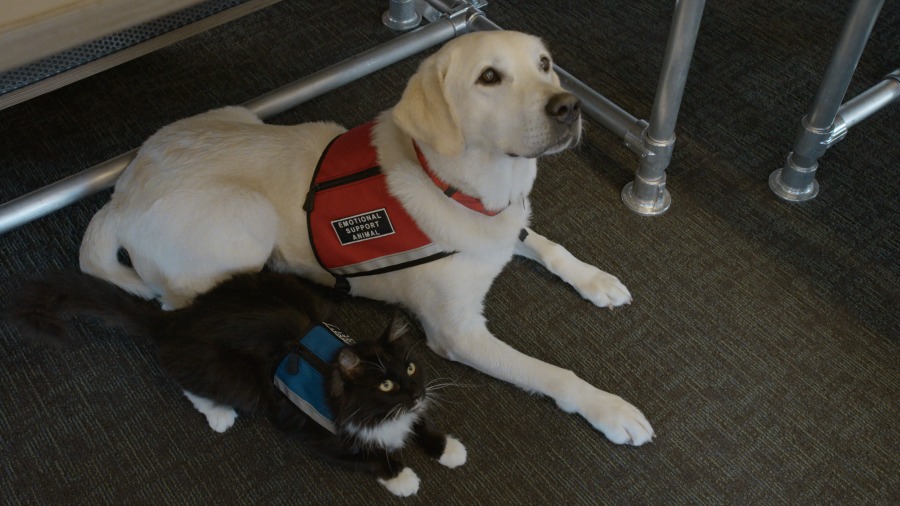 Oh, and it has more than human actors too since it features a dog and cat too! Here is what we know so far about the film:
Emma, a brilliant but awkward app designer, moves to San Francisco after a massive betrayal by her boyfriend with only her beloved pets, an adorable cat and an energetic mutt, in tow. One night, drawn by the light of a Supermoon, Emma's pets escape into the night and are transformed into full-grown men, forcing Emma to reconsider her outlook on dating and hilariously work out her trust issues.
Doesn't it sound pretty cute! Here is the trailer for the movie too!
Want to see this cute, independent film for yourself? Head over to the
Unleashed website
for more! There you will find how you can get a digital copy or see it in a theater near you!