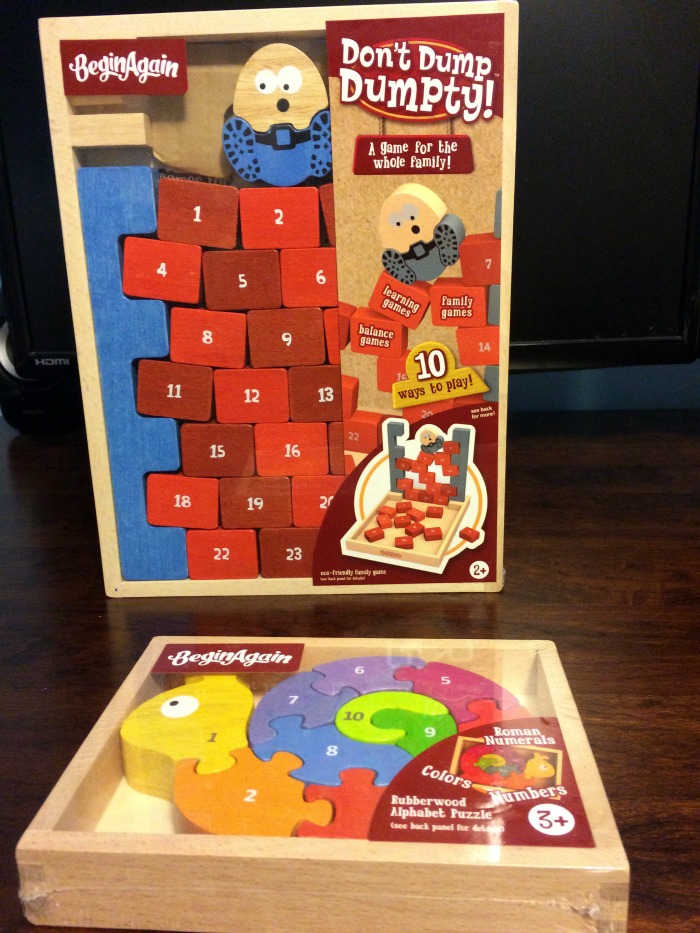 Do you remember the toys you played with as a child? For many of us, very few of our toys needed batteries or needed electricity, depending on our own imaginations for playtime. All of us got countless hours playing with what seemed to be simple, well-made toys that could easily last for generations. Now, many toys are made from plastics that hurt the environment long-term both with their production, and by requiring batteries. Wouldn't it be great if we could go back to the days of high quality, eco-friendly toys that are educational AND environmentally friendly? This holiday season, we challenge everyone to make kids smile with fun learning toys like the ones many of us enjoyed growing up – BeginAgain Toys!
BeginAgain Toys: Who Are They?
Want to make Christmas a bit different this year with eco-friendly toys for your little ones? Make the holidays more special with recycled or sustainable toys from BeginAgain. All of their toys are a blend of eco-friendly materials and old fashioned fun, creating toys that teach through play. Their philosophy is that kids are the noisemakers, so batteries shouldn't be needed. All they need are toys that have countless ways to play, while causing minimal mess both while playing and during the making of the toy. Most of their toys are made using:
Rubberwood (Sustainably Harvested Wood)
Water Based, Non-Toxic Stains
Plant Based Plastics (when necessary)
Sap of Rubber Wood (bath toys)
Recycled Plastics
Corn Starch (infant toys)
As well, all their toys are BPA-free and contain no phthalates. With a large selection of educational toys, it is easy for every parent or teacher to find the right toys for their child or children at BeginAgain!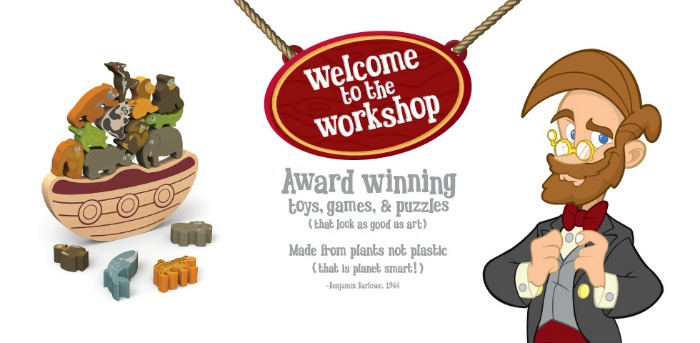 BeginAgain Toys: Don't Dump Dumpty
Trying to find an eco-friendly game that kids of all ages will enjoy playing? If so, we think you will love BeginAgain's Don't Dump Dumpty Game. To play this game, kids need to stack the numbers in order and then move the bricks out carefully by pulling out odd numbers, doing basic math problems, or incorporate it into your own fun number game by mixing up the numbers. The goal of the game is to keep pulling out bricks until Humpty Dumpty falls and breaks into pieces. Best of all, this rubberwood game can be played alone, in pairs, or in teams, allowing kids of all ages to have fun with innovative, non-toxic game. As the winner of the 2015 NAPPA Gold Award and Working Mother's Best in Play Award 2015, we are certain your while family will love this fun educational twist on a classic game!
As an educator, I have to say I absolutely adore this game. Not only is it well made, but perfect for teaching math. It doesn't just focus on counting, but can be used for solving various math problems. Of course, kids are also having to very carefully take out the pieces, trying to see who can keep Humpty Dumpty from falling while also answering various math problems. Really, this wood game is innovative and fun, making it great for just about any family this holiday season.  Based on our own experience, we are delighted to give BeginAgain's Don't Dump Dumpty Game an A+ rating. Currently, you can buy this game on their website for only $30.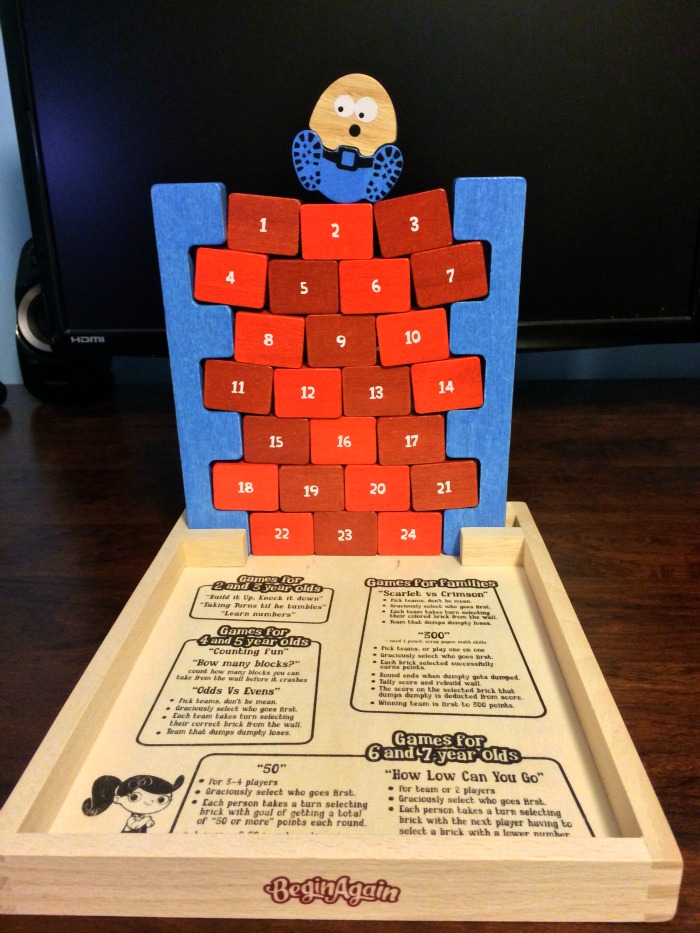 BeginAgain Toys: Number Snail Puzzle
Looking for an adorable toy to help preschoolers learn to count from 1 to 10. If so, we think you will love the BeginAgain Number Snail Puzzle. This adorable puzzle teaches kids how to count from 1 to 10 after teaching about colors with this innovative toy. Once kids master how to count to 1 to 10, they can also learn 1 through 10 in Roman numerals, making this a fun toy that grows with your child. As well, this 2 in 1 toy is crafted from plantation-grown rubberwood which is more eco-friendly than traditional hardwoods. With its child-safe colors and cute design, kids are sure to love this fun snail puzzle!
As a family of snail lovers, I have to say this puzzle is absolutely adorable. Not only is the snail very cute, the pieces themselves are well made and easy for little ones to manipulate. With its brightly colored design, it is perfect for little ones focusing on learning their colors, and later aiding in learning to count. Best of all, this is well made toy is one of those types of toys that could easily last through several siblings, or as a generational hand-me-down with its design, allowing multiple children to get a lot of use out of this toy. Based on our own experience, I am delighted to give the BeginAgain Number Snail Puzzle an A+ rating. This puzzle is currently available on their website for only $15.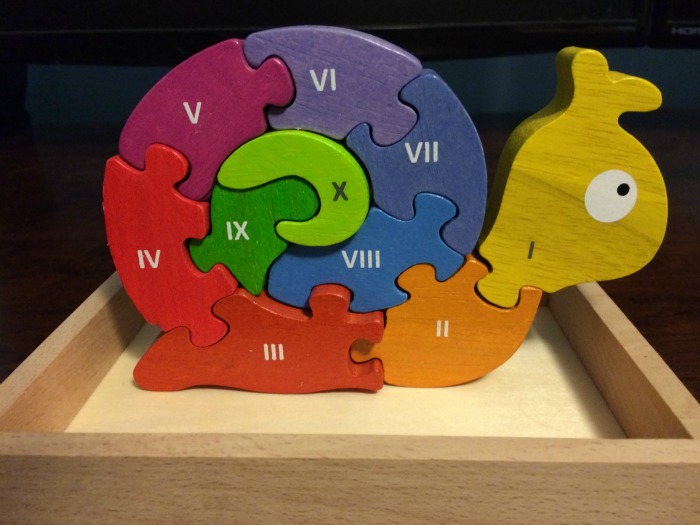 Want to learn more? Check out BeginAgain Toys on social media.
Facebook | Twitter | Pinterest