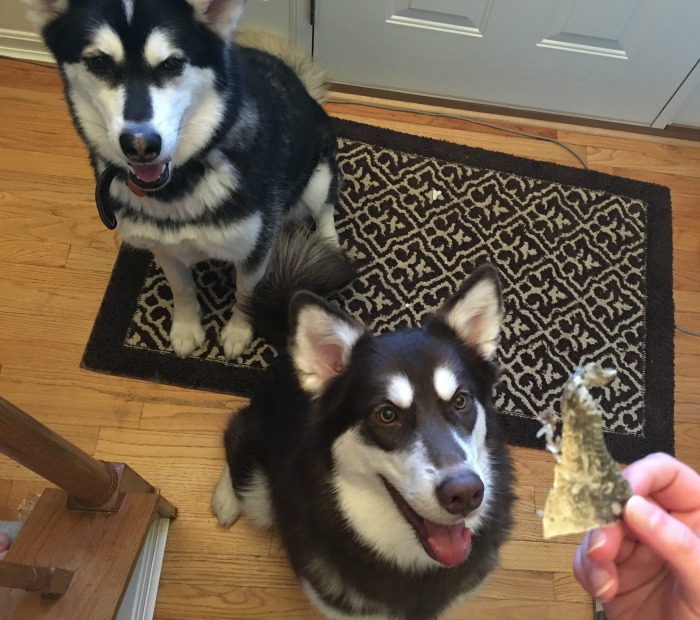 In our household, nothing is more important to our girls than treats. Since training is a lifelong commitment, we always keep treats on hand to reinforce what they are practicing, and turn everyday life into a new learning opportunity. This is especially true for Ivi, who has entered the teenage phase of puppyhood, always trying to learn what she can and can't get away with (and always testing it), but she is willing to do anything for a yummy treat. Since she has a major love for fish, she was super excited when Honest Kitchen asked her and Reya to try their new Wonders Pure Fish Treats. With all the happy wags, they were clearly excited when their complimentary box arrived in the mail.
Honest Kitchen Wonders Pure Fish Treats: What Are They?
Trying to find some awesome treats for your favorite dog? if so, we think you will love Honest Kitchen's Wonders Pure Fish Treats. These fish morsels are bit sized pieces of pollock skin, chopped up to be the perfect size for cats, small dogs, or a little training treat for big dogs. As well, these treats are made with only one ingredient – Pollock that is sources from the Fanroe Islands. One thing is for certain: these high protein, low fat treats will drive dogs and cats wild!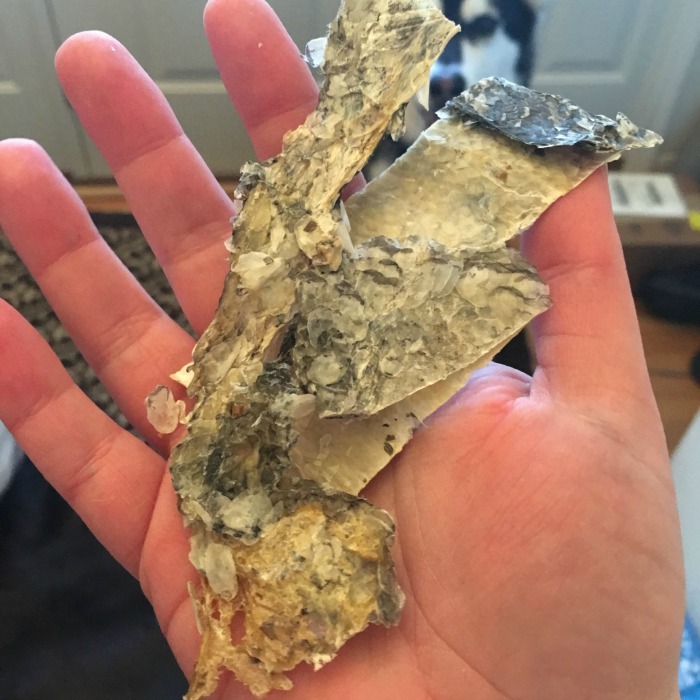 Honest Kitchen Wonders Pure Fish Treats: Our Thoughts
What do the girls think of these treats? Having tried Honest Kitchen's Beams in the past, I had a feeling the girls would love these treats. So far, that seems to be the case and they are happy to do just about any trick under the sun (or all of them, if we don't tell them what we want quickly) to get one of these bite sized treats! Best of all, they are the perfect size for training, meaning that the girls are able to get a quick nibble before moving on to the next trick during our exercises. Based on our own experience, we are delighted to give Honest Kitchen Wonders Pure Fish Treats an A rating!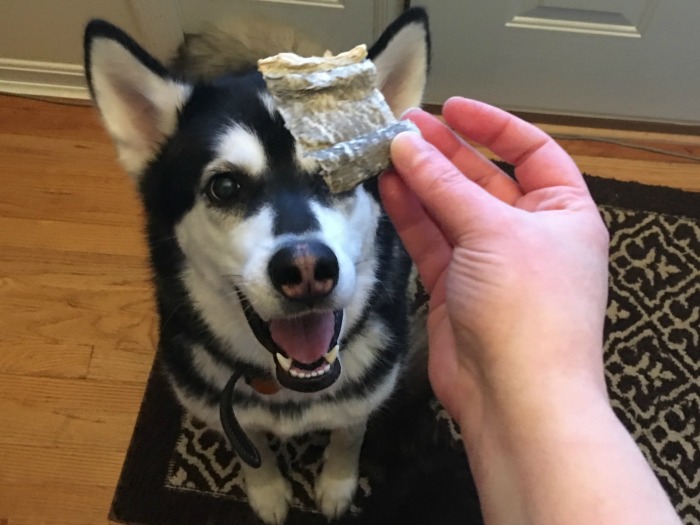 Honest Kitchen Wonders Pure Fish Treats: Where to Purchase
Want to purchase these awesome treats for your own dog or cat? You can find Honest Kitchen Wonders Pure Fish Treats on the Honest Kitchen website for only $8.99.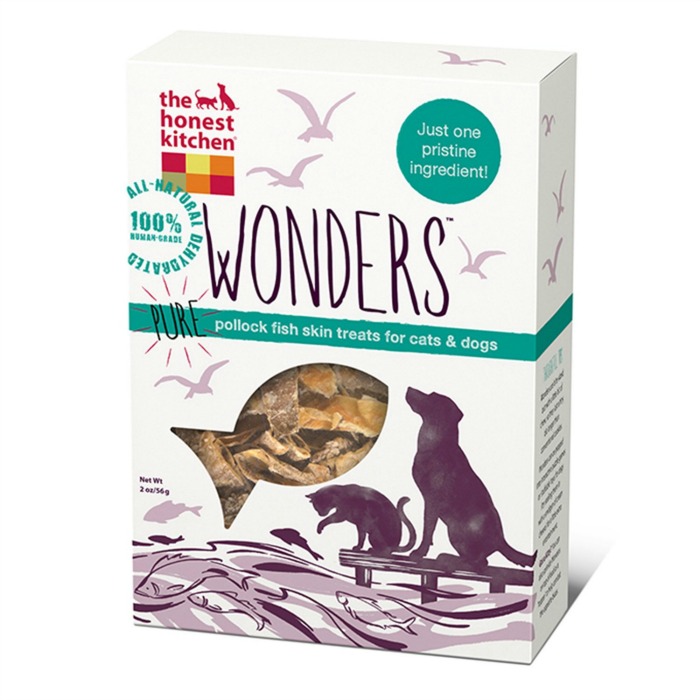 Want to learn more? Check out Honest Kitchen on Social Media!
Facebook | Twitter | Pinterest | Instagram | Google+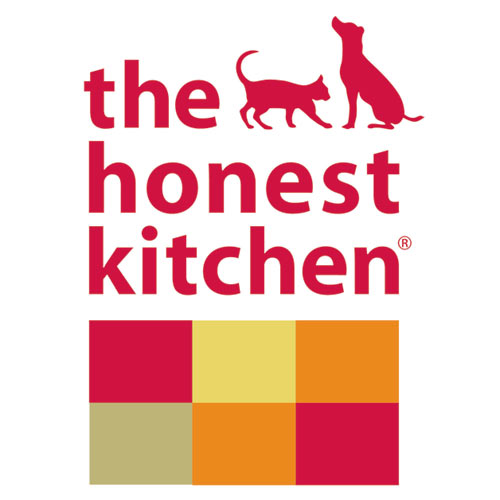 Disclosure: Budget Earth did not receive monetary compensation but did receive products in exchange for this post review. All opinions on this product are my own and may differ from our readers' opinions.
Would you like to have your products featured in a giveaway event? Want to increase your social media exposure? Contact susan.l.bewley@gmail.com to see how I can help YOUR company today!