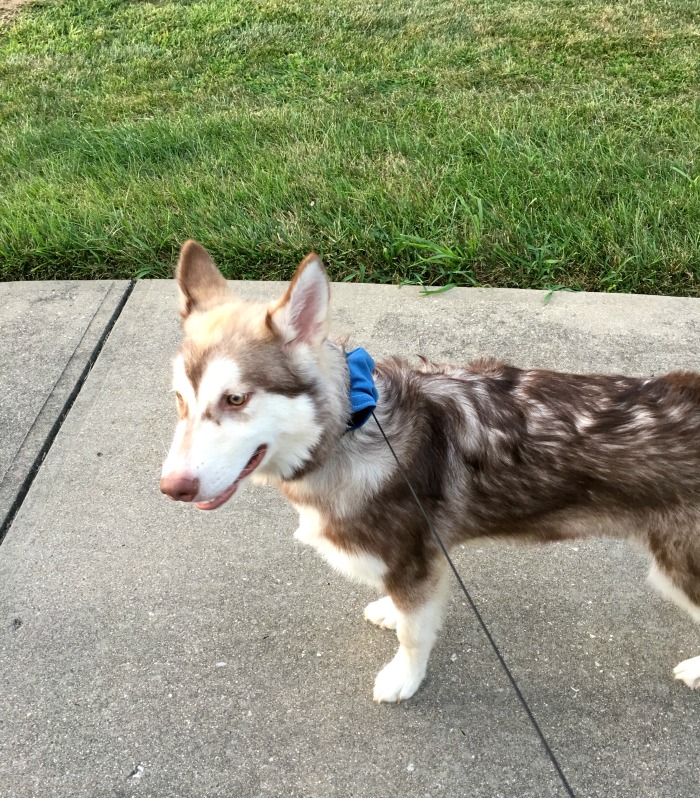 How many of you love going on adventures with your dog? In our household, we love going to visit the woods, state parks, and even sometimes have fun adventures in our own backyard with new toys. One of the biggest challenges to us, however, has been off leash training. While we have a very large yard and are in a very safe neighborhood, we are always nervous letting the girls run without a leash, especially since we are still saving to put a nice fence around our property. For this reason, we always keep a leash close by to get control of the girls in case something happens or they just decide they want to run and not listen (which sometimes happens with Alaskan malamutes). Recently, however, we found the perfect solution to make off leash training easier and safer for dogs and their owners – the Rad Dog Release & Run Retractable Leash. When we found out we were getting a complimentary collar for Ivi and Rylie to review, we couldn't wait to go outdoors and play!
Rad Dog Release & Run Retractable Leash: What is It?
Looking for a way to make off leash training more fun and easier for dog owners? If so, we think you will love the Rad Dog Release & Run Retractable Leash. This innovative collar and leash combo is one of the most convenient, fun products for active pet parents. This leash is made from ultra strong Spectra (Kevlar) cord that retracts into the collar, allowing dogs to walk safely on a 3.5 foot leash or have fun off leash running or even swimming without their owner having to carry and manage a bulky leash. Currently, it is available in 3 colors and 4 sizes that fit nearly any dog. To learn more, make sure to watch the video below!
Rad Dog Release & Run Retractable Leash: Our Thoughts
I have to admit, this is one of the coolest products I have seen in a long time. As someone who is terrified to even consider off leash training without a leash close by, this seemed like an amazing product for my family. Prior to this, we usually kept a retractable leash in our hands, making playtime more difficult, or had an extendable leash locked to Ivi's collar, which isn't exactly comfortable for her. With this leash, we can bring her walking to the park or quickly have a leash available if she does get a bit wild off leash. Unlike many other leashes on the market, it is also very well made and able to withstand a breed meant for heavy pulling (believe me, we have broken leashes in the past with our malamutes). Honestly, I consider this product a must for dog owners who are on the go and love to give their dog freedom to run in safe environments. Based on our own experience, we are delighted to give the Rad Dog Release & Run Retractable Leash an A+ rating and highly recommend it to our readers.
Rad Dog Release & Run Retractable Leash: Where to Purchase?
Want to purchase one of these awesome collars for your own dog? You can find the Rad Dog Release & Run Retractable Leash on The Grommet for only $39.95.
Never heard of The Grommet? They launch undiscovered products and help them succeed. Each of these undiscovered products they call 'Grommets', which are products with a purpose invented by people with stories and for people who buy differently.  Many of the products featured on this site are not newly created, but sometimes not having been broadly discovered, making them perfect for those of who love innovative products that deal with issues in our daily lives.  Make sure to head over to The Grommet today to see their daily featured products and see why we have personally purchase several of their products!
Want to see more? Check out The Grommet on social media!
Facebook | Twitter | Pinterest | Instagram | Youtube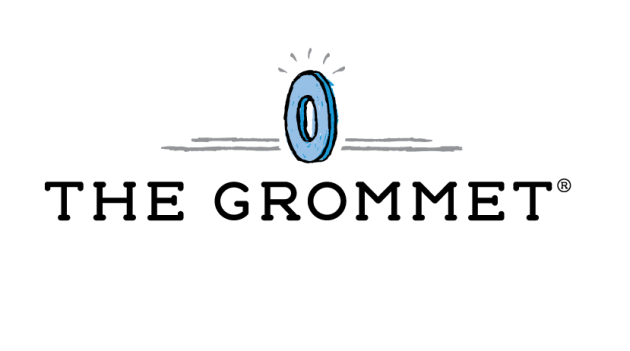 Disclosure: Budget Earth did not receive monetary compensation but did receive products for review purposes. All opinions on this product are my own and may differ from our readers' opinions.
Would you like to have your products featured in a giveaway event? Want to increase your social media exposure? Contact susan.l.bewley@gmail.com to see how I can help YOUR company today!