Disclosure: I received this product for free to review. The opinions in my review are honest and my own.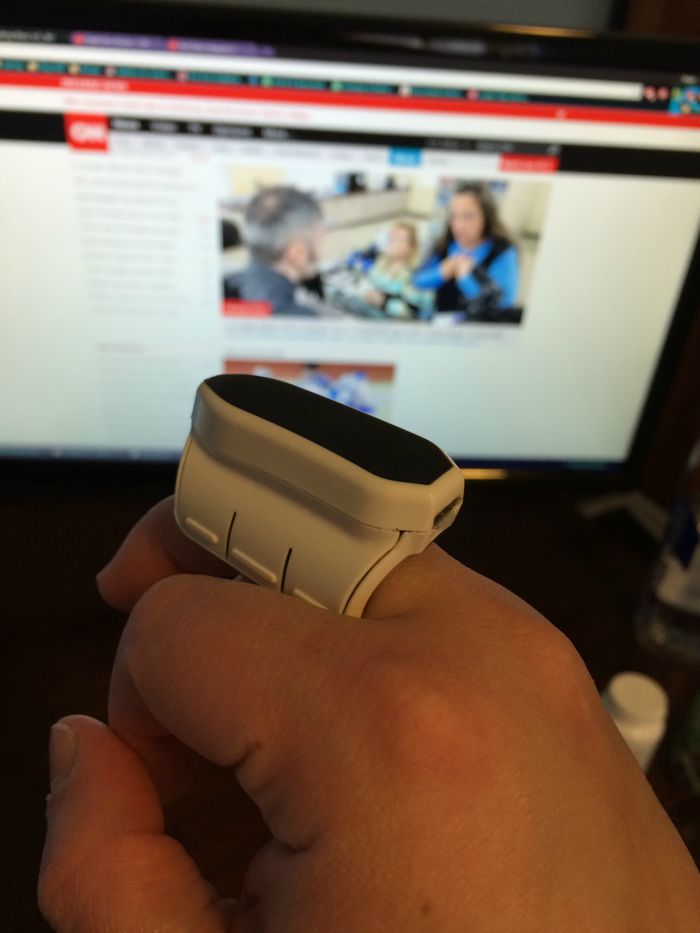 How many of you have ever felt confined by your mouse? As an entrepreneur and gamer, I feel like this quite a bit, especially while we are traveling. I hate the touchpad on my laptop, and feel that an external mouse is superior when it comes to almost any task, especially gaming.  Unfortunately, having the room for an external mouse and mouse pad can be tricky, especially if you are working in a car or very limited space such as an airplane, or some hotel desks. While there are some products on the market designed to make tasks like this easier, they are crazily expensive, putting them out of the budget of a small business owner and blogger like myself. At least, this was what I thought until recently when I learned of a new product that sounded perfect for people like me – the Mycestro!
Mycestro: What is It?
Looking for a useful and stylish mouse to make presenting or working on the go even easier? Is so, we think you will love the Mycestro! Never heard of this unique mouse? Well, we personally think it is one of the coolest tech products to come out in years! It is a lightweight, ergonomic mouse that you wear right on your finger! You control the cursor with your natural gestures, allowing you to rest your arm however is most comfortable for you. Best of all, it has a connection range of up to 30 feet, allowing you to control your computer, tablet, or other device comfortably just about anywhere. No longer will you have to worry about juggling a mouse on a flight, or fighting with a clunky mouse or touchpad while watching movies on your computer. To learn more about this revolutionary mouse, watch the video below!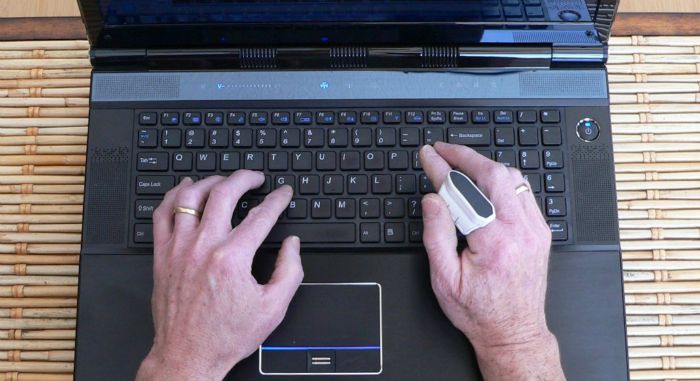 Mycestro: Overall
Okay guys, I am happy to say that the Mycestro is one of the coolest tech products I have played with in quite some time.  The mouse not only feels comfortable, but is very intuitive. You really don't even need to look at any directions since you can easily put on and go. For me, this is pretty great, since it works fluidly for me browsing websites, even with my dual screen setup. Honestly, I can't wait to try it out with various games and other devices in our house.  I will say though that you do need to be careful – it did seem to have some conflict with other Bluetooth devices I had on my main PC. Make sure you move those devices away before you move to working with the Mycestro. It still works, but it doesn't perform as seamlessly as it would as the only Bluetooth device near your computer. I know when we go on vacation this will definitely be packed with my laptop, and will be a must on the long flight for my husband and myself. Based on my own experience, I am delighted to give the Mycestro an A rating!
Mycestro: Where to Purchase
Would you like to purchase this awesome myself for yourself or someone you know? If so, head over to the Mycestro website and see this awesome myself for yourself. Currently, the Mycestro sells for $149.00, making it a perfect gift for any business or person who is constantly on the go! Also, don't forget that this is a super cool gift for gamers as well, who want more control while gaming.
Also, we are excited to announce a special discount for anyone coming from Budget Earth, until September 15th! All you have to do is click on our Mycestro link, push I want, share, and you get a spiffy coupon code! Make sure to take advantage of this awesome deal, everyone!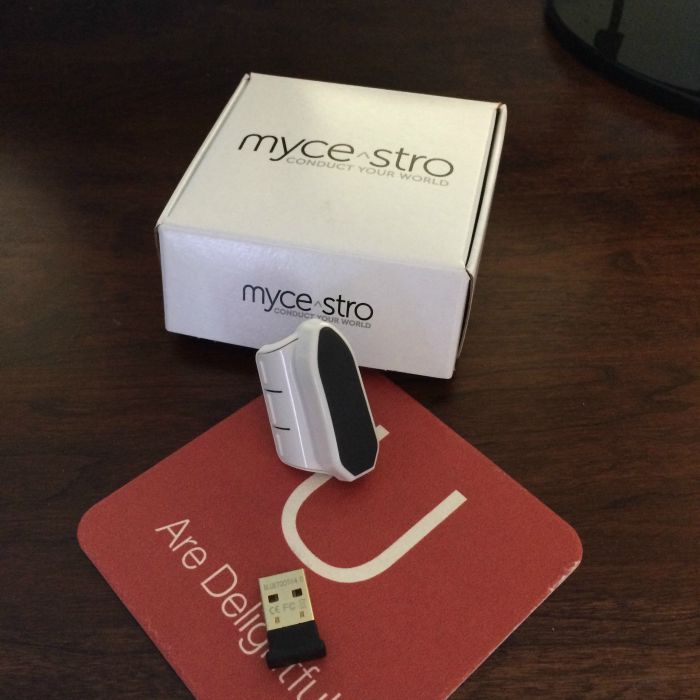 Disclosure: Budget Earth did not receive monetary compensation but did receive products for review purposes. All opinions on this product are my own and may differ from our readers' opinions.
Would you like to have your products featured in a giveaway event? Want to increase your social media exposure? Contact susan.l.bewley@gmail.com to see how I can help YOUR company today!