Hi everyone! My name is Tara and I write over at A Spectacled Owl, where I write about products I enjoy, post giveaways for really cool products and attempt to try my hand at some crafts and DIY projects. I'm really excited that Susan has asked me to guest post here today because not only do I enjoy Budget Earth, I also consider her a good friend! I love reading blogs that have all sorts of fun crafts & DIY projects, plus I am a Pinterest addict. I also love taking things that are ugly and boring and giving them a new life! I've been wanting to make my kids a chalkboard for awhile and now that I have, I can't wait to share it with you all!
DIY Chalkboard
Supplies:
Old, ugly painting with a really cool looking frame
Primer Spray Paint Chalkboard paint
Spray paint for the frame (I used Krylon's Blue Ocean Breeze)
Staple Gun (I'm sure you could use glue but with mine, a staple gun was necessary)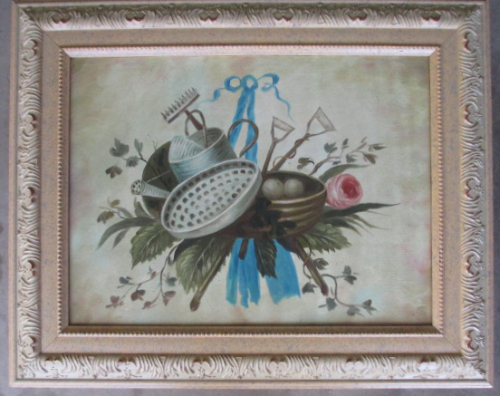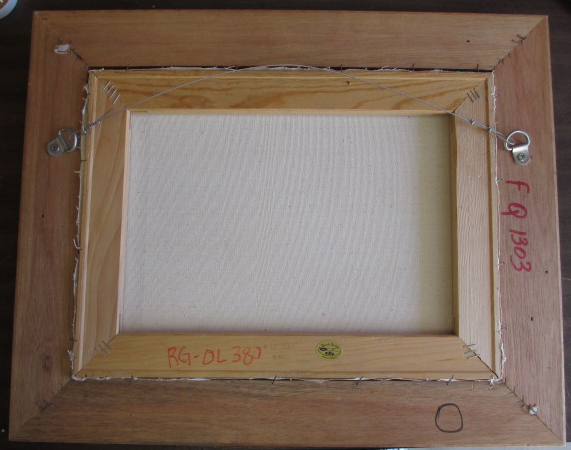 The first thing I did was take out all the old staples that were securing the painting to the frame, plus unscrewed the wire hanger from the back. A lot of the staples were pretty brittle so they kept breaking but using needle nosed pliers really helped (and a whole lotta muscle!).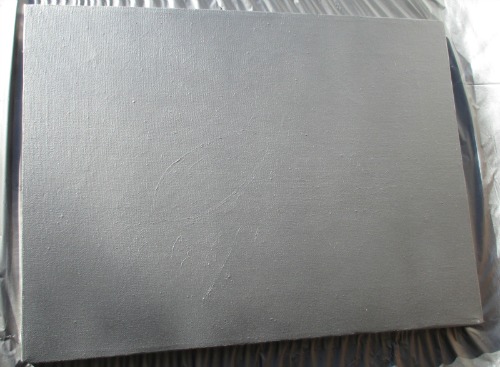 Once I got the painting loose, I placed it on my painting tarp and covered it with 3 layers of primer spray paint (waiting about 10 minutes in between coats.) While waiting in between coats for the chalkboard paint to dry, I started spray painting the frame. I knew it would need a few coats and I was very careful to cover all of the details but also to not go heavy on spraying the paint. I've been known to be heavy handed with spray paint in the past & the drips that occur from that aren't fun!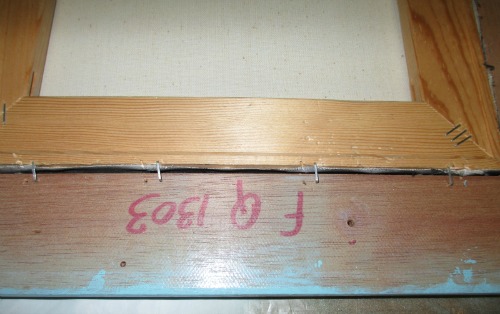 After 3 coats of Krylon's Blue Ocean Breeze, I got the look I was going for. I let it dry overnight, then called out my husband to help me. I have a "thing" with staple guns (OK, yes! I'm afraid of them!) and knew I would have to use one so I had him load it and attach the chalkboard painting back to the frame.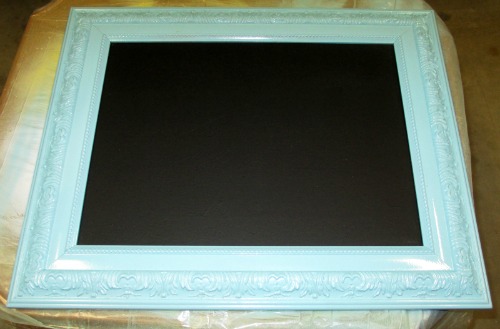 Then, I attached the wire hanger that came with the frame. On the chalkboard paint spray can, it said I needed to rub chalk all over the surface of the now dry paint, wipe it off with a cloth or chalk eraser and then we were ready to use it!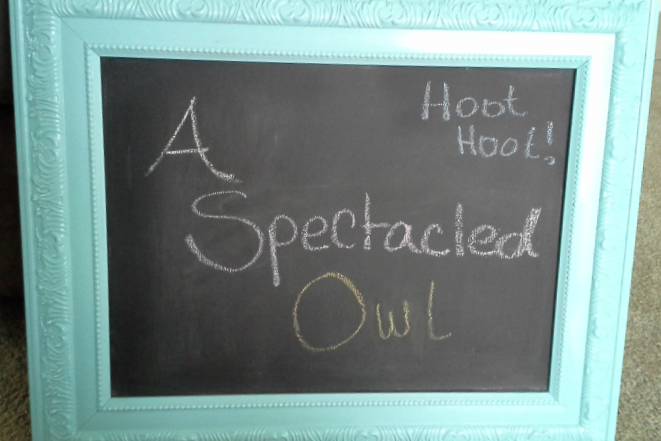 I am super happy with how this project turned out & it really was easy. I bought the painting at a thrift store but you could do this with a painting and frame that you have in your home that maybe you don't like anymore or doesn't fit your decor. Or, if you have just the frame, you could head to your nearest home improvement store, have them cut a piece of plywood to fit inside your frame, prime it and then use chalkboard paint on there. I plan on making another one once I find another really neat frame.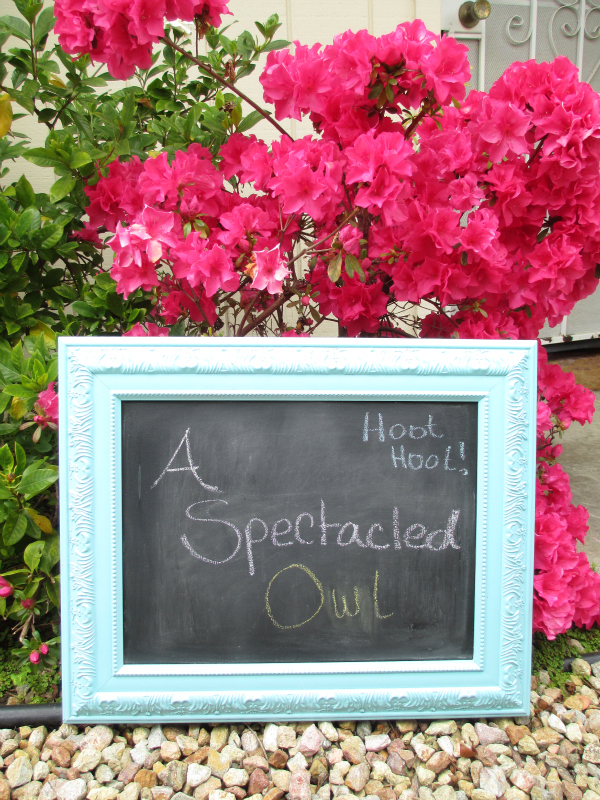 If you make your own chalkboard, I'd love to see it! Even if you don't make one, I'd love for you to drop by my site! You can find me over at A Spectacled Owl, plus you can find me on Facebook, Twitter, Pinterest and Google+. Special thanks to Susan for letting me share my new chalkboard with you all!