Disclosure: Budget Earth received products for this review. All opinions, however, are honest and my own.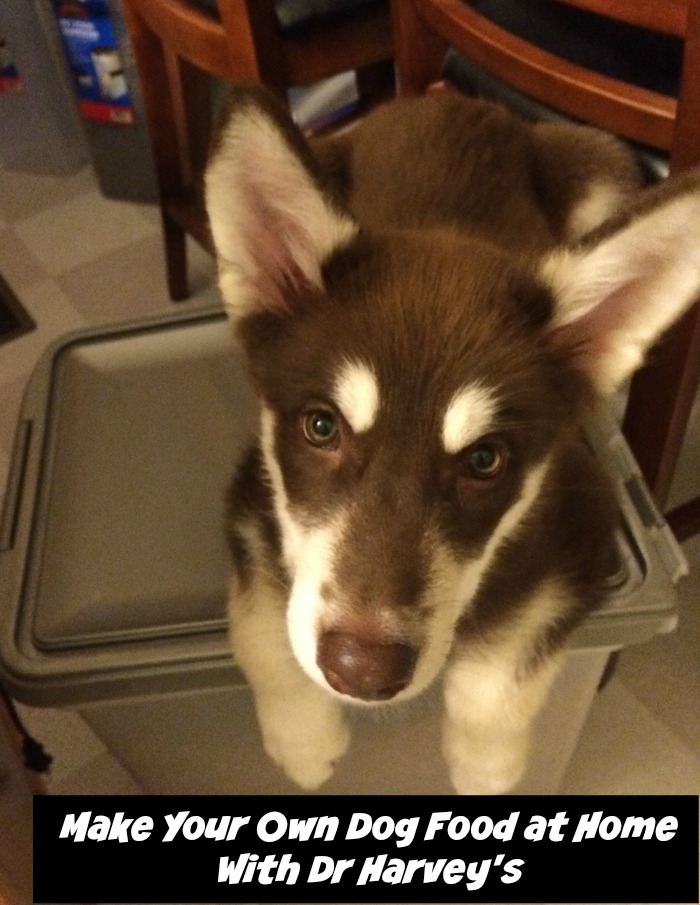 Have you ever thought of making homemade food for your dogs? I will be the first to tell you, it can be quite overwhelming. I have looked at various recipes in the past, and not only are some of them very complicated, but very expensive while still not giving your dog everything they need nutritionally. Knowing that many of our readers love the thought of being able to make their own homemade food – using cooked or raw meat, as you and your vet find appropriate – we thought we would give it a shot ourselves. To help us make our own food at home, we used two of the most recommended, homemade starter kits on the market – Dr Harvey's Canine Health and Dr Harvey's Grain-Free Veg to Bowl. Both of these bases you add your own fish oil and meat, allowing you to have more control over your dogs diet. After going to the store buying some ground turkey, we got started making some of these dehydrated foods for both Reya and Ivi!
Dr Harvey's Homemade Food: Grain-Free Veg to Bowl
Want to have your dog on a grain free diet? If so, we think you will like Dr. Harvey's Veg to Bowl – a grain-free food that is pre-mixed using nine different dehydrated vegetables. This food contains all the vegetables you need for creating a well balanced in food in your home. All you have to do is hydrate these vegetables with hot water, add your preferred oil for omega 3&6 acids, and your preferred meat to create a healthy, nutritious meal at home for your favorite pup!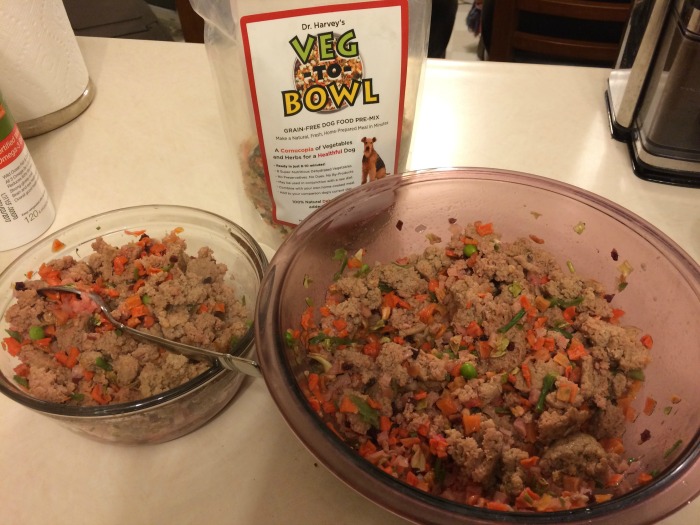 As a vegetable lover, Reya absolutely loved this food. Honestly, I think she may have even preferred it without meat since she was trying to eat all the veggies first! This wasn't too shocking to my husband or myself since one of her favorite foods is actually raw carrots. As well, it was super easy to make, allowing you to create the perfect mix of food for your favorite dog!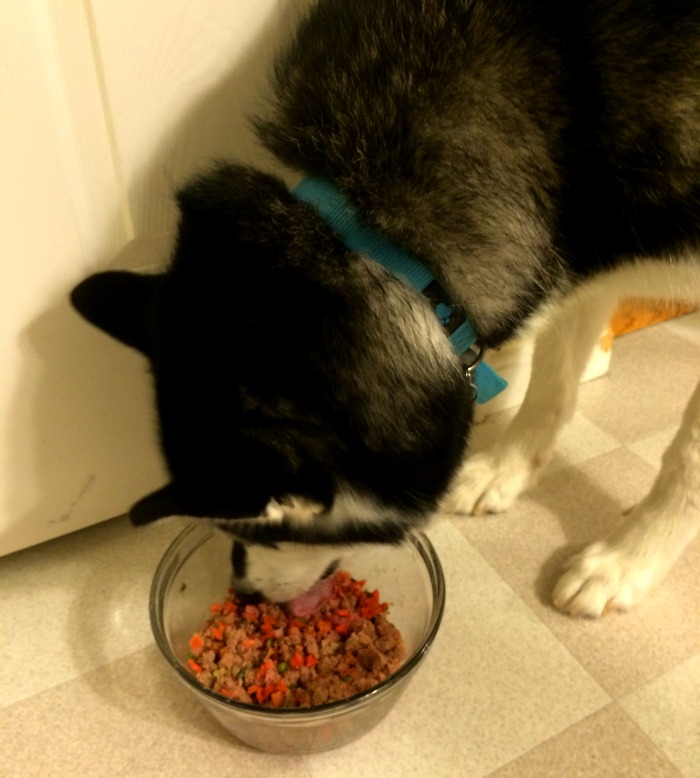 Dr Harvey's Homemade Food: Canine Health
Looking for an all natural homemade food for your dog? If so, we think you will love Dr Harvey's Canine Health – The Miracle Dog Food. This food contains no dyes, no preservatives, no artificial chemicals, and is made from all natural human consumption ingredients. Actually, it is made from 5 certified organic grains, 9 vegetables, and 14 herbs. This easy to make food has helped many dogs live a happier, healthier lifestyle and is one of the highest rated all-natural dog foods on the market. Like Veg to Bowl, all you have to do is put in the mix with how water, your preferred oil, your meat, and stir to create homemade dog food in minutes!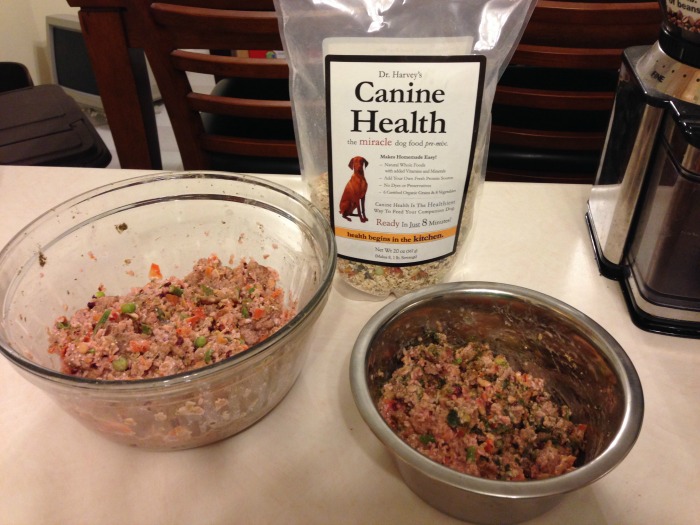 Like Veg to Bowl, Reya and Ivi both were happy to eat this homemade food. What I will say, however, is that the girls at this food much slower since it seems to be much more filling. It is actually odd to see Ivi eat anything slow since she seemed to actually be enjoying the flavor of the food itself. Both of the girls were happy to eat this food and were begging for more once they finished their first helping of the food (I divided their serving for the day in portions).
Dr Harvey's Homemade Food: Where to Purchase
Want to purchase one of these pre-mixed homemade food kits for yourself? You can buy Canine Health or Dr Harvey's Grain-Free Veg to Bowl for as little as $12.95 a bag on the Dr. Harvey website.
Want to learn more? Check out Dr. Harvey's on social media!
Facebook | Twitter | Youtube

Disclosure: Budget Earth did not receive monetary compensation for this review, but did receive products for review purposes.  All opinions on this product are my own honest assessment, and may differ from our readers' opinions. 
Would you like to have your products featured in a giveaway event? Want to increase your social media exposure? Contact susan.l.bewley@gmail.com to see how I can help YOUR company today!