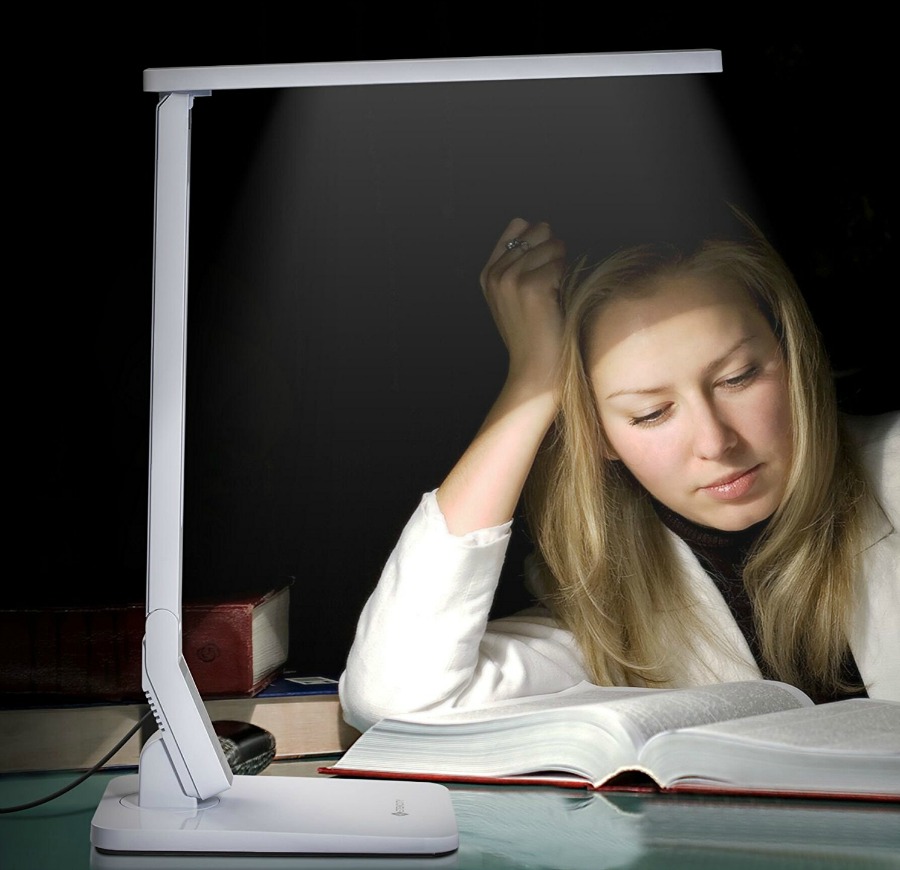 Do you use a desk lamp? Over the years, I have found so many amazing uses for having an LED lamp at my desk or in my bedroom for reading. Since I am constantly moving around lights in our house for photography, it is hard for me to keep an LED light in one place. When I recently realized I needed something new in our bedroom, I started a search for a new lamp. As I was looking, I was approached to try a new LED lamp that seemed perfect for our needs – the Etekcity LED Desk Lamp. After looking it over, I was excited when Etekcity sent us a complimentary lamp to review.
Etekcity LED Desk Lamp: What is It?
Are you looking for an eco-friendly desk lamp? If so, we think you will love the Etekcity LED Desk Lamp. This 11W LED lamp has 3 lighting modes with 5 brightness settings. Along with being dimmable, this lamp also has a built in USB charging port, allowing you to charge your phone while reading. As well, it has a variety of memory functions and auto-shut off function to make it perfect for those who read in bed and just want to relax before bed without having to worry about turning off the light. With its variety of angles and functions, this LED lamp is ideal for students and readers!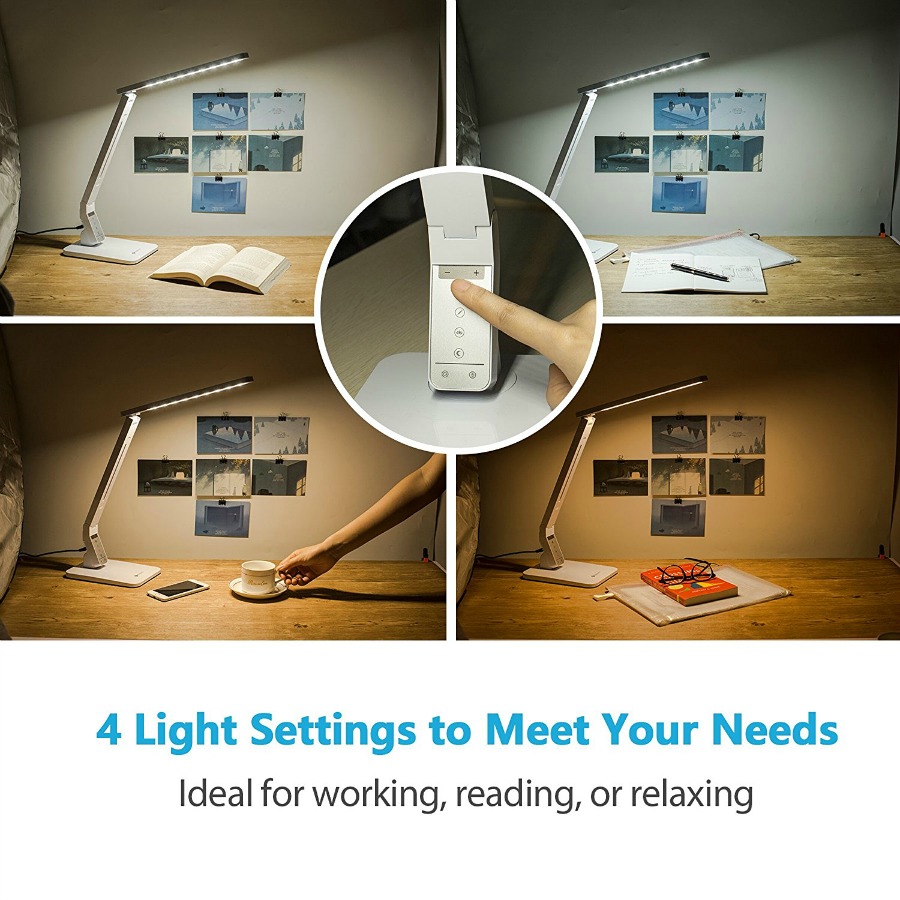 Etekcity LED Desk Lamp: Our Thoughts
As someone who loves to read at night, I was pretty excited to try out the Etekcity LED Desk Lamp. With a variety of different brightness setting, it was easy to just relax and ready in bed. With a built in USB charger, it also makes it super convenient for me to listen to music (or just top off my phone!). Honestly, I also love that it is great for photography with a variety of different brightness settings, making it a great multiple purpose desk lamp for just about anyone's needs! The only thing about this lamp that I have to say I'm not thrilled about is that the base of the lamp is a bit large. While this keeps it from being top heavy, it does mean it takes up a bit of room to ensure it is stable. Far from a deal-breaker for me, but something you should consider if you have very limited desk space. Overall though, I highly recommend the Etekcity LED Desk Lamp to anyone who is looking for an inexpensive, quality LED desk lamp.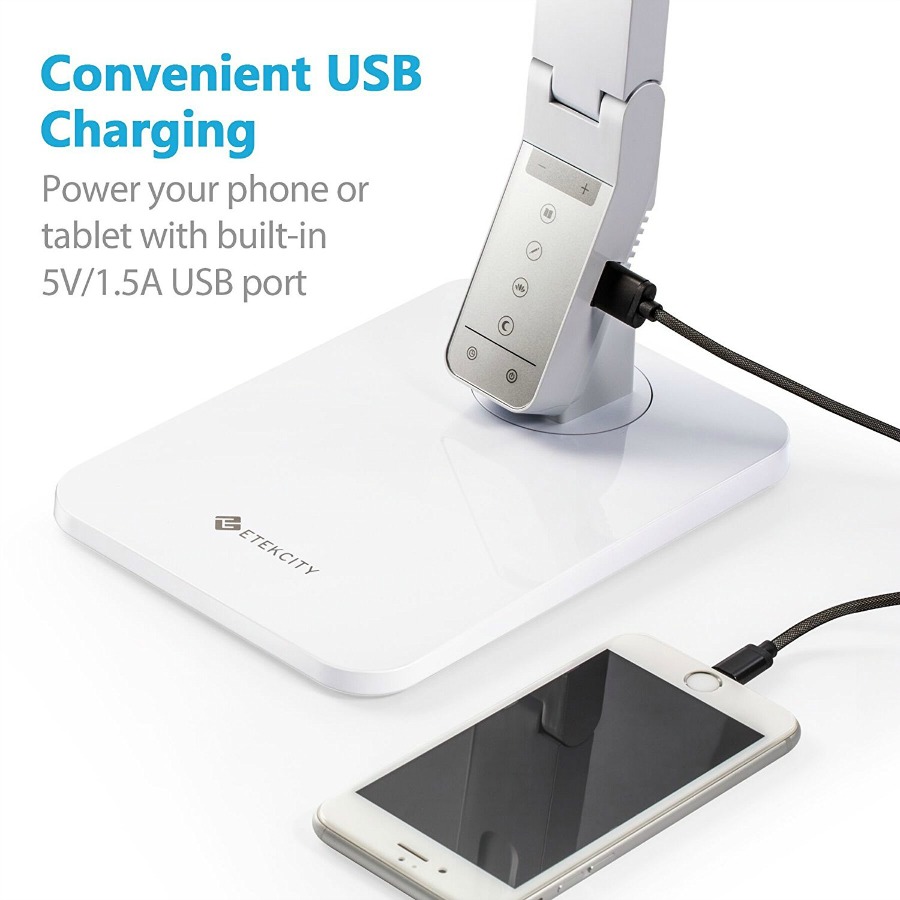 Etekcity LED Desk Lamp: Where to Purchase?
Want to purchase this awesome lamp for yourself or someone in your family? You can buy the Etekcity LED Desk Lamp on Amazon.com for only $22.49. If you have Prime Membership (you can get a 30 day free trial), you can also get free two day shipping! Make sure to pick it up today while it is at this awesomely low price.