Do you carry a wallet on a daily basis? Don't get me wrong, I love purses but on a daily basis, I prefer having something small that I can put in my jean pocket with my cellphone. I even tried having one of those cases that are a combination wallet (which unfortunately was a disaster). In the end, I always went back to a 'small' men's wallet that wouldn't fit in any of my women's jeans and was, quite honestly, so big and bulky it was uncomfortable. At least it wasn't my husband's wallet, which was so huge I honestly don't know how he sat on it at all when he wasn't wearing cargo pants/shorts.
To say the least, we both needed something different and no matter where I looked, no one had something that looked small, well-made, and practical. To be quite honest, I was surprised when one of my favorite companies – KORE Essentials (check out their belts, they rock) – wrote to me and asked if we would be willing to review one of their new KORE Essentials Slim Wallet + Carbon Fiber Money Clip. Not only did I say yes after watching the video, I immediately ordered the other wallet they sold for my husband, hopeful that it would make life easier for him as well. When they both arrived, I couldn't wait to start testing!
KORE Essentials Slim Wallets: What are They?
Struggling to find the perfect wallet that is not only practical, but slim? If so, we think you will love the KORE Essentials selection of Slim Wallets. These minimalist wallets are made using full-grain leather and lined with RFID (radio frequency identification) blocking material to protect you from unwanted credit card scanning and theft. Best of all, they are extremely sleek and small, turning even the bulkiest of wallets into a thin, easy to use wallet that is not just beautiful, but more organized. To see more, make sure to check out the KORE Essentials Bi-Fold Slim Wallet and KORE Essentials Slim Wallet + Carbon Fiber Money Clip (video featured below) here!
KORE Essentials Slim Wallets: Our Thoughts
Before I go any further, I have to admit, I fell in love with these wallets on first sight. I had never had a wallet that felt this weightless with so many cards, even with the money clip. In all honesty, I still haven't seen how many cards mine will hold since with all my cards, it still feel light and roomy. What makes the KORE Essentials Slim Wallet + Carbon Fiber Money Clip so different, however, is its smart pull tab, which conceals your cards until you need them, then makes them quickly accessible without having to dig or possibly lose cards. I have honestly had people stop me in stores asking me where I got my wallet since they couldn't believe how much it held while still being small and stylish. As well, it fits easily in just about any pocket I've tried, making it the best wallet I have ever owned, hands down.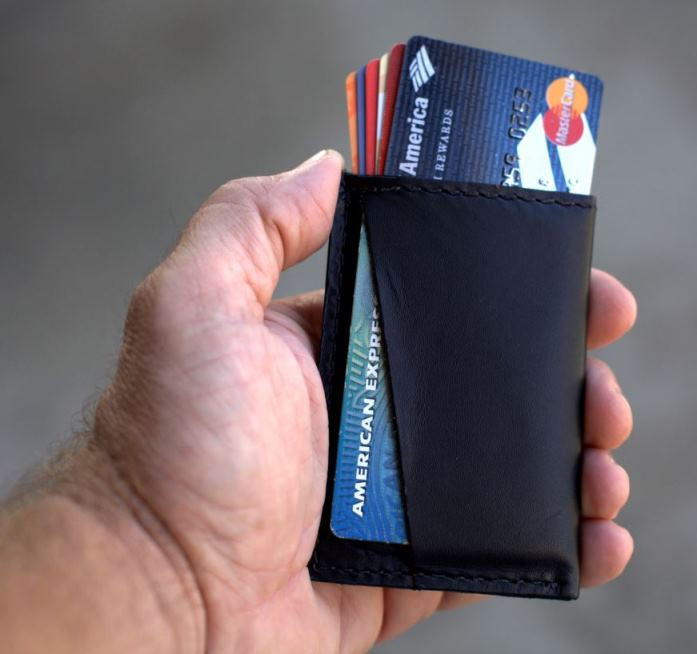 My husband actually had a similar experience with his own new wallet – the KORE Essentials Bi-Fold Slim Wallet. He has always been a fan of this style of wallet and I was truly hopeful it would work for him. What amazed me the most, however, was that everything in his old giant wallet fit in this slim wallet. The secret was the smart pull tab, which hid inside the wallet itself (unlike mine which pulls from the top). It still amazes me just how little space it takes, especially since I now have problems finding his wallet (I'm used to looking for a big, bulky thing that was hard to miss). I actually don't think my husband could be happier with this wallet (when I asked what he thought about it, he said it should be a one word review – awesome!)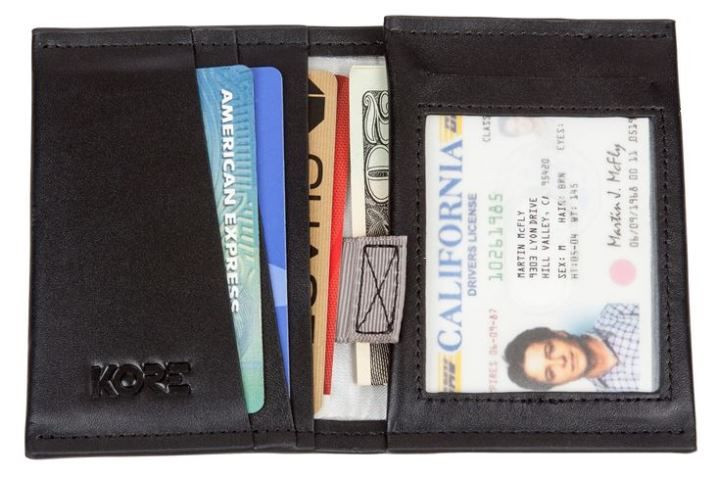 If you need a new wallet or are looking to give one this holiday season, we highly recommend checking out these wallets, no matter which design you prefer. We are certain you won't regret it! Based on our own experience, we are delighted to give both of KORE Essentials Slim Wallets an A+ rating!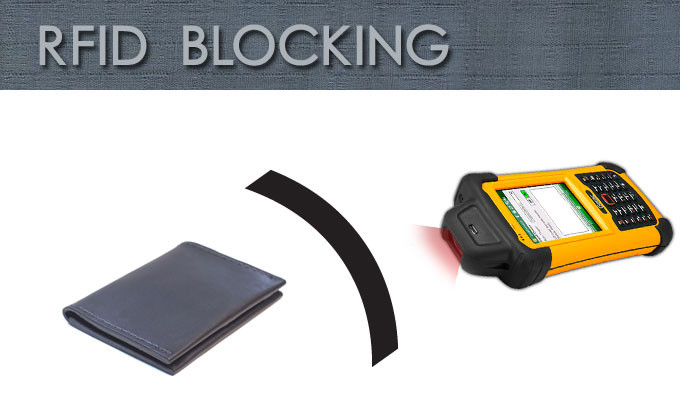 KORE Essentials Slim Wallets: Where to Purchase
Want to purchase one of these wallets for yourself? You can buy the KORE Essentials Bi-Fold Slim Wallet and KORE Essentials Slim Wallet + Carbon Fiber Money Clip ($59.95) on the KORE Essentials website. We are certain that once you try these wallets, you will see why we are crazy about them!
Want to learn more? Check out KORE Essentials on Social Media!
Facebook |  Pinterest | Youtube | Instagram | Google +
Disclosure: Budget Earth did not receive monetary compensation but did receive products for review purposes. All opinions on this product are my own and may differ from our readers' opinions.
Would you like to have your products featured in a giveaway event? Want to increase your social media exposure? Contact susan.l.bewley@gmail.com to see how I can help YOUR company today!