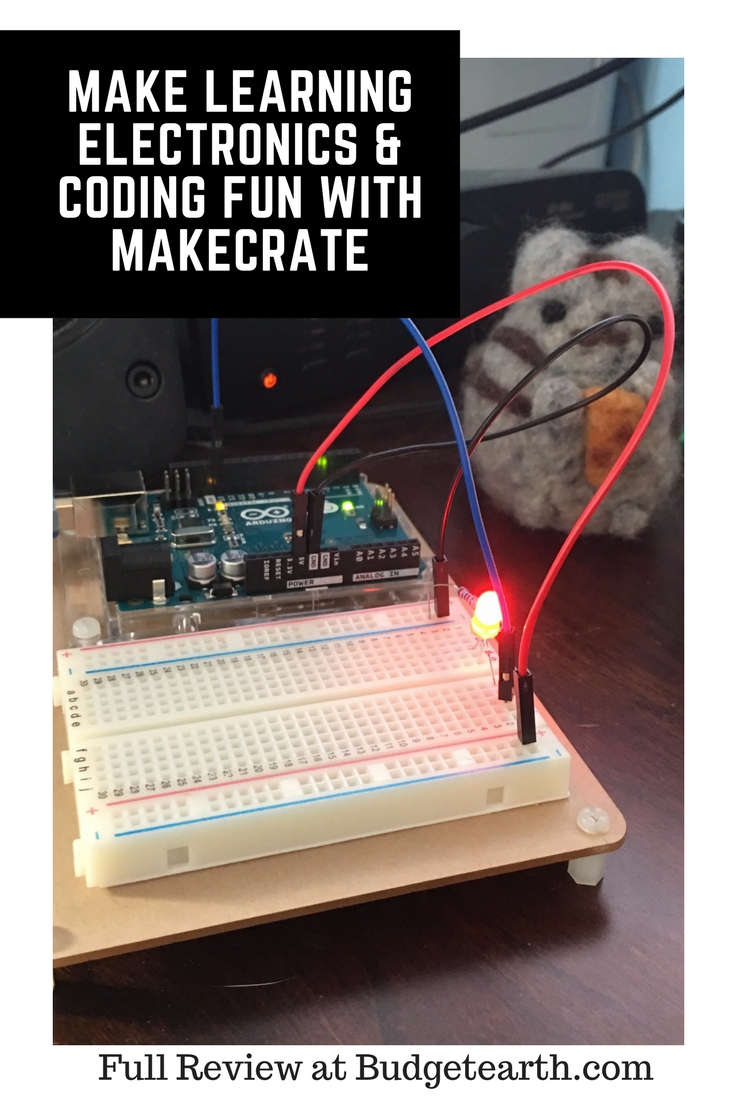 Do you love to learn? In our household, learning has always been something important to my husband and myself. It isn't just because I was an educator and him an engineer, we have both loved learning our entire lives. Nothing is more fun than getting something new and interesting in our hands. One of the things I have always regretted though was never really having much time to learn about electronics and coding, something that my husband especially loves as an computer engineer. While I have built my own computers, past a certain point I usually feel a bit lost in the technical details, even though I'm happy when he will sit down and explain things to me.  As someone who is curious about such things, I was especially delighted when I was approached to review the first 3 months of a brand new subscription box – MakeCrate. After taking a look at this box, I couldn't wait for our first projects to arrive!
MakeCrate: What is It?
Looking for a fun way to learn about electronic and coding? If so, we think you will love MakeCrate – a fun subscription box that ships electronics and coding kits right to your door. Best of all, the box is designed for adults and kids (middle school age and up), allowing the whole family to learn together! All their projects are designed to introduce and reinforce engineering, electronics and coding skills, as well as help build the following skills:
Problem Solving
Troubleshooting
Circuit Design
Algorithm Development
Writing & Testing Code
One of the things that is so cool about the instructions and videos, is that they are produced by a team of educators working to ensure that all the instructions are clear as possible and never a barrier to having fun. Each project also undergoes extensive user-testing to insure that each project is an approachable success.  Also, you can expect each MakeCrate to include:
An Arduino Microcontroller
Acrylic Baseplate
Breadboard
Resistors
Jumper Wires
Monthly Step-By-Step Printed Instructions.
Every subscriber also has access to the MakeCrate community, an online forum with video tutorials, additional monthly challenge projects, guides, and question and answer portals to help everyone understand their way through projects. The whole goal of this box is making learning electronics and coding fun for anyone without being overwhelming.
MakeCrate: Our Thoughts
I must admit, the geek in me totally came out when this box arrived. As someone who loves computers and technology, I couldn't wait to dig in and start building. With my husband being an engineer, he was just as excited to sit down and go through the project with me, going into quite a bit of detail as we built together. While I may have been a tiny bit intimidated at first, the instructional booklet for each of the projects and the detailed videos really helped. When you finish each of the projects, you really feel like you accomplished something. They even walk through everything with the process, teaching you why the code works and what you need to do when you are ready to start programming it yourself (something important for later projects).
Honestly, this is one of the few subscription boxes I have tried that has had me eager to move to the next box and learn. We are definitely continuing our subscription with MakeCrate and I highly recommend this box to anyone who is interested in learning more about electronics, hardware, and coding.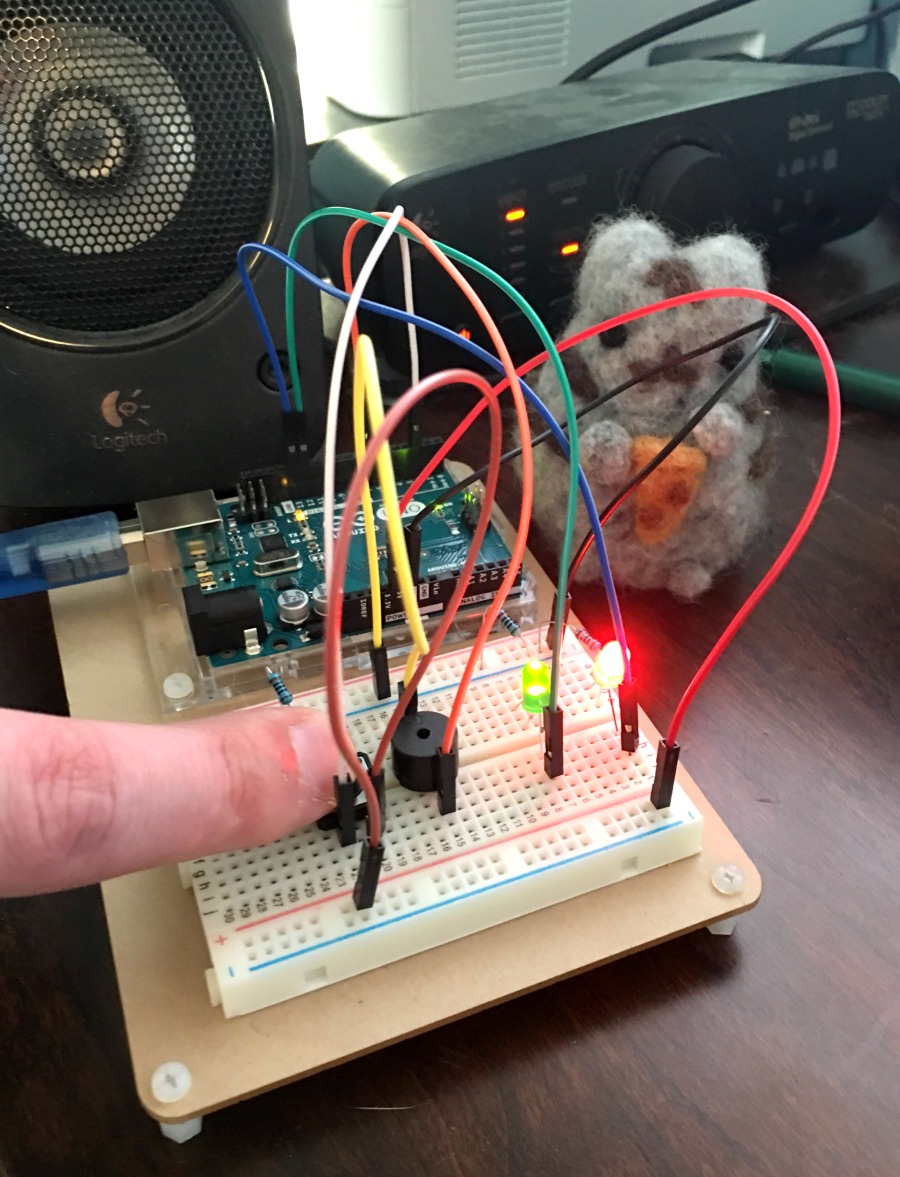 MakeCrate: Where to Purchase
Want to purchase this awesome subscription box for yourself, or possibly a special child in your life? You can find the various membership programs on the MakeCrate website, allowing you to subscribe to this awesome learning box for as little as $30 a month! Who knew that learning about electronics and coding could be so much fun!?
Want to learn more? Check out MakeCrate on social media!
Facebook | Twitter | Instagram