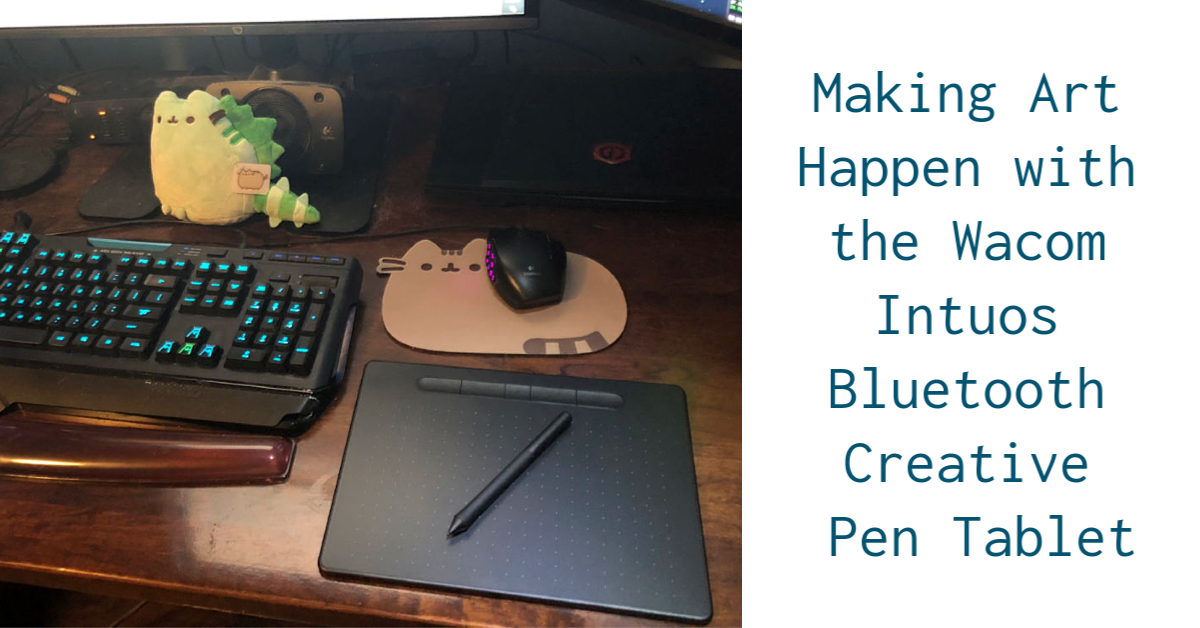 Are you someone who loves to draw or is interested in creating digital artwork? Ever since I was a small kid, I have loved created art. It was something that was always put on the backburner since my family worried it would hurt my success in my life. Most of the artists they knew barely got by or had multiple jobs, especially since getting art distributed in the 80's/early 90's was quite challenging. Today, the internet makes creating and learning to draw so much easier, especially if you are willing to learn digital art. It is actually one of my biggest regrets, giving up my degree in graphic design in college. Now, I am slowly getting back into art, especially with my husband buying me a very large Wacom tablet for my birthday a while back. My problems with my first tablet, though, are that it is very advanced, large, and quite intimidating to someone just getting started. As I'm starting to learn to take my artwork digital, I recently learned about a new tablet that seemed perfect for a beginner like me – the Wacom Intuos Bluetooth Creative Pen Tablet.
For anyone who is into drawing, having a Wacom tablet for their computer is one of those dreams come true, especially since they are traditionally quite expensive. With the latest addition to the Wacom line, they have finally released a capable drawing tablet, at a workable price range, that is also quite user friendly. This medium-sized tablet was designed for people who have large monitors (or a multi-monitor setup) who are serious about learning art, or already in the thick of it, creating artwork, drawing manga, or even touching up photography at home.
Wacom even made it fairly easy to use with express keys, allowing to customize your drawing experience by making shortcuts to your most used features (functions like copy and undo, or brushes for those who don't make mistakes!). Probably the biggest deal to someone like me who learned to draw on paper is the Wacom Pen 4K – a cordless, battery free pen that is extremely pressure sensitive. This is so sensitive that the pen and tablet combo has 4096 pressure sensitivities, allowing you to easily and naturally draw thick or thin lines,  as you would normally on paper. In other words, the Wacom Intuos Bluetooth Creative Pen Tablet is for anyone who wants to make digital art feel seamless.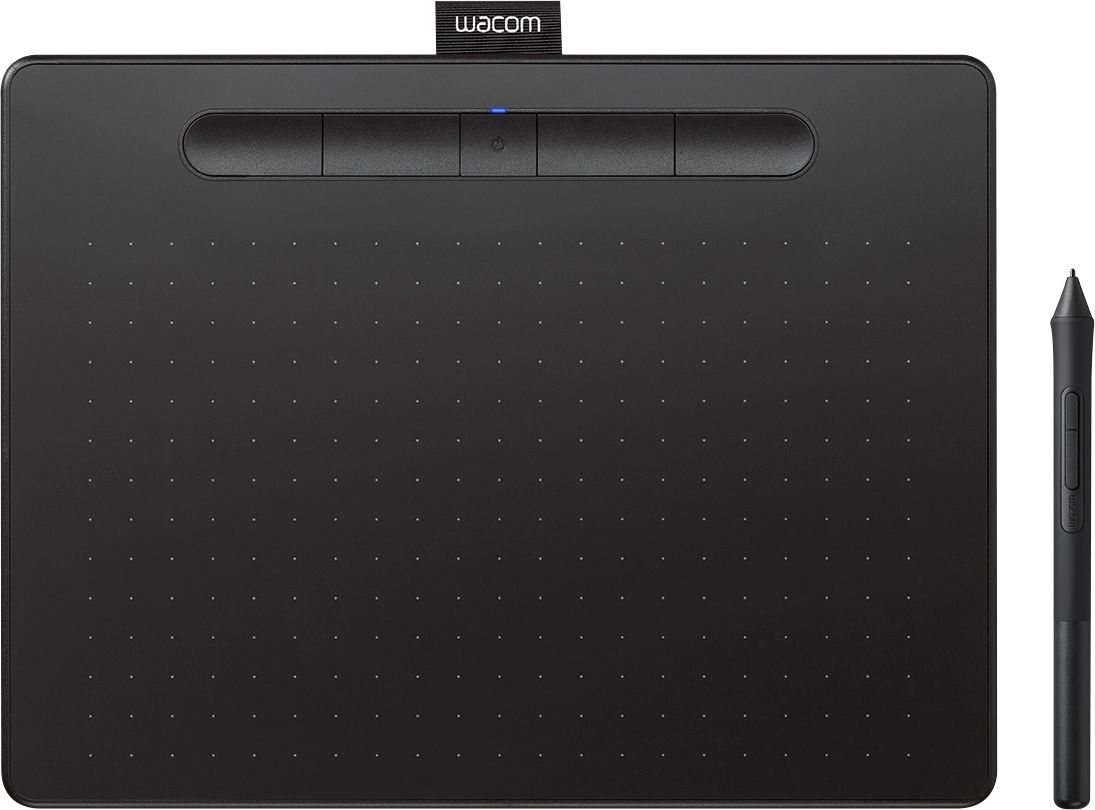 What else makes this tablet so amazing, especially to someone who already has a larger Wacom tablet?  Probably the biggest is its ease of use and how it is a medium size tablet without the typical medium size activity area. In other words, most of the tablet itself is work area, not just a small area like most similar size or smaller tablets. When I get my large drawing tablet out, it requires me removing almost everything from my desk, sometimes even including my keyboard since it takes such a large amount of space, so this is handy for me when I can't commit to a long practice time!
As well, it is Bluetooth compatible, meaning you no longer have to fight with a cable in your work area, which is pretty amazing when you are working with limited space, and especially while traveling. Its design also makes it perfect for both left and right handed artists. Add in free copies of Corel Painter Essentials (drawing/painting), Corel Aftershot (photo-editing), and Paint Pro (comic mangas), and it is easy to see why the Wacom Intuos Bluetooth Creative Pen Tablet is perfect for artists of all levels.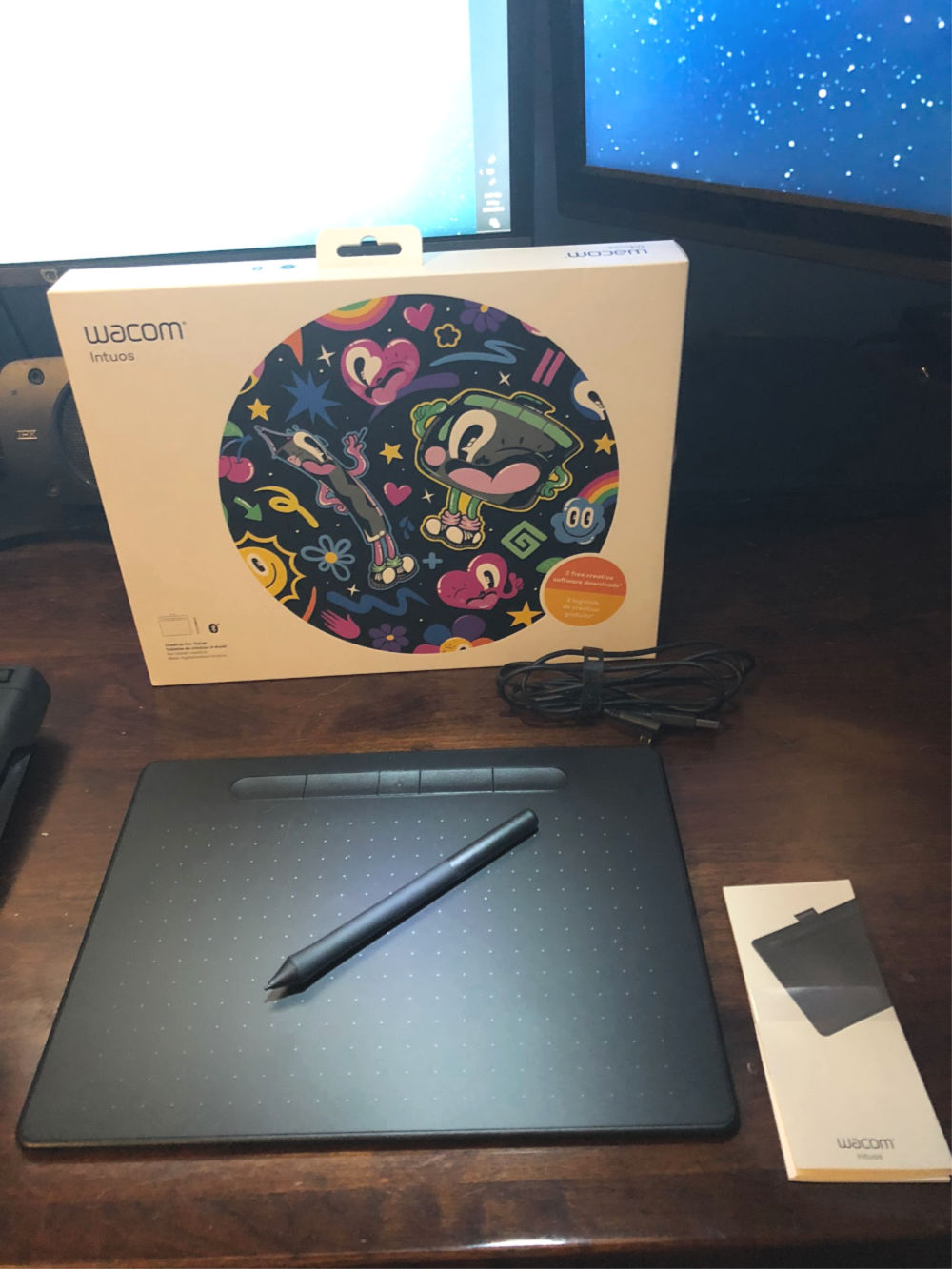 Personally, I feel more inspired to do artwork after getting this tablet since it makes the whole learning experience so much easier. If you are looking to get a tablet for yourself or an artist in your family, I highly recommend trying the Wacom Intuos Bluetooth Creative Pen Tablet. Even better, you can get this tablet at an amazing price at Best Buy and enjoy their price match guarantee, making sure you get the most for your money. Who knew that learning digital art could be so easy and affordable?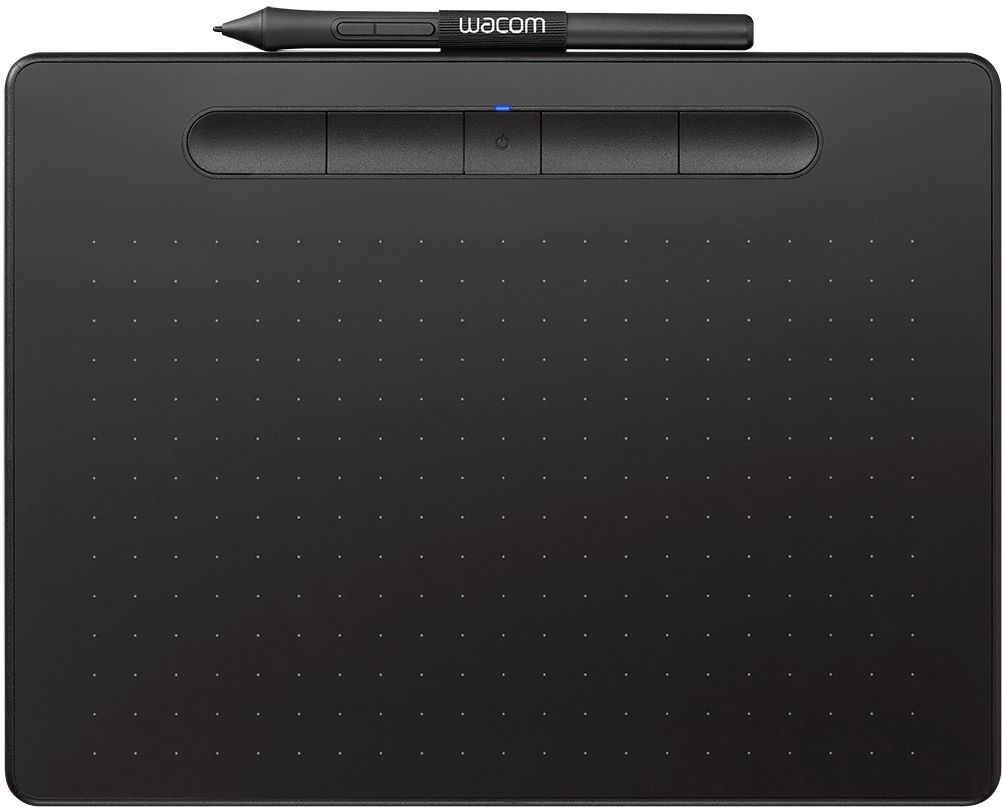 ---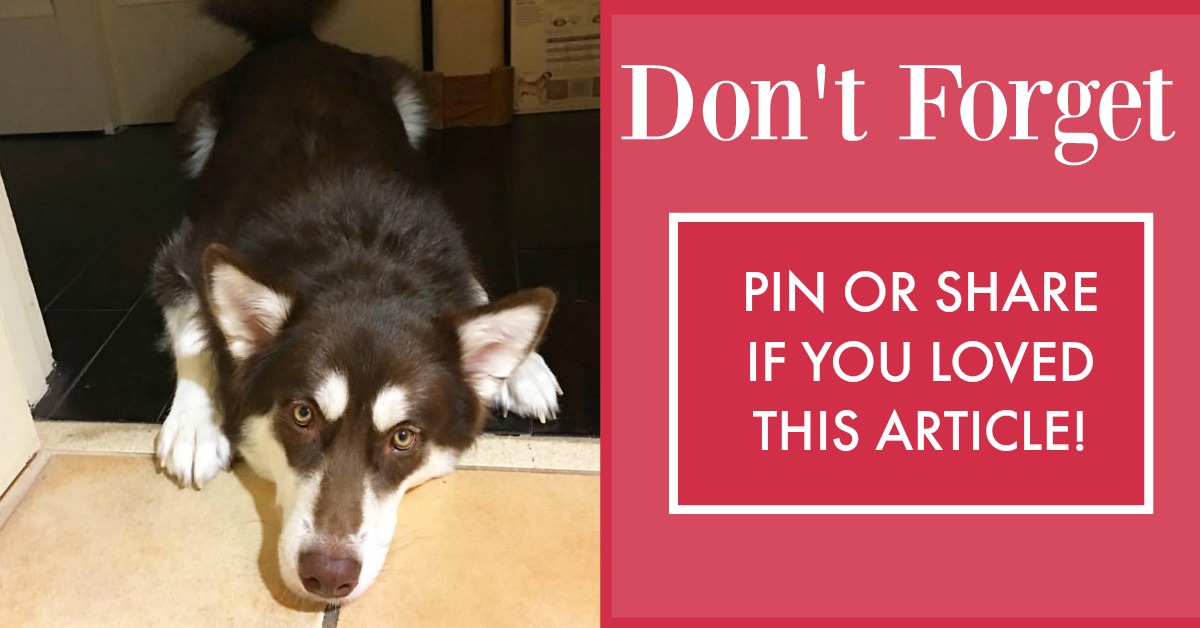 ---