Disclosure: Budget Earth received products for this review. All opinions, however, are honest and my own.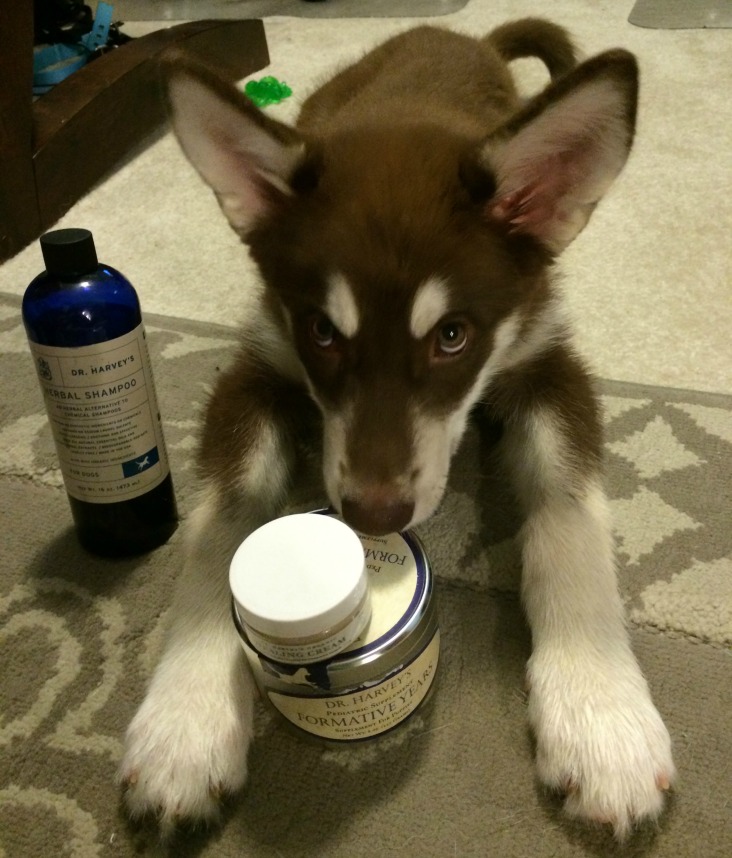 As some of you know, having a new puppy in the house is a lot of work. Not only do you have to worry about safety, but making your puppy has the right products for their sensitive skin and food that meets their nutritional needs. For people who love being as natural as possible with their dogs, we may stress a bit too much when it comes to Ivi since we want to make sure she has the best. Of course, this also means it has to taste good and be effective since we don't want to give her any bad experiences either. Luckily, Dr. Harvey's has the right combination of products to help pet parents like us get on the right track with their newest family member!
Dr Harvey's for Puppies: Formative Years Pediatric Supplement
Trying to find a fantastic, all natural supplement filled with vitamins and minerals for growing puppies? If so, we think you will love Dr. Harvey's Formative Years Pediatric Supplement. This supplement is formulated using a mix of herbs that are designed to be mixed in a base of whole food as part of an all-natural diet for puppies, giving them the crucial nutrition they need to properly grow during their early weeks, months, and years.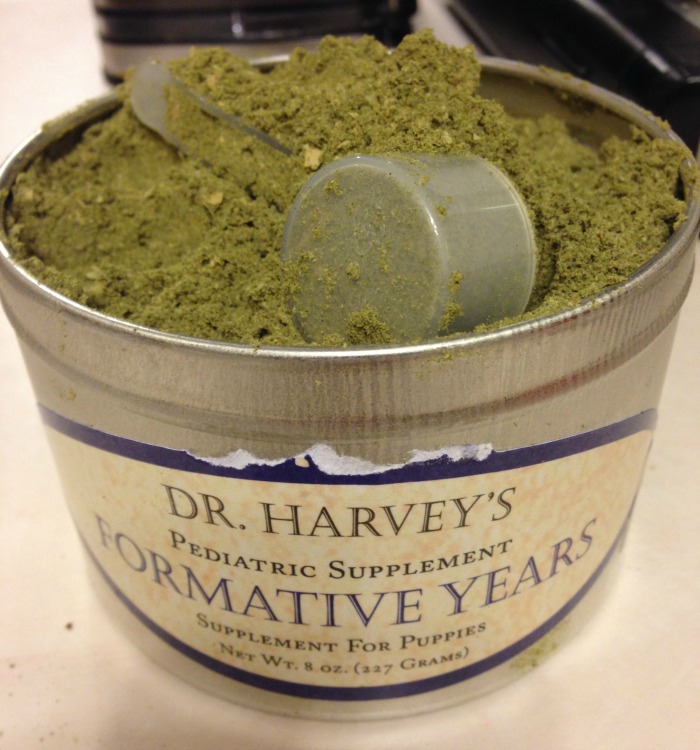 We have been adding this supplement to Ivi's dehydrated food, giving us the extra reassurance that she is getting everything she needs to make sure she has everything to stay healthy, without growing too fast. Based on our own experience, we are happy to give Dr. Harvey's Formative Years Pediatric Supplement an A+ rating and are planning on keeping Ivi on this supplement throughout her puppy and young dog timeframe.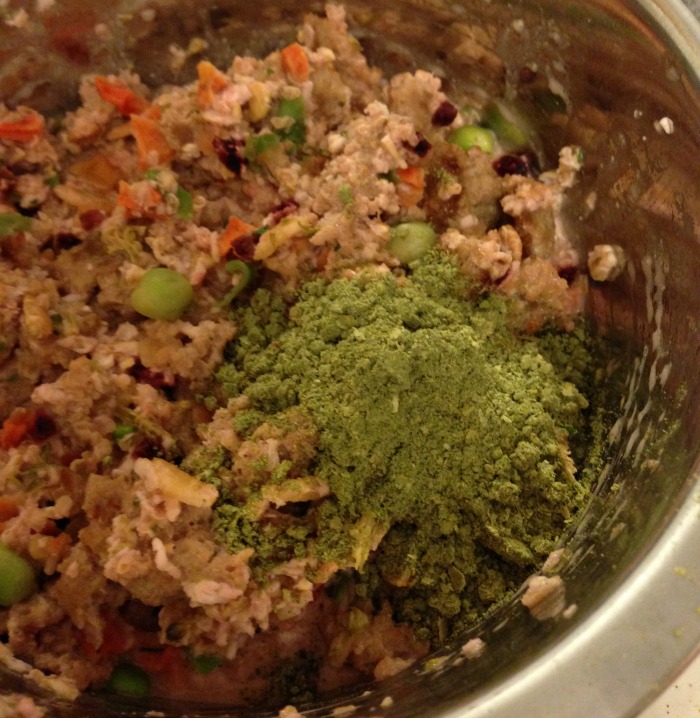 Dr Harvey's for Puppies: Herbal Shampoo
Looking for a gentle, amazing smelling herbal shampoo for your favorite canine friend? If so, we think you will love Dr. Harvey's Herbal Shampoo. This all natural and organic, synthetic chemical free shampoo is made in the United States and uses only human-grade ingredients, including pure essential oils and soothing extracts to sooth and moisturize even the driest, most itchy skin. Best of all, it contains no synthetic ingredients or preservatives, including SLS, DEA, parabens, dyes, or coloring agents.  As well, this guilt-free shampoo is also cruelty-free, contains no animal byproducts, and is environmentally friendly as well, leaving your dog smelling amazing without having to worry about harm to other animals or the planet. As well, this hypoallergenic formula is perfect for puppies and dogs with allergies, making it ideal even for the messiest dogs who frequently need baths.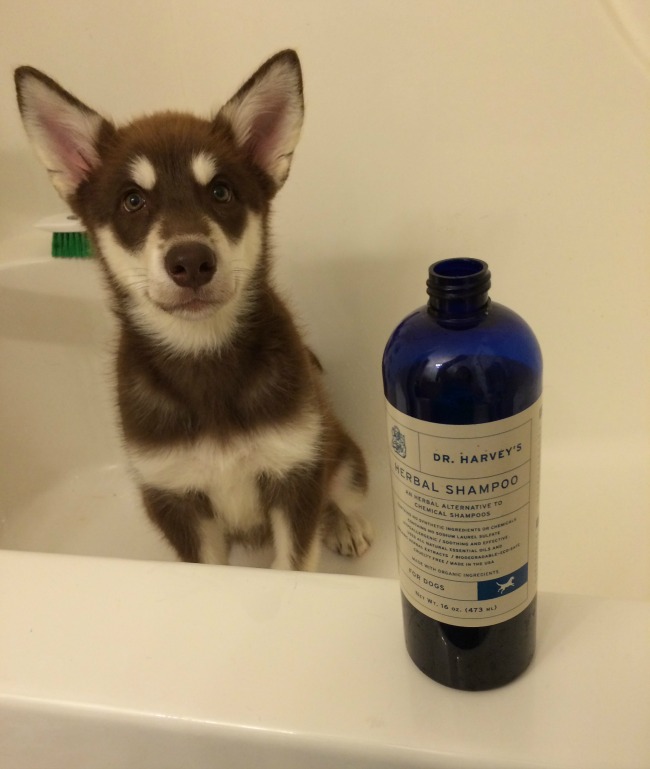 We use this shampoo actually for Reya and Ivi both. It is gentle enough to use on puppies and the scent is absolutely wonderful! As we started in our previous review of this shampoo, we also use it with Reya to calm her down since she absolutely hates bath time. It naturally calms her and leave her feeling relaxed and happy. For Ivi, the tail is wagging during the entire bath experience and she loves smelling it during her entire time in the bath. Best of all, her fur is so fluffy and soft after the bath. Based on our own experience, we are happy to give Dr Harvey's Herbal Shampoo an A+ rating!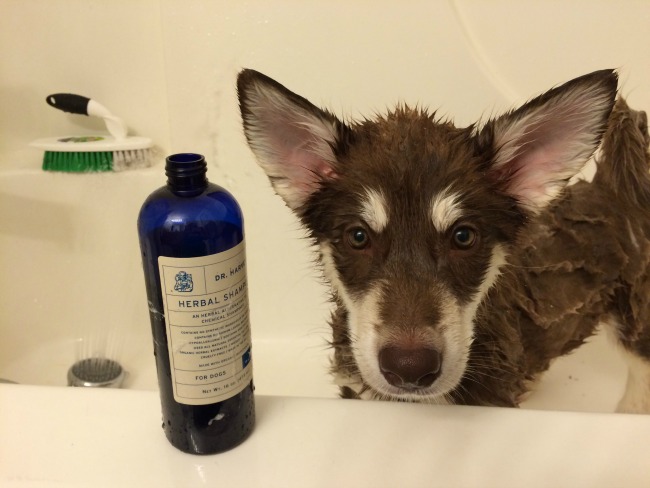 Dr Harvey's for Puppies: Organic Healing Cream
Want a first aid cream design for dogs? If so, we think you will love Dr. Harvey's Organic Healing Cream. This cream is completely safe for dogs and is a combination of healing herbs in a base of organic shea butter designed to used on minor skin irritations, hot spots, rashes, cut, sunburns, and itchy areas. Best of all, it is non-toxic, meaning that if dogs lick it, it's okay! To learn more about this wonderful cream, watch the video below!
Personally, I am very excited to have this cream. I have looked at other first aid creams on the market was upset with some of the ingredients. That and I really don't like having to put my dog in a "cone of shame" just because I don't want them licking a cream that is only safe topically. For us, this is a lifesaver with Ivi since she is constantly getting into trouble, and putting her paws in places they shouldn't be – or sometimes going down the stairs a bit too fast outside on the concrete.  As well, Reya has a bad habit of sometimes biting her paws in an attempt to bite her nails, causing minor paw injuries. Based on our own experience, we are delighted to give Dr. Harvey's Organic Healing Cream an A+ rating and highly recommend it to all of our readers with pets!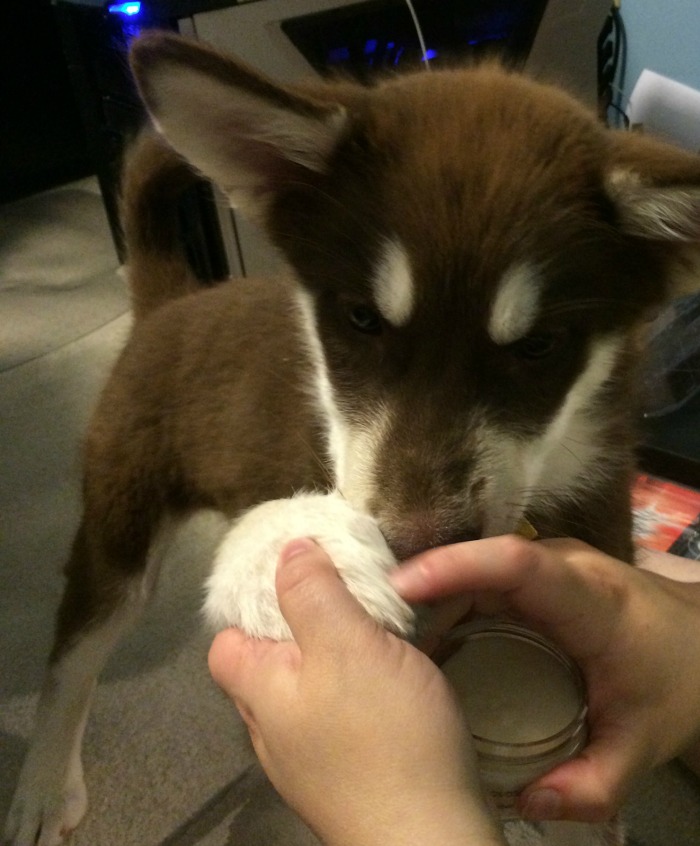 Dr Harvey's for Puppies: Where to Purchase
Want to purchase one of the wonderful products featured in this article? Head over to the Dr Harvey's website to see their full line of amazing, all-natural products for dogs and cats. We are certain that once you try them you will love them just as much as us!
Want to learn more? Check out Dr. Harvey's on social media!
Facebook | Twitter | Youtube

Disclosure: Budget Earth did not receive monetary compensation for this review, but did receive products for review purposes.  All opinions on this product are my own honest assessment, and may differ from our readers' opinions. 
Would you like to have your products featured in a giveaway event? Want to increase your social media exposure? Contact susan.l.bewley@gmail.com to see how I can help YOUR company today!