Disclosure: Budget Earth received products for this review. All opinions, however, are honest and my own.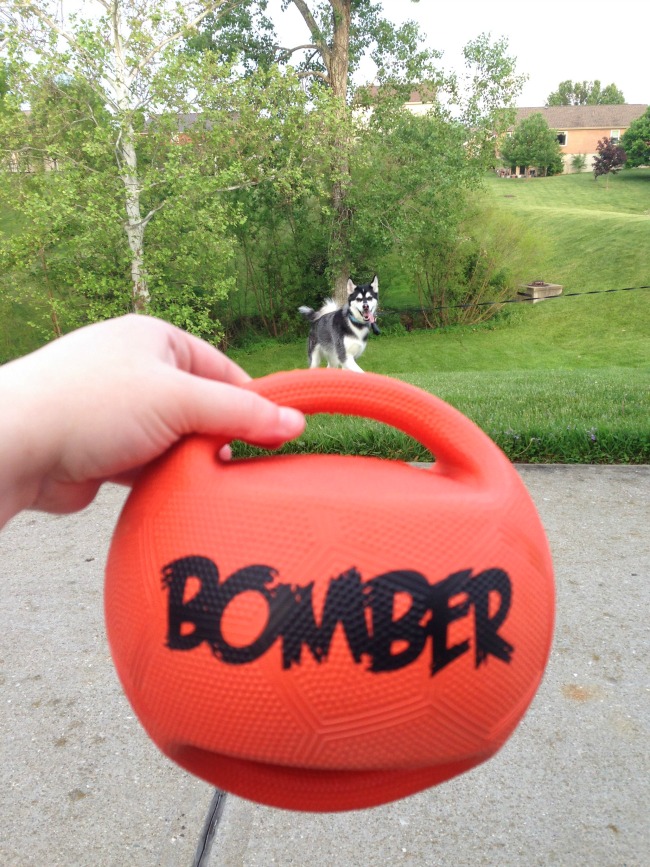 Like many dogs, my Reya is full of energy.  While both of us work from home, it doesn't mean that Reya doesn't spend 9-5 cooped up in the house, dreaming of being outside more than a few minutes here and there. She wants to run, play, and enjoy the beautiful warm weather.  Once work ends though, she is ready for bouncing and running in our backyard. To help her burn off some of that excess energy, we love going out with a variety of outdoor toys that we think she will find fun and interesting. Lately, we were introduced to a new outdoor toy that seemed perfect for high energy dogs like ours – the Bomber by Zeus!
Bomber by Zeus: What is It?
Looking for the perfect outdoor toy for dogs of all sizes? If so, we think you will love the Bomber by Zeus! With two very strong handles and a hollow chamber, this ball is perfect for tugging, kicking, throwing, and even cuddling after a hard round of playing. Made from 4 mm natural rubber, it's designed to support the constant stress of highly active dogs, allowing dogs to have fun chasing after this fun ball with owners, or cooling off in the summer heat in the pool as they swim after this ball.  One thing is for certain though – once your dog tries out the Bomber, playtime outdoors will never be the same again!
Bomber by Zeus: Overall
Before I go any further, I have to say that this may be Reya's new favorite outdoor toy. Normally, Reya has to warm up toys like this and she has to rough house with my husband for a bit before she gives ball-like a toys a chance. From the moment my husband threw this toy, our girl was hooked! She was running around the yard carrying it, pulling it, and was even catching it in midair while it was thrown. After about ten minutes of good running and playing, she was exhausted and happy after some hard play. My guess is that the weight of the toy and running wore out our normally high energy, happy go lucky dog. After playing with this toy, she was ready for a big bowl of water and a nap while mom and dad took care of some planting outdoors. I honestly cannot remember the last time she loved a toy as much as the Bomber. Based on our own experience, we are happy to give the Bomber by Zeus an A+ rating!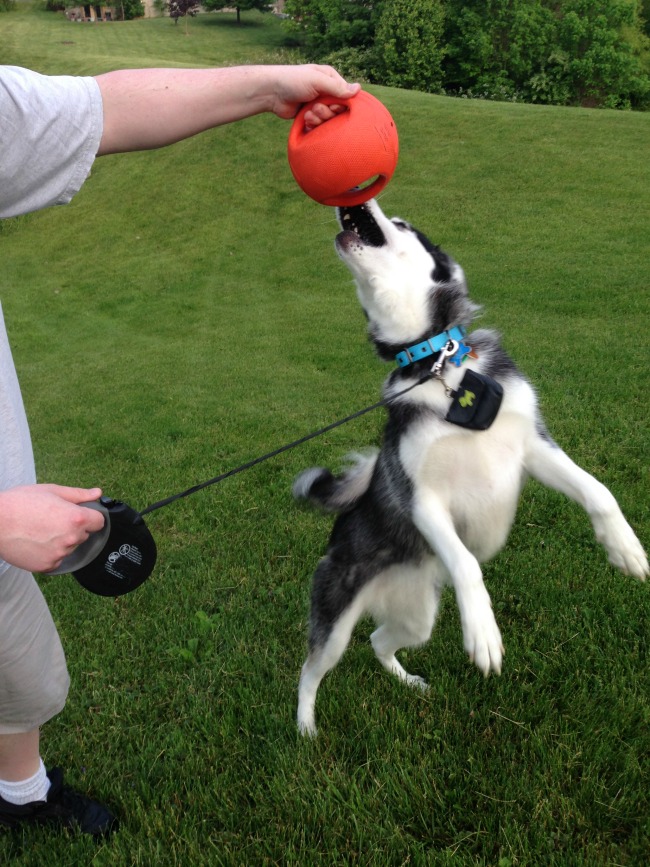 Bomber by Zeus: Where to Purchase
Want to purchase this cool toy for your favorite dog? You can find the Bomber by Zeus on Amazon.com for $12.45 for the 4.5 inch version or $19.99 for the 7 inch version (featured in this review).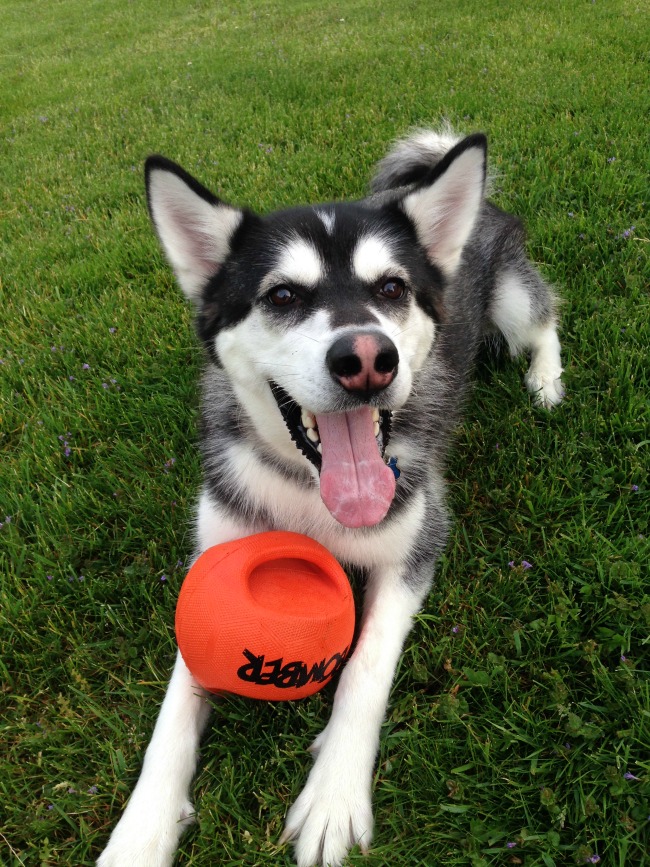 Want to see more awesome dog items? Check out Rolf C Hagen on Social Media!
Twitter | Instagram | Youtube

Disclosure: Budget Earth did not receive monetary compensation for this review, but did receive products for review purpose.  All opinions on this product are my own honest assessment, and may differ from our readers' opinions. 
Would you like to have your products featured in a giveaway event? Want to increase your social media exposure? Contact susan.l.bewley@gmail.com to see how I can help YOUR company today!