Disclosure: This post is a sponsored post. I am being compensated to help spread the word about Reptile Ownership, but Budget Earth only shares information we feel is relevant to our readers. petMD and PetSmart are not responsible for the content of this article.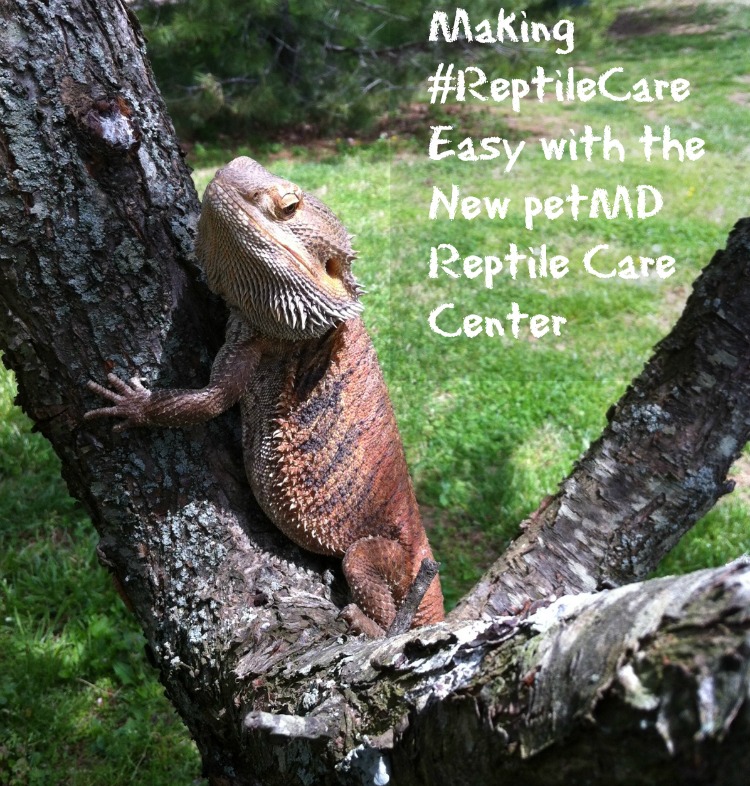 Are you a reptile owner or someone who is considering welcoming a reptile in your home? While everyone mostly sees Reya and Ivi on the blog, we have actually been reptile owners far longer than dog owners. Our first reptile entered the house over a decade ago and we have over the years had something like 15 bearded dragons, and two red eared sliders (aquatic turtles). Even though we are down to only the two turtles and one bearded dragon, they are a major part of not just our lives, but the lives of our dogs as well. Reya especially looks out for them and is upset if they are not in the house.
Over the years, we have actually had quite a few people ask us about reptile care and how reptiles are as pets, too. While we were once very active in the reptile community, we learned quite a few lessons the hard way. Our first bearded dragon, Tiamat, died because we didn't know about the need to give her calcium and vitamin dust on her food. After our first mess up, we read countless books about bearded dragons, research papers, and anything we could relating to reptiles, having devoted over a decade of our lives to our bearded dragons – welcoming them in our home like true family. We just wish we had great resources available to us when we first became reptile owners over a decade ago. Unlike in the past, however, we now have an amazing resource to give to new pet reptile owners when it comes to reptile care – the new Reptile Care Center on petMD®!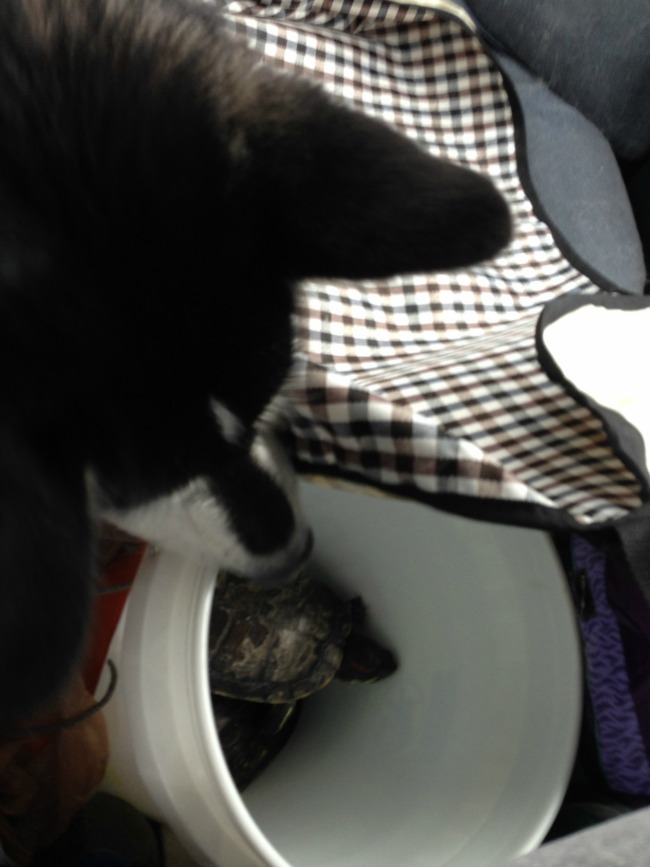 So, what exactly is the new Reptile Care Center on petMD? It is a fantastic new resource for new and old reptile owners alike, offering the information they need to make sure they succeed. You can find information pertaining to bearded dragons, snakes, tortoises, turtles, and even other types of lizards. Even though many people don't realize it, reptiles are not always easy animals to care for, and sometimes even the simplest of mistakes can leave you with you a very sick pet or worse.
With this new reptile care resource written by veterinarians and approved for accuracy and factual information, you have all the resources you need to make sure you and your new reptile are starting life on the right path. For example, you learn what type of food and vegetables you need to keep your new lizard happy, as well as the right temperature, humidity level, and what type of UVB light. Honestly, I wish my husband and I had such an awesome reptile care guide available to us when we first brought home our first bearded dragon, and the turtles. Best of all, petMD is constantly adding new resources, educating both new and experienced reptile owners alike on the latest information pertaining to reptile care.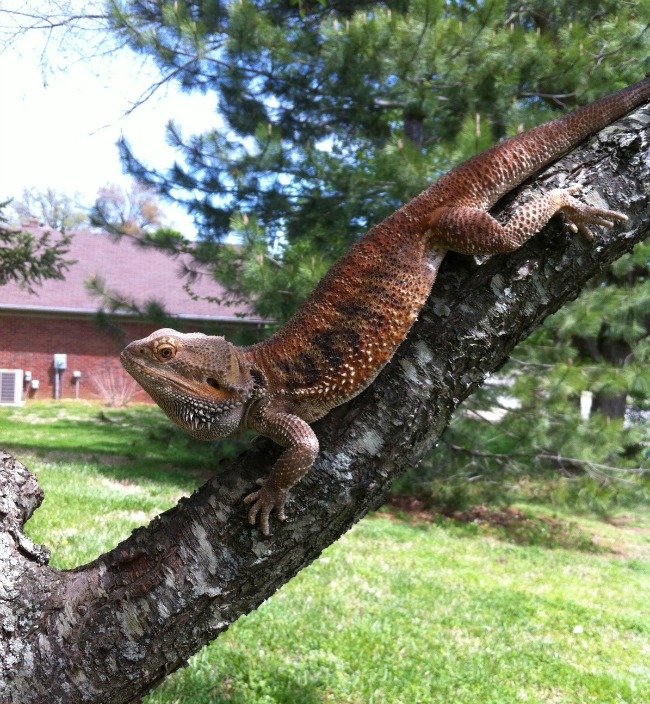 As well, you can learn some pretty interesting facts about the reptile you are considering adopting. For example, here are some interesting facts about bearded dragons:
Some bearded dragons can recognize and respond to their owners voices
The name "Bearded Dragon" comes from the pouch like skin folds (guttural pouch) under their necks, that are covered in spiny projections and look similar to a man's beard.
When they feel threatened, bearded dragons will flatten their bodies, puff out their beards, and open their mouths in a threatening manner to look bigger and try to scare off the perceived threat.
Bearded dragons will wave their arms, one at a time, to show submission to a large creature or dominant dragon.
Honestly, I am so glad that the reptile community now has such a wonderful resources. With the Reptile Care Center and Petsmart® Reptile Purchase Center (for purchasing recommend reptile care items), experienced reptile owners like me can help those looking to introduce a scaly friend in their household and make sure these owners have everything they need to make sure their reptile friends have amazing lives. I personally couldn't imagine life without my cuddly Hyperion, who is happy to show off to us daily. He and our other reptiles are 'therapy dragons' that have helped children with mental disorders learn and stay calmer when they go to visit a hospital environment.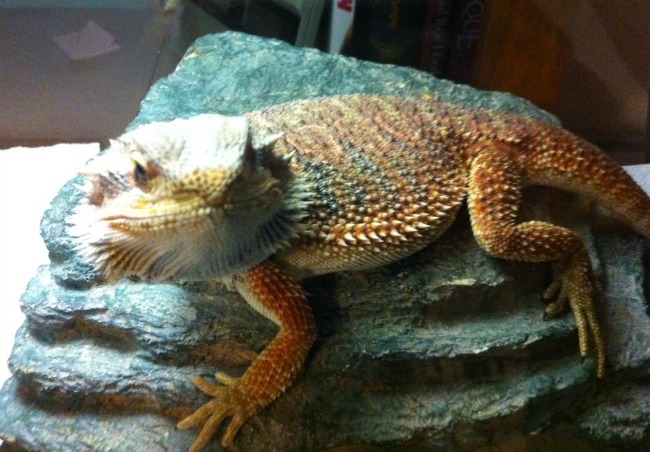 I am happy that I can help others discover the joy of owning bearded dragons and show them proper reptile care in a way that isn't intimating or confusing! To learn more, check out the Reptile Care Center for yourself!
Want to learn more? Check out the petMD Reptile Care Center on Social Media!

Disclosure: Budget Earth received monetary compensation for this post. All opinions on this product are my own and may differ from our readers' opinions.
Would you like to have your products featured in a giveaway event? Want to increase your social media exposure? Contact susan.l.bewley@gmail.com to see how I can help YOUR company today!