Disclosure: Budget Earth received products for this review. All opinions, however, are honest and my own.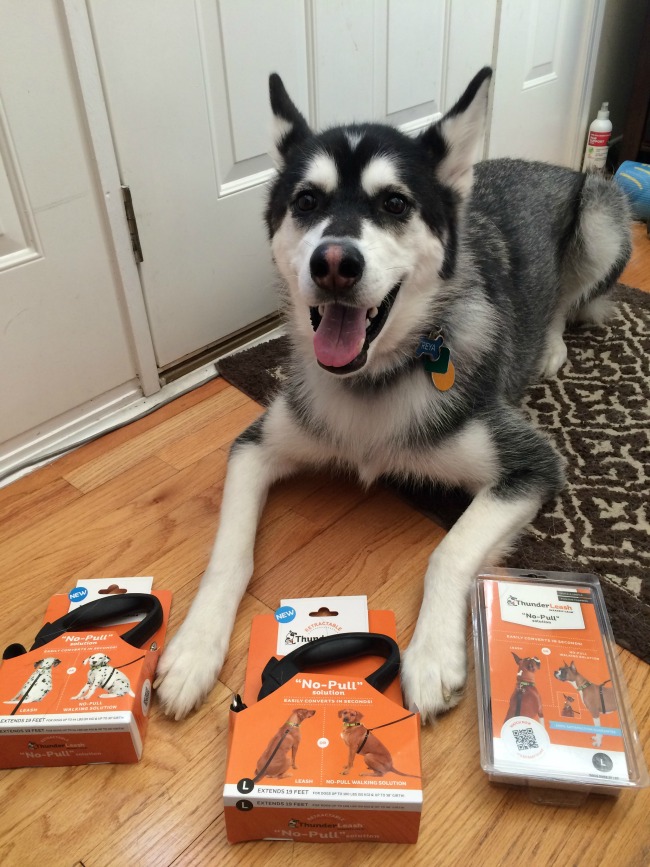 Do you have a dog that pulls during walks? While I love Reya, I dread bringing her out for walks at times. It isn't that she hates walks or people – quite the contrary. She loves people and can't wait to greet the outdoors with open paws every day. So excited, in fact, that she is dragging her mom everywhere, and I sometimes have to brace myself if she gets too excited. I know this only happens when she is very excited but there are times that I wish I could control her a bit better in those circumstances. Even though I think I'm fairly strong for my size, she is a dog originally bred for pulling sleds, and lets it be known during those times. As I was researching a variety of different methods to retrain her on her leash, I was approached by ThunderShirt, who introduced me to their newest product – the ThunderLeash. After reading a bit about it and how it worked, I knew I had to try it out for myself!
ThunderLeash: What is It?
Looking for the perfect no pull leash to make walks enjoyable with your favorite dog? If so, we think you will love the ThunderLeash, made by the same people who brought us the ThunderShirt. This innovative, easy to use leash is the easiest no-pull solution out there, and works with any standard collar. All you have to do is click the leash to your collar, wrap it around your dog, and then gently feed the leash into the special bracket on the leash itself. As you walk, whenever your dog pulls, the leash gently hugs them, reducing anxiety and often stopping pulling right in its tracks. Best of all, dogs and humans both love it since it makes walks an enjoyable, happy experience for everyone. It isn't shocking that this leash is recommend by professional trainers. ThunderShirt is so confident that this leash will work that they have a money back guarantee, making it no risk to you or your favorite pup! We are fairly certain, though, that once you try this leash, you will see why dog lovers everywhere love the ThunderLeash!
ThunderLeash: Overall
Before I go any further, let me make it clear, the ThunderLeash truly blew me out of hte water. We had tried other no pull solutions in the past, and in all honesty, none of them really worked with Reya. After walking around our cul-de-sac I was amazed that she went from an excited, pulling dog to a well trained, calm dog that wasn't pulling. In all honesty, before this leash, I even dreaded bringing her to the pet store without my husband, because she was so excited and pulling me everywhere. With the ThunderLeash, I was getting comments on her manners and how people couldn't believe 5'2″ me was there, alone, with such a big dog. It really was like a dream come true for me!
The hardest of actually using the Thunderleash is getting it adjusted for the first time. Getting the buckles just right is crucial to making sure the leash works effectively. Before my husband stepped in, I actually had it set a bit too loosely around her chest, and couldn't figure out why the leash wasn't working correctly. The good thing is that once the leash is adjusted you can easily get it on and off your dog in seconds, and the buckles that set the 'hug' range don't slide on their own. Being able to get my hyper dog outside without pulling is really amazing, and Reya is a completely different dog on walks now, even if she has been cooped up in the house all day dealing with her working humans in the office. I have also noticed, after a week of use, that she is now pulling less on her other leashes, making it perfect for everyday use and training too. Really, I have no clue how we survived so long with an energetic malamute without this leash. Based on our own experience, I am delighted to give the ThunderLeash an A+ rating and highly recommend it to all dog owners!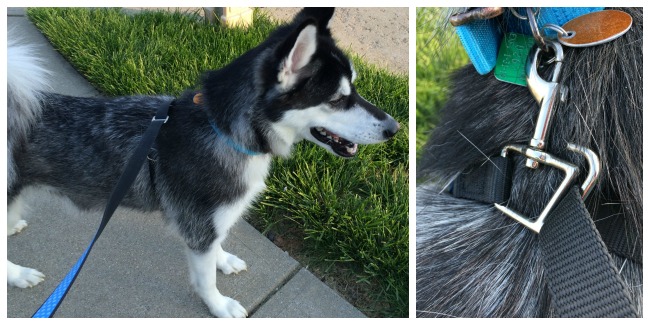 ThunderLeash: Where to Purchase
Want to purchase one of these awesome leashes for your own dog? You can find the ThunderLeash available as a standard leash or retractable leash on the ThunderShirt website. We are certain that once you try this leash, you will never go back to regular leashes again!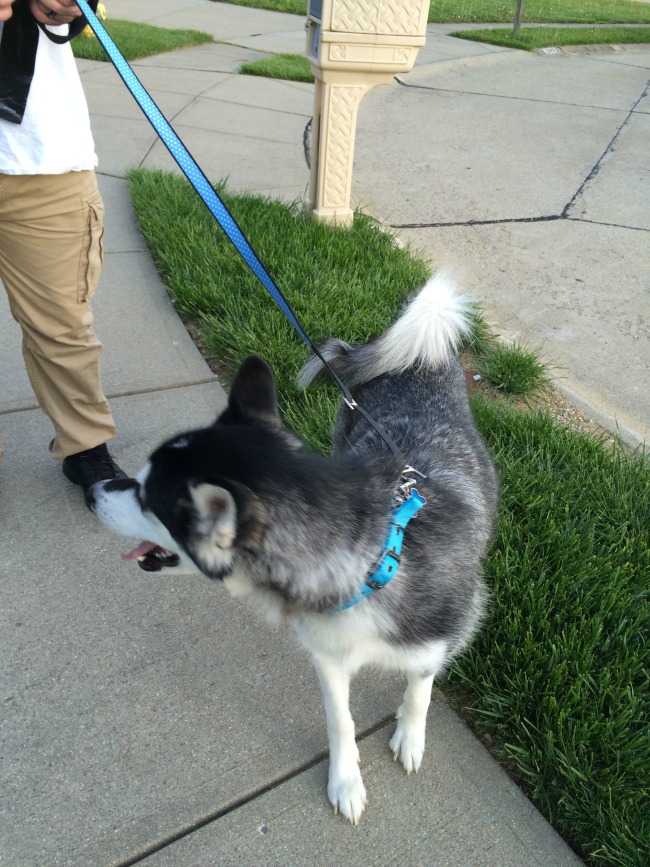 Want to learn more? Check out ThunderLeash On Social Media!
Facebook | Twitter | Instagram | Pinterest

Disclosure: Budget Earth did not receive monetary compensation for this review, but did receive products for review purpose.  All opinions on this product are my own honest assessment, and may differ from our readers' opinions. 
Would you like to have your products featured in a giveaway event? Want to increase your social media exposure? Contact susan.l.bewley@gmail.com to see how I can help YOUR company today!