Even though they are available all year, I love eating mangos as the weather gets warmer. I don't know what it is but the sweet flavor goes great with other summer fruits and vegetables. Normally I love making mango salsa and mango sorbet, but this year I want to be more experimentive, especially with this being the first full summer that we have a grill. With mangos being on sale now in our local grocery, I am determined to stock up and make some delicious treats. Knowing that many of you love mangos just as much as me, I decided to reach out to some of my favorite bloggers, who were delighted to share some of their family favorite mango recipes with everyone.
Below, we included 30 Mango-licious recipes that we are certain everyone in your family will love. Feel free to tell us what you think and share your own favorite recipes in the comments. All of you have shared some amazing recipes with me in the past and I'm always delighted to see what amazing things my friends and readers cook up in their kitchens!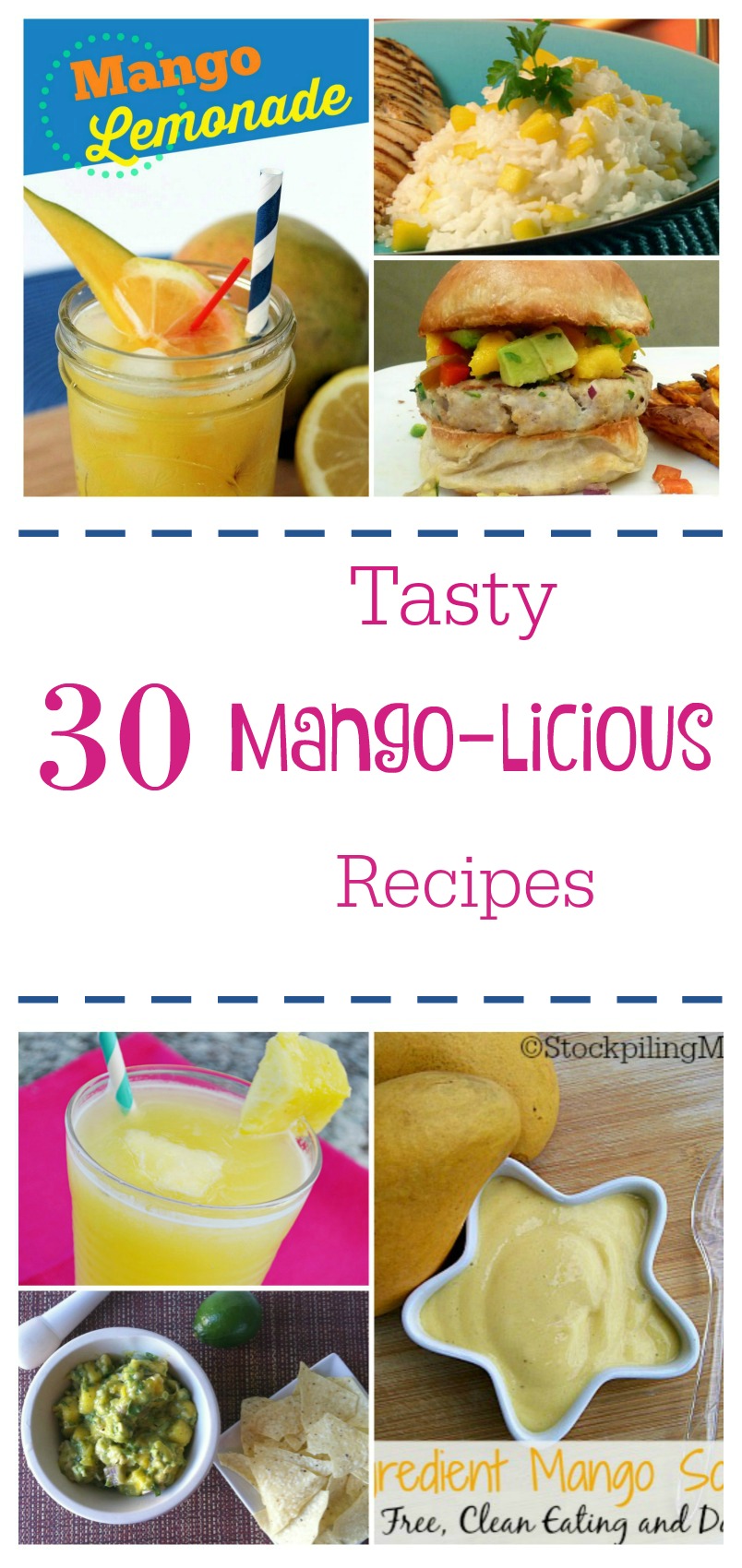 Disclosure: Budget Earth did not receive compensation for this round up.  All opinions are my own and may differ from our readers' opinions.
Would you like to have your products featured in a giveaway event? Want to increase your social media exposure? Contact susan.l.bewley@gmail.com to see how I can help YOUR company today!