Disclosure: I received these products for free to review. The opinions in my review are honest and my own.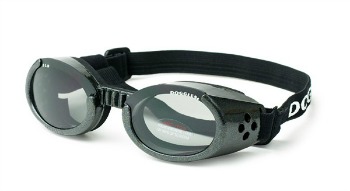 Now that the warmer weather is here, it is time for fun in the sun and playing in the yard with my favorite dog. Our dog, Reya, loves nothing more than running up and down the large hill in our backyard, especially going full speed. Like us, however, she doesn't like when the sun gets in her way, making it too bright for her to see her toys or where she wants to run. At the local pet store, we had seen sunglasses for dogs, but all of them were much too small for our 76 pound Alaskan Malamute. Luckily, a cute little boutique we found online, Cabo Dog, had the perfect solution – Doggles. After doing a bit of research online and talking to the company, we decided this is was the perfect solution for our Reya. Even better, Cabo Dog asked Reya to review these awesome dog sunglasses in her size! To say the least, we couldn't wait to see how these sunglasses looked on our Reya.
Doggles: What is It
Looking for super cute sunglasses for your favorite dog? If so, we think you will love Metallic Black Doggles With Light Smoke Lens. These super cute dog goggles have smoke lenses that are interchangeable and have UV completely protect your four legged friend's eyes. These shatterproof, anti-fogging go completely around your dogs eyes and have no gaps for stray light, completely protecting their delicate eyes from the sun and flying debris during windy days. Currently, these designer sunglasses come in five sizes, making them perfect for every dog, no matter what their size! If you want sunglasses that are fashionable and offer the best sun protection possible, you want Doggles!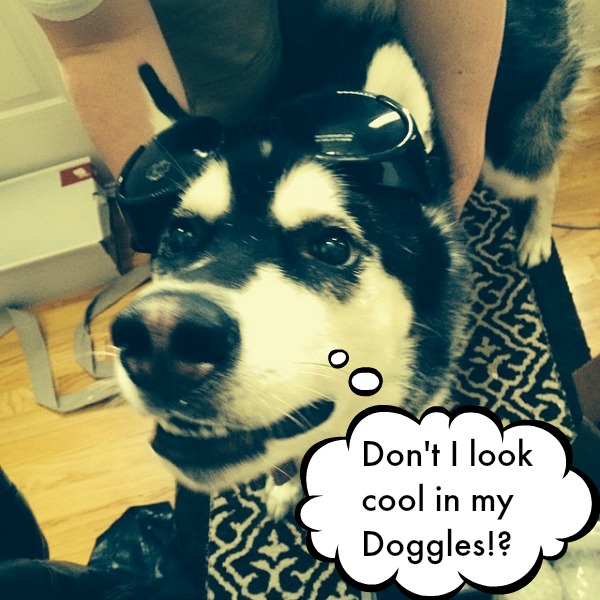 Doggles: Overall
I will freely admit, these goggles have to be the cutest, most practical dog product I have seen in a very long time. These durable sunglasses adjust easily to fit your dog with one strap going under the chin and the other around your dog's head. Once they are adjusted correctly your dog won't be able to take their sunglasses off easily, protecting their eyes during an afternoon walk. While Reya didn't like them originally (she doesn't like anything on her head at first), she very quickly adjusted. We knew things were okay and she didn't mind the Doggles once she started posing for the camera. Now she has even more fun outside since she happily run in the yard without the sun getting in her way! So far, we are very impressed with our Doggles and have no clue how we had 'walkies' without them. Based on our own experience with the Metallic Black Doggles With Light Smoke Lens, we are happy to give Doggles an A+ rating!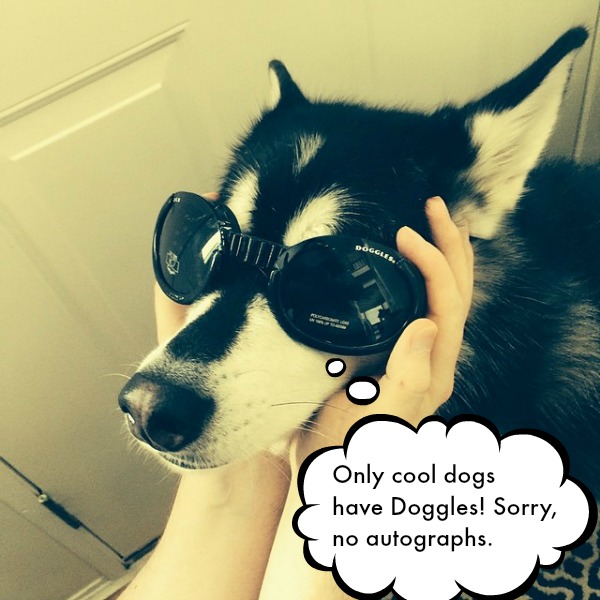 Doggles: Where to Purchase
Would you like to purchase these adorable sunglasses for your own dog? You can purchase Doggles in a variety of styles and colors at Cabo Dog Pet Boutique. They have a large selection of not only pet sunglasses, but other unique pet items that are perfect for any dog or cat. To see more of their amazing products, make sure to check out the Cabo Dog website here!
Want to see the latest deals from this cute pet website? Make sure to check them out Facebook & Twitter!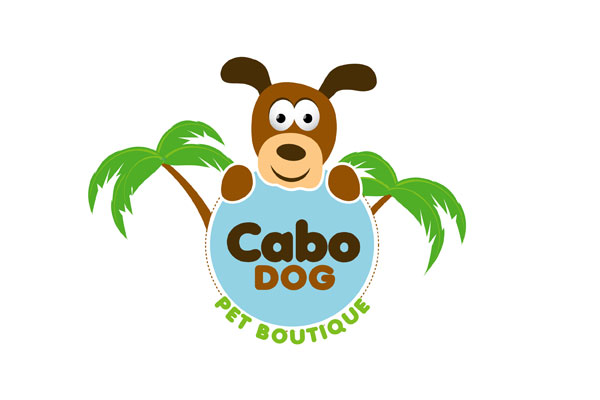 Disclosure: Budget Earth did not receive compensation but did receive products for review purposes. All opinions on this product are my own and may differ from our readers' opinions.
Would you like to have your products featured in a giveaway event? Want to increase your social media exposure? Contact susan.l.bewley@gmail.com to see what we can do for your company!