Disclosure: I received these products for free as part of a review for Mighty Leaf. The opinions in my review are honest and my own.
As someone who loves hot tea, I am constantly looking for new teas to try. To me, nothing is better during the winter than a nice, flavorful cup of tea. To me, tea is a great way to unwind and relax. Over the years, my tastes have expanded, leaving me wanting to try different teas from all over the world, not just the teas that can be found in my local super market. Since everyone in my family knows I love tea, I have received quite a few tea gift sets over the years. Some of these sets were amazing, while others I ended up giving bits and pieces of away in hopes that someone else would enjoy it. As a tea lover, I was quite excited when Mighty Leaf approached me to try one of their tea gift sets – the Nine Unit Tea Presentation Box. As someone who is always excited about tea, I couldn't wait to get started on this review!
Nine Unit Tea Presentation Box: What is It
Make every tea lover's dream come true with the Nine Unit Tea Presentation Box. This elegant tea box from Mighty Leaf contains nine different tea blends, including Organic Darjeeling Estate, Organic Earl Grey, Orange Dulce, Green Tea Tropical, Organic Spring Jasmine, White Orchard, Rainforest Maté, Organic African Nectar, and Chamomile Citrus. As well, the teas are stored in a luxurious, faux leather box, perfect for displaying during the holidays.
Mighty Leaf is known for their high quality, artisan teas that are full of flavor and a rich aroma that can relax you even after the most stressful of days. Unlike many companies you see in most stores, their teas are made using the freshest, most natural ingredients, including whole leaf tea, blossoms, herbs, fruits, and even spices. As a matter of fact, their leaves are so large, they had to develop their own tea pouches to contain them, which are hand stitched from unbleached cotton rather than sealing with staples or glues. With these big bags, you get a higher quality tea and a richer flavor! You know that if you get Mighty Leaf tea, you are truly getting one of the best teas on the market!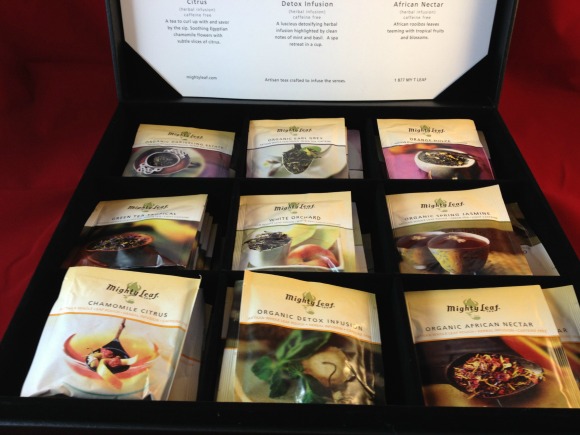 Nine Unit Tea Presentation Box: Presentation
When it comes to gift sets, presentation really is everything. When I saw I had a package from Mighty Leaf in the mail, I couldn't wait to open it. Once inside, I was amazed with the luxurious box. This faux leather box isn't just soft, but has beautiful outer stitching, making it the perfect centerpiece to have out while people are enjoying Christmas dinner.  I was also quite happy when I opened the faux leather box. Each of the nine teas in the Nine Unit Tea Presentation Box were in its own little compartment, keeping it neat and tidy for when you are trying to decide which tea you would like to try today. Really, the whole presentation was lovely and quite impressive!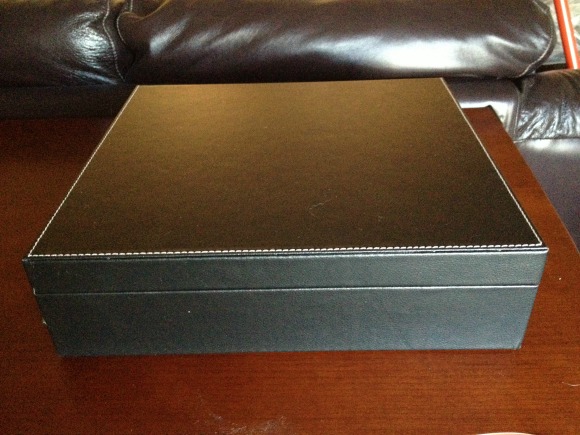 Nine Unit Tea Presentation Box: Tea
As someone who loves tea, I have to say the best part of the Nine Unit Tea Presentation Box is the actual tea. Having never tried Mighty Leaf's tea until this gift set, I had no clue if I was drinking high quality tea or just another brand claiming to have artisan tea. To say the least, I was blown away. This tea isn't just flavorful, but has the most amazing aroma. Mighty Leaf's teas are not the type of tea that you quickly drink, but the kind that you sit back and enjoy after a long day at work. After trying just one of the teas, I knew I was hooked!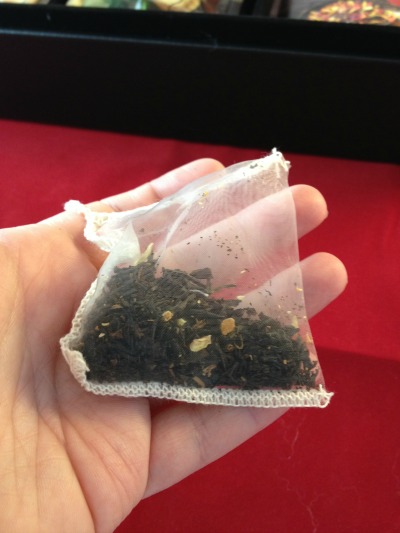 Nine Unit Tea Presentation Box: Overall
So far, I love the Nine Unit Tea Presentation Box. This Mighty Leaf gift set not only looks amazing, but is filled with quite a few amazing teas. If I opened up this gift set on Christmas morning, I know I would be VERY excited. My only real complaint with the gift box is that there isn't a way to hold the tea in place, making transport a bit of a headache. Once it's at its final destination, however, it is perfect for entertaining or just treating yourself to an afternoon cup of tea. My only real complaint with the set was that there was nothing tying down the bags during shipping. This meant that when I first opened the box, the individual tea bags were everywhere, leaving me spending about ten to fifteen minutes resorting the box and putting each of the teas back in their own compartments. Based on my own otherwise amazing experience, I am happy to give the Nine Unit Tea Presentation Box an A- rating!
Nine Unit Tea Presentation Box: Where to Purchase
Do you know someone who would love to get the Nine Unit Tea Presentation Box as a gift? You can purchase the this awesome gift set at Mighty Leaf for $85. While this may seem price, it's an awesome bargain with the amount of specialty tea in the set and the gorgeous container. If you know someone who loves tea, the Nine Unit Tea Presentation Box from Mighty Leaf is a must this holiday season!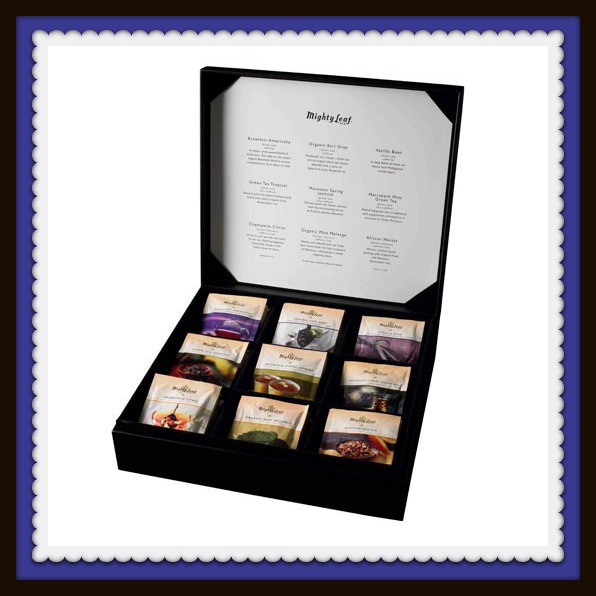 Disclosure: Budget Earth did not compensation for this review but did receive products from Mighty Leaf for review purposes. All opinions on this product are my own and may differ from our readers' opinions.
Would you like to have your products featured in a similar review or giveaway? Want to increase your social media exposure before the holiday season? See how we can help! Contact susan.l.bewley@gmail.com to see what we can do for your company!