Like many people, I am constantly looking for ways to improve my home. We bought our house in 2009, after looking for three years for the perfect home. While the state of the housing market was frightening for homeowners, it was perfect for new homebuyers like us. When we first went looking for our home, we started looking at starter homes, never imagining we were going to get the deal of a lifetime on our home. The only issue our house really had is that it needed some good old TLC, especially in the paint and design department. Slowly, we have been painting and redecorating the house.
While I am very happy with how our redecorating efforts have gone very well, we are still suffering from dealing with worn carpet. When we bought the house, we knew the carpet needed replacing in a bad sort of way. It was actually one of the projects we planned for this year, until our newest family member came along – Reya, our 12 week old puppy. Our Reya is a delight, but as ever dog owner knows, housebreaking a puppy is usually not good for our carpet. For this reason, we have been looking for ways to help our floors last another year, without spending a small fortune. Luckily for me, Mohawk asked me to review one of their beautiful area rugs – allowing me a chance to redecorate and see if an area rug really was a good fit for our situation.
Mohawk Rugs: Who Are They
For those who haven't heard of Mohawk, they are one of the world's largest floor covering manufacturers, making just about every type of flooring, including wall to wall carpet, area rugs, vinyl floors, hardwood floors, laminate floors, and more. This American business has been around for over 125 years and still has its headquarters in Calhoun, Gerogia, where Mohawk carpets are still designed and made to this day. Personally, I prefer buying from companies that make their products in the United States since I'm not only buying an American made product, but making sure that I am supporting a company that believes in keeping jobs here in the states. Having dealt with my husband being laid off from his previous job due to outsourcing, this is a topic that is very sensitive for us – when we have the choice, we try to buy American. To learn more about Mohawk rugs, make sure to check out this awesome video about how their rugs are made and a look at their American headquarters!
Mohawk Rugs: Quality
Since I was a kid, I remember being told that Mohawk was a good brand of carpets. I remember going through the carpet stores with my mom, looking at different carpets and playing with a little stuffed Tommy (their mascot) at the carpet store. When I got my rug a few weeks ago, I just couldn't believe not only how great it looked, but how it felt. It was very soft and the workmanship on the rug was incredible. Even the backing on the rug was very tightly knit and well made. In all honesty, I couldn't believe I had such a high quality rug in my home.
One of the main things that impressed me, other than the feel of the rug, was the coloring. I have seen some rugs in stores that weren't evenly colored or really didn't match the color of pictures online. This rug was exactly as advertised and the coloring was even throughout the entire rug. With how I have my room decorated, it looked like the room was really begging for this rug!

Mohawk Rugs: Durability
When I first got my rug, the first thing I did was vacuum it and put it in a high traffic area – the living room. While the rug was going to permanently live in the office, I knew it wouldn't get the sort of traffic I needed for the review in the basement. With us spending lots of time in the living room, it seemed like the perfect choice. After quite a few vacuumings and daily use, it still looks like it did right out of the bag, which impressed me quite a bit. The last time I purchased a rug, it was already looking sad after a month of use.
Now, while normal wear is important, you are probably wondering how it will withstand the destructive force of children and animals. I'm getting to that part now. As some of you know from some of my previous articles, I am a complete klutz. I am constantly spilling, falling, or hurting myself in odd ways. Within a week of having my brand new rug – it…well…had a little accident. My beautiful new Mohawk rug which I was bragging to everyone about, came in direct contact with a full glass of cranberry juice. I'll be honest with you, I nearly started crying since I knew it was very likely to stain.
To my surprise, I was very wrong. I knew Mohawk was supposed to have stain resistant treatments on their carpets, but I really didn't believe it would save me. After scrubbing the carpet with a cleaner, and pressing it with towels, we went to look at the damage. There WASN'T any damage – not even a stain! The rug still looked at good as new! I just couldn't believe it! If my husband and I weren't sold on Mohawk before, we definitely were after seeing how it could withstand one of the most stain-capable beverages on the market.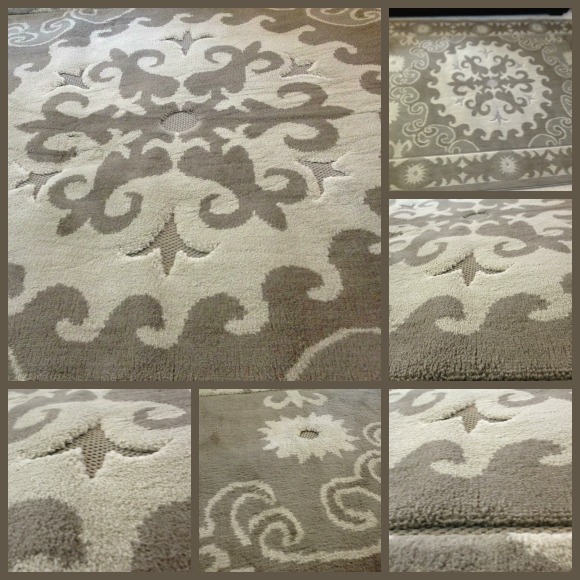 Mohawk Rugs: Style
When all of us are redecorating a room, we don't just think about quality, but style. We want something that will hold up and give the exact look we want for our ideal room. One of the things that impressed me so much about Mohawk when I was looking for my carpet was just how many different types of carpets they had available. You could find a carpet just about any type of style, allowing you to easily match colors to get the desired look you want. While not every retailer sold all of their carpets, it was very easy to find what you were looking for on their website, allowing you to get the carpet you wanted without paying the prices you would expect to pay in a specialty store.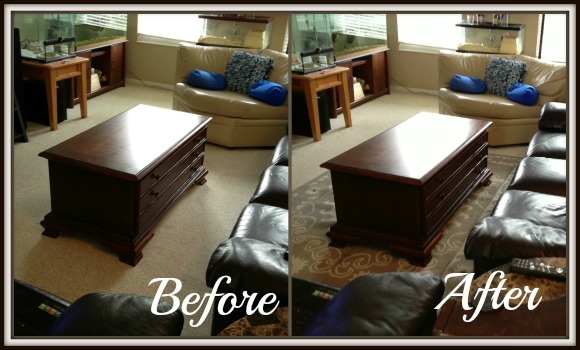 Mohawk Rugs: Overall
So far, I couldn't be happier with my Valencia rug. This Mohawk rug doesn't just look nice, but can withstand the everyday messes of a busy family. There is no need to be overly gentle with these rugs, making them the perfect choice for anyone with animals or children. Really, nothing surprised me more than finding out I could get a fashionable, high quality rug without spending $100s of dollars. To let you know how much I love this rug, I put my money where my mouth is – I bought another of these rugs just today, so that we could have one in the living room and one in the office. After my review experience, I don't think I can recommend Mohawk rugs enough, and gladly give my rug an A+ rating.
Mohawk Rugs: Where to Purchase
Want one of these beautiful and inexpensive rugs for your own home? You can find all of Mohawk's rugs on the Mohawk Home website. While they do not sell the rugs directly on the site, they will link you directly to retailers who sell that rug. The rug I purchased, the Valencia in Granite, for example, can be found on their website but is sold at Lowes. You can even take advantage of current sales, allowing you to get the perfect rug without spending a small fortune. From what I have seen, you can purchase their rugs at most well known retailers, including KOHLS, Home Depot, Lowes, Macy's, Bloomingdales, Wal-Mart, Target, and many local mom and pop carpet stores. Who knew you could get a quality, American made rug at such a great price?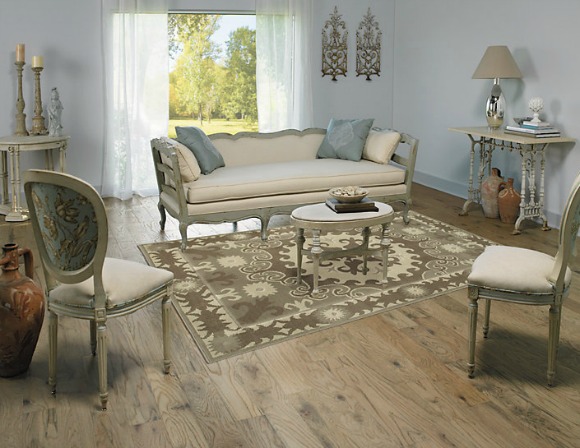 Mohawk Rugs: Giveaway
Would you love to try one of these amazing rugs in your home? We are happy to announce that Budget Earth and A Spectacled Owl are working with Mohawk Rugs to bring you this awesome giveaway – where one winner will receive a rug value at up to $100! Since their rugs are high quality and inexpensive, this can be your change to get a nice, large 5' x 8' rug to fit just about any room in your house! To learn more, make sure to read the rules below and then enter through the Rafflecopter!
Welcome to the Mohawk Carpet Giveaway Event
Hosted by Budget Earth & A Spectacled Owl
Sponsored by Mohawk Carpets
Mohawk Carpet Giveaway Event
1 Winner will win a Mohawk Home Rug Size 5 x 8' or smaller (up to $100 value).
Open to US.
Winner will be chosen at random through Rafflecopter via Random.org.
Giveaway ends June 6th at 11:59 pm EST.
Winner will be notified through email.
Winner will have 48 hours to respond before new winner is chosen.
Must be 18 Years or Older to Enter Rafflecopter.
Entering the Rafflecopter Means You Agree to Terms Above.
If you have any questions, feel free to email budgetearth@gmail.com
Good Luck!
Disclosure: Budget Earth did not receive monetary compensation for this review and giveaway, but did receive a Mohawk Valencia rug for review purposes from Mohawk Carpet. All of the opinions on this blog are the opinions of said author and these opinions may differ from your own.