Disclosure: I received these products for free to review. The opinions in my review are honest and my own.
As someone who knows quite a bit about tech, quite a few of my friends have asked me what products they should consider purchasing for their baby. While I am not a parent, I still love reading about the different technology and testing it out myself. I know that soon I may be in the market for a lot of these products, especially with us hoping to have our first child next year. It truly amazes me how much things have changed since my niece was born. One of the things that has amazed me the most is how much video baby monitors have changed. I remember baby monitors as simple walkie talkie-like radios with no visuals. Now you can not only hear your baby, but see in the nursery itself. Many of the baby monitors out there are actually very advanced machines that are better than my old point and click Canon camera! Due to how much this technology is changing, I am always intrigued when I have the opportunity to test out some of the newest products on the market. When I was asked by Motorola to review their new MBP36 Remote Wireless Video Baby Monitor, I couldn't wait to see it and put it to the test!
Motorola MBP36 Remote Wireless Video Baby Monitor: What is It
Looking for the perfect baby monitor to help you check in on the baby? If so, we think you will love the Motorola MBP36 Remote Wireless Video Baby Monitor. This 3.5 inch color LCD screen baby monitor allows you to wirelessly watch and listen in on your baby. With infrared technology you can even check in on your baby at night, allowing you to relax as you watch a movie. You can even monitor the temperature of the nursery, making sure it's just right for your precious little one. With remote camera adjustment, built in lullabies, additional camera capacity and LED alerts for noise level, you can go about your day with peace of mind. As a new parent, you know you can rest easy with the MBP36 baby monitor.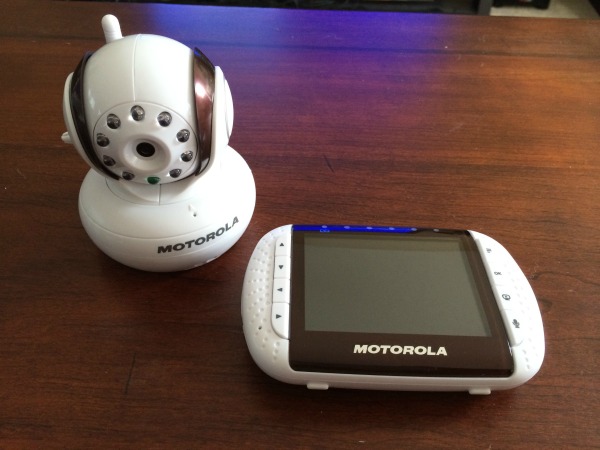 Motorola MBP36 Remote Wireless Video Baby Monitor: Overall
I am very impressed with this baby monitor. It has beautiful video clarity, is very easy to use, and has an impressive array of awesome features. Probably the best is the ability for the camera is the clarity when you zoom and pan the camera, allowing to truly see everything in the room, including an active toddler (or in our case, a crafty dog who sneaks in no-no areas of the home). Also, I love the size of the screen. The screen is similar in size to the iPhone, making it not too small to see, but not too big to carry. Really, I am amazed that they can offer all the features in this baby monitor at such a low price. I can easily see using this monitor to keep track of our dog until we have a baby since it allows us to give her more freedom without worrying about destruction. Based on our own experience, we are happy to give the Motorola MBP36 Remote Wireless Video Baby Monitor an A rating!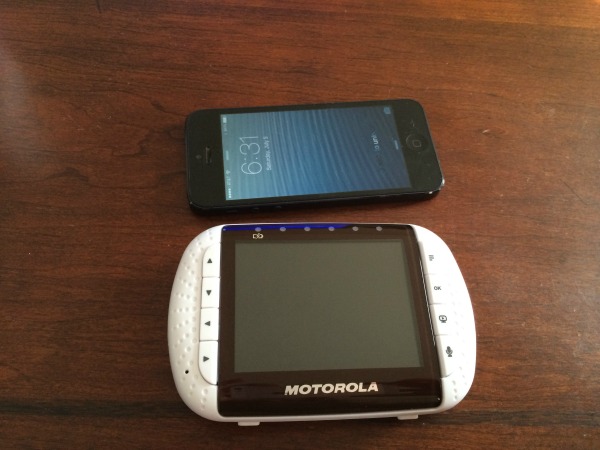 Motorola MBP36 Remote Wireless Video Baby Monitor: Where to Purchase
Would you like to purchase this amazing baby monitor for your own nursery, or a friend who is having a baby? You can buy the Motorola MBP36 Remote Wireless Video Baby Monitor on Amazon.com for only $239.99.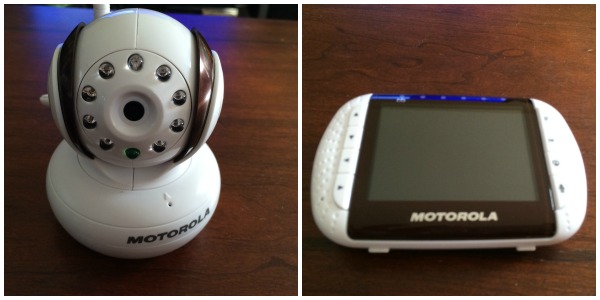 Disclosure: Budget Earth did not receive compensation but did receive products for review purposes. Budget Earth may, however, receive compensation through purchases from affiliate links in this post. All opinions on this product are my own and may differ from our readers' opinions.
Would you like to have your products featured in a giveaway event? Want to increase your social media exposure? Contact susan.l.bewley@gmail.com to see what we can do for your company!