Disclosure: I received these products for free to review. The opinions in my review are honest and my own.
If there is one thing I am very serious about when I'm driving, it is safety. I don't text and drive, and one of the good habits I gained from living in New Jersey is always using a hands-free system when I get a call. It's hard to believe how much one headset can improve your driving while still allowing you to have an important call with your husband or a client. Since I depend so much on my Bluetooth headset, I make sure I always have one available in my car, and a backup in case I leave my main one at home. When it comes to safety, why take chances? My main problem, however, is that my favorite headset died, leaving me looking for a brand new headset. As I was searching for the perfect headset, I was approached by MPOW, who asked me to review the Mpow® Wireless Bluetooth 4.0 Headset! After reading some about it online, I couldn't wait to get my new headset!
Mpow® Wireless Bluetooth 4.0 Headset: What is It
Looking for a headset that is not only comfortable, but able to work with just about any Bluetooth device? If so, we think you will love the Mpow® Wireless Bluetooth 4.0 Headset. This headset is not only inexpensive (costing only $29.99), but has a unique and stylish design that looks nice and is designed to be worn on either ear. As well, it is also comfortable, with high quality ear cushions to let you wear the headset for hours. With advanced Bluetooth 4.0 capability, noise reduction, and echo cancellation technology, you can enjoy a clear conversation anywhere with any type of Bluetooth capable phone! To learn more, make sure to check out the Mpow® Wireless Bluetooth 4.0 Headset on Amazon.com!
Mpow® Wireless Bluetooth 4.0 Headset: Overall
After trying this headset in the house and driving, I have to say, I am hooked! Not only is it comfortable, but the sound is crisp and has no feedback. As well, it did a great job of blocking out other sounds, allowing me to easily have a conversation on my iPhone while cooking or driving. It is also fast charging, allowing you to easily charge it on a trip or in your home. While it may sound silly, I also loved that it comes with a traditional USB charger and a car charger. Very few places think about it but most wireless devices are used in the car, and I can't tell you how many times I was annoyed on a trip because my headset died and I had nowhere to charge it. The headset also has a nice protective bag, allowing you to easily throw it in your purse or glove box when you aren't driving. After using this headset for a week, I am happy to give the Mpow® Wireless Bluetooth 4.0 Headset an A rating!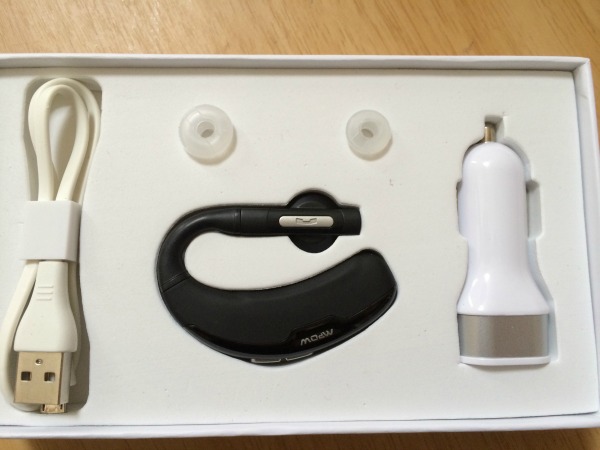 Mpow® Wireless Bluetooth 4.0 Headset: Where to Purchase
Would you like to purchase this awesome headset for yourself? You can purchase the Mpow® Wireless Bluetooth 4.0 Headset on Amazon for $29.99, or on the MPOW website. If you decide to purchase the Wireless Bluetooth 4.0 Headset on the MPOW website, make sure our exclusive discount code ( REV2MPOW ) to get this headset for $24.99. This is at least 30% cheaper than many similar headsets on the market, saving you quite a bit of money! To find the latest deals on and news about MPOW, make sure to follow them on Facebook and Twitter!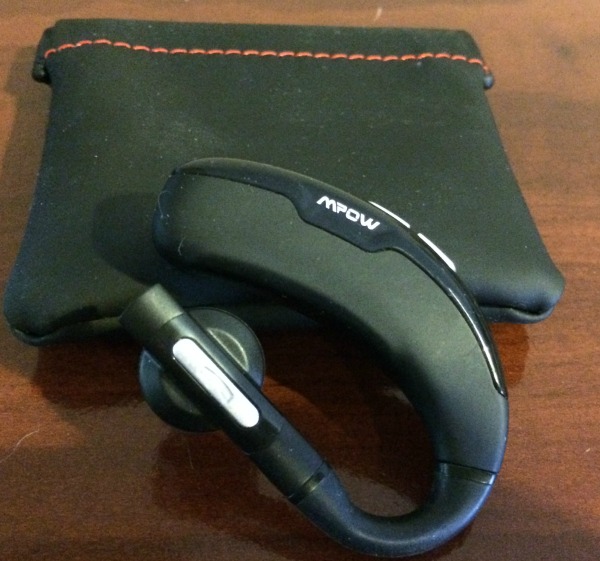 Disclosure: Budget Earth did not receive compensation but did receive products for review purposes. Budget Earth may, however, receive compensation through purchases from affiliate links in this post. All opinions on this product are my own and may differ from our readers' opinions.
Would you like to have your products featured in a giveaway event? Want to increase your social media exposure? See how Mom Powered Media can help! Contact susan.l.bewley@gmail.com to see what we can do for your company!