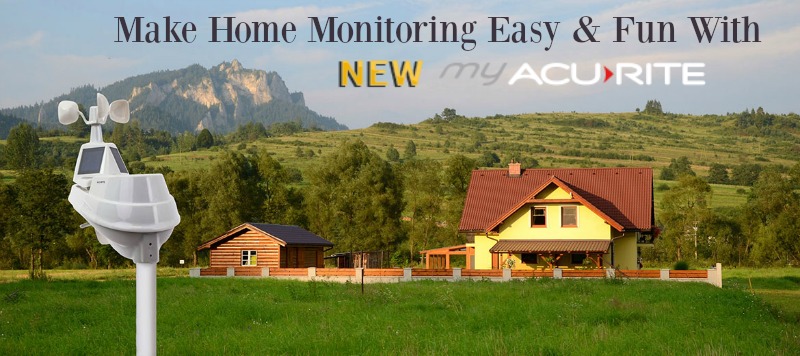 As a homeowner, there is usually a lot on our mind, ranging from home improvements to being concerned with potential issues in our home. Not only that, but we have to be concerned about conditions in our house for the comfort of our family, and making sure nothing scary starts growing because of humidity (sorry mold, we don't like you outside our blue cheese). When we first moved into our home, we were constantly fighting mold from our drains, due to high humidity in our home and poor window sealings that were installed by the original builder. While we did eventually get it under controller with new windows and multiple dehumidifiers, it doesn't mean that we still don't constantly monitor our home. Along with humidity and indoor temperatures, we have to be concerned about flooding outdoors, thunderstorms with our large trees, and of course, very hot temperatures that could be life threatening for our Alaskan Malamutes.  For people like us who have a variety of reasons to want to monitor the weather, we were excited when AcuRite announced their new My AcuRite Smart Home Environmental Monitoring System.
Want to know what makes the My AcuRite Smart Home Environmental Monitoring System so cool? It pretty much works like a little home assistant, giving you on demand environment information sent directly to your smartphone, laptop, or tablet. Using a powerful, cloud based system platform and AcuRite's proven environment measuring technology, they have created a completely intuitive, easy to navigate app and website that lets people get amazing information to make planning easier. Some of the benefits include:
Customized Alerts sent to your email or phone
Minimizing potential water damage with leak detection
Monitoring air quality to prevent mold & allergens with high indoor temperature & humidity alerts
Protect musical instruments & valuables from humidity
Prevent frozen pipes
Prevent flood damage from excessive rainfall alerts
Better preparation for and prevention of wind-related damage
Protect flowers & plants from high/low temperatures or drought conditions
Monitor pool, hot tub, pond, fountain or aquarium temperatures
Monitor temperatures in your home for better sleeping conditions
Planning outdoor activity
Comfortable conditions for pets, especially reptiles
Better Home Air Conditioning & Heating Efficiency with in-home monitoring
Best of all, it is very easy to set up the My AcuRite Smart Home Environmental Monitoring System and associated equipment, allowing you to have an amazing home weather setup perfect for hobbyists , weather enthusiasts, or business owners wanting to have the most accurate information possible.
What we like the most is that this system works great with up to 10 indoor and outdoor monitoring sensors, making it very easy to connect with your current AcuRite system. We are currently testing this new system with the AcuRite 5 in 1 Pro Weather Sensor, allowing us to get the most accurate weather and information to keep our home and us as comfortable as possible. Adding this unit to our current system gives us the ability to measure temperature, humidity, wind speed, wind direction, and even rainfall. As well, it has two solar panels to power the internal fan to maximize ambient temperature accuracy for all hours of the day. It also transmits data every 18 to 36 seconds, giving us very accurate and to-the-moment information. You can learn more about the
AcuRite 5 in 1 Pro Weather Sensor here
!
Want to learn more? Make sure to check out the My AcuRite page to learn more about this great system! As some of you know, we are also huge fans of AcuRite here at Budget Earth. Make sure to check out our review of the AcuRite Intelli-Time Projection Clock and AcuRite Weather Environment System to learn more about their great products.

Want to learn more? Check out AcuRite on social media!
Facebook | Twitter | Pinterest | Youtube | Google +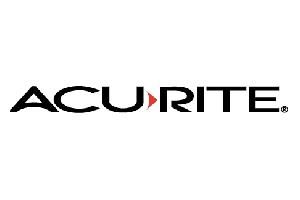 Disclosure: Budget Earth did not receive monetary compensation for this review, but did receive products for review purposes.  All opinions on this product are my own honest assessment, and may differ from our readers' opinions. 
Would you like to have your products featured in a giveaway event? Want to increase your social media exposure? Contact susan.l.bewley@gmail.com to see how I can help YOUR company today!