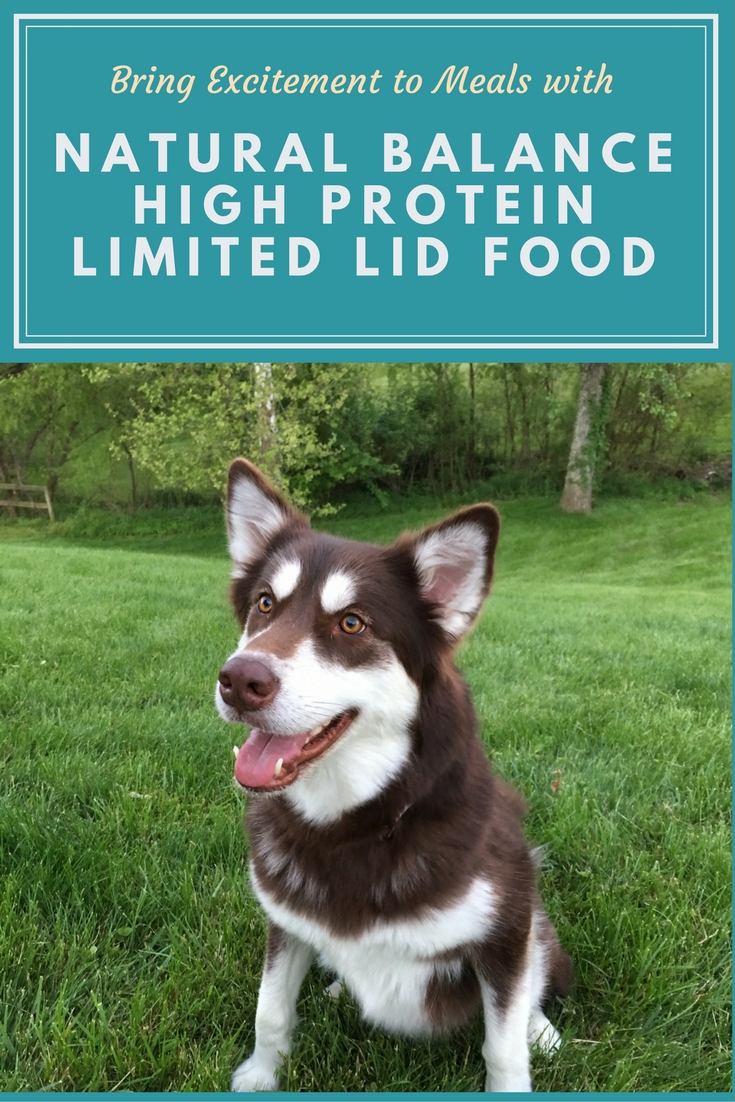 Do you go out of your way to find the best quality dog food for your furry family? With Ivi's allergies, we go out of our way to find dog food that is nutritious and, of course, is a limited ingredient diet. One of the things we learned very early is that turkey is in so many foods out there, with many companies hiding it as a filler in the form of turkey meal or poultry meal. That is one of the main reasons we have always loved Natural Balance®'s Limited Ingredient Diet® since it not only contains all natural ingredients, but always has a specific meat as the number one ingredient and doesn't hide its ingredients. When you get their food, it is always from a single protein with ingredients that will drive your dog wild. Of course, nothing made us jump for joy more than we heard that they were coming out with a new food – the Natural Balance High Protein Limited Ingredient Diet Formula.
So, what is so special about this new Natural Balance food? Well, we are so glad you asked since we honestly can't WAIT to have our girls try it! This new High Protein Limited Ingredient Diet Formula delivers essential nutrients for supporting healthy muscles, skin and coat, and, with more protein, supports healthy energy levels to keep your pup perky and active. Since it is a true LID formula, it also helps pet parents with dogs like ours avoid ingredients that are associated with food sensitivities.
When your pup tries their new high protein LID formula, you can expect that every food in this line will offer:
A single animal protein source
Two primary carbohydrate sources
The highest protein content among leading limited ingredient dog food brands (at 32%)
NO grains (all are grain-free)
Real meat as the #1 ingredient.
NO potato or chicken.
NO artificial flavors, colors, or preservatives.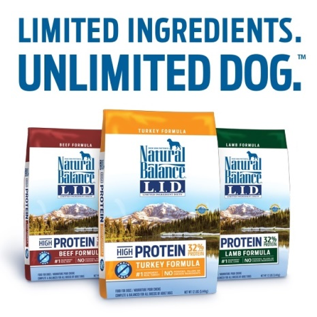 Currently, this high protein limited ingredient dog food is available in three flavors –  lamb, beef, and turkey. With Ivi and Rylie's tastes, we honestly can't wait to have our girls try the Natural Balance High Protein Limited Ingredient Diet Beef Formula (and probably bounce to the lamb formula when they tell us they want something new).
Of course, the new Natural Balance High Protein Limited Ingredient Diet Formula also comes with the same guarantees that pet parents who trust Natural Balance have enjoyed for decades. Since 1989, their philosophy has been to provide pet parents and pets the perfect Food For a Lifetime®. Each of their foods are based on sound scientific principles and nutritional truths, including using only premium quality ingredients and having one of the best safety testing procedures in the industry. In fact, every batch of Natural Balance pet foods through nine safety tests.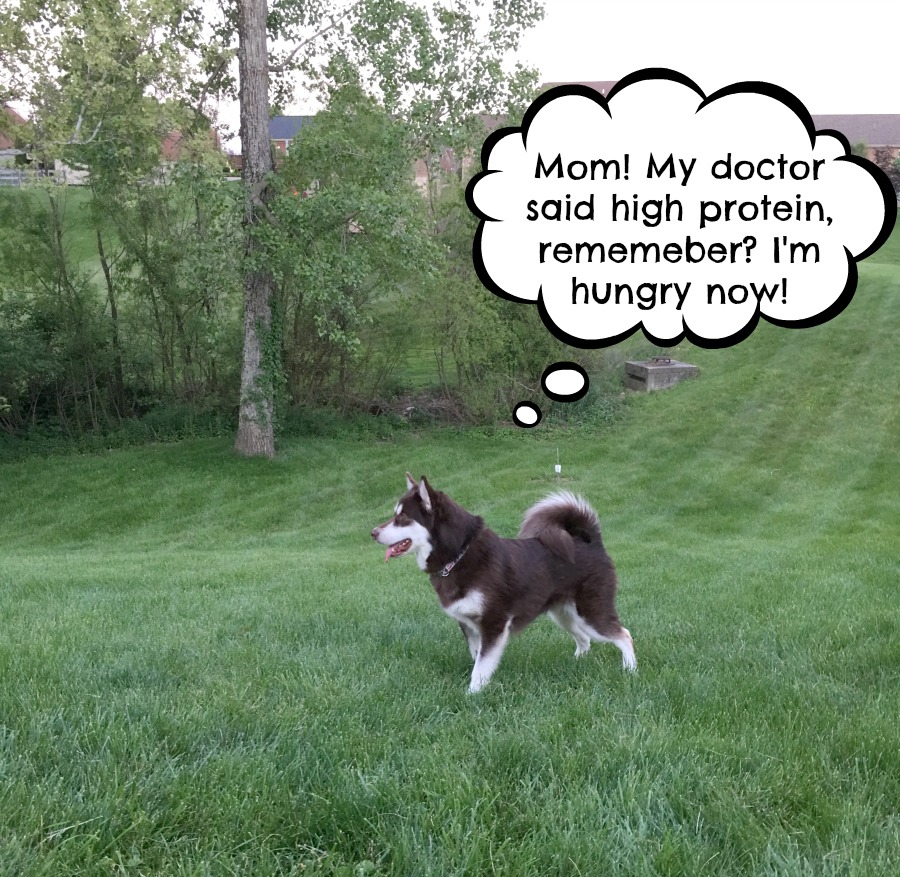 Would you like to try Natural Balance High Protein Limited Ingredient Diet Formula for yourself? With their Natural Balance Buy With Confidence Promise® it really is risk-free for dog parents and we are certain your dog(s) will love it just as much as ours.  Also, don't forget that you can always talk to a nutritional expert on their site to see which food is best for your own dog or cat.
So, which formula would you like to try first? We are going to get you the full scoop on the new Natural Balance High Protein Limited Ingredient Diet Formula at BlogPaws 2017 in Myrtle Beach. If you happen to be coming to the BlogPaws conference, make sure to come over and say hi to Ivi and me at the Natural Balance booth on Thursday! Also, if you have questions, tell us what you might like to know about their food in the comments below!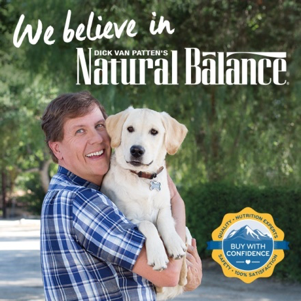 Want to learn more about Natural Balance? Follow them on social media!
Facebook | Twitter | Instagram

Would you like to have your products featured in a giveaway event? Want to increase your social media exposure? Contact susan.l.bewley@gmail.com to see how I can help YOUR company today!