Disclosure: This post is sponsored by Natural Balance, and the BlogPaws Professional Pet Blogger Network. I am being compensated for helping spread the word the word about Natural Balance® Wild Pursuit™  or Natural Balance Treats, but Budget Earth only shares information we feel is relevant to our readers. Natural Balance is not responsible for the content of this article.
Do you considering yourself ingredient conscious when it comes to your dog's food? I won't lie – I'm a helicopter dog mom and worry constantly about Reya and Ivi's food. No matter how much I may trust a brand (even natural pet food brands), I don't even consider putting it in the cart before flipping the box or bag over to look at the ingredients. This has sometimes been quite comical with the girls' food, especially when little 5'2 me is trying to balance a 30 lb bag of food.  Earlier this year, however, we were introduced to a new brand that had a variety of awesome foods perfect for dogs like ours – Natural Balance®. Having heard for years that they were one of the best pet food brands on the market, I was excited when we got to try their food, especially their new Wild Pursuit™ line (introduced in May) of food and treats.
For a pet owner like me who already feeds a grain free, high protein dog food to my girls, I was pretty excited to learn about Natural Balance's Wild Pursuit Food. The whole idea behind this food is that it satisfies both dogs' and cats' primal instincts by offering them a high quality, natural pet food that is similar to their ancestral diet. While it may be a bit modernized, the ingredient mix is designed to mimic what pets would find in the wild. Each food is also a balanced blend of three proteins, giving your dog a highly nutritious natural food that that will drive them crazy during meal time. Best of all, their food has actual freeze dried raw pieces, something that dogs of all ages are sure to love!
As someone who only feeds natural pet food and pet treats, I think it is exciting to have a food available to the girls that is based on an ancestral diet.  Even the treats in the Natural Balance Wild Pursuit line are based on this principle. Both the Natural Balance Wild Pursuit Venison and Lamb Lung Bites are as natural as possible, being made to be high protein, gluten free, and grain free, giving your dog a low calorie treat perfect for training.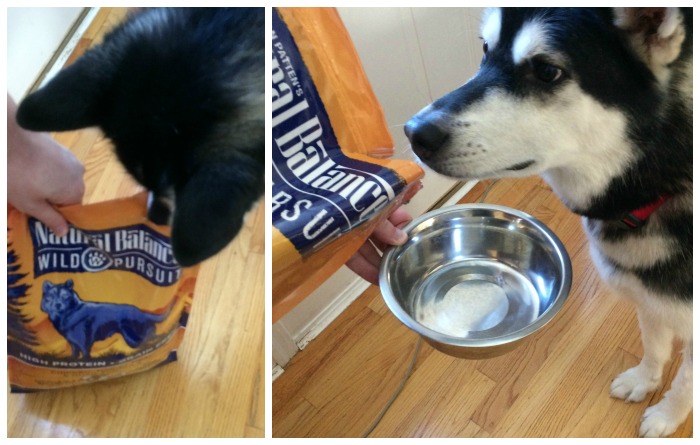 In our household, both of our girls love Natural Balance treats and each have their own favorite Natural Balance Wild Pursuit food that they enjoy. Ivi loves their Wild Pursuit Trout, Salmon Meal, and Tuna dry food, while Reya loves when she can have a real treat – Wild Pursuit Chicken, Turkey Meal, and Quail Dry Dog Food. Usually she is able to have this food when Ivi is in her crate napping, since our poor puppy has a sensitivity to turkey. With how much Reya loves their turkey food though, we can't really tell her she has to go without just because her little sister can't have it! Luckily, allergies are the only reason we have to say no to food, since all Natural Balance Wild Pursuit high protein dog food is designed for dogs of all breeds or ages, allowing then to enjoy this natural dog food.
Want to try this awesome food for yourself? You can find Natural Balance Wild Pursuit at Petco, PetSmart, online retailer, and independent retailers near you. Just check out the Natural Balance store locator to find the store nearest you. With 35 varieties of dog and cat food, including wet food, dry food, and dog treats, everyone can find out for themselves why Natural Balance is considered one of the best pet food companies on the market. Make sure to try some of their awesome food or treat today to see happy tail wags in your own household!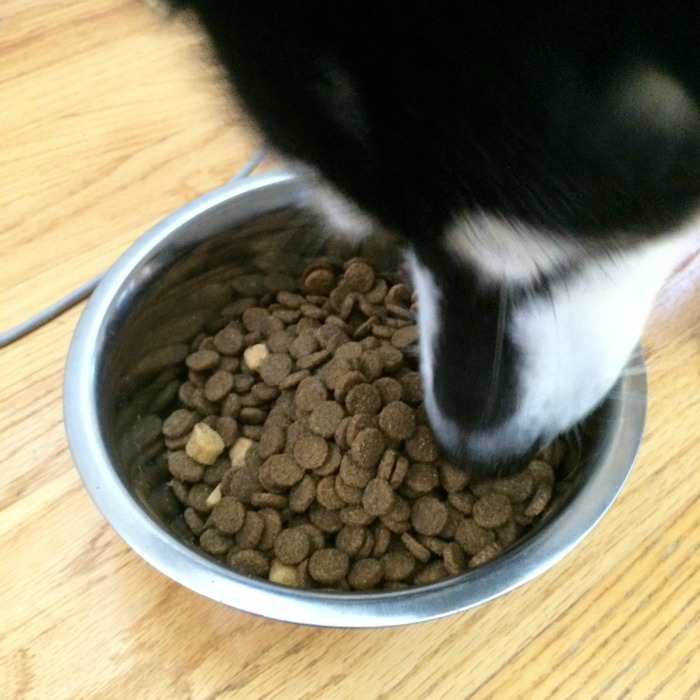 Want to learn more about Natural Balance? Check them out on social media!
Facebook | Twitter | Pinterest | Instagram | Youtube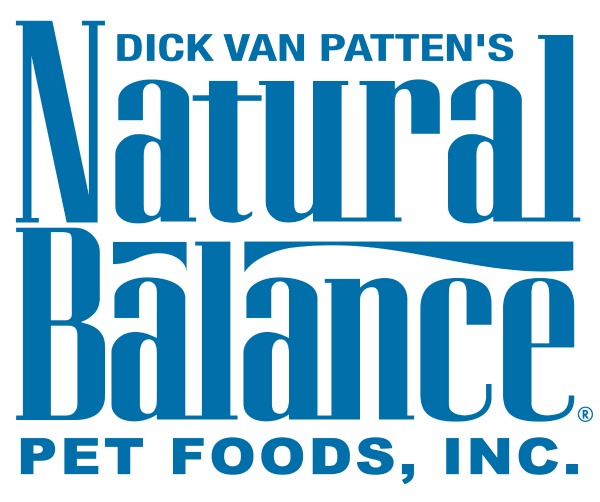 Disclosure: Budget Earth receive monetary compensation for this review, but did receive products for review purposes.  All opinions on this product are my own honest assessment, and may differ from our readers' opinions. 
Would you like to have your products featured in a giveaway event? Want to increase your social media exposure? Contact susan.l.bewley@gmail.com to see how I can help YOUR company today!