Over the past year, I have been working hard on ending a terrible habit I have – biting my nails. I tried the bitter nail polishes and most of the products meant to help you quit the habit. None of them worked for me. While it was a major battle, I finally accomplished it. The problem was that my nails looked a bit sad from the abuse, leaving me looking for something to help fixed my poor damaged nails. About the time I started looking at different supplement, I was approached by NeoCell, who asked me to review some of their collagen products. Curious, I said yes, curious how collagen would be help me and if their products were worth the hype I had been hearing online.
NeoCell: What is Collagen
When I was first approached to do a review for NeoCell, I had no clue what collagen even was or why I should be taking it. I was surprised to learn that Collagen is one of the most abundant proteins in our body, helping strengthen your bones, muscle, skin, and even fingernails too. In other words, collagen is like the glue that helps hold everything together. Without it, you would have lifeless, saggy skin and ligaments and joints that didn't work properly. Recently, more doctors have been recommending collagen for those healing from muscle injuries, as well as for people who are worried about the aging process, especially if they are aging early due to skin exposure.
NeoCell: Collagen Beauty Builder
Until recently, I didn't understand the importance of taking a collagen supplement. Heck, I didn't even know what collagen WAS, never mind that I should be taking it. What I did know was that I wanted beautiful, thick hair and stronger nails. For this reason, I was excited to start taking this supplement. I found that that after taking this supplement for a week my nails were much stronger and I had a nice, pretty shine to my hair. While I am still far from finishing this supplement, the Collagen Beauty Builder seem great for people who are trying to grow out their nails and hair!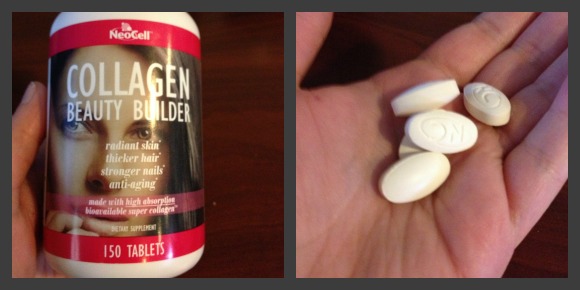 NeoCell: Hyaluronic Acid Blueberry Liquid
Being someone who loves blueberries, I was very curious to try NeoCell's Hyaluronic Acid Blueberry Liquid supplement. As many of you probably know, blueberries are a very healthy fruit. What I didn't know was that they contained hyaluronic acid, a compound that is fund in the joints to help with shock absorption and lubricating the joints. While this sounds all well and good, I was more interested in its ability to help with poor eyesight and dry eyes. Without my glasses or contacts, I am as blind as a bat! Any supplements that can improve my vision is always a plus!
While I'm not sure if its helping with my vision or not, I can say that I have less issues with dry eyes. I don't know about you, but it's the most common issue I have as a contact wearer. I wear contacts that are meant to be worn for a month straight. Since I started using this supplements, I have had less trouble with my contacts drying out, even when I'm driving and having air blowing right in my face. The only downside is that this liquid is very sour, like blueberries that aren't completely ripe. I really can't taste the pomegranate or green tea that is also mixed with this liquid to make it even more of an antioxidant. So far, I am a fan of NeoCell's Hyaluronic Acid Blueberry Liquid supplement.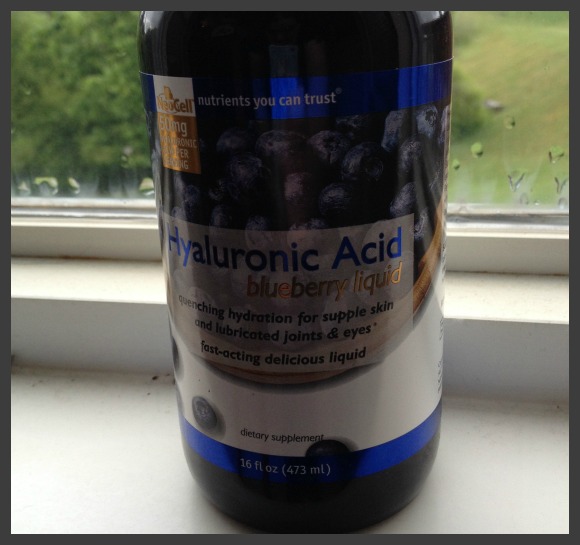 NeoCell: Beauty Bursts
I'll be honest, I wasn't planning on reviewing NeoCell's Beauty Bursts. Last week, I was a bit late trying out some of the items in my Bulu Box from May or June. Inside, I found a collagen chew called Beauty Bursts. As someone who is always ready to try new things, I decided to give it a try. Oh my, these things tasted heavenly! Even better, I had so much energy after the second day that I felt ready to run a marathon (or at least go running with our puppy Reya). I was so sad when my two day sample was finished and went on Bulu to see if I could order more. To my surprise, they were a NeoCell product! I haven't decided if I am going to purchase more from Bulu at this point (after doing some more reviews, of course), or purchase them from Amazon. One thing is for certain, I NEED more of these!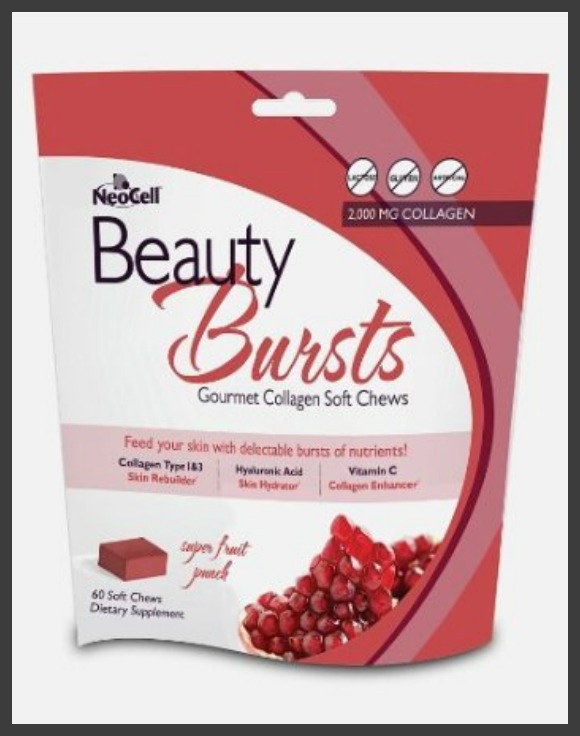 NeoCell: Overall
Based on my experience with NeoCells products, I have to say that I am very impressed. All of the products I have tried for this company have made me feel more confident about my body and provided me with even more energy. Best of all, my hair and nails look absolutely amazing! Based on my own experience, I give NeoCells products an A rating. They are fairly inexpensive, healthy, and great for just about every woman!
NeoCell: Where to Purchase
Want to know where you can purchase these products? Currently, you purchase any of Neocells products at GNC, Whole Foods, or event Amazon.com. Personally, I would recommend purchasing their products from Amazon since they are not only cheaper, but can be shipped to your home for free. This is even more convenient for Amazon Prime members since you can get it shipped to you within two days for free, allowing you to shop from home without having to worry about crowds or dealing with snooty sales people. Since Amazon offers NeoCells products anywhere from 20% – 40% off regular price, why purchase them anywhere else?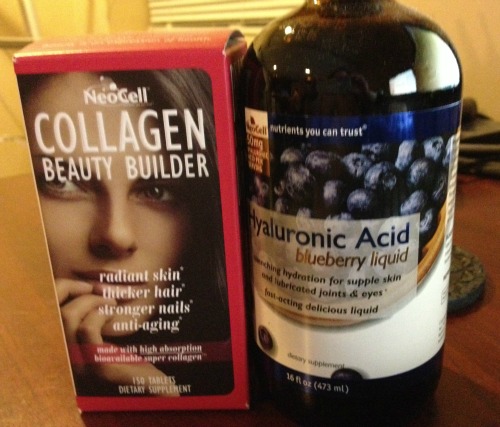 Disclosure: Budget Earth did not receive compensation for this review but did receive free products for review purposes via NeoCell . All opinions on this product are my own and may differ from our readers' opinions.
Would you like to have your products featured in a similar giveaway event? Want to increase your social media exposure before the holiday season? See how we can help! Contact budgetearth@gmail.com to see what Mom Powered Media can do for your company!